5 Best Things to Do in Puerto Princesa
What is Puerto Princesa Most Famous For?
Puerto Princesa offers a lot in the way of places of outstanding natural beauty and this is heavily reflected in our list of the best things to do in the capital city of Palawan Province. Located on the east coast of Palawan Island, Puerto Princesa is one of the cleanest and greenest cities in the Philippines.
Bordered by the Sulu Sea to the east and by the South China Sea to the west, the city is surrounded by mountains covered in rainforests that offer challenging hiking opportunities. Check out the most popular Puerto Princesa attractions below for some ideas on what to do in this greenery-filled destination.
What are the best things to do in Puerto Princessa?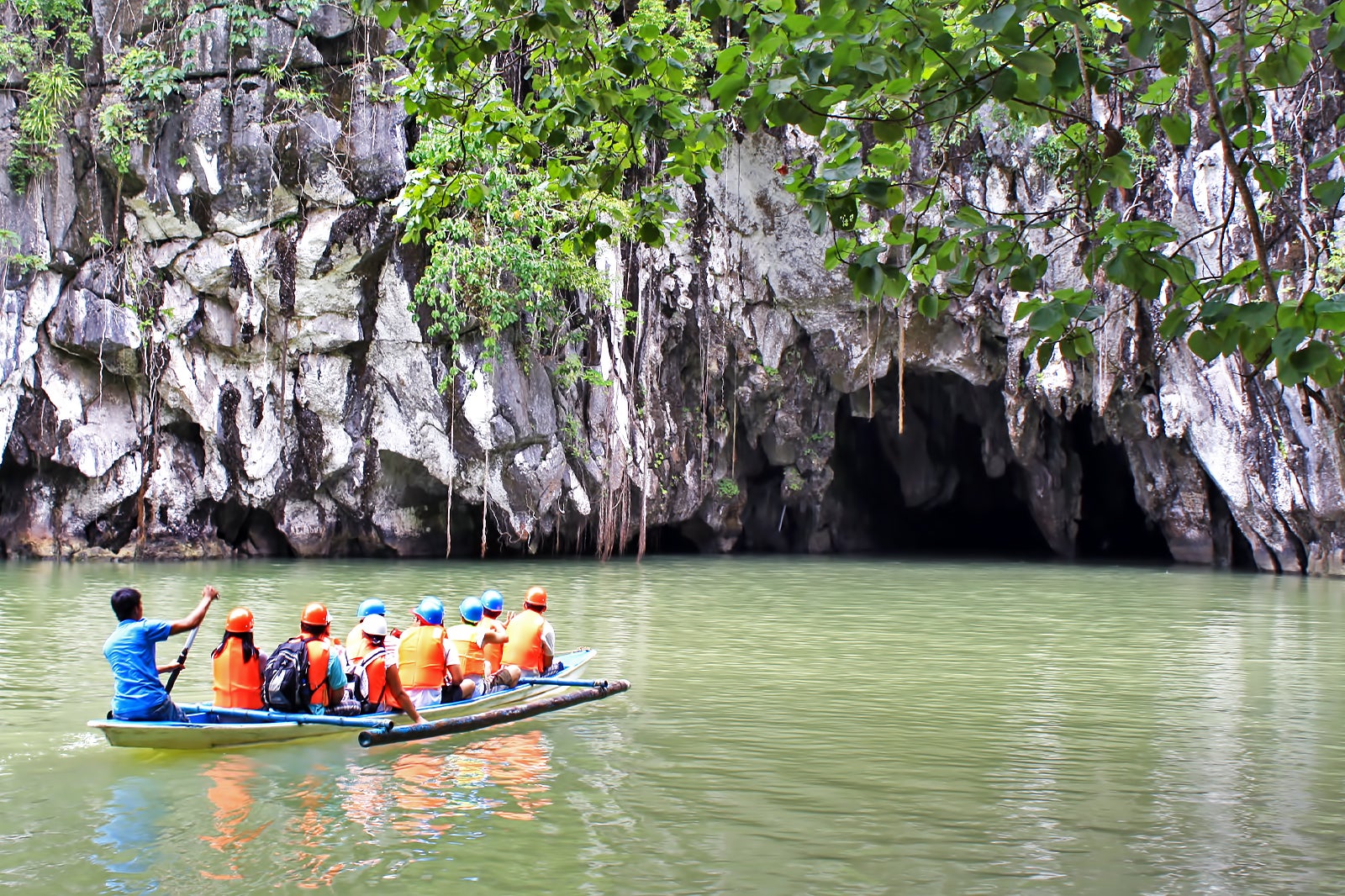 Take a boat ride on Puerto Princesa Underground River
Puerto Princesa Underground River's official name is the catchy Puerto Princesa Subterranean River National Park. A UNESCO World Heritage Site, this complex cave system covers 220 sq km and features 8 km of underground river that can be visited through organised excursions. Tours depart from Sabang Wharf and allow you to view the outstanding fauna and flora that live around and in the caves, including many endemic species.
Location: Puerto Princesa Underground River, Puerto Princesa, Palawan, Philippines
photo by Mike Gonzalez (CC BY-SA 3.0) modified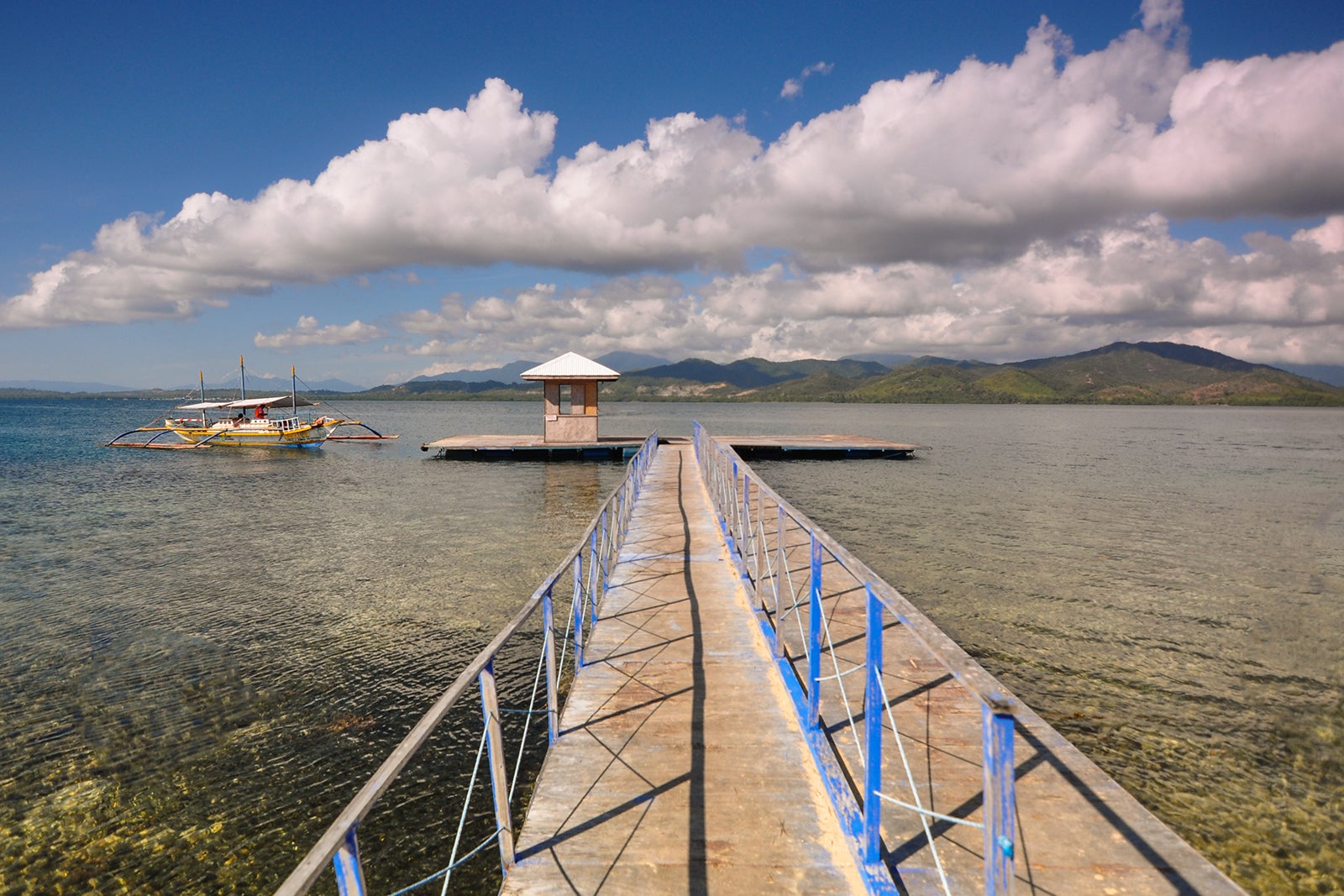 Honda Bay offers a variety of activities, including snorkelling and scuba diving. Named for the Spanish word for 'deep', Honda Bay is a fantastic playground for gentle adventuring and is located just to the northeast of Puerto Princesa. The bay has over 20 islands of different shapes and sizes, some of which are especially attractive for their powdery sands and crystal-clear waters. Day tours and boat rentals are available from the Puerto Princesa pier to cruise around Honda Bay.
Location: Honda Bay, Puerto Princesa, Palawan, Philippines
photo by mendhak (CC BY-SA 2.0) modified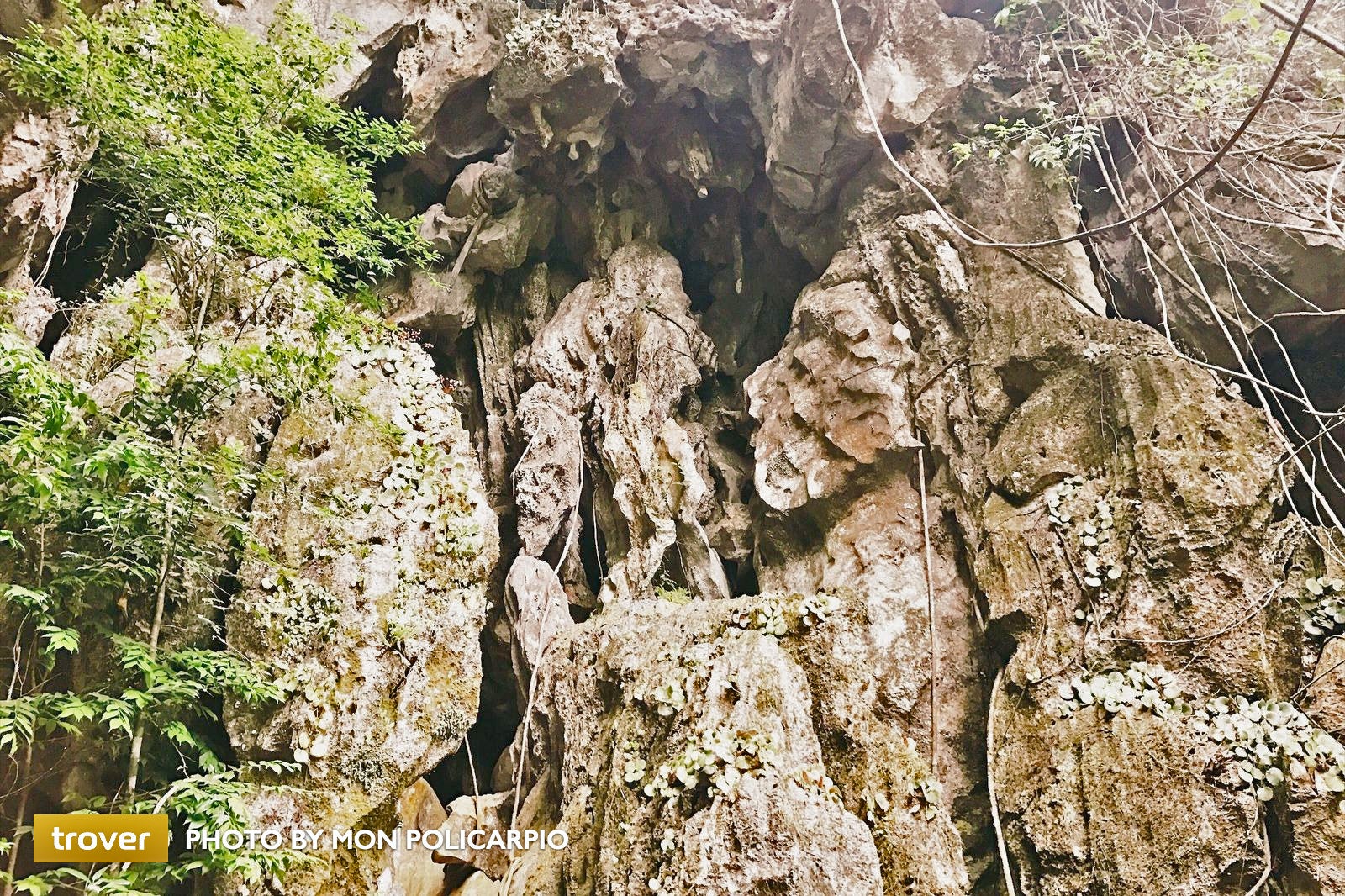 Ugong Rock is named for the sound that reverberates when hitting a stalactite with the palm of one's hand. Ugong Rock is a limestone karst formation of around 30 metres in height, located some 40 km northeast of downtown Puerto Princesa. The modest size of this natural landmark may sound unimpressive, but the interesting part is what's hidden inside this rock formation.
A challengingly steep ascent through a series of caves leads those fit enough to the summit of Ugong Rock. Once at the top, you can return the same way you came up, or enjoy a thrilling descent via zipline.
Location: Barangay Tagabinet, Puerto Princesa, 5300 Palawan, Philippines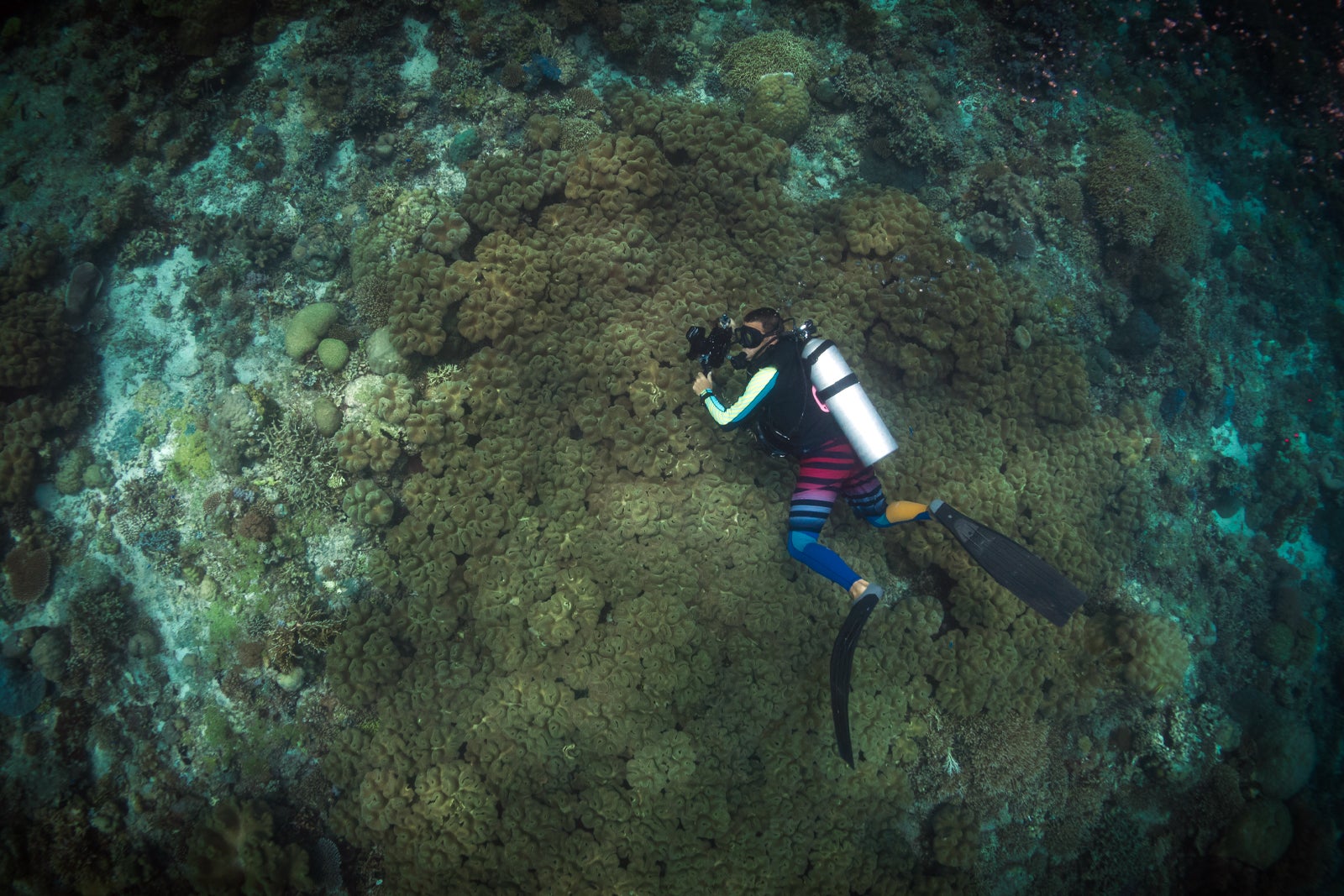 Tubbataha Reef is considered one of the best dive sites in the world. Located in the middle of the Sulu Sea, it's about 150 km southeast of Puerto Princesa. The ecological importance of Tubbataha Reef National Park, and its isolation, make this 97-sq-km marine and bird sanctuary very well preserved. It's home to around 360 coral species, hundreds of fish, shark, dolphin and whale species, as well as sea turtles that use the atolls as a nesting ground.
Location: Tabbataha Reefs, Cagayancillo, Philippines
photo by Anna Varona (CC BY 4.0) modified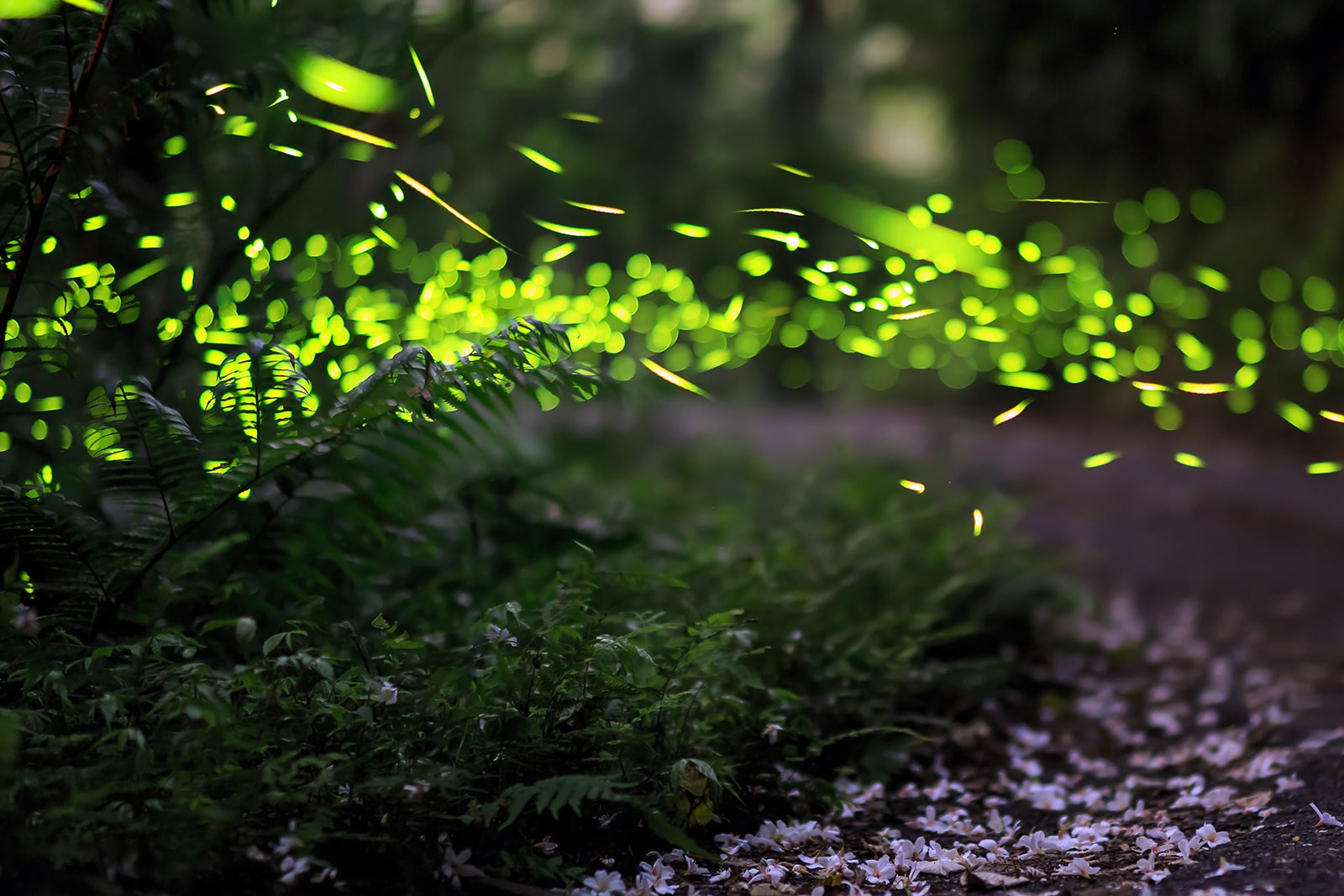 Join a firefly watching tour on the Iwahig River
The Iwahig River runs through a mangrove forest and offers an almost daily ethereal show at dusk; the flight of the fireflies. These glowing bugs live in abundance in this preserved area, but seeing them is not guaranteed, especially when the moon is full or on windy nights.
There's a good choice of firefly watching tours available to take you here. Most tours include a light dinner before going on a paddle boat for a 45-minute tour up the river, which flows into the sea directly opposite Puerto Princesa City Baywalk Park.
Location: Iwahig River, Quezon, Philippines