10 Things to Do with Your Family in Barcelona
Barcelona's Best Family-Friendly Places
Barcelona is many things to many people, including a capital of culture, top-of-the-league football, fine food and great parties. It is also one of the more family-friendly destinations in Spain, with a host of excellent things to see and do around the city which young and old can enjoy.
For our pick of things to do with your children in Barcelona, we're skipping the really obvious stuff. Naturally, you could go to the beach or watch the street performers on La Rambla – anyone can do that. We've selected the stuff that's especially going to appeal to the youngsters and will help them have a fun and memorable stay.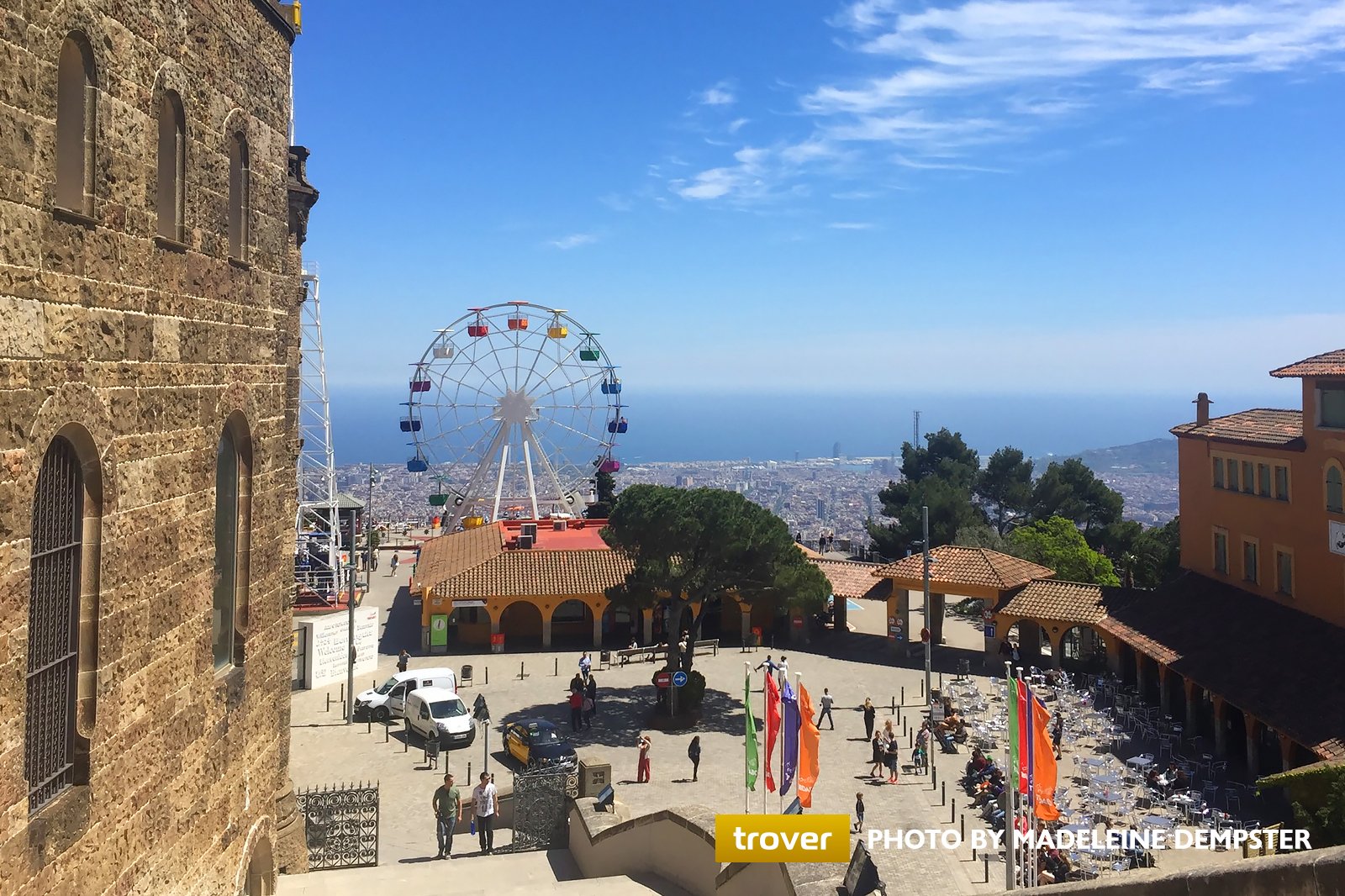 Tibidabo Amusement Park
Providing thrills and fun since 1905
One of the oldest theme parks in Europe is a little bit out of town, up in the mountains to the northwest of the city centre. It's worth the trip, though. Not only do you get a fantastic view across Barcelona from 500 metres above sea level (even higher if you ride the big wheel), but there are plenty of fun rides, including a rollercoaster which dodges around the nearby landscape. The rides are perhaps a little tame by modern standards, making them better suited to younger children. The park also has a good choice of restaurants.
Location: Plaza del Tibidabo, 3-4, 08035 Barcelona, Spain
Open: Wednesday – Sunday from 11am to 9pm (Saturday – Sunday only from October to February)
Phone: +34 932 11 79 42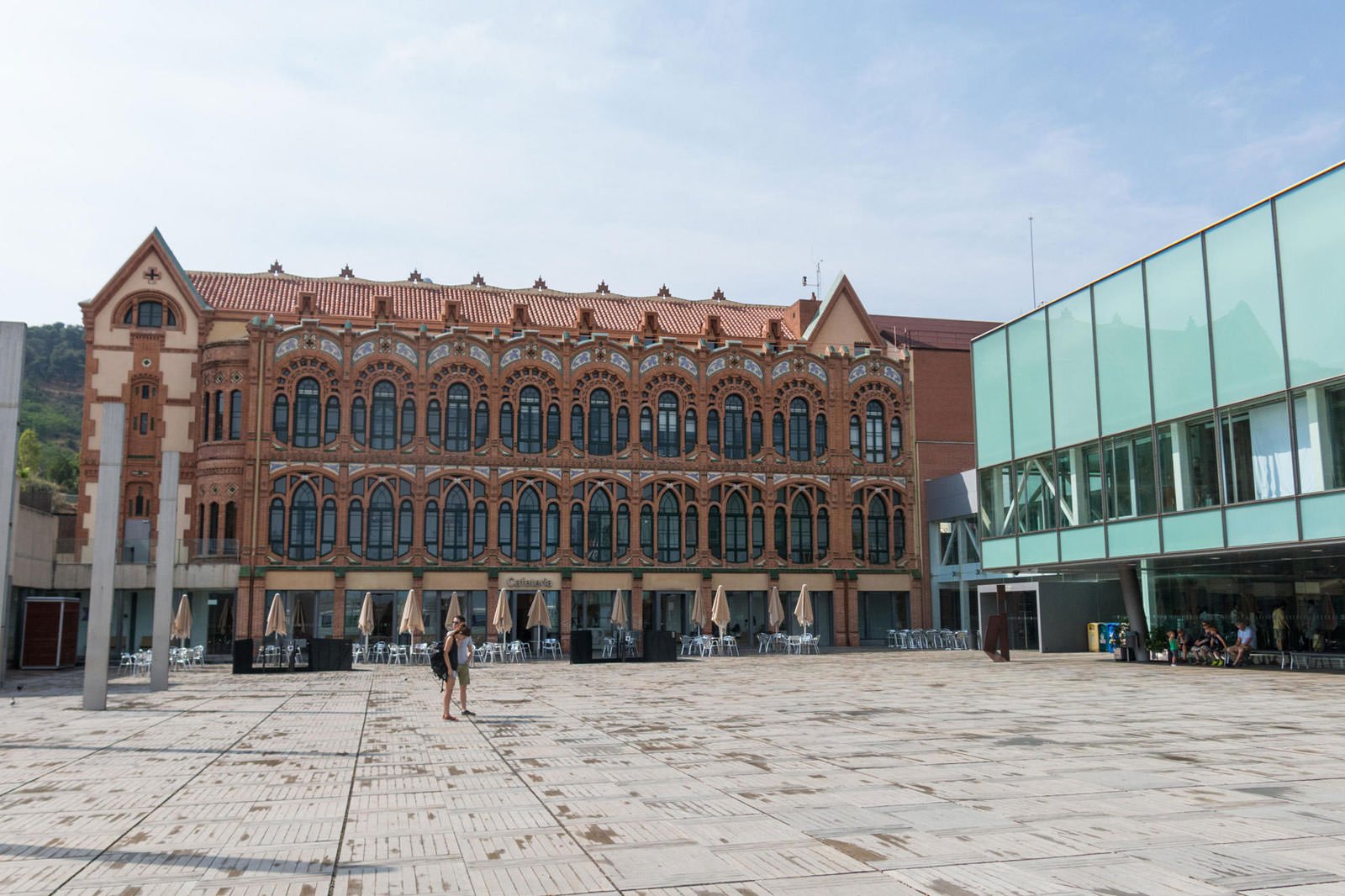 CosmoCaixa science museum
Hands-on learning
Just down the hill from Tibidabo Amusement Park, CosmoCaixa is among the biggest science museums in Europe and covers quite a surprising range of topics. This means that it's just as fun for kids who are into astronomy as those with an interest in zoology and geology. While most of the exhibitions are very much 'hands-on', Touch, touch! is obviously the most interactive. Under staff supervision, young ones can learn about which plants and animals around the Mediterranean are safe to interact with and which aren't. Best of all, kids get in free.
Location: Carrer d'Isaac Newton, 26, 08022 Barcelona, Spain
Open: Daily from 10am to 8pm
Phone: +34 932 12 60 50
Museu de la Xocolata
The sweetest museum in Barcelona
Hey kids, we're going to a museum…a Museum of Chocolate! Cue squeals of delight. Modest in size but high in sugar content, even your admission ticket for this historical building near Cuitadella Park is made of chocolate. The bittersweet cocoa bean has a long and interesting history in Barcelona and this museum tells some of that story, as well as showcasing chocolate art and even providing hands-on workshops in making and handling chocolate. Download the audio guide app before your visit for a more insightful time.
Location: Carrer del Comerç, 36, 08003 Barcelona, Spain
Open: Monday – Saturday from 10am to 7pm, Sundays from 10am – 3pm
Phone: +34 932 68 78 78
photo by SuecAsi (CC BY-SA 4.0) modified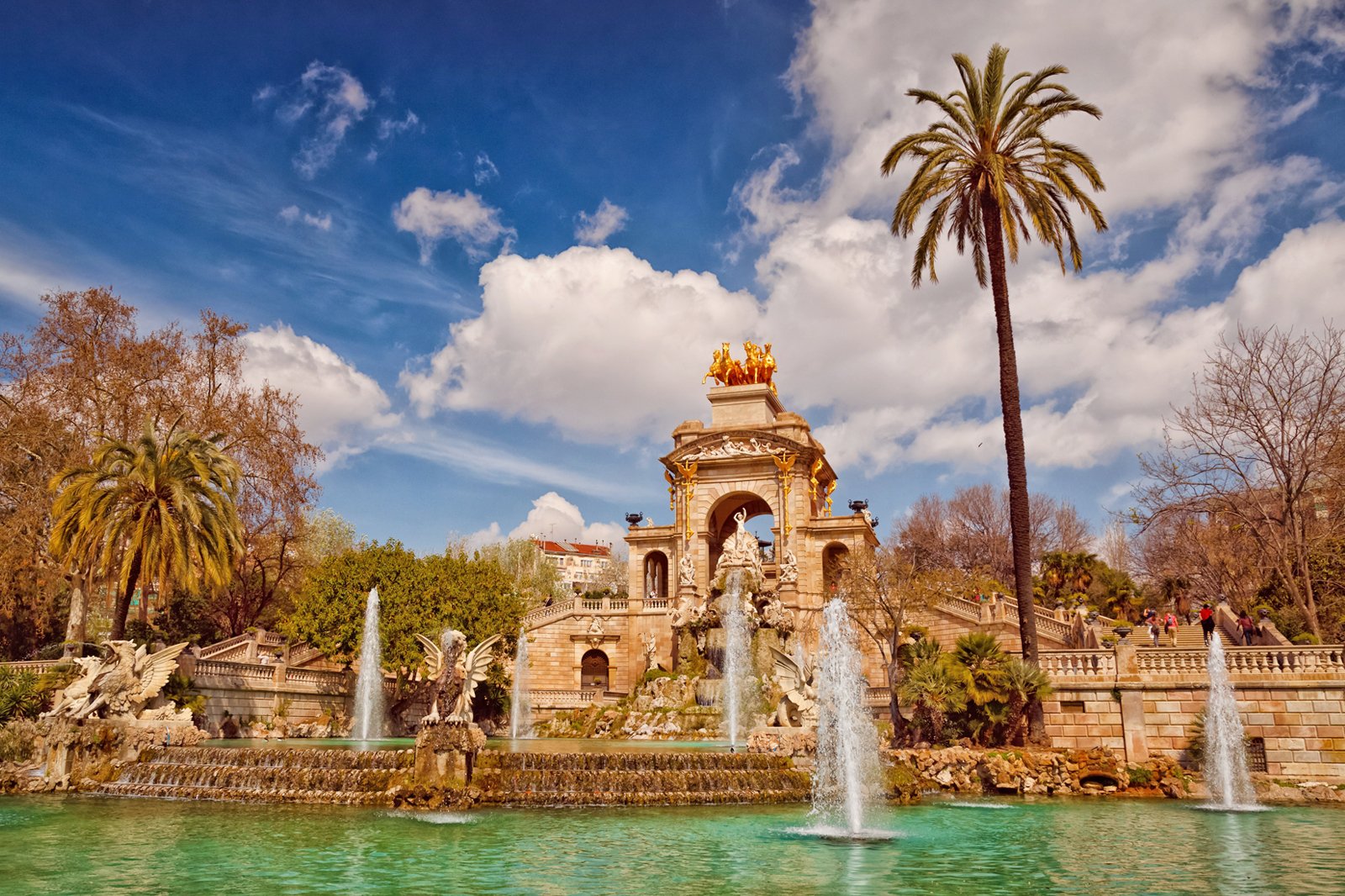 Ciutadella Park
And everything in it
Aside from just being a nice place to escape from the city streets for a bit of peace and quiet, Ciutadella Park is packed with interesting things to see and do. Kids may not be that interested in looking around the historical Catalan parliament building or the Castle of the Three Dragons, but may enjoy visiting Barcelona Zoo and the Natural History Museum. There's also a boating lake, impressive fountains and pleasant path through the trees. Look out for the many play areas and the life-size model of a woolly mammoth.
Location: Passeig de Picasso, 21, 08003 Barcelona, Spain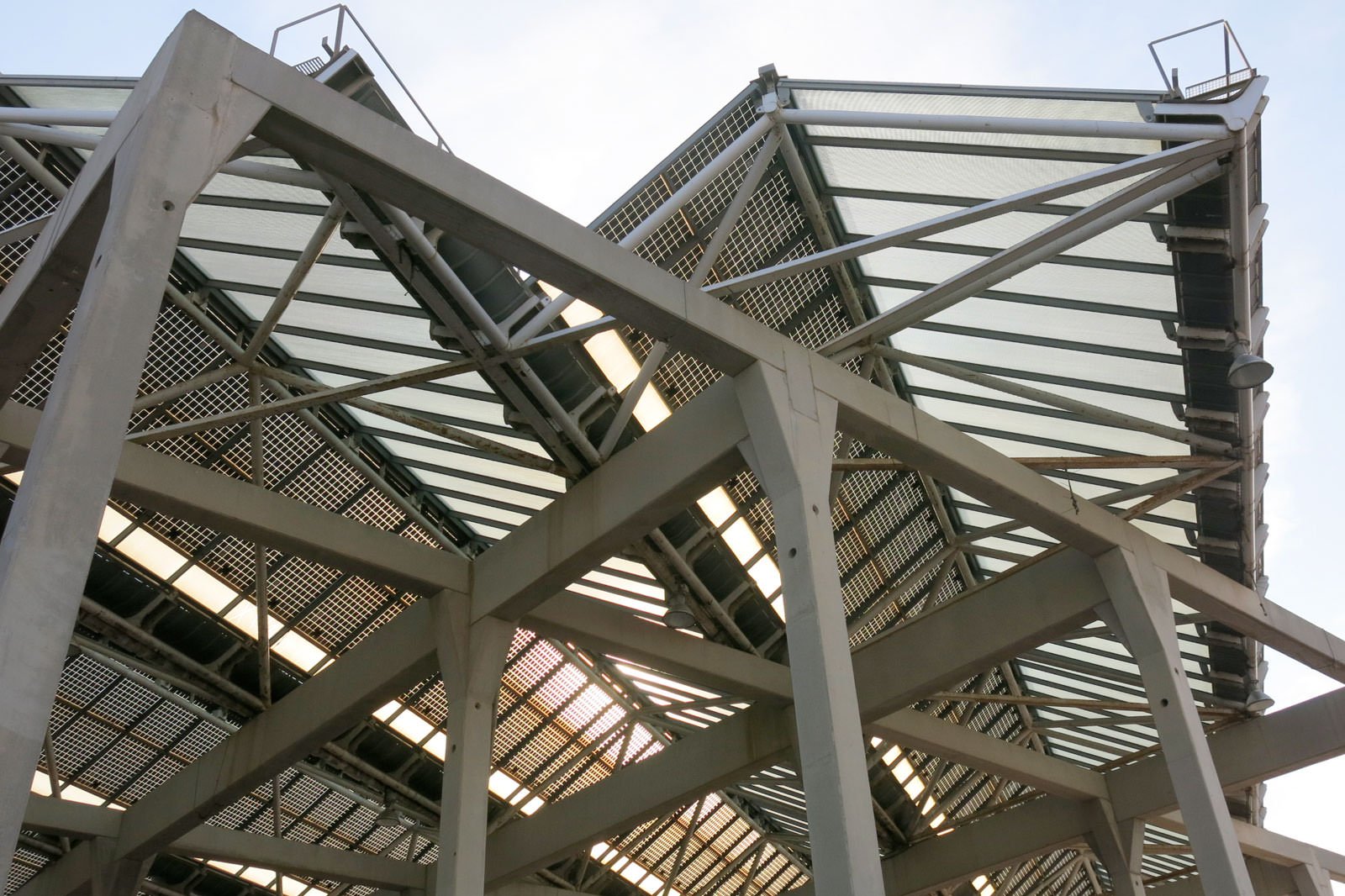 Bosc Urbà rope park
Urban jungle adventure
While Barcelona is surrounded by several outdoor adventure parks, most are a considerable drive out of the city. Bosc Urbà isn't – it's right at the end of Avinguda Diagonal. Fully roofed, so unaffected by rain, the park has three routes with progressively more challenging obstacles. The hardest route, for those 12 and older, has 20 attractions including a punching bag, a zip line and a bungee jump. Even the safest and simplest route comes with a high-grade harness and safety equipment.
Location: Parc del Forum, s/n, 08019 Barcelona, Spain
Open: Monday – Friday from 10am to 6pm, Saturday – Sunday from 10am to 3pm (only open at weekends from November to March)
Phone: +34 931 17 34 26
photo by Enric (CC BY-SA 4.0) modified
Bubbleparc Barcelona
Soft and safe adventure
Adventure parks are nothing particularly new, but Bubbleparc is quite impressive in just how adventurous it is. Among the star attractions is the 12-metre-tall "bungydome" – effectively a trampoline where you can jump in every direction. There are also bubblepods (zorb balls floating on a pool of water) and, for the really little ones, acuaboats (a waterborne version of bumper cars). The park is on the roof of the Maremagnum shopping centre and is free to enter, but you need to buy tickets for each attraction.
Location: Maremagnum Mall, Moll d'Espanya, 5, 08039 Barcelona, Spain
Open: Daily from midday to midnight (open till 10pm from June to October)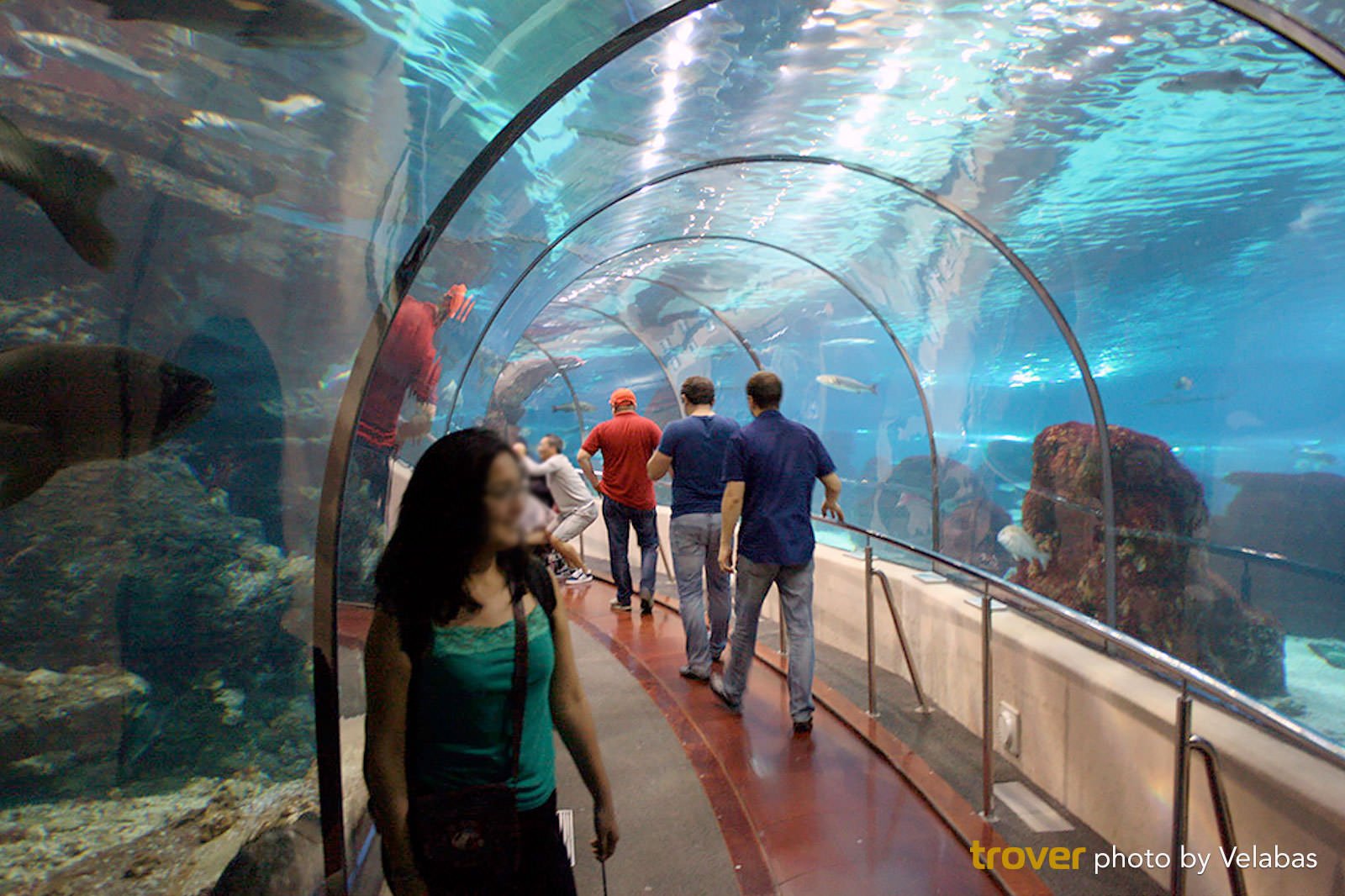 L'Aquarium Barcelona
Walk one of the longest shark tunnels in Europe
Seeing sea life up close is certainly a memorable experience for young and old alike. L'Aquarium Barcelona has about 450 different marine animal species on show in 35 aquariums. Kids particularly enjoy the 80-metre-long underwater tunnel through the oceanarium. Come around lunchtime on a Tuesday or Friday and you can even watch divers feeding the resident sharks. The aquarium, in the port area of the city, also has a special children's area for interactive learning.
Location: Moll d'Espanya del Port Vell, s/n, 08039 Barcelona, Spain
Open: Daily from 10am to 8pm (closing times vary depending on season)
Phone: +34 932 21 74 74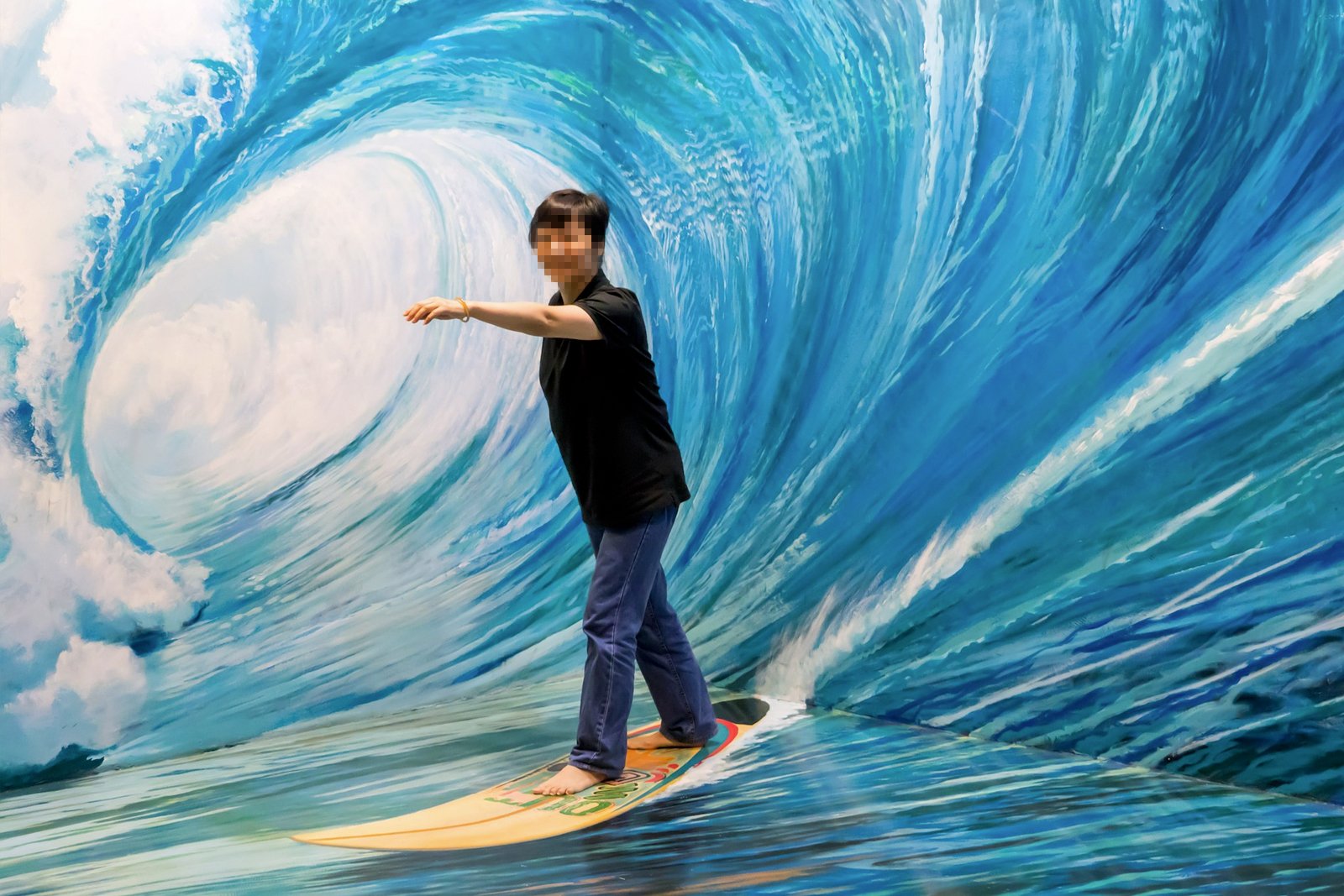 Museum of Illusions
Be a part of the art
Optical illusion art galleries are springing up all around the world, and it's hardly surprising – they're a lot of fun! Cleverly created paintings and carefully angled photos can make it look like you're on the bow of the Titanic, fleeing a zombie horde, or stealing precious artworks. All of these images are available at the Museum of Illusions, just off La Rambla. Be sure to bring your camera and a lively imagination!
Location: Carrer del Pintor Fortuny, 17, 08001 Barcelona, Spain
Open: Daily from 10am to 10pm
Phone: +34 618 55 56 55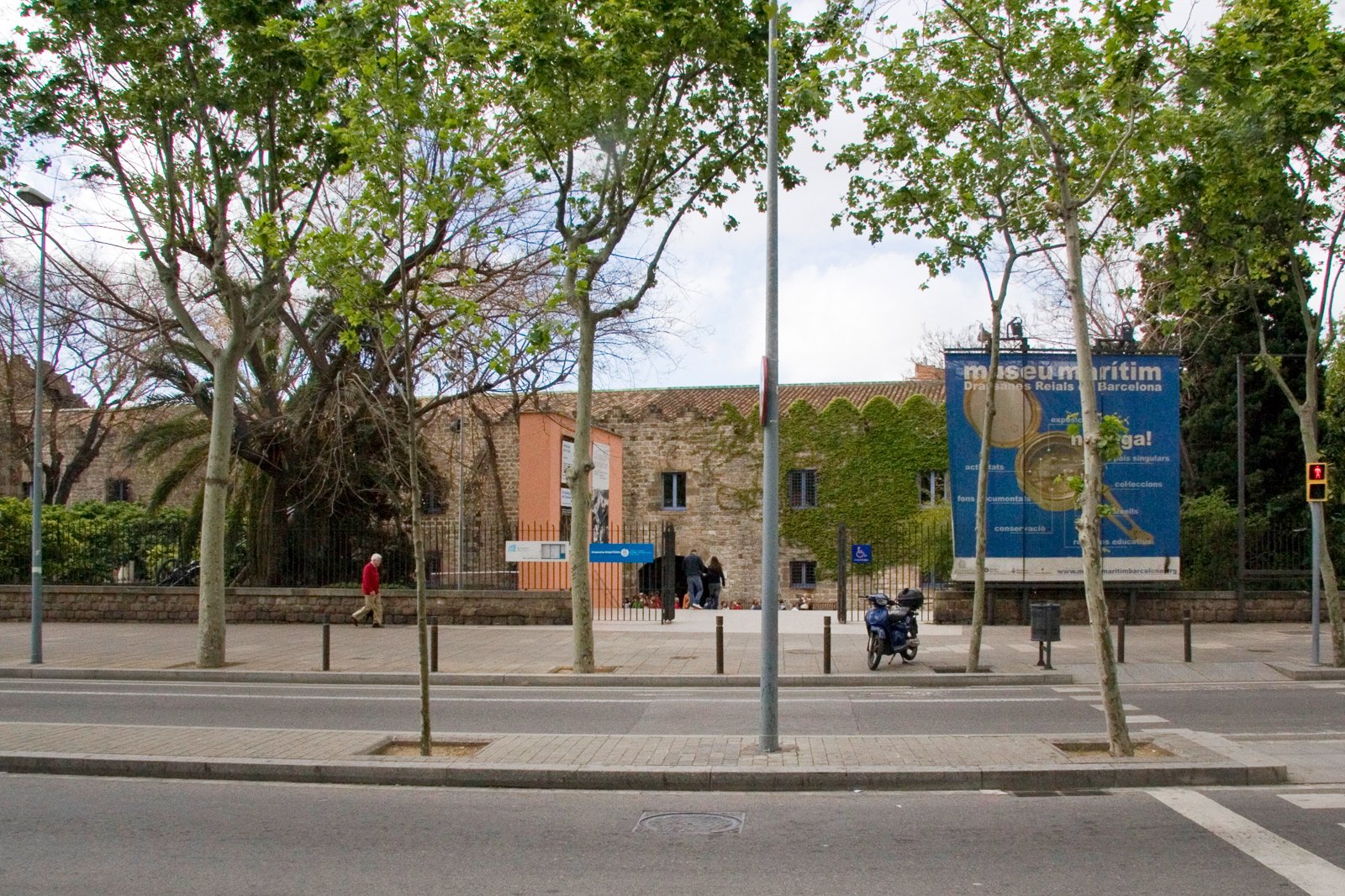 Barcelona Maritime Museum
Messing about in boats
Down at the port end of La Rambla, the Maritime Museum provides a fascinating look at shipbuilding and sailing around the historical port city. A bit of a dry subject for kids, you might think, but the presentation is what makes it a great place to visit with the family. Built in the old shipyards, the museum contains full-size replicas of historical warships and there's a 3-mast schooner on the water nearby which you can see. You'll also find quite an extensive selection of scale model ships and nautical instruments. It's perhaps not the most hands-on of museums, making it better suited to older kids, but there are some multimedia displays to make the learning a little more fun.
Location: Av. de les Drassanes, s/n, 08001 Barcelona, Spain
Open: Daily from 10am to 8pm
Phone: +34 933 42 99 20
photo by Jesús Corrius (CC BY 2.0) modified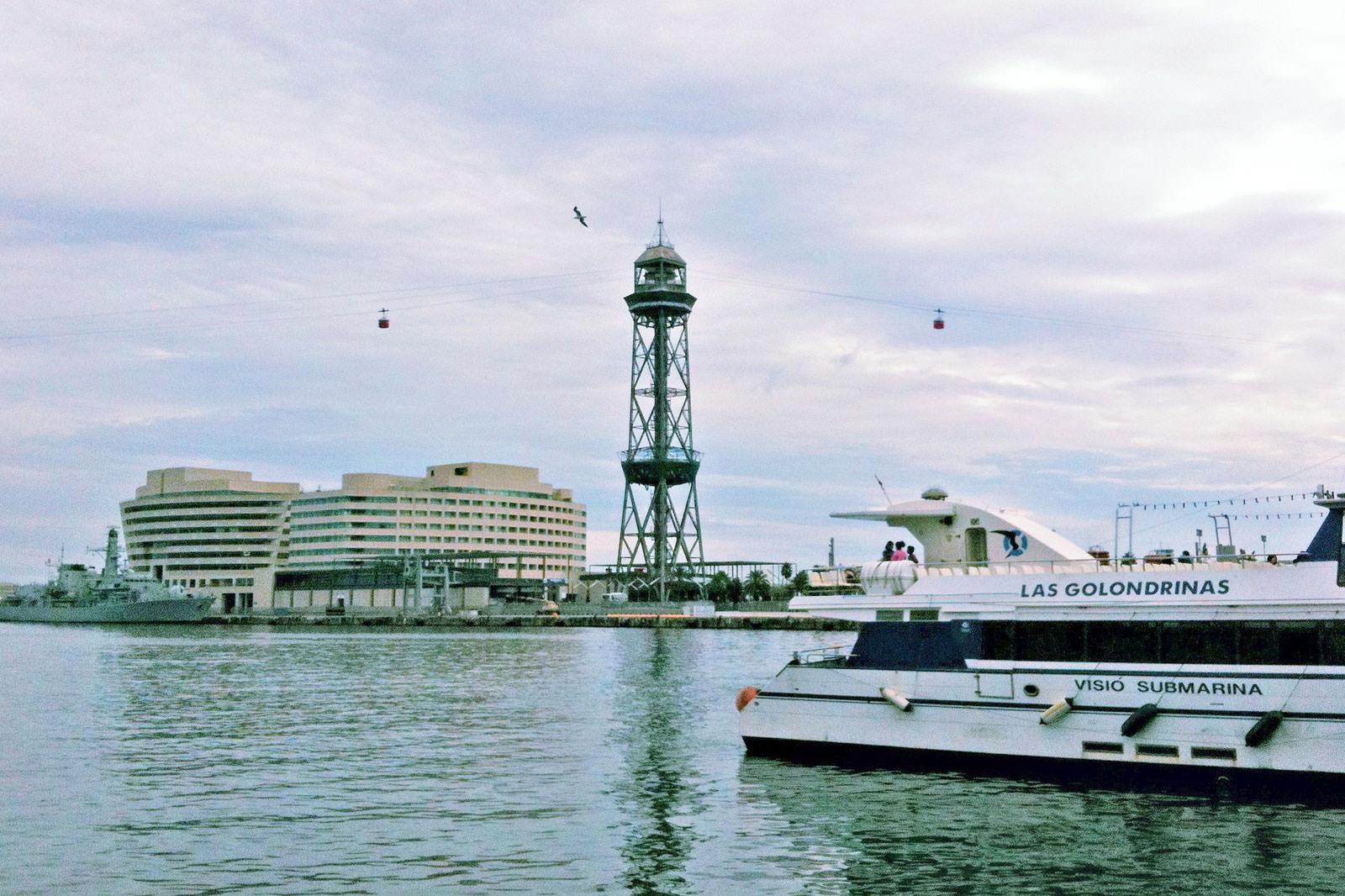 Barcelona Port cable car
Great views along the coast
The scenic 10-minute cable car ride carries you from near Playa de San Sebastián up to the top of Montjuïc Hill. Along the way, it passes right over the busy seaport and gives great views along the coast and over the city. The cable car was actually first opened in 1929 and the red-and-white cars have a distinctly vintage look. Despite their age, the ride is still perfectly safe and quite fun, though it does close if the weather is too windy.
Location: Passeig Don Joan Borbó Comte Barcelona, S/N, 08039 Barcelona, Spain
Open: Daily from 10.30am to 8pm (11am to 5.30pm in from November to March)
Phone: +34 934 30 47 16