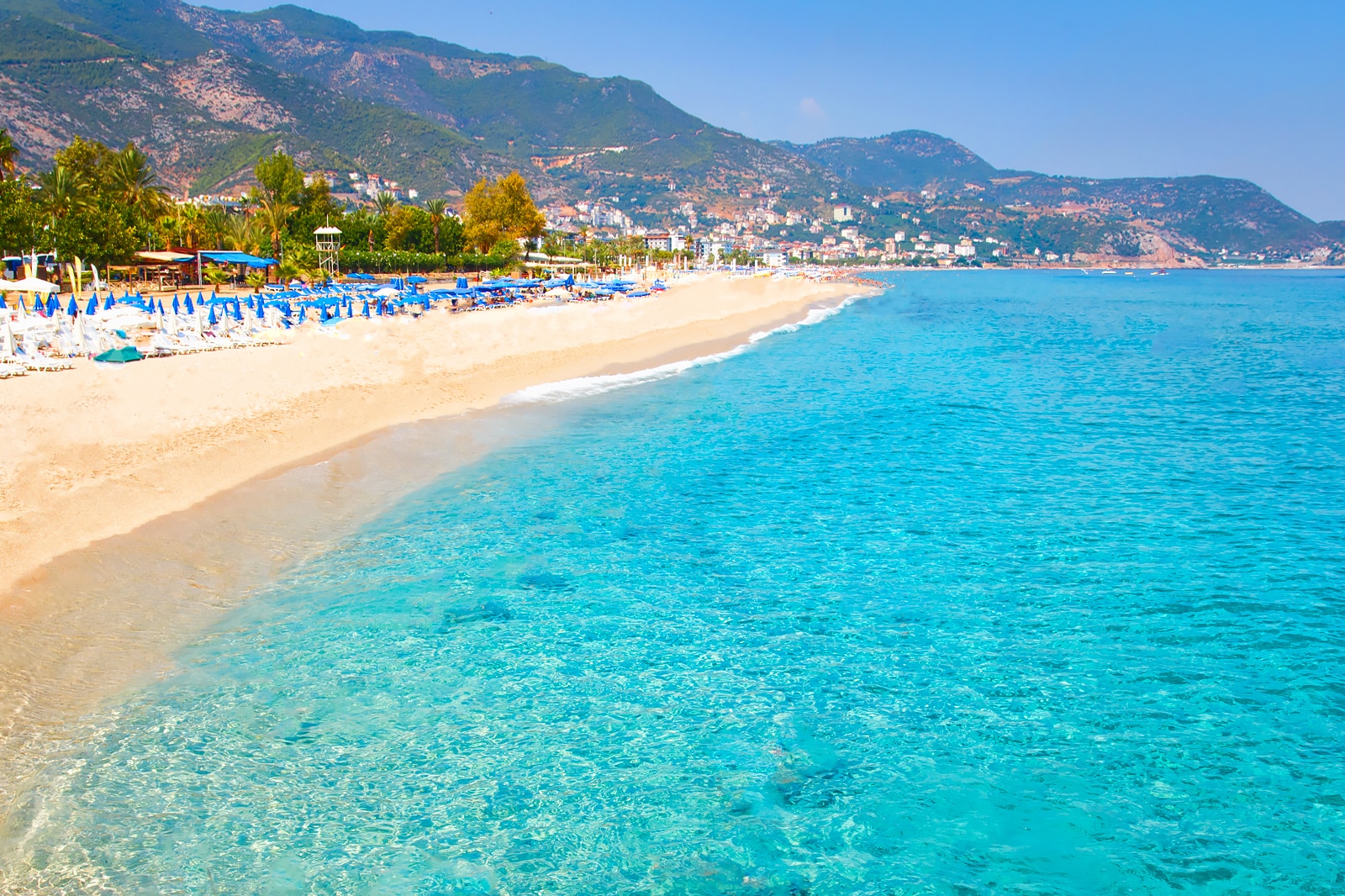 5 Best Beaches in Alanya
Which Alanya Beach is Best For You?
Beach lovers visiting Alanya will love the golden sandy beaches and blue seas of this resort town, which lies on the southern coast of Turkey. Part of the Turkish Riviera, Alanya draws millions of visitors each year mainly for its coastal appeals. Not only do vacationers get to sunbathe and swim, but they can also enjoy a good variety of water sports such as windsurfing, parasailing, and banana boating.
The wide beaches in Alanya are well-developed, with fully equipped facilities to cater to your needs. Besides the beaches, you can also explore natural attractions like the Damlatas Cave that you can access on a stroll along the coast. Here are the top beaches in Alanya for sea, sun, sand and surf in one of Turkey's liveliest beach resort cities.
Back to top