Rembrandtpark is a lovely escape from the hustle and bustle of Amsterdam that is also off the beaten path, as it is more utilised by locals than tourists. Named for the famous painter, the 45-hectare park was completed in 1973.
While the park is serene and calm, the area around Rembrandtpark is experiencing a boom as some of the older office buildings of the 1960s are being refurbished and modernised. While honouring the original design, the area seeks to become a popular sustainable and technical office park that offers a healthy balance between work and play with the park as an inviting draw to relax and unwind.
Rembrandtpark - one of the highlights of 10 Best Free Things to Do in Amsterdam and 10 Best Things to Do with Kids in Amsterdam (Read all about Amsterdam here)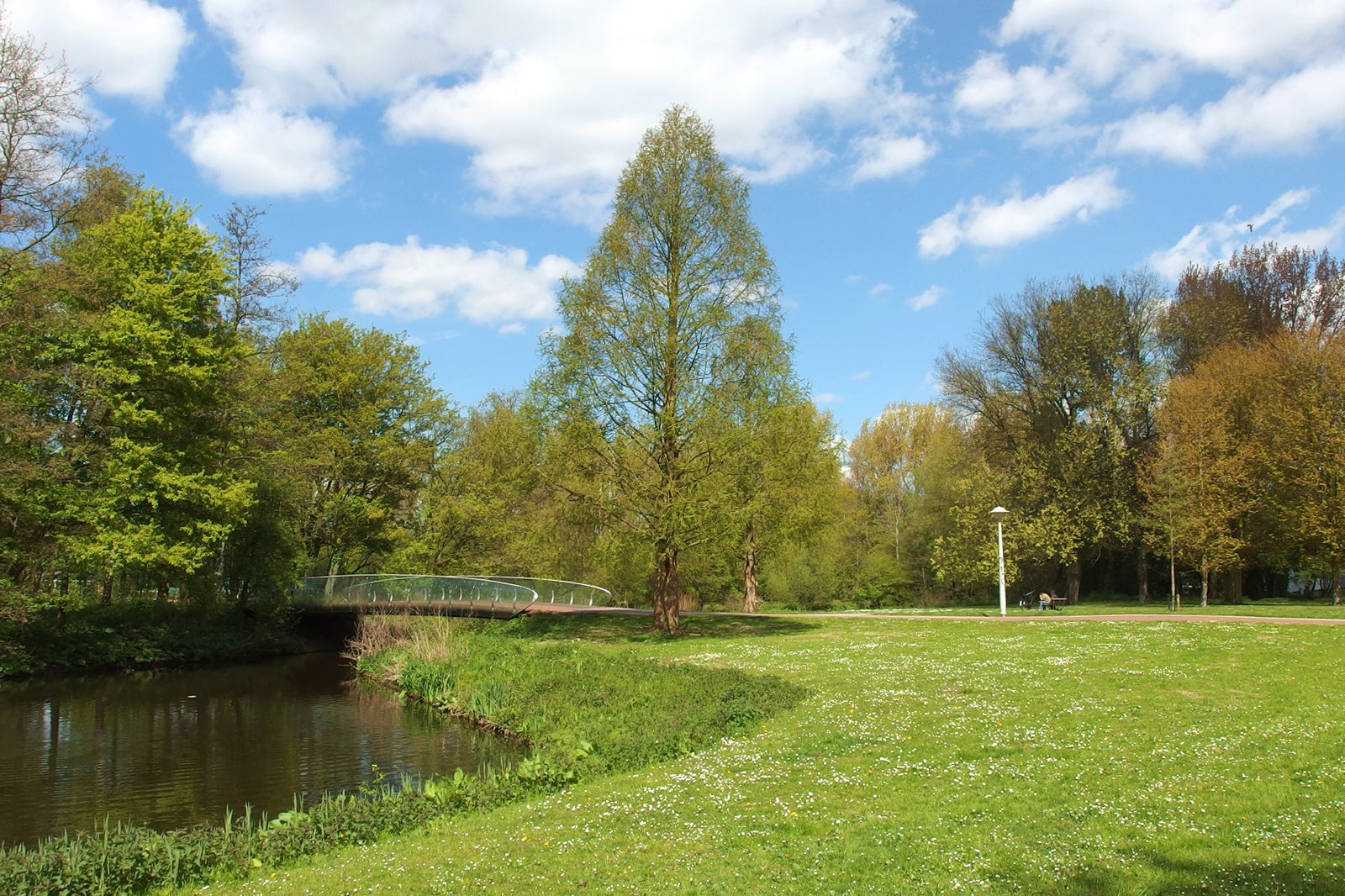 Highlights of Rembrandtpark
Rembrandtpark was conceived of back in 1929 when an area for a park was included on a provisional plan by renowned Dutch urban planner Cornelius van Eesteren for the expansion of Amsterdam. With the finalization of the General Expansion Plan in 1935, the park's size and location were mapped out.
In 1960, the land upon which the park would stand was elevated. However, the park was not completed until 1973 due to funding difficulties. Designed by F. G. Breman and landscape architect Janneke Willemsen, the cost for the park was eventually funded by selling some of the land surrounding the park for residential and office buildings.
Nice Things to Know About Visiting Rembrandtpark
Rembrandtpark was designed to be a recreational area for the residents who live around it, containing a garden, a playground, walking and bicycle paths, ponds, statues, a waterplay area and even a petting zoo. The lush greenery, abundant birds and mature trees make it a wonderful place to spend an afternoon, perhaps even with a picnic lunch.
As Rembrandtpark is in the middle of the city, it is within close proximity to other amenities. There are many options for cafes and restaurants, as well as interesting statues within a short walking distance. The area is also well-connected to other parts of the city with public transport.
Rembrandtpark
Location: Orteliuskade 57, 1057 AL Amsterdam, Netherlands
Phone: +31 (0)20 346 0670
Back to top