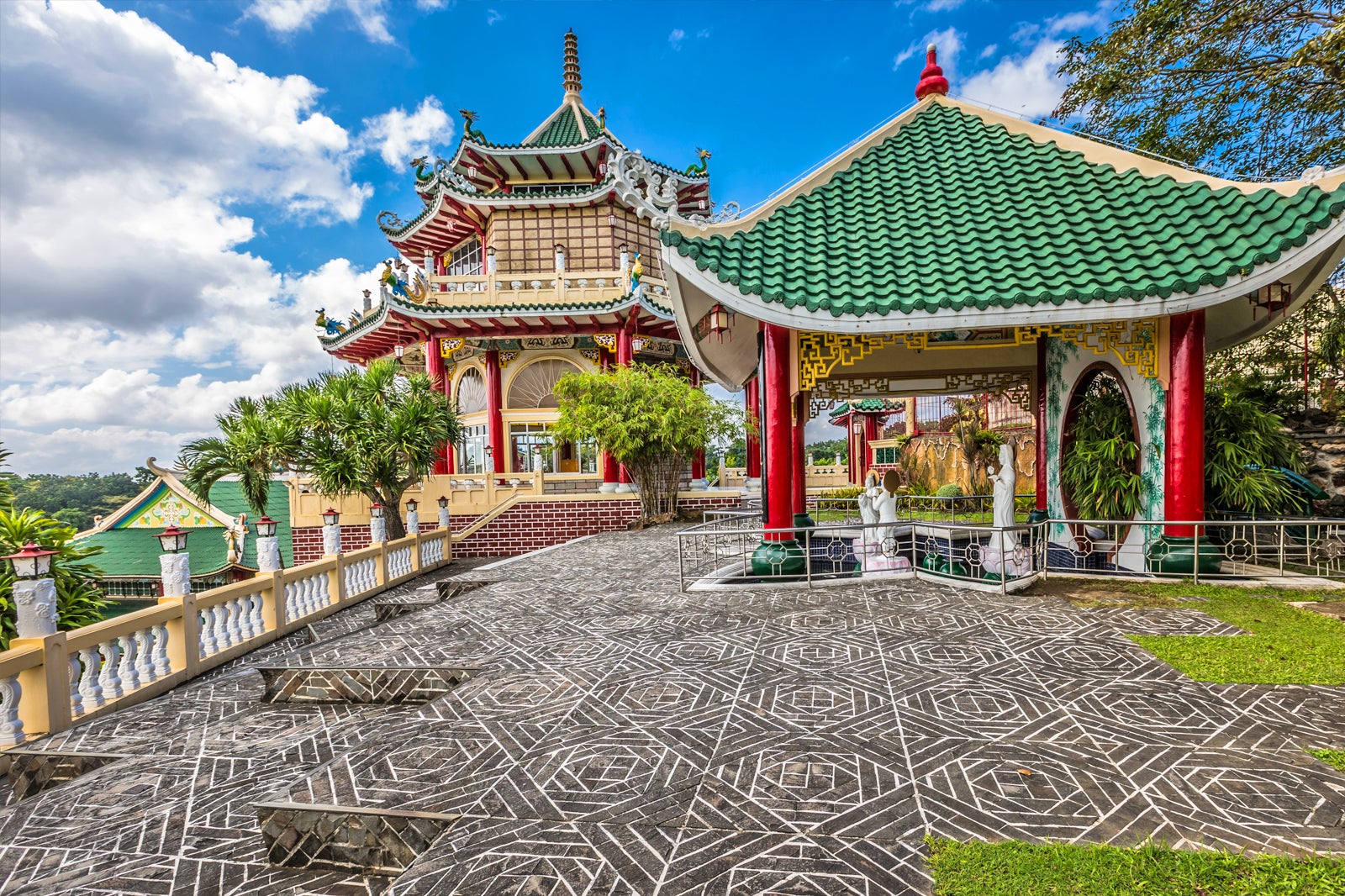 10 Best Tours in the Philippines
Popular Philippines Tours to Add to Your Itinerary
There are so many Philippines tours to choose from, which should be expected from a country that consists of more than 7,000 islands. From centuries-old churches and tales of Spanish explorers to jaw-dropping beaches and adrenaline-pumping adventures, there's no end to what you can do.
Explore cloud-scraping volcanoes and pre-colonial heritage sites. Swim with massive whale sharks and playful dolphin pods. Unearth the history of Spanish explorers and witness natural wonders sparkle to life from dense mangrove forests. Whether you want to brush up on history or find the best place to work on your tan, here are a few of our favourite places to go and things to do in the Philippines.
1
Tagaytay Ridge and Manila city tour
Manila
Explore Luzon's metropolitan heart and take a trip outside the city on this tour that goes from breezy, jungle-draped ridges to bustling city centres. Snap photos of Taal Lake's blue waters, learn about the Taal Volcano's past eruptions, and swing by the Palace in the Sky, where a former president sought rest and relaxation.
Along the way, enjoy a tasty lunch outside of town, check out a UNESCO-listed church, and learn a bit about Manila's war history with a visit to the memorial that honours those who lost their lives.
2
Full-day city and museum tour
Manila
Ancient walled cities, palaces made of coconut shells, and UNESCO-listed churches await on this deep dive into the history and heritage of Manila and the Philippines. From Coconut Palace, whose surrounding walls have preserved Manila's oldest neighbourhood since the 16th century, explore the city's pre-colonial past with an expert guide.
Learn about the period of Spanish rule while strolling beneath the stunning Trompe-l'oeil murals in San Agustin Church, swing by the airstrip used by the United States Air Force in World War II, and wrap up your day investigating the exhibits and artefacts on display at the Ayala Museum.
3
Private Manila Bay sunset cruise with dinner
Manila
Leave the bustle of Manila behind as you climb aboard a spacious yacht for a private cruise into Manila Bay at sunset. Greet the sky's saturated colours as the attentive crew prepares a delicious dinner for you and your party. As the sun sets, watch as the city's skyline comes alive with twinkling lights.
For dinner, a delicious selection of traditional Filipino dishes is served alongside fresh fruits and vegetables. While you dine, look for the turquoise plumage of collared kingfishers as they fly over mangrove forests and catch night herons fishing for their own dinner. At the end of the night, enjoy the slow cruise back to shore under the night sky's sparkling display of stars.
4
Private Sumilon Island day cruise
Cebu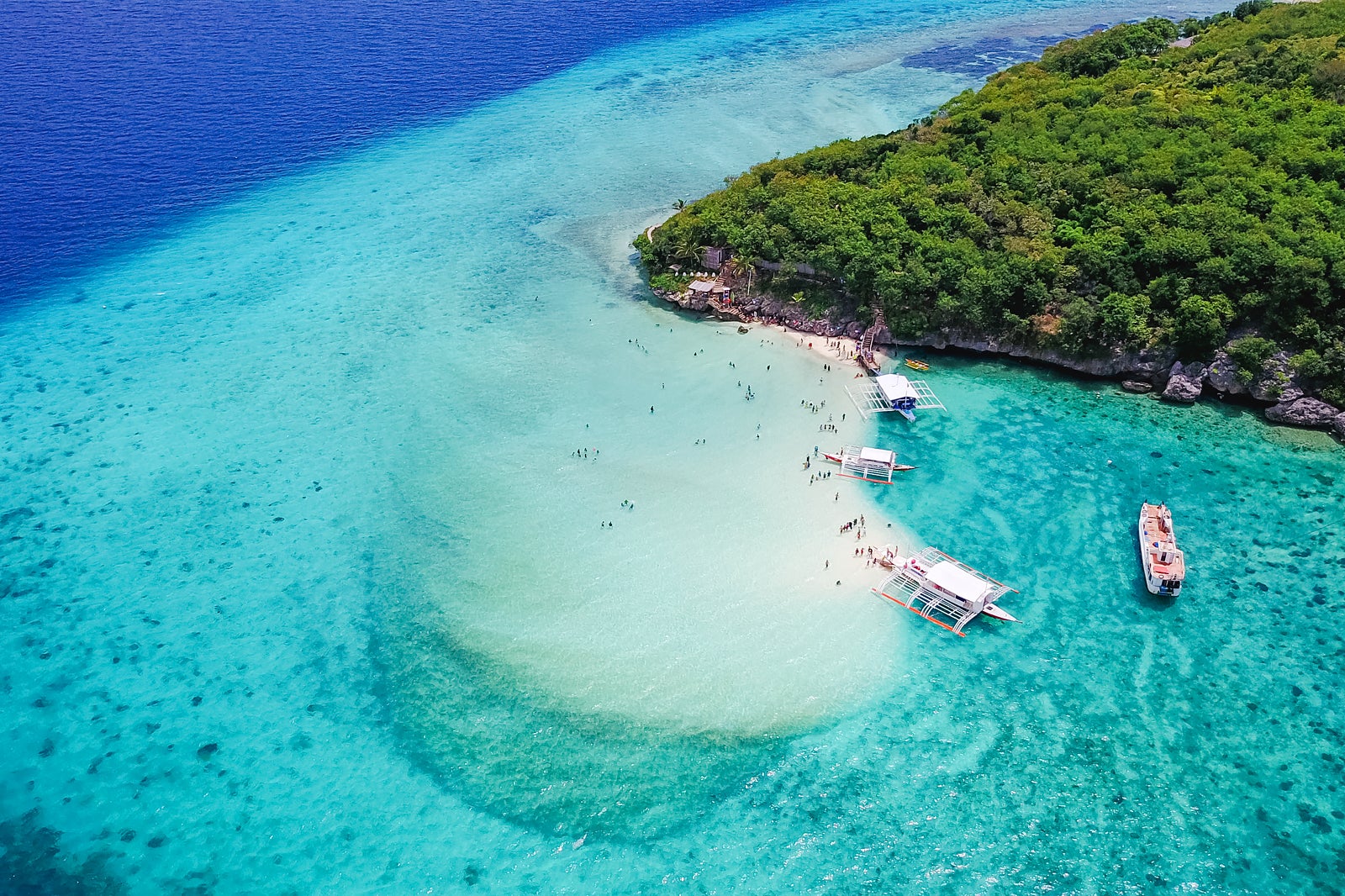 Just off the southeast coast of Cebu, Sumilon Island offers the sort of tropical island paradise you'd expect to find on the cover of a travel magazine. Swaying palms frame sugar-white beaches that give way to crystal-clear waters that are home to vibrant coral reefs.
A private tour offers quick and easy transportation from Cebu via speedboat. When you arrive, consider renting a kayak or snorkel gear to take a closer look at the island's rich marine life. Look for passing whale sharks and sea turtles, spend some time relaxing on the beach and enjoy a tasty picnic lunch at a nearby resort before you catch a return ride to your hotel.
5
Bohol day tour from Cebu
Cebu
A visit to the Chocolate Hills of Bohol might not satisfy your sweet tooth, but it's the place to go if you've got an appetite for unusual landscapes. Named because they turn mocha brown during the dry season, these 1,260 grassy knolls pop up from the jungle canopy and extend as far as the eye can see.
On a day trip from Cebu, get the chance to snap photos of this natural wonder, keep your eyes peeled for the big eyes of tiny tarsiers in nearby trees, and round out your day with a visit to the 16th-century Baclayon Church, the oldest Christian settlement in Bohol.
6
Private twin city discovery tour
Cebu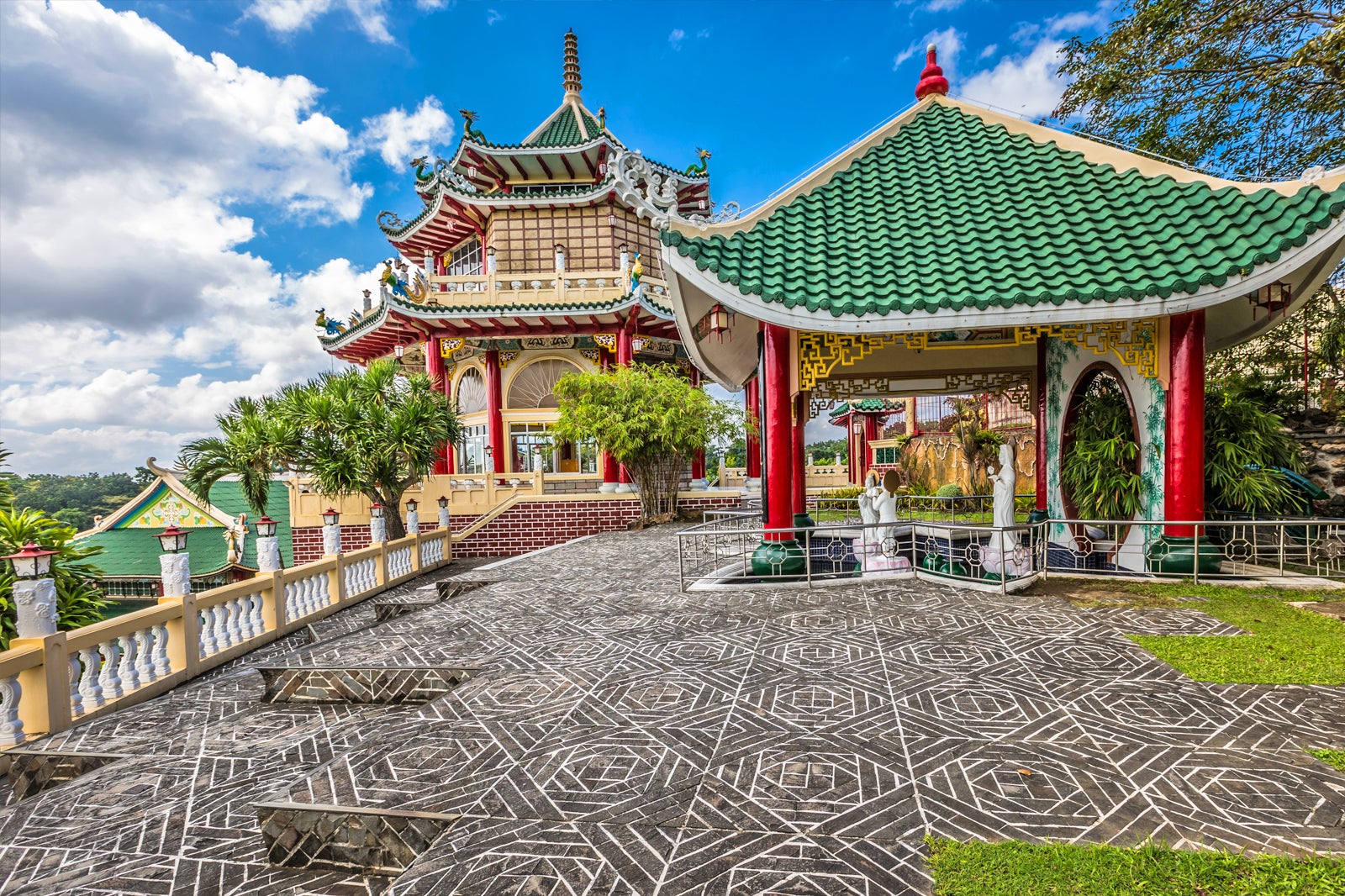 Check off Cebu City's most prominent landmarks and attractions on this all-encompassing day tour with your own private guide. After getting picked up from your hotel, cruise to the Alegre Guitar Factory to watch luthiers create beautiful instruments in a charming workshop.
From there, continue to the Mactan Shrine, where famed explorer Magellan was killed in 1521. Hear details about his death and snap photos of the Basilica Santo Niño, the country's oldest Roman Catholic church. Admire the massive diorama at the Cebu Heritage Monument, which catalogues the island's history in bronze, brass, and steel. Then, check out ancient relics at Casa Gorordo and take a quiet moment to reflect at a Taoist temple before you return to your hotel.
7
Oslob whale shark encounter and Kawasan Falls
Cebu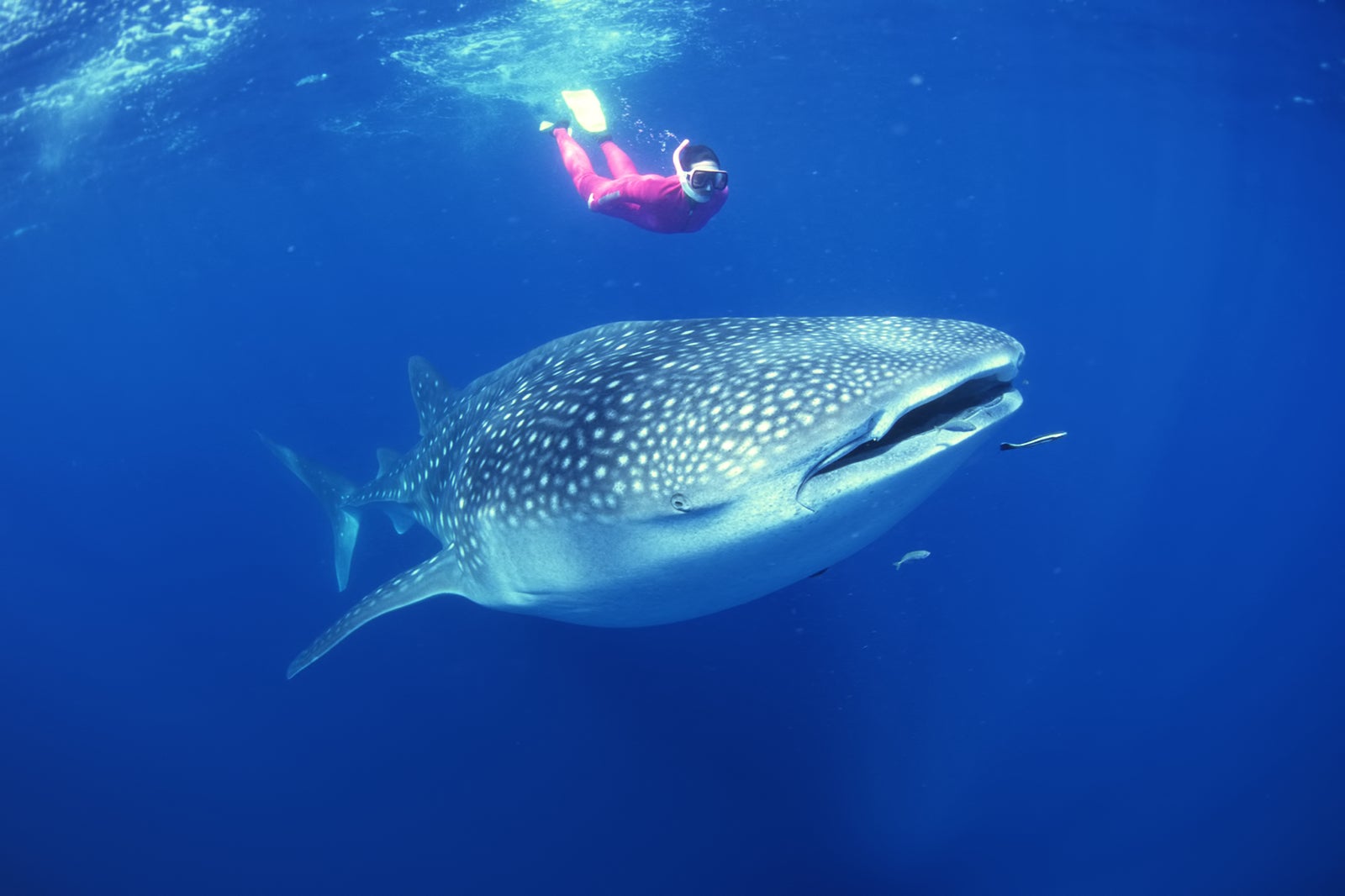 Meet up with Cebu's largest marine creatures on this exhilarating trip to the coastal town of Oslob. After hopping in an outrigger canoe, paddle out to the feeding areas of massive whale sharks. When you arrive, don a snorkel and dive in to watch these incredible creatures glide through the water. Learn about their ecology from informative guides before returning to shore.
Spend the rest of your day relaxing on the beach or keep the adrenaline pumping with a canyoneering adventure in the rapids and cascades of Kawasan Falls.
8
Private Panglao Island day tour
Bohol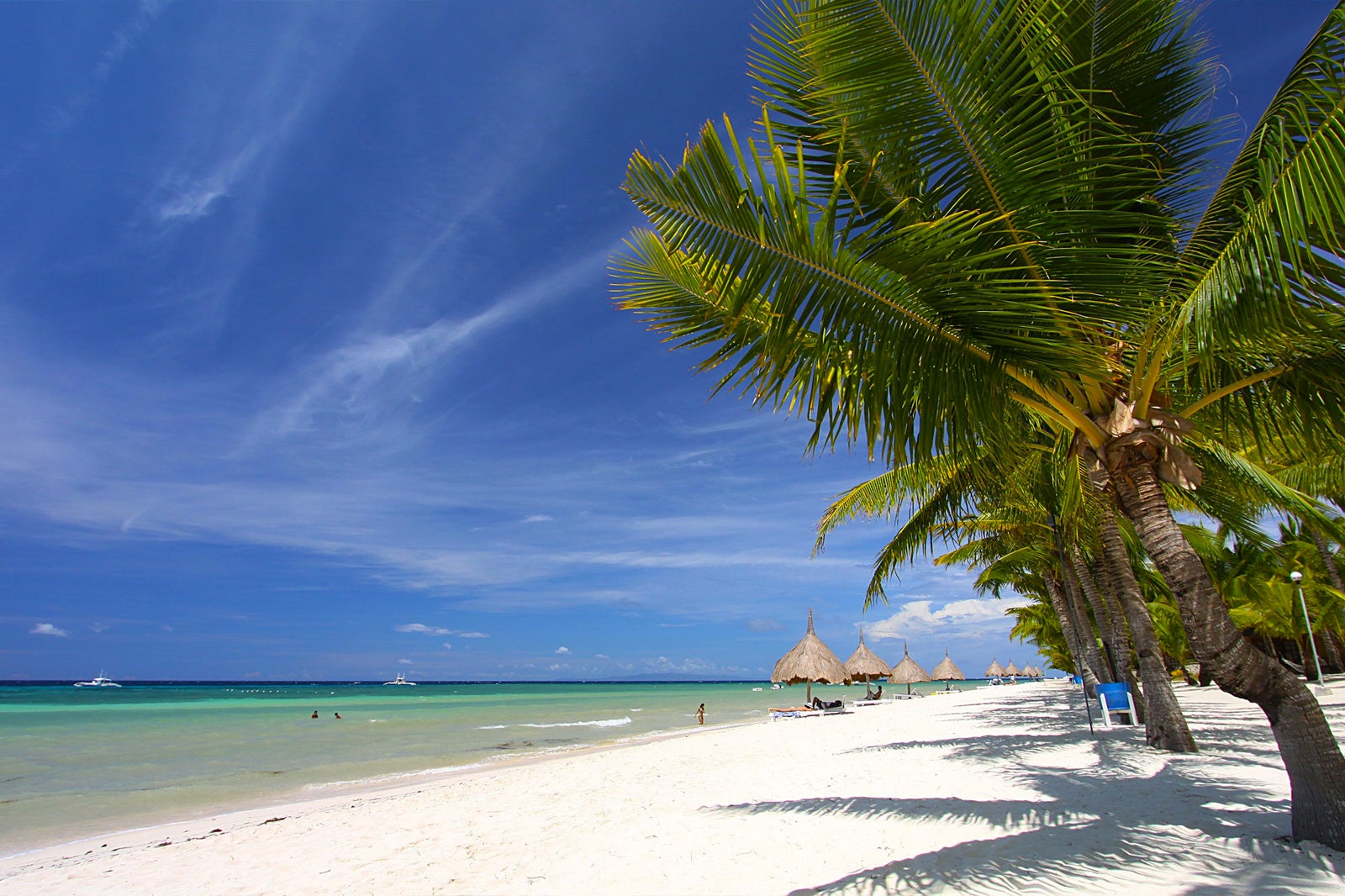 Gothic 17th-century churches, palm-lined beaches, and stalactite-studded caverns lure visitors on this private day trip to Panglao Island. Start with a trip to the Church of Our Lady of the Assumption, a seaside place of worship whose grand tower has been standing since 1769.
Afterwards, take a break from the sun by exploring the caverns of Hinagdanan Cave. Learn about the underground spring that feeds the cave's clear freshwater pools, and then return to the light with some leisure time to explore the soft sands of Alona Beach.
9
Private marine life discovery on Pamilacan Island
Bohol
Swim with dolphins, spot whale sharks, and look for the telltale spouts of migrating whales around Pamilacan. On a private tour for just you and your group, head out from Bohol to spend a day with some of the Philippines most iconic marine creatures. After riding out to Pamilacan Island, grab a snorkel and head underwater to get up-close looks at vibrant coral reefs frequented by schools of stunning tropical fish.
Take some time to look for playful pods of dolphins, keep your eyes peeled for whale sharks, and learn about the kinds of whales that pass through the area during their annual migration. When you're ready to take a break, head to the beach for some time to relax on the sand, enjoying a tasty picnic lunch before you return to shore and your hotel.
10
Private fireflies night tour with dinner
Bohol
Explore the diverse ecology of the Abatan River and Panglao Island on this private excursion built for nature lovers. Start the night with an organic dinner at the Bee Farm Restaurant, where fresh produce, edible flowers, and other farm-to-table ingredients serve as the foundation for colourful Filipino favourites.
After dinner, hop on a boat and cruise up the Abatan River, scanning the mangrove forests for herons and egrets while the sun dips below the horizon. As the stars begin to peek out, watch the river's resident fireflies making their sparkling appearance, and enjoy their bioluminescent glow as you head back down the river.
Back to top