10 Best Things to Do After Dinner in Gothenburg
Where to Go in Gothenburg at Night?
After dinner, you'll find no shortage of opportunities to have a good time in Gothenburg, with night clubs, arenas and casinos that attract visitors from all over the world. Visit lively jazz clubs, unique theme bars, family-friendly arcades or attend a huge sporting event.
Challenge your buddies at the bowling alley, take in a fascinating light show after nightfall or try your hand at countless games and slot machines at the city's casino. Why not take to the dance floor and lose yourself to disco, rock or punk music? Or simply sit back and enjoy some smoky and sparkling drinks made from exciting ingredients.
1
Nefertiti
Enjoy live music or DJ sets in a distinguished concert venue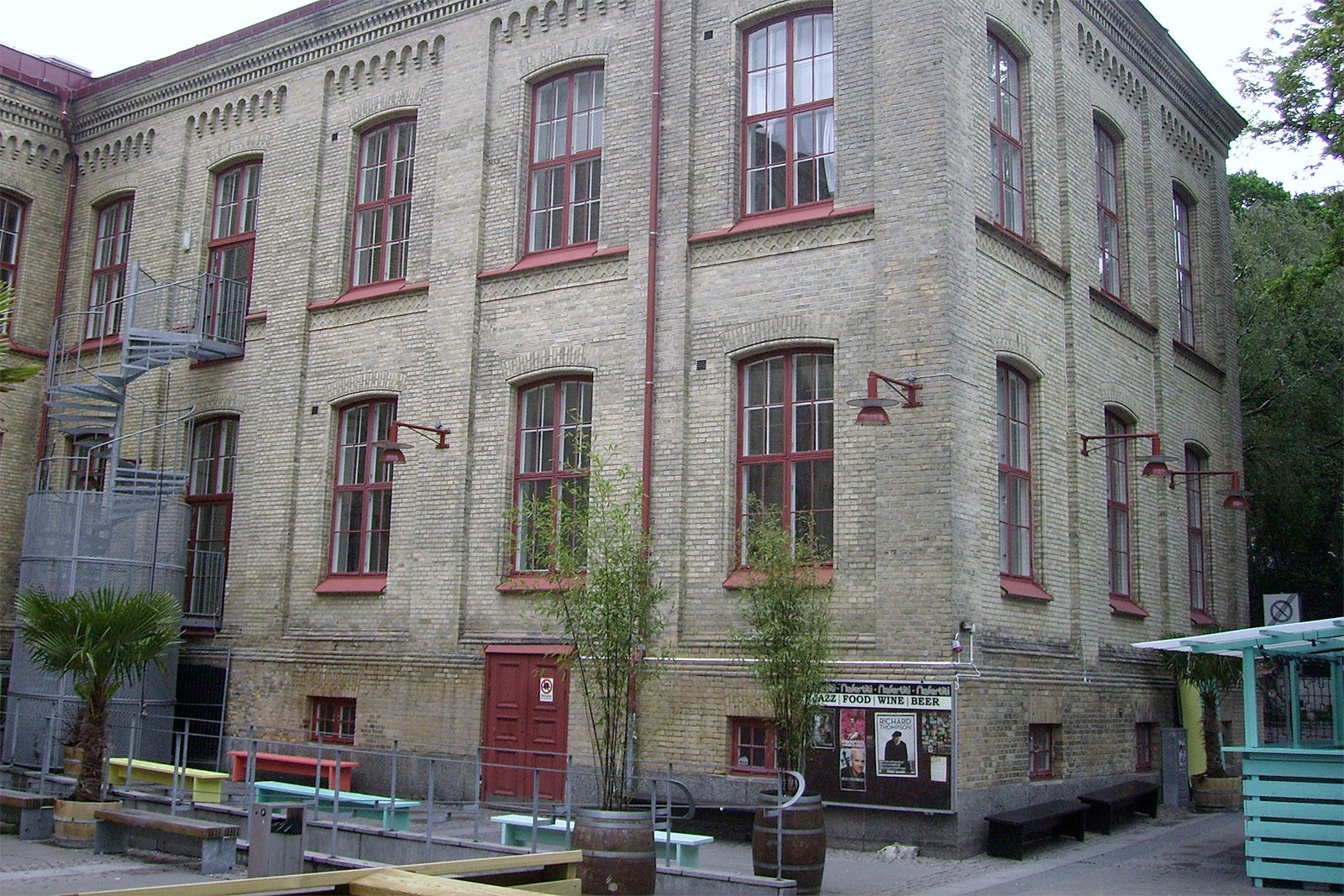 Nefertiti, formerly a jazz club, now invites guests to enjoy a wide array of musical genres, from singer-songwriters through to up-and-coming rock artists. The venue is located on the edges of the Haga neighbourhood (just under a mile from Central Station) and close to the tram and bus stops of Grönsakstorget and Hagakyrkan.
Spend the wee hours of the evening cutting loose to live bands or DJs at one of Gothenburg's liveliest night spots. Check out the Nefertiti website for information about upcoming performances and to buy tickets.
Location: Hvitfeldtsplatsen 6, 411 20 Gothenburg, Sweden
Open: Tuesday–Thursday 5 pm to 1 am, Friday–Saturday 5 pm to 3 am
Phone: +46 31 711 40 76
2
Scandinavium
See musicians, elite athletes and entertainment in a league of its own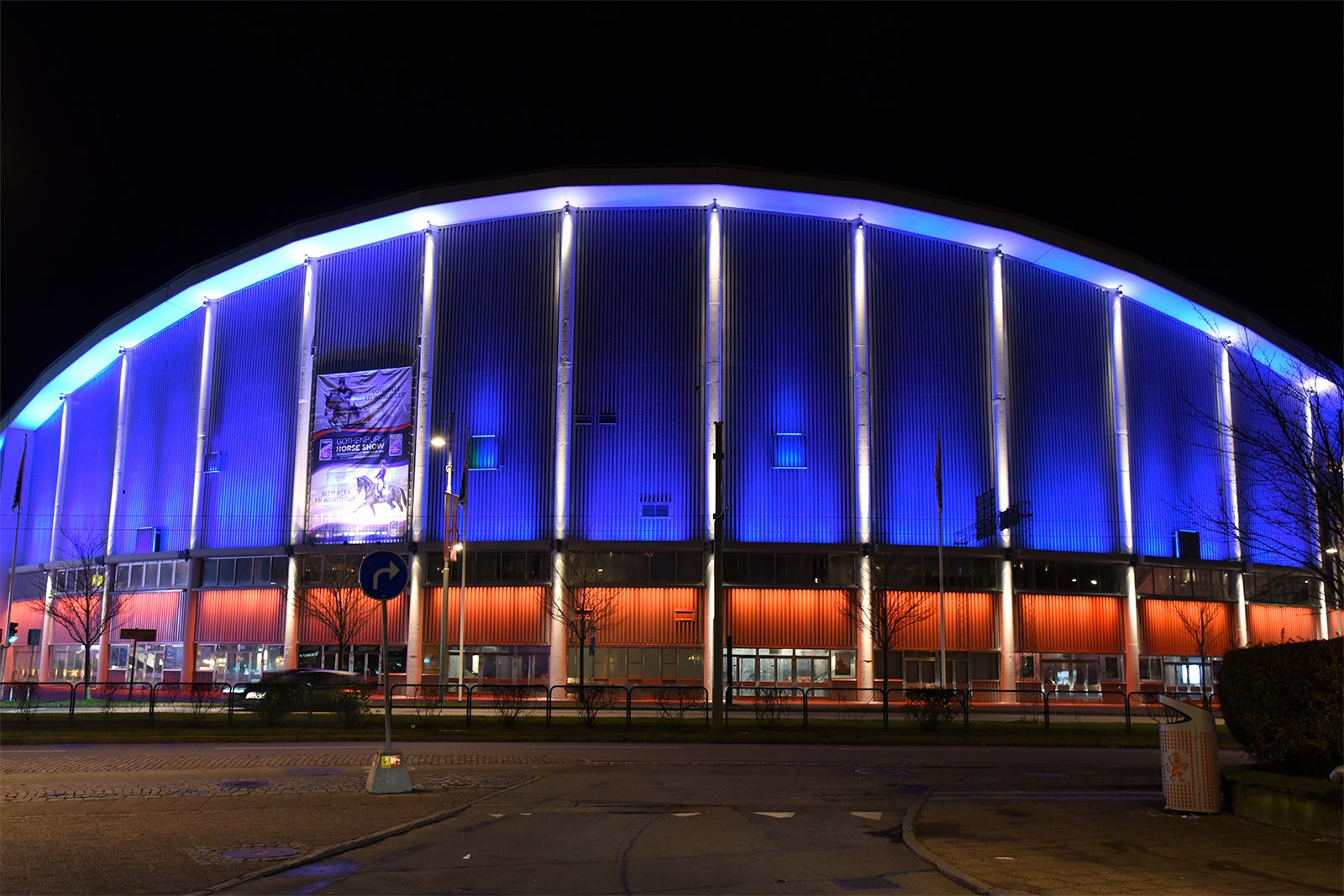 The list of world stars who have performed or competed at Scandinavium is a long one, and this is also the place to go if you want to cheer on the city's beloved hockey team, the Frölunda Indians. The indoor arena boasts a central location in Gothenburg at the heart of the city's events district, and it is just a few minutes away from Central Station by tram.
Besides sporting events and concerts, you can also buy tickets for stand-up comedians, entertaining family events and interesting fairs. A visit to Gothenburg's very own Colosseum is never short of magical moments.
Location: Valhallagatan 1, 412 51 Gothenburg, Sweden
Phone: +46 31 368 45 00
photo by Mattias Blomgren (CC BY-SA 4.0) modified
3
Steampunk Bar
Sample an array of smoky and sparkling drinks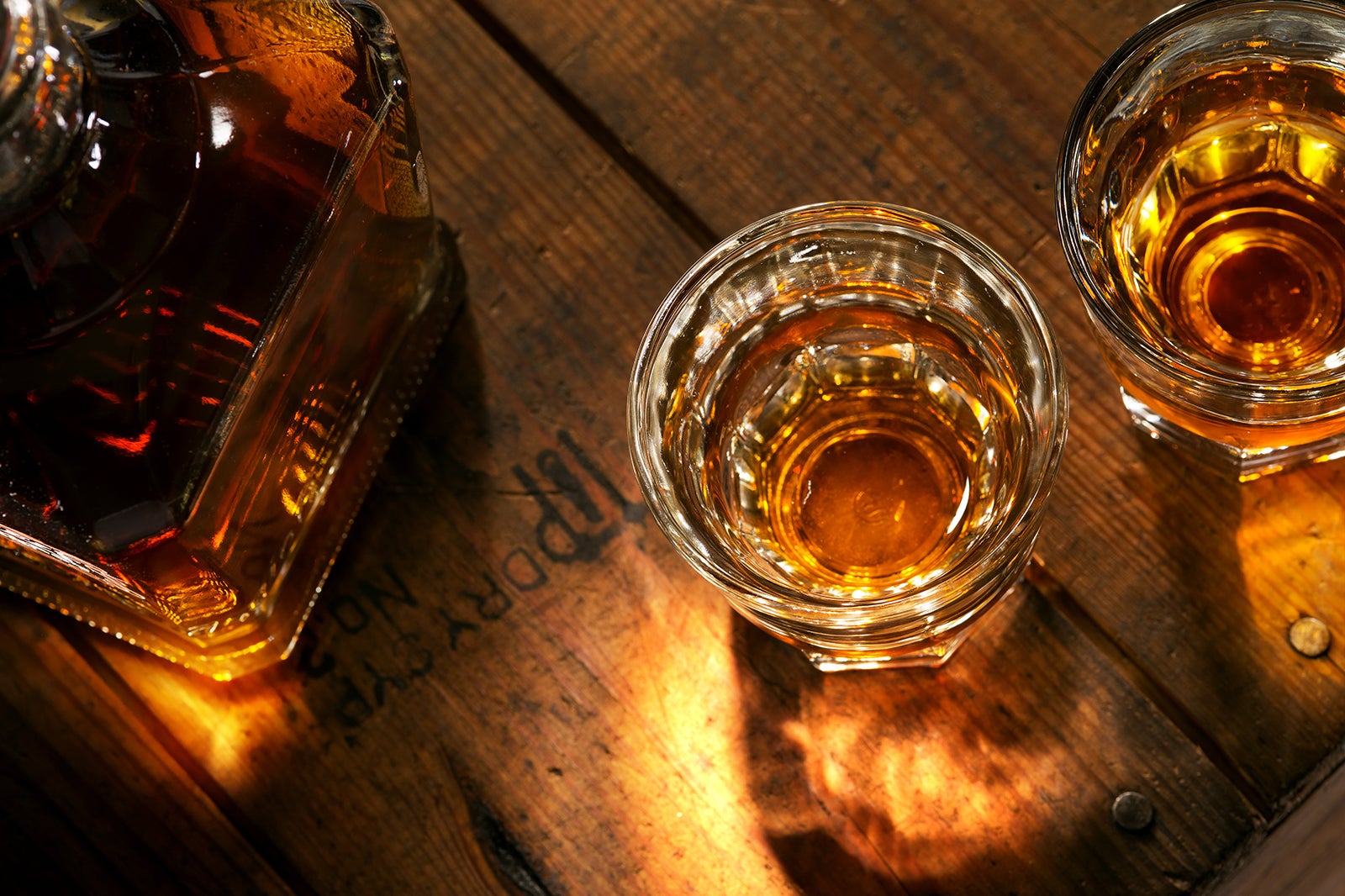 Steampunk Bar is Scandinavia's first pub and restaurant with a steampunk theme where you can try interesting and innovative drinks with names as alluring as their ingredients. Steampunk Bar is located just under a mile south west of Central Station within 15 minutes walking distance, or you can arrive by tram or bus. You'll find both hot and cold drinks on the menu as well as gins from all four corners of the world.
Steampunk Bar is an absolute must for anyone who wants to experience the charms of this unique subculture inspired by 19th century Victorian industrialism. The pub also runs a happy hour on weekdays.
Location: Kungsgatan 7A, 411 19 Gothenburg, Sweden
Open: Monday–Friday 4 pm to 11 pm, Saturday 2 pm to 11 pm, Sunday 4 pm to 11 pm
Phone: +46 31 774 20 55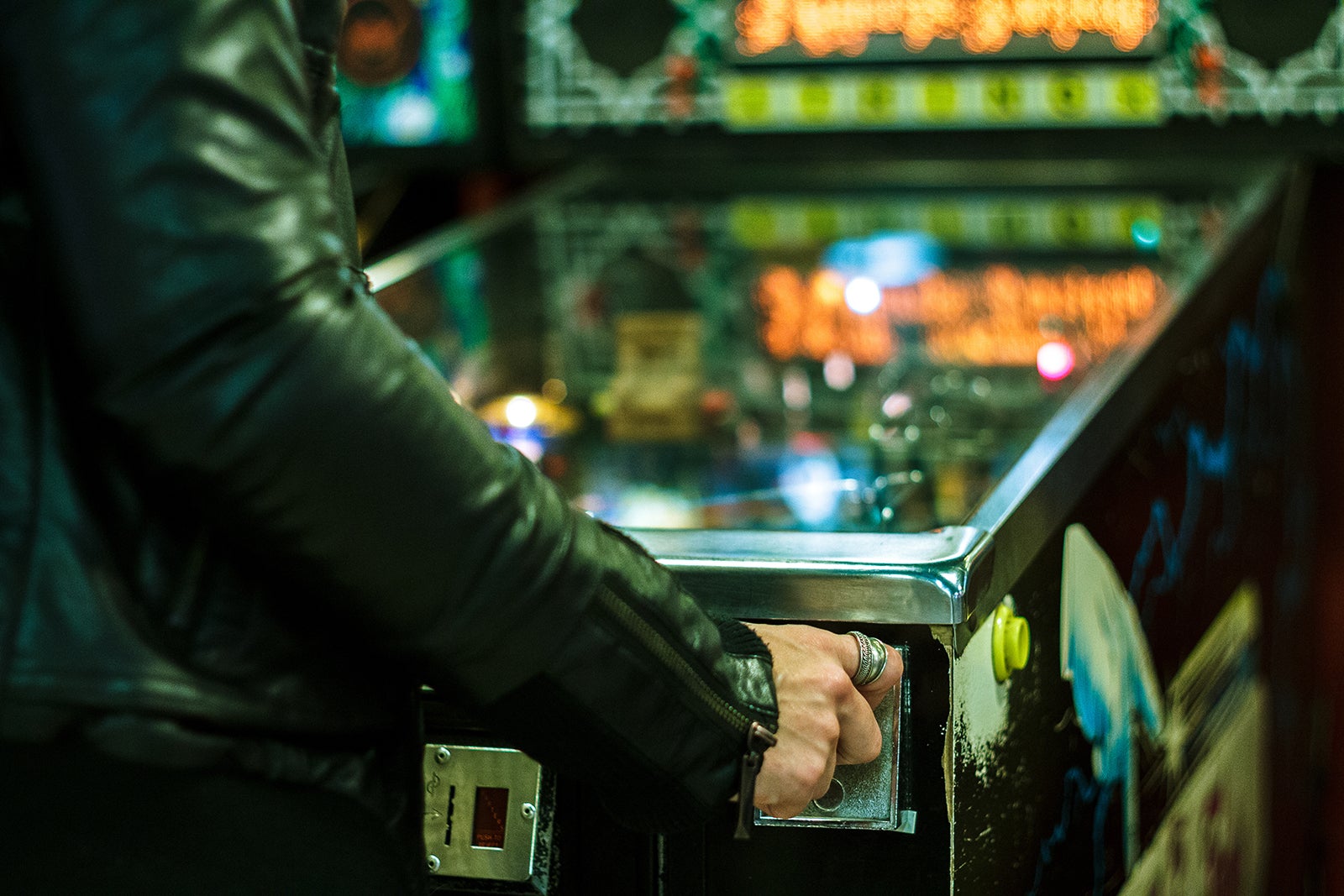 The Amusement Arcade at Liseberg is a great place to go with family or friends for the ultimate game night. It's located at the Liseberg Amusement Park, which you can reach by taking the tram to Liseberg Station and going in through the south entrance. Inside, you'll find three floors of pinball machines, air hockey tables, racing games, dance machines, motorbikes and classic arcade games. The venue even takes bookings for children's birthday parties or corporate events.
The arcade also arranges activities on the school holidays and it's open all year round – even when the rest of the amusement park is closed.
Read more
Location: Liseberg, 412 63 Gothenburg, Sweden
Phone: +46 31 40 01 00
5
Ullevi
Enjoy a magical evening at Scandinavia's largest events arena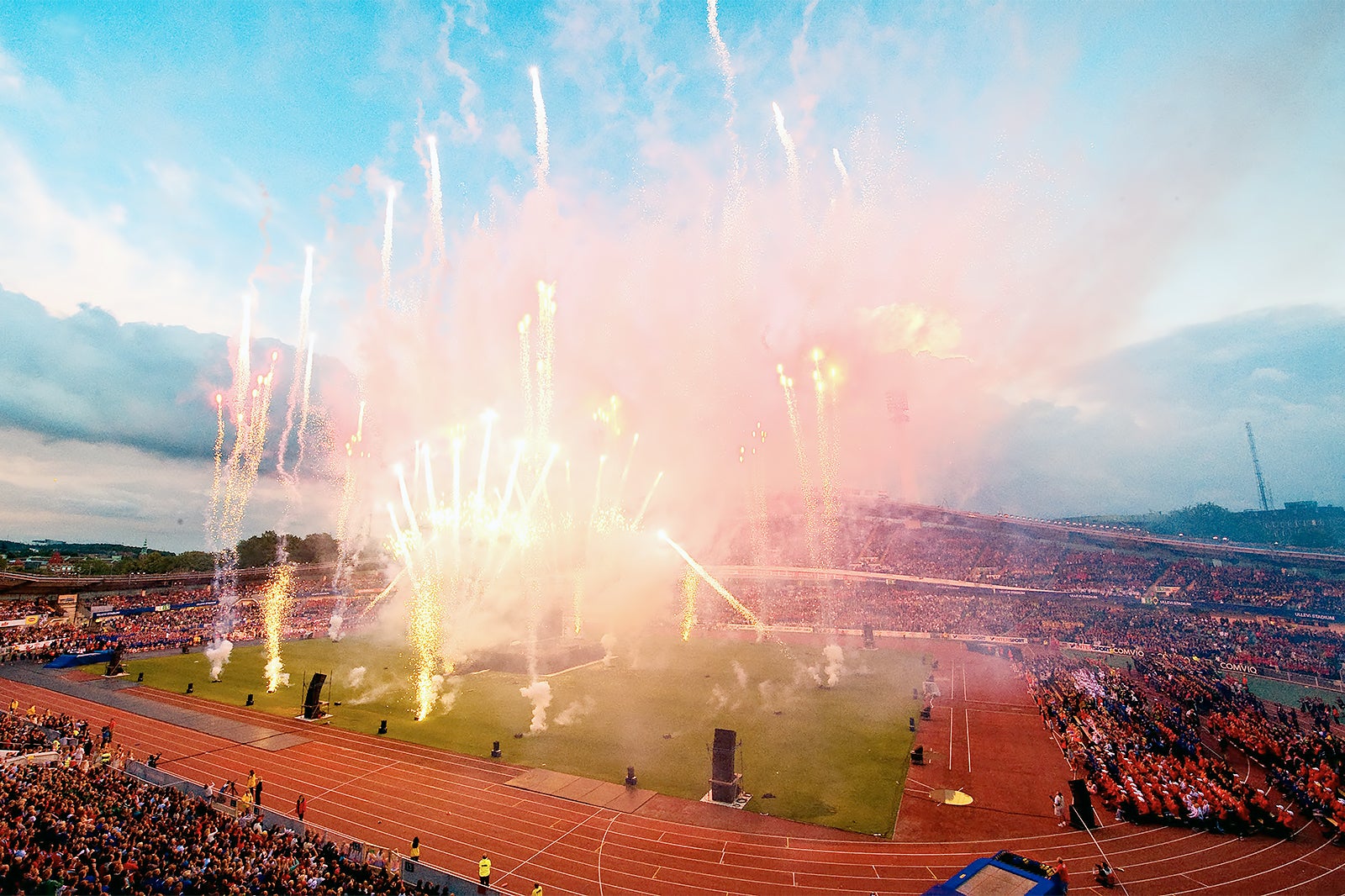 The Ullevi multi-purpose arena is a great place not only to watch elite athletes try and smash their personal bests, but to experience the world's biggest stars live on stage. Ullevi is located in the Heden district, which is just over half a mile or a fifteen minutes' walk away from Central Station.
Come down and cheer on your favourite athletes, listen to rousing lyrics sung by renowned Swedish artists or headbang to classic, international rock bands. Each year Ullevi hosts the Summerburst Festival – an event known for its colourful firework displays, energy and hype. Information about upcoming events can be found on the website.
Location: Ullevigatan, 411 40 Gothenburg, Sweden
Phone: +46 31 368 45 00
photo by Gothia Cup (CC BY-SA 3.0) modified
6
Star Bowling
Bowl with all the family or challenge your friends to a range of games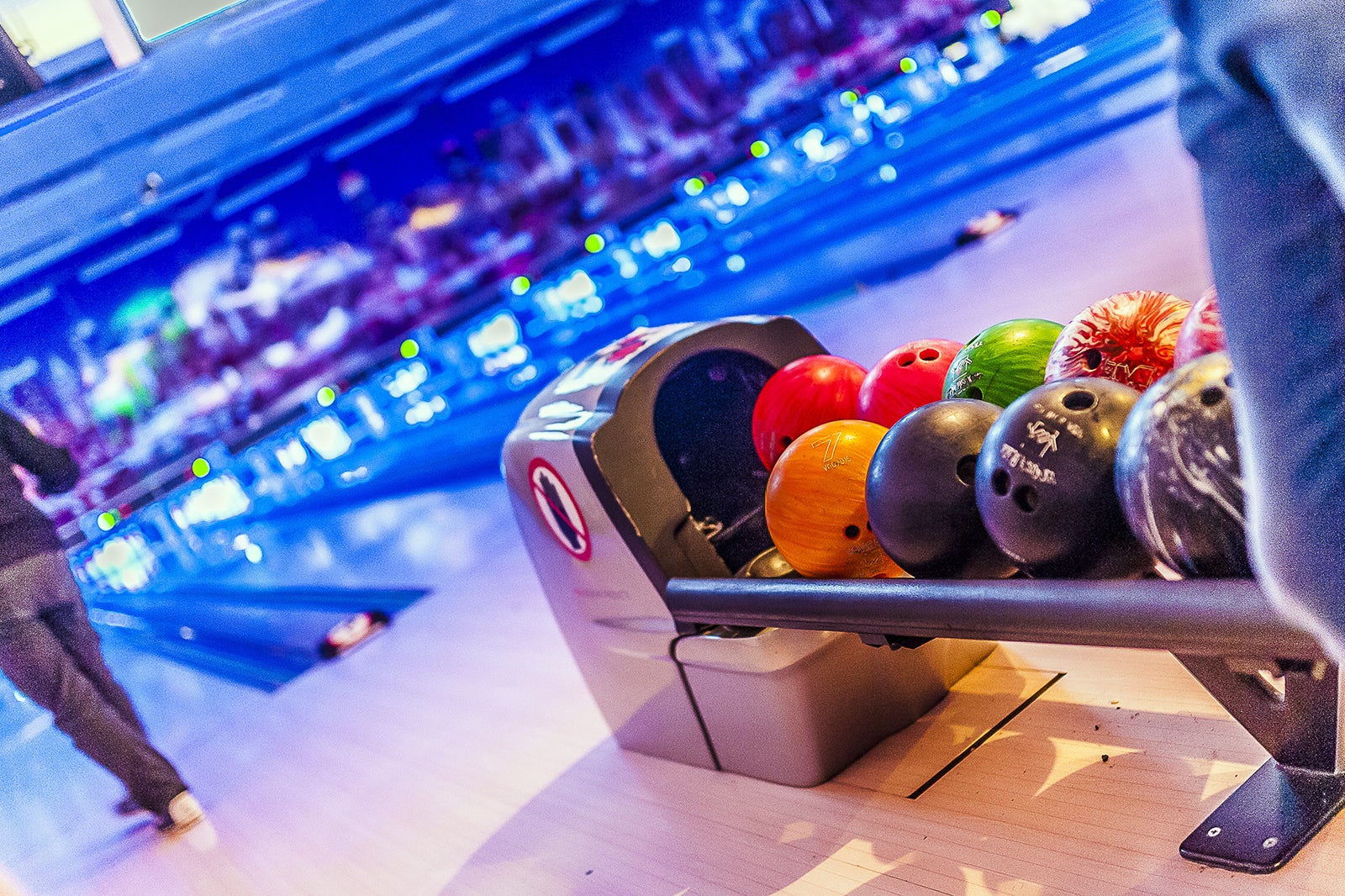 Star Bowling offers a wide range of exciting activities and makes for a great place to spend a whole evening. The venue enjoys a central location in Gothenburg and can be reached on foot from Central Station in just a few minutes.
Try your hand at something you've never done before like boules, shuffleboard or air hockey. Step into a virtual world, take on the baddest bandits in the Wild West or challenge your mates to a pentathlon of games. If you have booked an activity then be sure to arrive around 20 minutes before it is due to begin.
Location: Odinsgatan 8, 411 03 Gothenburg, Sweden
Open: Monday–Thursday 11 am to 10 pm, Friday 11 am to 1 am, Saturday 12:30 pm to 1 am
Phone: +46 31 15 52 50
7
Casino Cosmopol
Try your luck or cut loose until late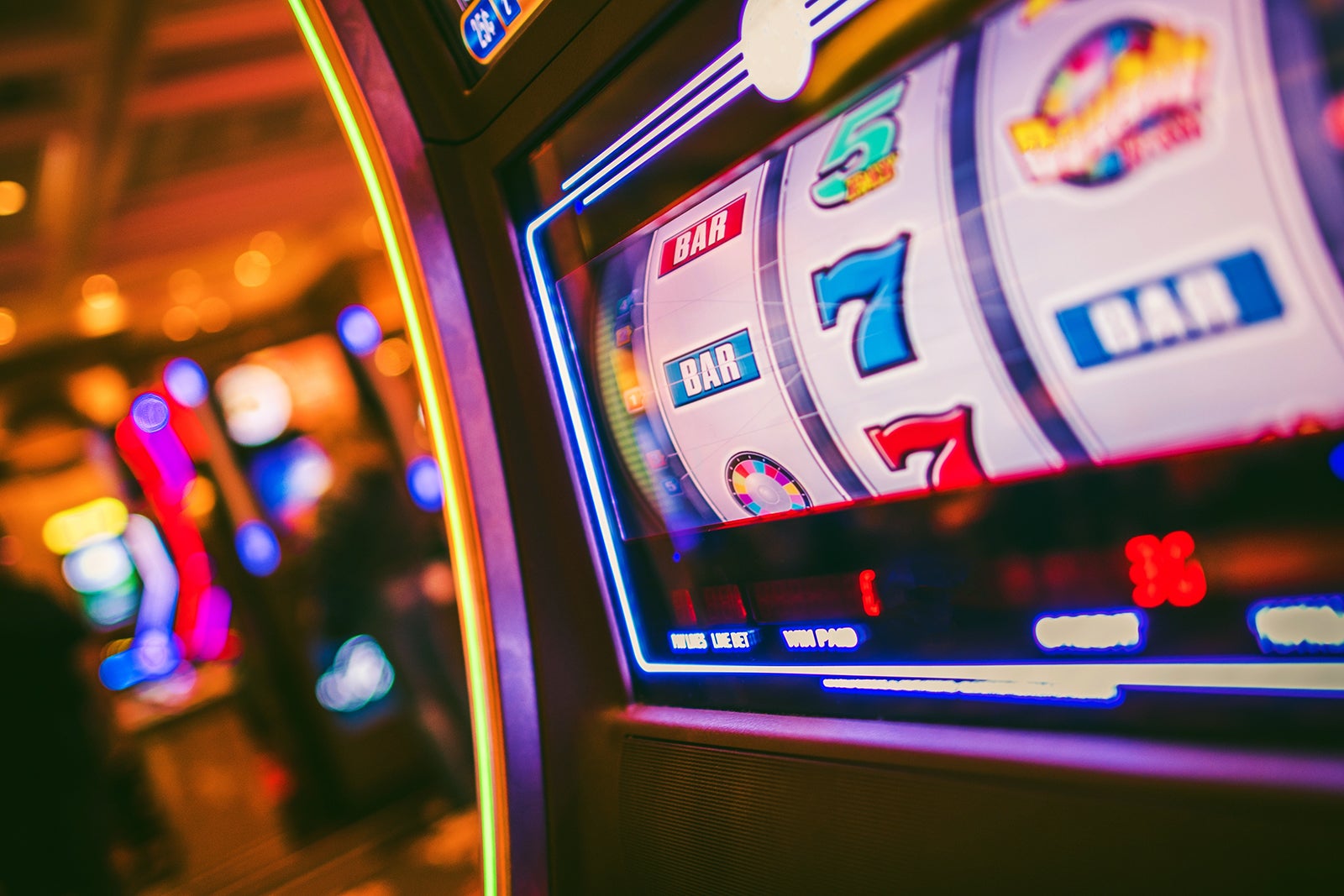 Casino Cosmopol has it all, from slot machines and poker tables through to a booming dance floor. The casino is located in the distinguished Custom House Building (Tullhuset), right by the water and just over half a mile from Central Station.
Take your seat at the table and enjoy a game of Black Jack, Baccarat, Texas Hold'Em, Roulette, or try your hand at a game of dice or the slot machines. You can also dance some salsa, listen to Gothenburg's hottest DJs or take in a variety show featuring local artists. If you're travelling in a group of friends, keep in mind that the casino operates an age limit of 20.
Location: Packhusplatsen 7, 411 13 Gothenburg, Sweden
Open: Daily from 4 pm to 2 am
Phone: +46 20 219 219
8
Park Lane
Dance the night away to everything from rock to disco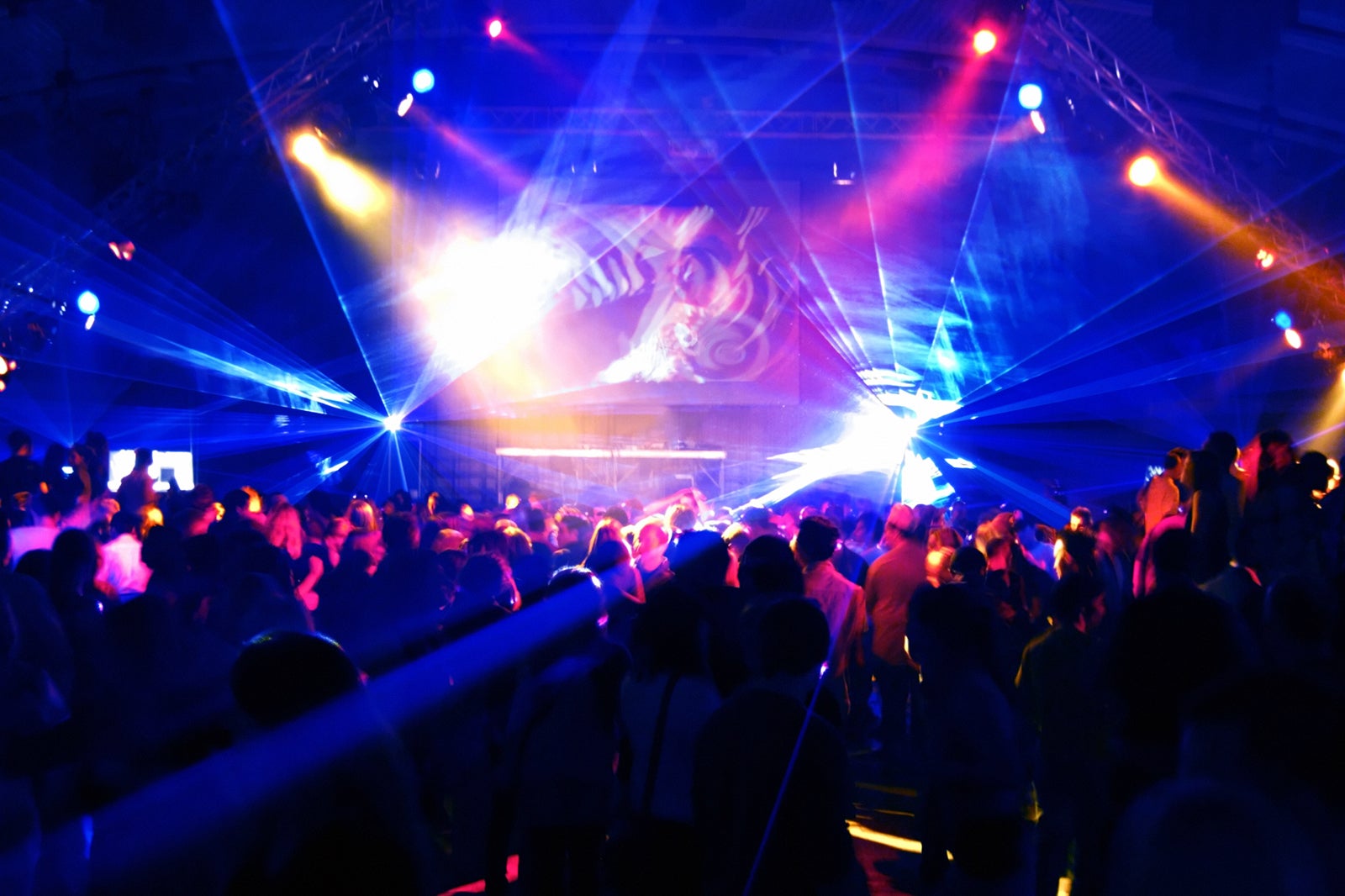 Robbie Williams, Mick Jagger and Robyn are just some of the world-famous artists who have performed at or visited the international night club, Park Lane. Park Lane is located on Avenyn boulevard, about a mile away from Central Station and close to the Berzeliigatan Stop. It's a great place to lose yourself in some smashing beats masterfully mixed by talented DJs.
The venue is known for attracting a mixed crowd, from newly hatched night owls through to seasoned clubbers. The age limit can vary so check the website to find out what applies on the night you want to go.
Location: Kungsportsavenyen 38, 411 36 Gothenburg, Sweden
Open: Friday–Saturday, 11 pm to 5 am, Sunday 11 pm to 3 am
Phone: +46 31 206 508
9
Sample local beer at a tap room
Discover all manner of beers at the city's breweries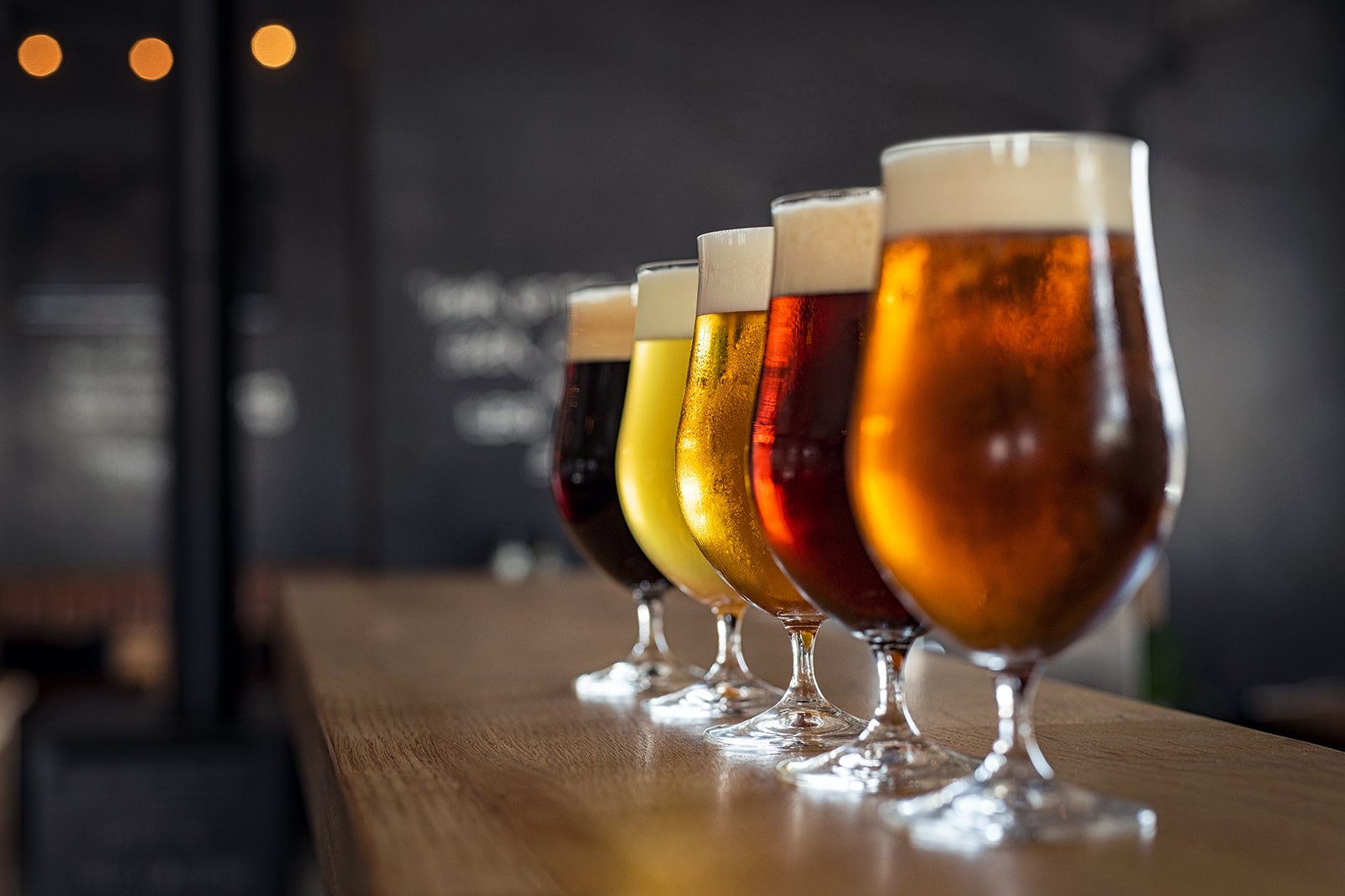 Locals in Gothenburg have been brewing beer ever since the city was first founded, so it's no surprise that there are plenty of different tap rooms to choose between. For example, you can visit Spike Brewery in the old town, Beerbibliotek in the district of Sandarna, Vega Brewery in Frihamnen or Två Feta Grisar on the island of Hisingen which, if you ask the brewers themselves, all offer some mighty fine beers to sample.
Enjoy brews fresh from the barrel, sour beers, Pilsners or high-percentage stouts. Hop between breweries with your fellow beer nerds and debate what makes the perfect pint – hoppy, fruity, crunchy, crispy, fresh or floral?
10
Forest Fuel
Check out a light installation about the forest and heating
Families
Photo
Budget
Unusual
Visit the Forest Fuel light installation after nightfall and marvel at its visualisation of the energy process. Forest Fuel is projected onto the facade of the Sävenäsverket biomass plant in the district of Kviberg, which is located half an hour away from Central Station by bus or tram.
The animated projection transforms the facade into a shimmering spruce forest in varying shades of green while a film guides you through the cycle of renewable energy. Be sure not to come down too early – the light installation can only be seen when it's dark.
Location: von Utfallsgatan 14, 415 05 Gothenburg, Sweden
Back to top