10 Things to Do in Calgary on a Small Budget
Holidays in Calgary Don't Have to Be Expensive
Ranked among the most liveable cities in the world, Calgary is famous for its high quality of life. It wasn't easy to shorten the list of things to do here on a small budget to just 10. The city centre combines modern and historical buildings that you can discover for free through self-guided walking tours. Affordable restaurants and food trucks can easily be found throughout the city and visiting attractions such as the Glenbow Museum, Crossroads Market and the Inglewood Bird Sanctuary won't break the bank either.
Calgary's efficient public transportation system also allows you to conveniently get around at affordable rates. Join us for a virtual tour that will reveal why holidays in Calgary don't have to be a strain on your bank balance.
1
Get around on public transport
Use the affordable and reliable transit system in Calgary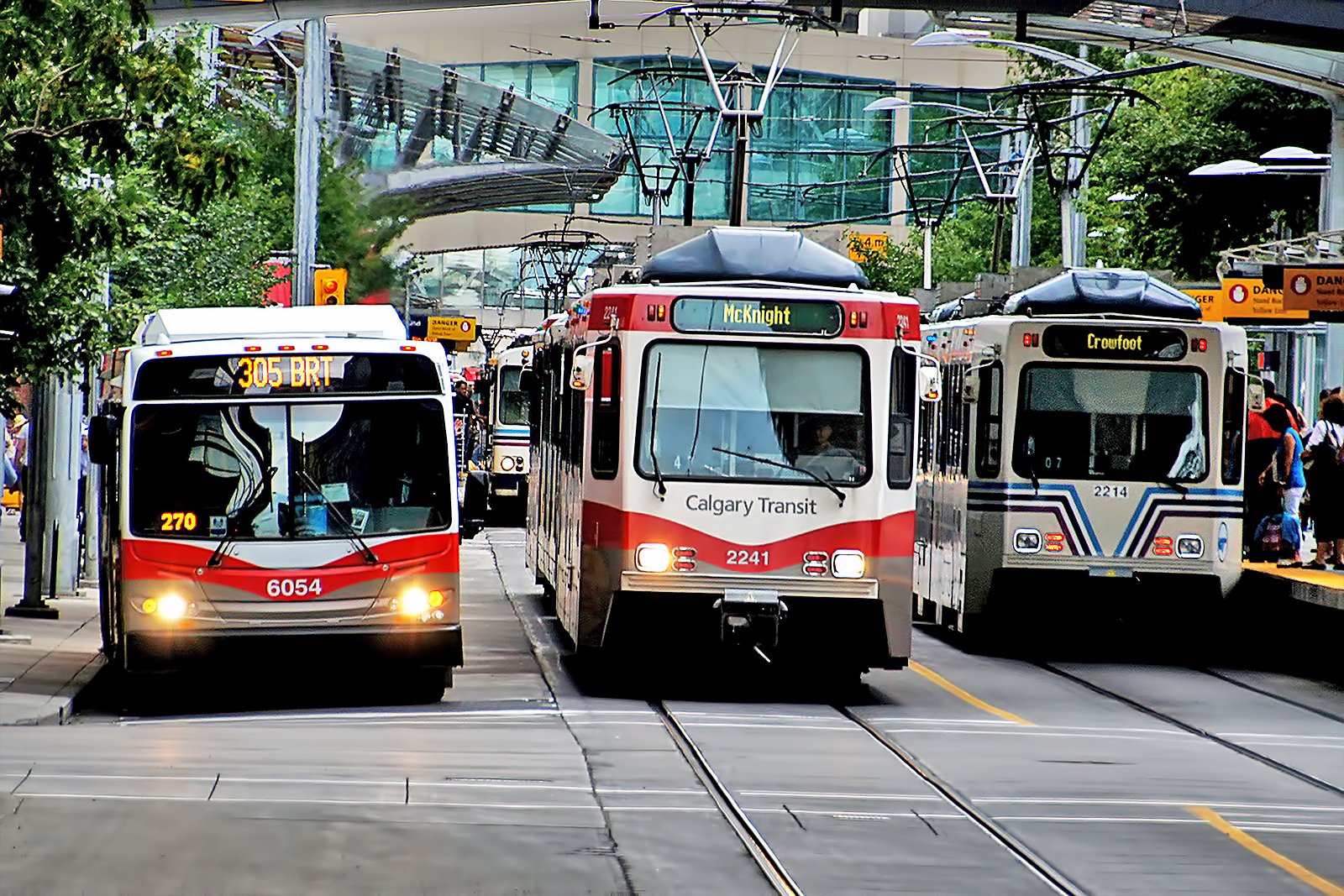 It may sound obvious, but the most economical way to get around Calgary is by public transport. Calgary Transit operates over 150 bus lines and over 50 km of CTrain (light rail) tracks that cover the entire city. The price of a single fare is C$3.30, while a 1-Day Pass costs C$10.50. Tickets and passes can be purchased directly on the bus, at CTrain stations, and online. You can also download the Calgary Transit App to conveniently plan your trips from A to B.
2
Heritage Walking Tours
Explore the quaintest neighbourhoods in Calgary
Couples
Budget
History
Photo
Adventure
Self-guided walking tours are one of the best ways to explore the most interesting districts of Calgary without spending a penny. Just download the free Heritage Walking Tours PDF brochures with maps from the official City of Calgary's website, put on a pair of comfortable walking shoes, and get going. These brochures will provide you with reams of historical information on the neighbourhoods you will be walking through.
3
Kensington Village
Wander around a quaint urban village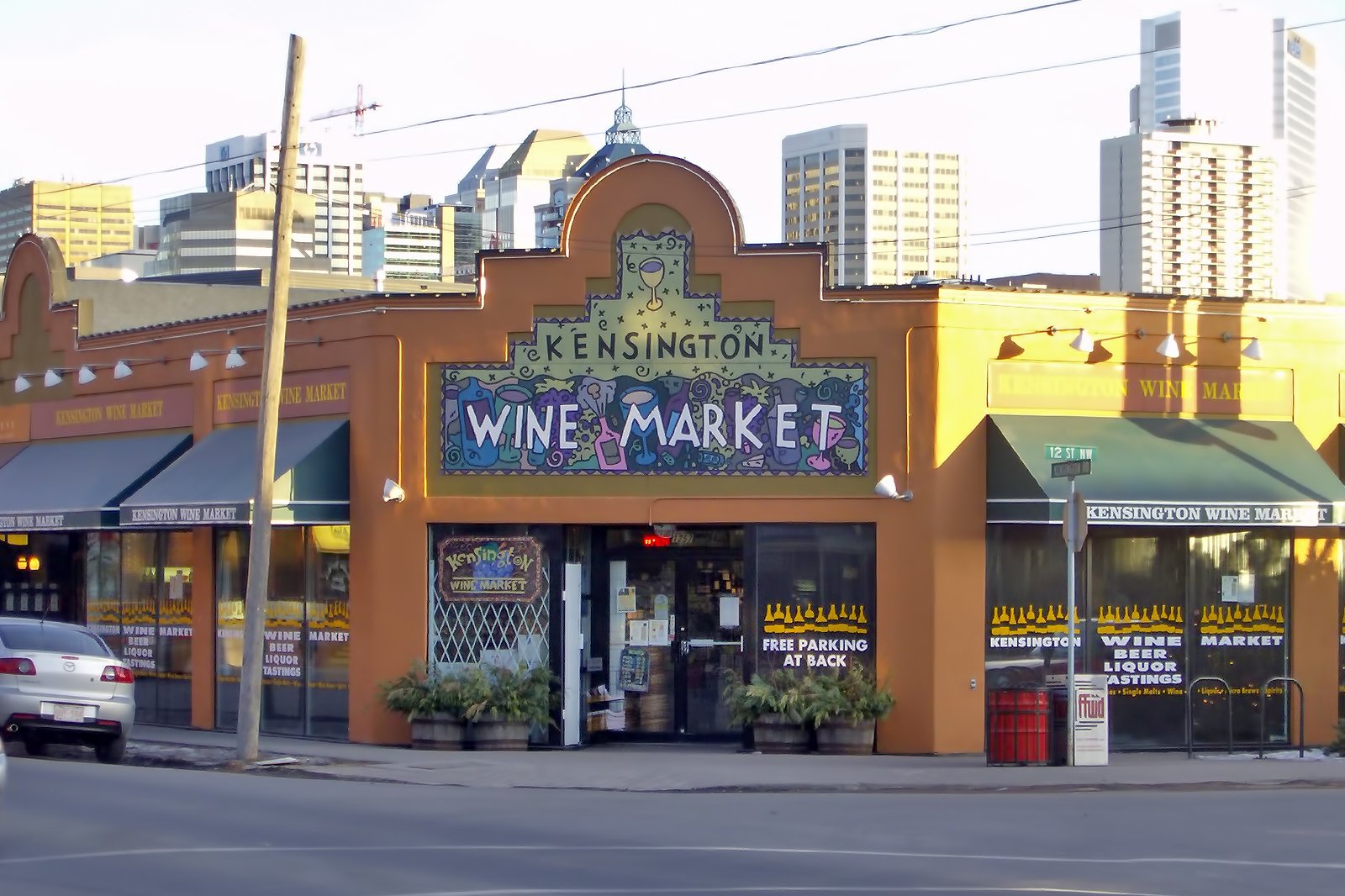 Couples
Shoppers
Budget
Photo
Though Kensington is not officially a village, the strong communal atmosphere of this district gives it the feel of an urban village within the city. Located northwest of Downtown Calgary, it's home to a lively scene of small shops and restaurants. Featuring many pedestrian streets, it blends genuine Canadian architecture and bohemian chic vibe with its unpretentious character. Not all venues here are budget, but many of them are very affordable.
Location: Kensington Rd NW, Calgary, AB, Canada
photo by Thivierr (CC BY-SA 3.0) modified
4
Glenbow Museum
Discover Western Canadian art and culture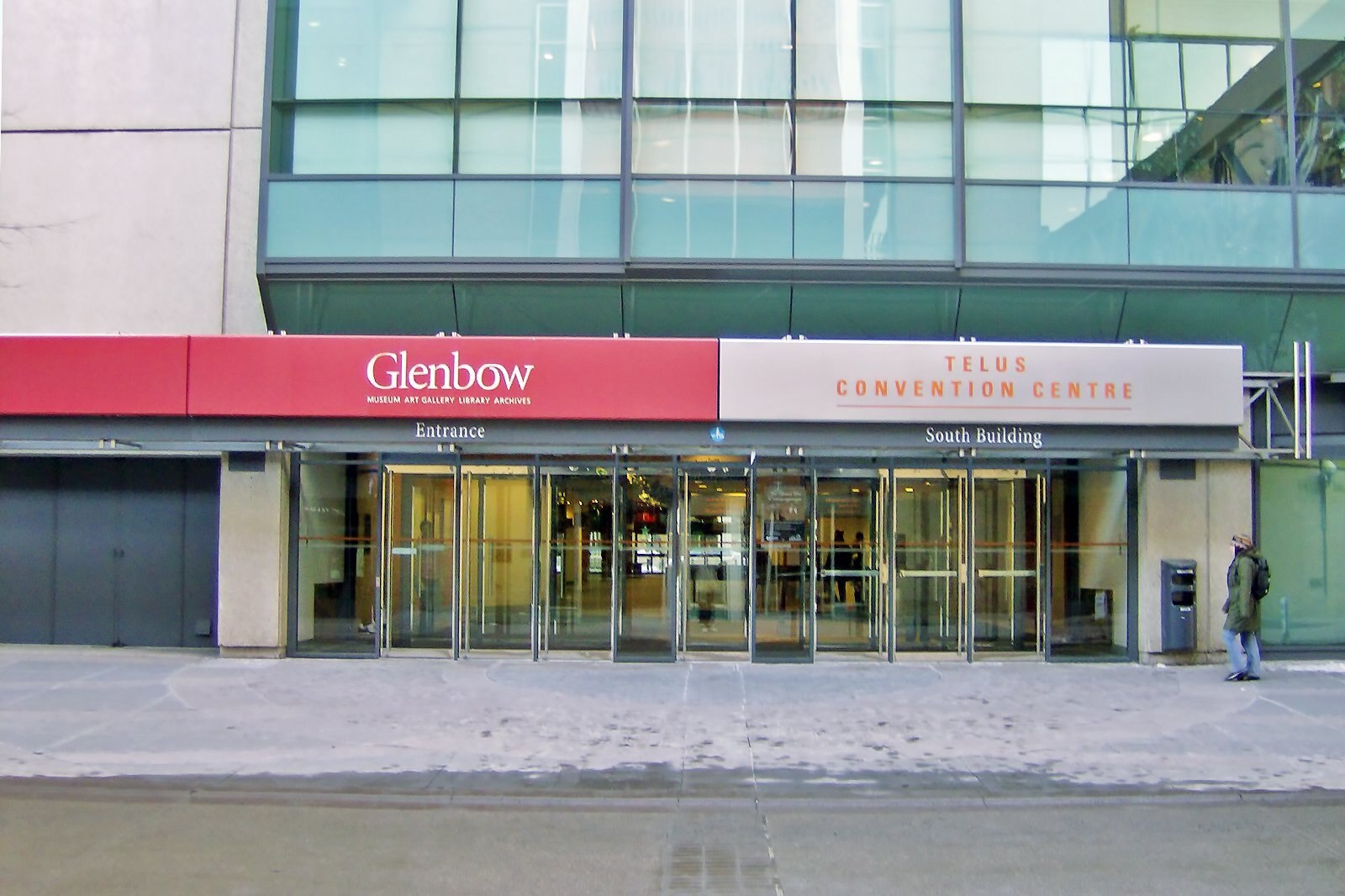 Located diagonally opposite Calgary Tower, the Glenbow Museum sits right in the heart of Calgary. It's an art museum mainly dedicated to Canadian artists from the 19th century to the present. You'll find over 30,000 works here comprising First Nations art, North American illustration, and landscape painting amongst others. The museum showcases a captivating representation of Western Canadian art and culture, including artefacts that reveal the evolution of Calgary since its establishment. Admission is free on the 1st Thursday of every month from 5 pm to 9 pm.
Location: 130 9 Ave SE, Calgary, AB T2G 0P3, Canada
Open: Tuesday–Saturday from 9 am to 5 pm, Sunday from 12 pm to 5 pm (closed on Mondays)
Phone: +1 403-268-4100
photo by Thivierr (CC BY-SA 3.0) modified
5
Sikome Lake
Spend a day on the beach, 1,000 km from the seacoast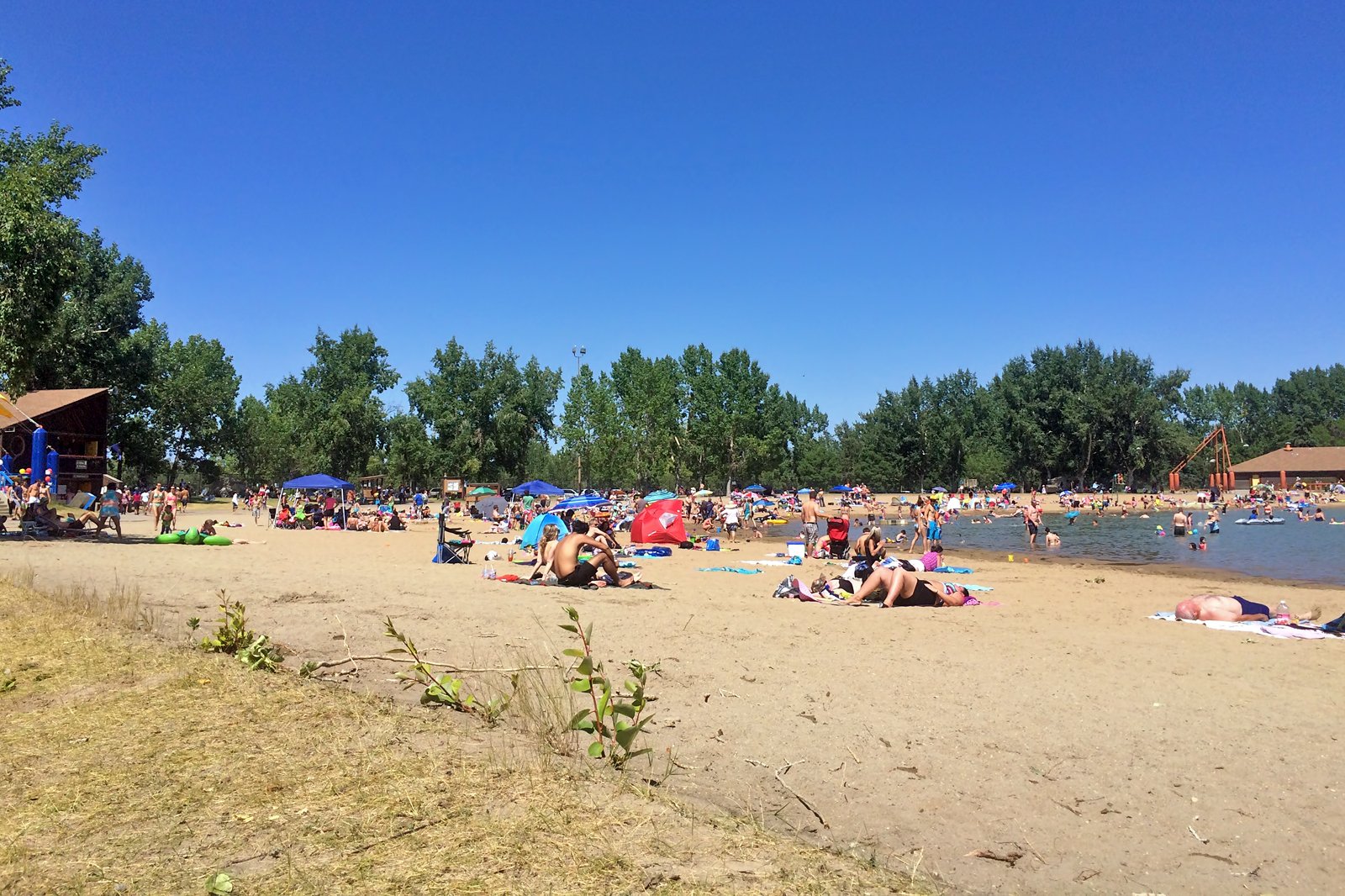 Officially known as Sikome Aquatic Facility, Sikome Lake is a prime destination for beach lovers in Calgary. Part of the Fish Creek Provincial Park, this 4-hectare man-made body of water is surrounded by a large sandy beach. The beach is a pleasant place for a relaxing day of sun-tanning and swimming 1,000 km away from the nearest coast. The access to the lake costs only C$5 and the facilities on site include changing rooms, toilets, food carts, and vending machines.
Location: Calgary, AB T2X 2Z3, Canada
Open: Mid-June–early-September: daily from 10 am to 7 pm
Phone: +1 866-427-3582
photo by Calerusnak (CC BY-SA 3.0) modified
6
Crossroads Market
Browse though a lively, eclectic market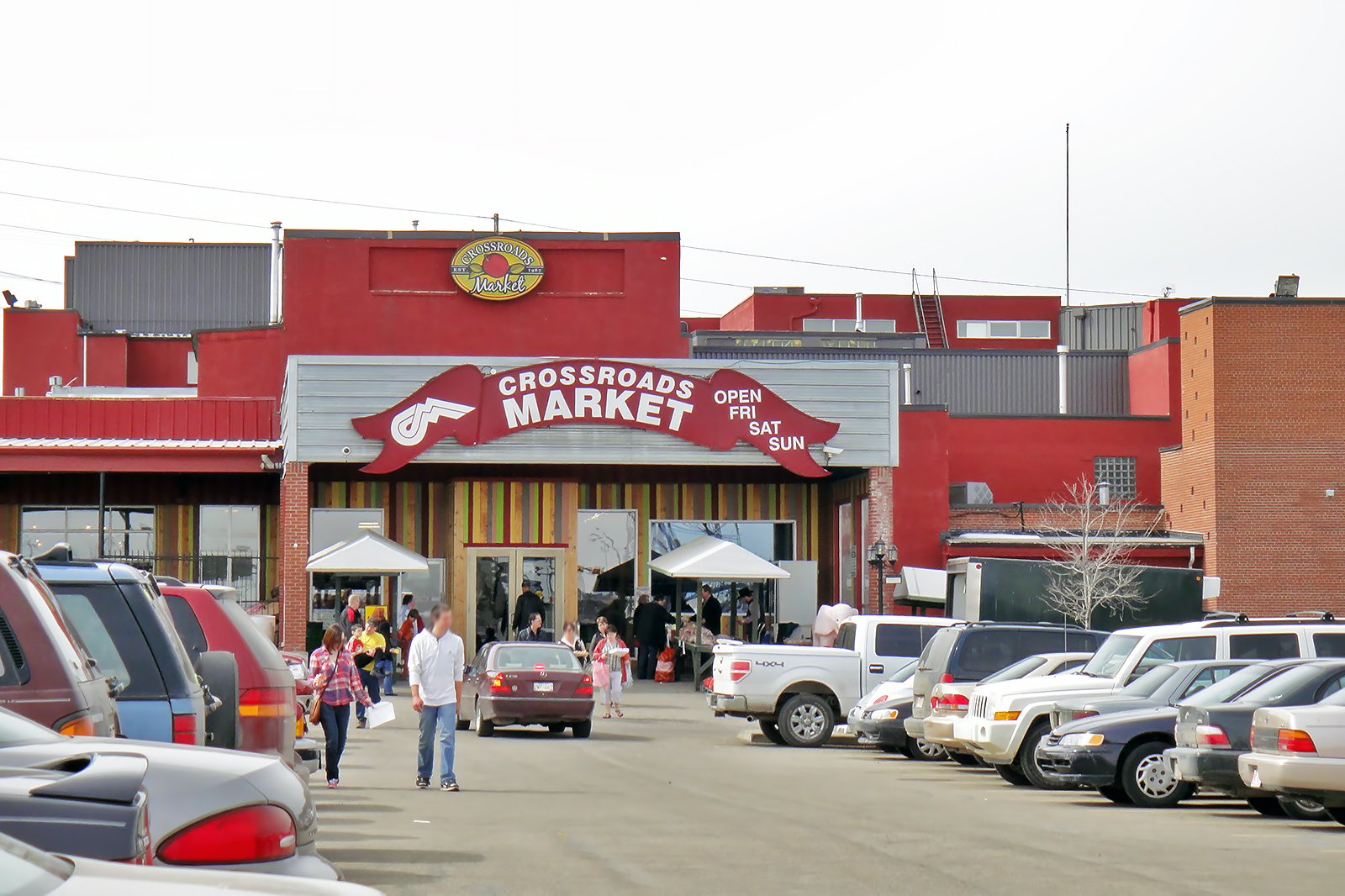 Combining farmers' and antique markets with a food court for over 30 years, the aptly named Crossroads Market gives an insider's view on Western Canadian daily life. From fresh seasonal fruits and vegetables and juicy homemade burgers to vintage toys, you'll find a great range of products at this lively and eclectic market 3 km southeast of Downtown Calgary. The food court is especially attractive as it features an excellent choice of local and ethnic cuisine at affordable rates.
Location: 1235 26 Ave SE, Calgary, AB T2G 1R7, Canada
Open: Friday, Saturday and Sunday from 9 am to 5 pm
Phone: +1 403-291-5208
photo by Calgary Reviews (CC BY 2.0) modified
7
Inglewood Bird Sanctuary
Take a break in a pristine wildlife reserve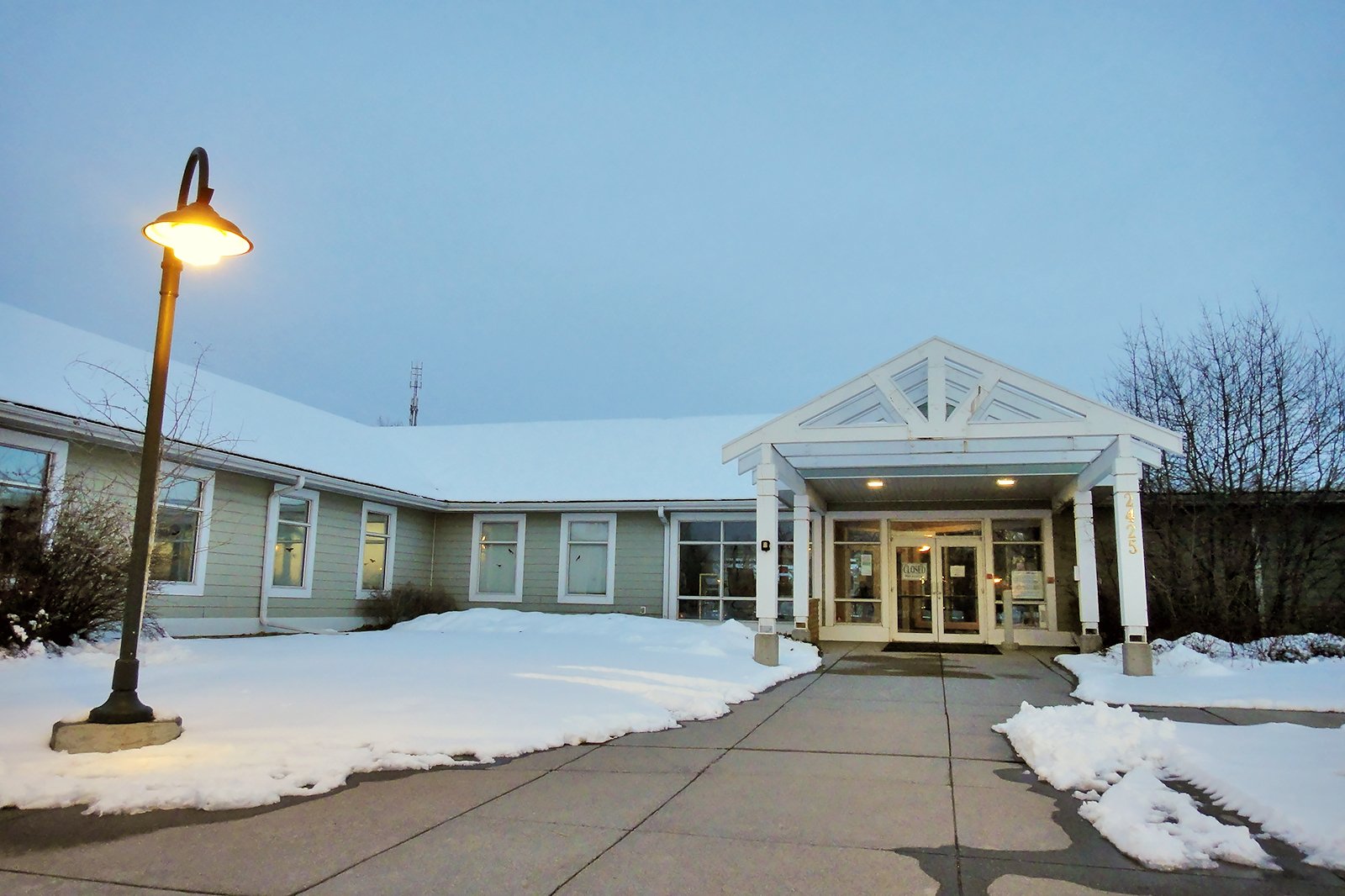 Couples
Families
Budget
Photo
Even if you're not a birder, the Inglewood Bird Sanctuary is a fantastic natural area to take a breath of fresh air and it lies just 5km southeast of the city centre. Covering 36 hectares, this wildlife reserve is home to over 250 species of birds and to many mammals, amphibians, and reptiles. Take a walk through grassland, wooden areas, and along the Bow River on trails that crisscross the park, to spot animals in their natural environment. The park is accessible daily from dawn 'til dusk all year round. Only the park headquarters has office hours – see below.
Location: 2425 9 Ave SE, Calgary, AB T2G 4T4, Canada
Open: October–April: Tuesday–Friday from 10 am to 4 pm, Saturday from 12 pm to 4 pm (closed on Sundays and Mondays). May–September: daily from 10 am to 4 pm.
Phone: +1 403-268-2489
photo by Calgary Reviews (CC BY 2.0) modified
8
Stephen Avenue Walk
Dine and shop in a National Historic Site of Canada
Stephen Avenue Walk, located in the heart of Calgary, is a pedestrian mall from 6am to 6pm only. Outside these hours it is open to vehicular traffic. Declared a National Historic Site of Canada for the many 19th century buildings it's home to, Stephen Avenue Walk is one of the main dining and shopping hubs in the city. From boutique shops selling urban cowboy clothing and accessories to the higher end retail outlets, you'll find them here. Likewise, for the hungry, the choice here ranges from fine-dining restaurants to inexpensive diners. Stephen Avenue Walk hosts an eclectic choice of venues and is a great spot for people-watching too.
Location: 340 8 Ave SW, Calgary, AB T2P 1C1, Canada
Open: 24/7
9
Nose Hill Park
Go hiking and get stunning views of Calgary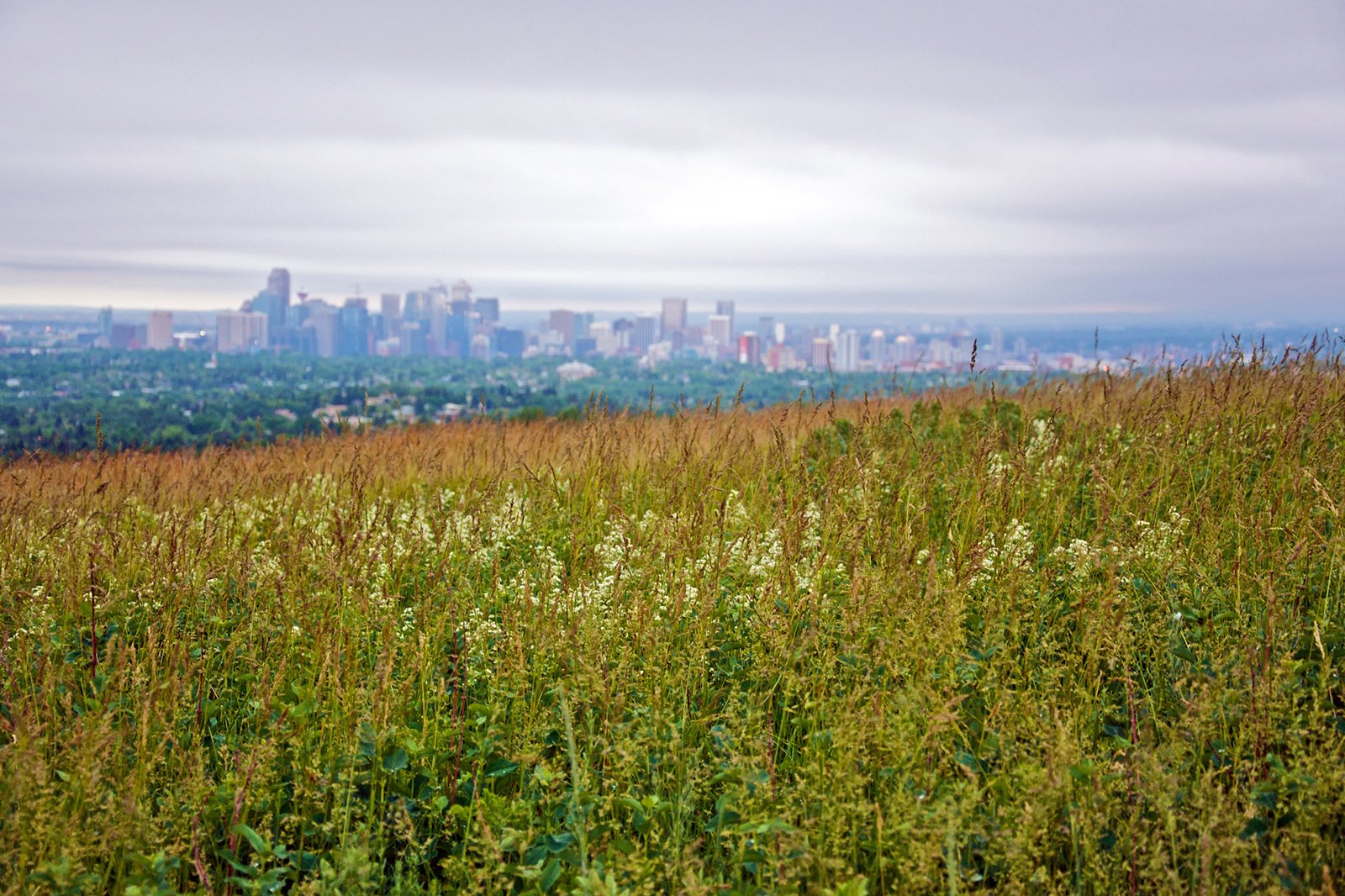 One of the largest natural parks in Calgary, Nose Hill Park covers 11 sq km a short ride northwest of the city centre. Besides the pristine nature, many wildlife species and archaeological sites can be found here. Nose Hill Park is is also well known for being a great place to catch the sunset in Calgary. The top of the hill offers unobstructed views of the city and, in winter, you might even catch a glimpse of the northern lights.
Location: 5620 14 St NW, Calgary, AB T3K 2P6, Canada
Open: Daily from 5 am to 11 pm
Phone: +1 403-268-2489
photo by naserke (CC BY-SA 2.0) modified
10
Dine in Calgary Chinatown
Wander in a quaint ethnic district of Calgary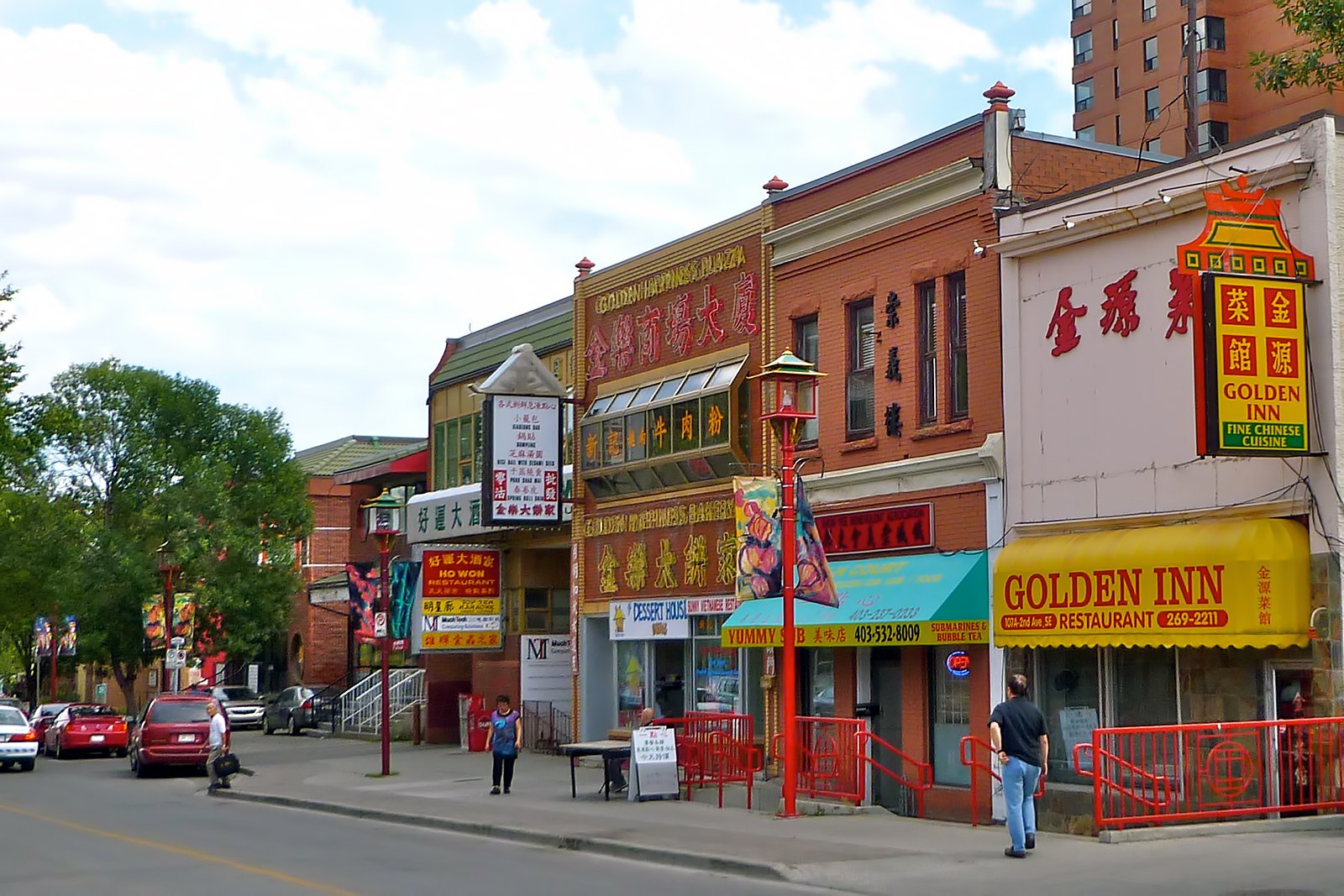 Stretching along the Bow River, a stroll to the northeast of the city centre, Calgary Chinatown is a compact district to hang out in while exploring local Chinese and Asian culture. The Chinese Cultural Centre itself is built in a similar architectural style to the Temple of Heaven in Beijing. A plethora of eateries, covering most price ranges, gives you the opportunity to sample a wide range of Asian specialities. There is also a small market here, where you can sample delicious street food while picnicking in the Sien Lok Park.
photo by Bill Longstaff (CC BY-SA 2.0) modified
Back to top