6 Best Pubs & Bars in Seoul
Seoul's Most Popular Bars and Pubs
The pub and bar scene in Seoul is alive and kicking, giving plenty of reasons for you to hit the streets of the Korean capital after dark if nightclubs aren't your thing. Seoul's nightlife scene is one of the best in Asia, and it's no wonder why.
The Sinchon area of the city continues to draw a fun-loving, university crowd, while upscale bars in downtown Seoul attract fashionistas with a bit more cash to splash. Of course, no list of a city's best nightlife can miss out on rooftop bars, where you can enjoy drinks with amazing views. Below is our selections of the best pubs and bars in Seoul.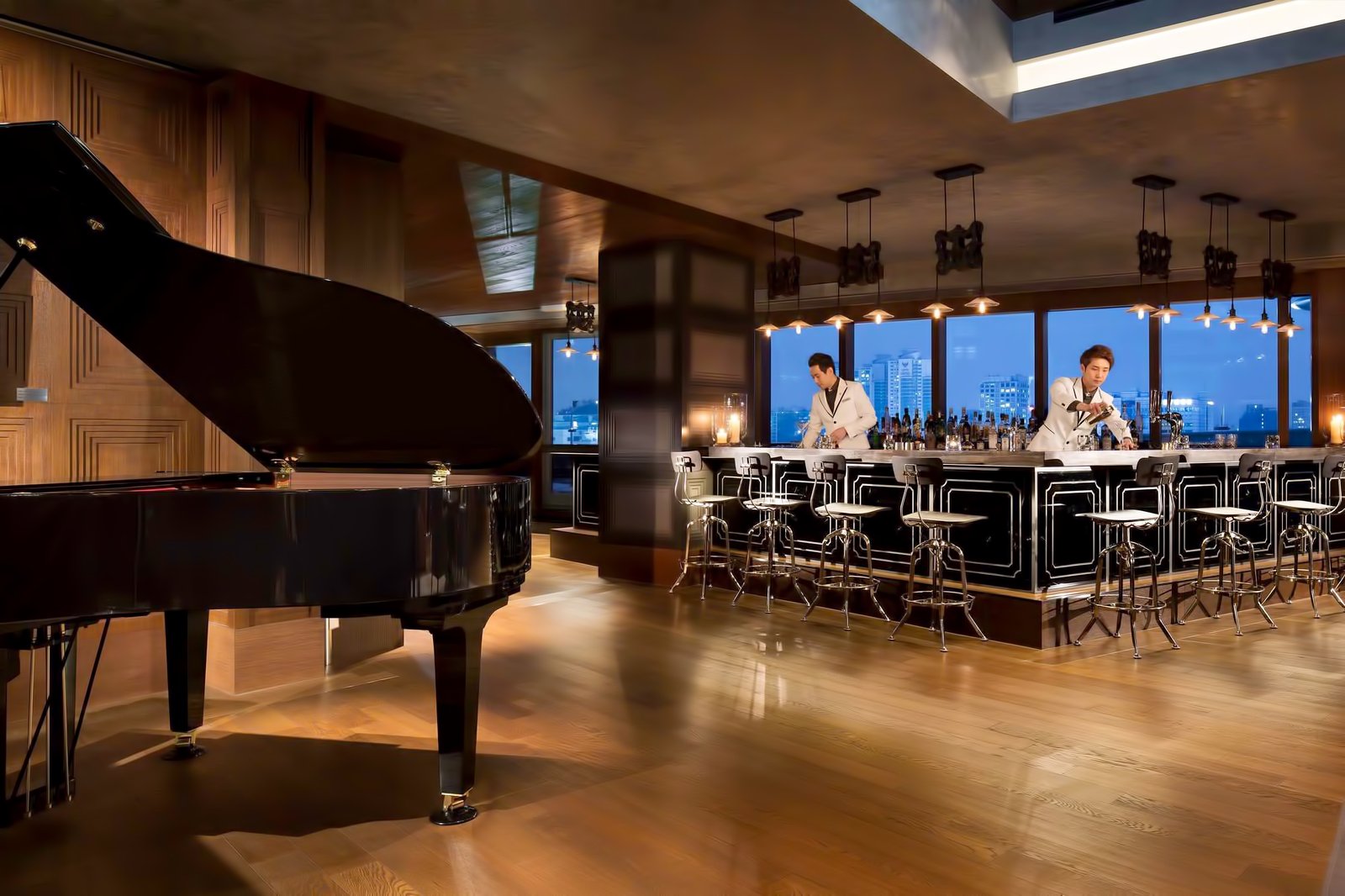 The exquisite Griffin Bar at JW Marriott Dongdaemun Square Seoul is one of the city's best spots to enjoy signature cocktails and fine wines. Set on the 11th floor, the bar has a rooftop terrace overlooking Heunginjimun (Great East) Gate, a 600 year-old heritage site built during the Joseon Dynasty.
A favourite among affluent travellers, local socialites and celebrities, Griffin Bar is a nice place to mix and mingle while enjoying classical piano performances.
Location: JW Marriott Dongdaemun Square Seoul, 279 Cheonggyecheon-ro, Jongno 5(o).6(yuk)ga-dong, Jongno-gu, Seoul, South Korea
Open: Monday–Saturday from 1pm to 5am (closed on Sundays)
Phone: +82-2-2276-3344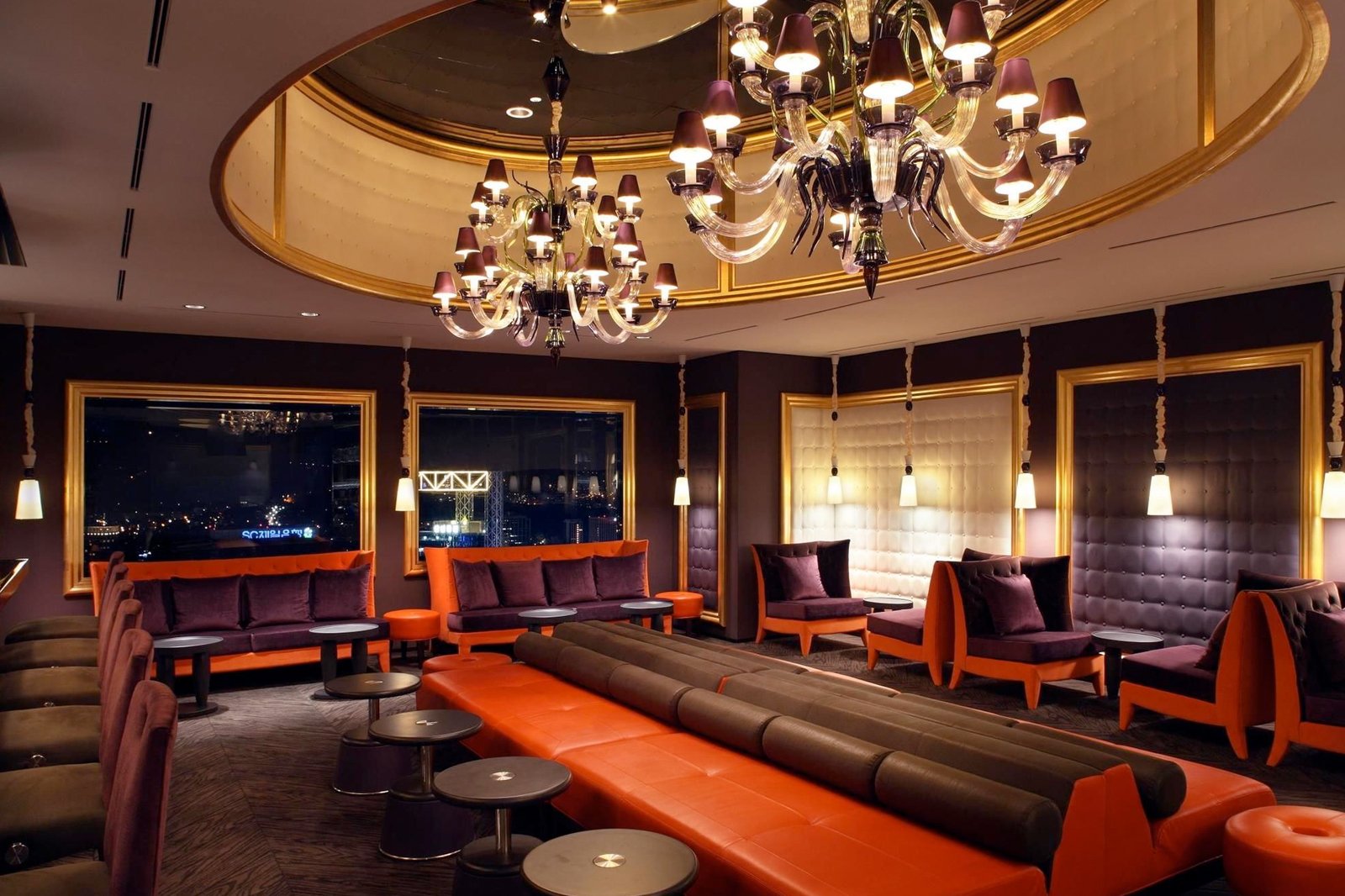 Pierre Bar serves around 28 types of vodkas, signature cocktails, and premium champagnes. This posh establishment is set on the 35th floor of Lotte Hotel Seoul – you can enjoy a great view of downtown Seoul and N Seoul Tower in Namsan Park.
Fitted with intimate boudoirs and plush sofas, the atmosphere is livelier come night time, with resident DJs spinning electronic, hip-hop and house tunes. Catering to an affluent clientele, the service here is graceful and poised with cocktails priced between 18,000 and 30,000 won, while bottles start at 240,000 won.
Location: Lotte Hotel Seoul, 81 Namdaemun-ro, Sogong-dong, Jung-gu, Seoul, South Korea
Open: Daily from 12pm to 10pm
Phone: +82-2-317-7181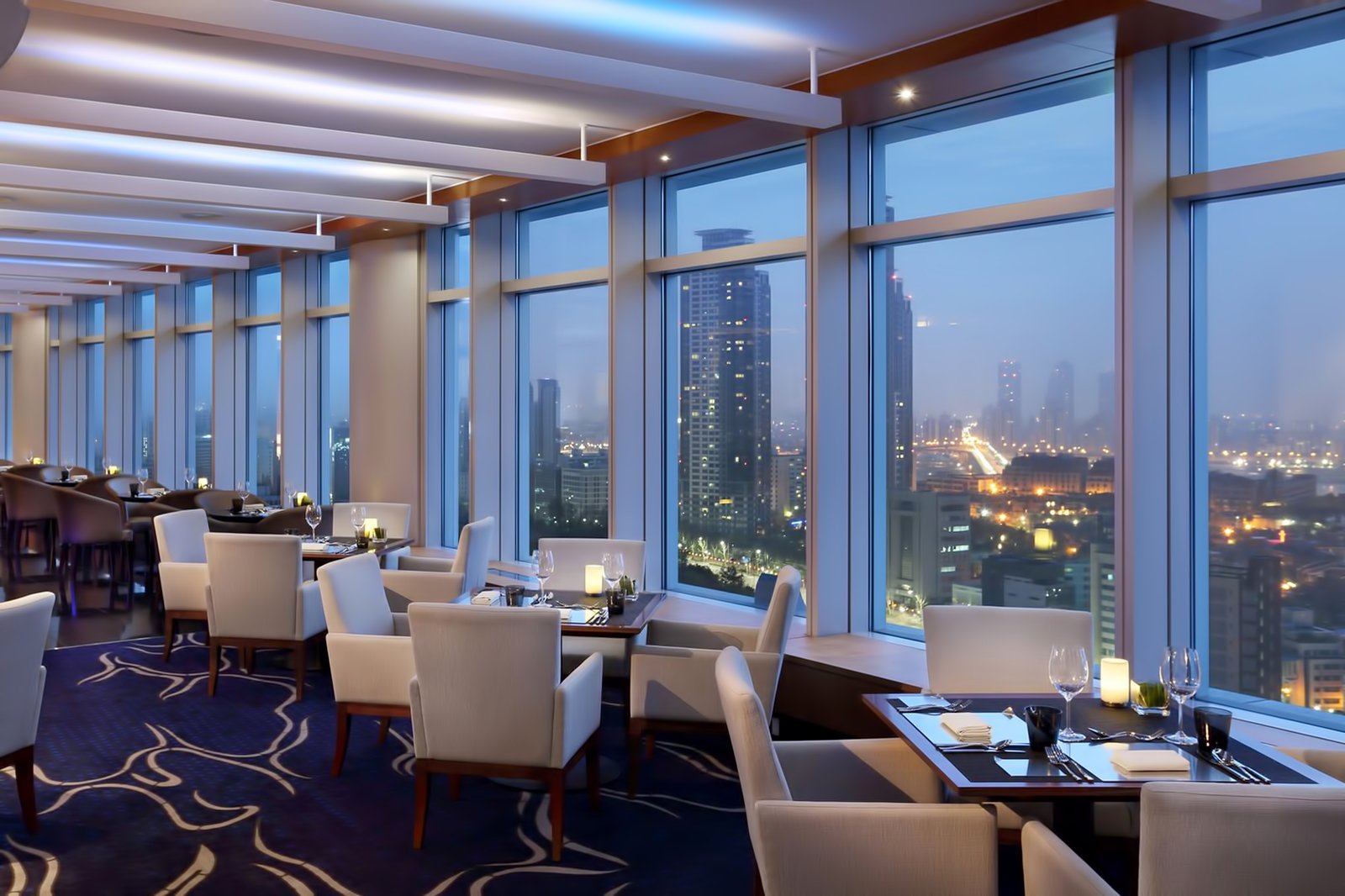 Sky Lounge at COEX Intercontinental Seoul
Sky Lounge, located on the 30th floor of InterContinental Seoul COEX, serves modern Italian cuisine and cocktails in an aviation-inspired setting. The lounge has a minimal décor, white furnishing, and windows overlooking the Han River and downtown Seoul.
You can enjoy imported wines and whiskies with Italian and pan-Asian dishes. The ambience here is rather subdued, with unobtrusive music and efficient service, making it a good place for quiet gatherings and romantic dinners.
Location: InterContinental Seoul COEX, 524 Bongeunsa-ro, Samseong 1(il)-dong, Gangnam-gu, Seoul, South Korea
Open: Restaurant: daily from 12pm to 3pm and from 6pm to 9.30pm. Bar: Sunday–Wednesday from 9.30pm to 1am, Thursday–Saturday from 9.30pm to 2am
Phone: +82-2-3430-8630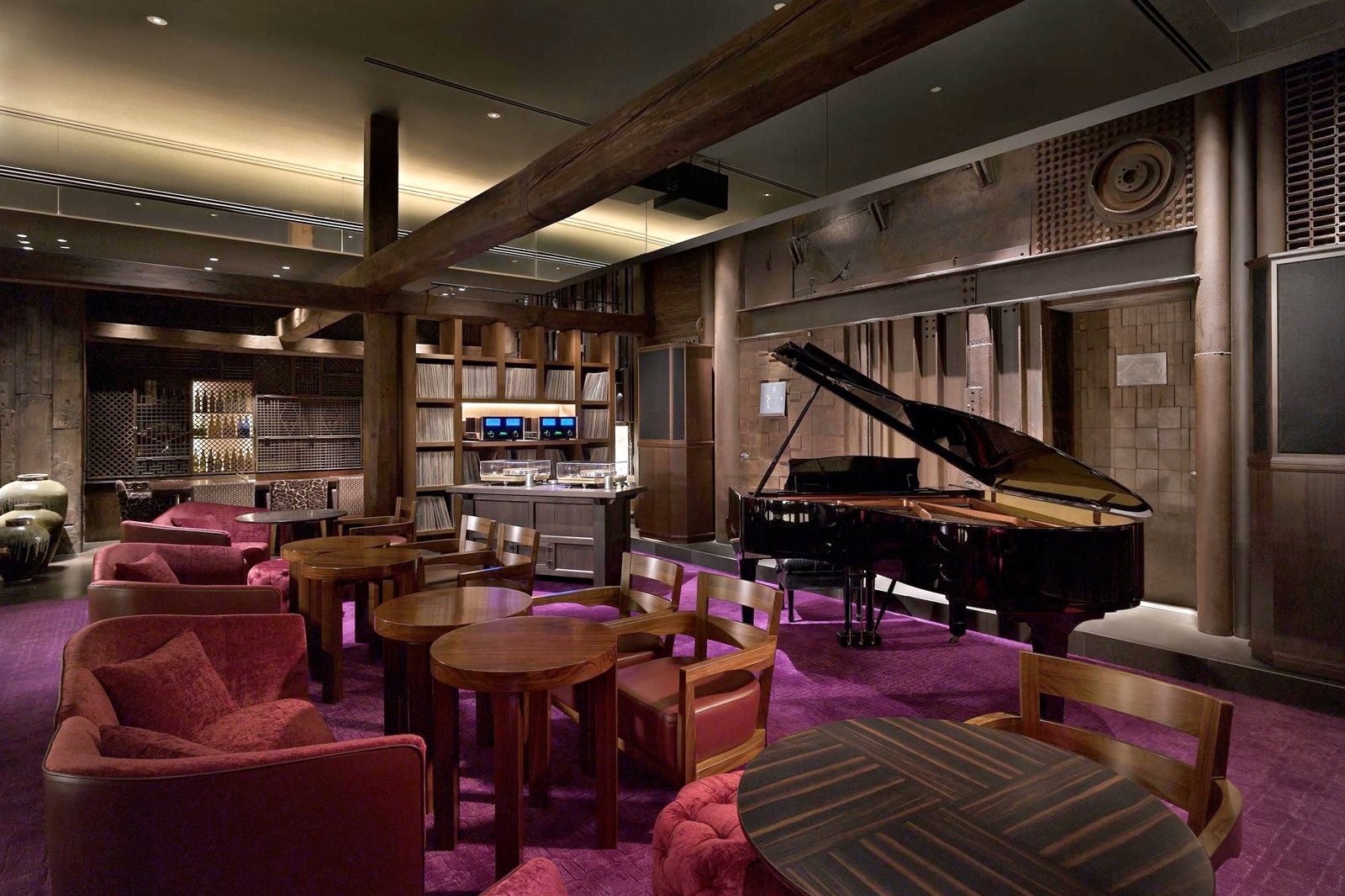 The Timber House's design concept is based on the traditional hanok (Korean house). Located on the lower level of the Park Hyatt Seoul, the bar is decorated with roof tiles, patterned sliding doors, a wall of stacked books, and a glass wall decorated with old furniture locks.
With a clientele of local celebrities and affluent travellers, the bar serves boutique sakes, signature cocktails, Korean soju, vintage champagnes, new world wines, and whiskeys. At The Timber House, you can also enjoy live jazz music performances from 8.30pm.
Location: Park Hyatt Seoul, 606 Teheran-ro, Daechi 2(i)-dong, Gangnam-gu, Seoul, South Korea
Open: Daily from 6pm to 2am
Phone: +82-2-2016-1291
Glam Lounge attracts fashionable elites, young executives, and business travellers with its upscale setting and speciality cocktails. The 2-storey lounge features vaulted arched windows, glittering chandeliers, and stylish interiors.
The ambience here is relaxed, with unobtrusive house music playing in the background. A central horseshoe-shaped bar is fronted by skilled mixologists, who can easily whip up something unique for cocktail lovers. Entry is free of charge, but the price range at Glam Lounge is higher than most bars in Itaewon. Most drinks cost between 10,000 and 15,000 won.
Location: 26 Itaewon-ro 27ga-gil, Itaewon 1(il)-dong, Yongsan-gu, Seoul, South Korea
Open: Sunday–Wednesday from 7am to 3am, Thursday from 7am to 4am, Friday–Saturday from 7am to 5.30am
Phone: +82-2-796-6853
The Wolfhound is an Irish pub serving a variety of beers and cocktails, as well as lamb stews, grilled steaks, and sausages at affordable prices. You can enjoy Guinness Stout, Magner's, and Kilkenny beers on tap, together with wines, cocktails, whiskies, and martinis.
The pub is also known for hosting jovial, themed parties. On weekend nights, resident DJs spin oldies, rock & roll, and the latest top 40 hits. Keeping up with its Irish roots, The Wolfhound is also a great place to catch live Irish music performances, which usually take place every Sunday from 5pm onwards.
Location: 128-6 Bogwang-ro 59-gil, Itaewon 1(il)-dong, Yongsan-gu, Seoul, South Korea
Open: Monday–Thursday from 5pm to 2am, Friday from 5pm to 3am, Saturday from 4pm to 4am, Sunday from 4pm to 2am
Phone: +82-2-749-7971