10 Best Things to Do in Milan in a Day
What is Milan Most Famous For?
Milan is one of Italy's most fashionable cities, home to some of the country's major fashion brands. One of the best spots in the city centre to find them in one spot happens to be the world's oldest shopping mall, the Galleria Vittorio Emanuele II. But Milan's not all about fashion, though.
It's among the great Italian cities where you can find rich history, art and culture through grand landmarks. These include the majestic Duomo and its grand collection of basilicas. Add the city's gastronomic traditions and you'll have plenty of compelling reasons to put a trip to Milan on your bucket list.
What are the best things to do in Milan?
1
Start the day at Piazza del Duomo
Take in the buzz of Milan from its beautiful square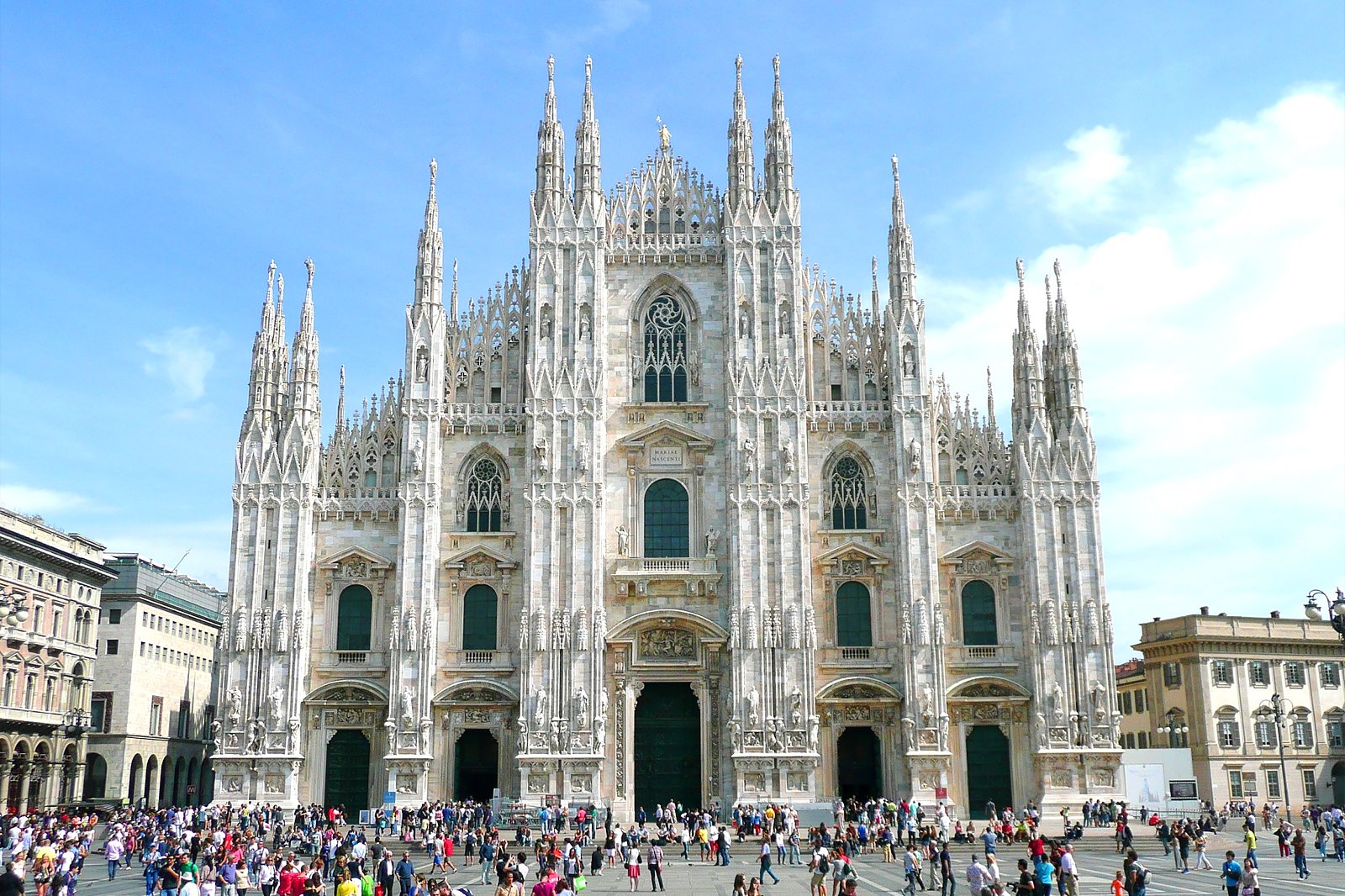 Piazza del Duomo is Milan's grandest square, home to the city's largest Gothic cathedral. Take your time soaking up the scene at a café, then visit the massive Duomo with its 135 spires and countless statues. You can head up to its rooftop terraces for amazing cityscapes. A lift inside takes you up 70 metres to these terraces for around €13. Numerous sculptors worked on the Duomo over the years – try spotting quirky elements such as tennis rackets and boxing gloves among the Gothic reliefs.
Location: Piazza del Duomo, Milan, Italy
Open: Daily from 9 am to 7 pm
Phone: +39 02 7202 2656
2
Shop at Galleria Vittorio Emanuele II
Walk through the glass-ceilinged arcade of the world's oldest mall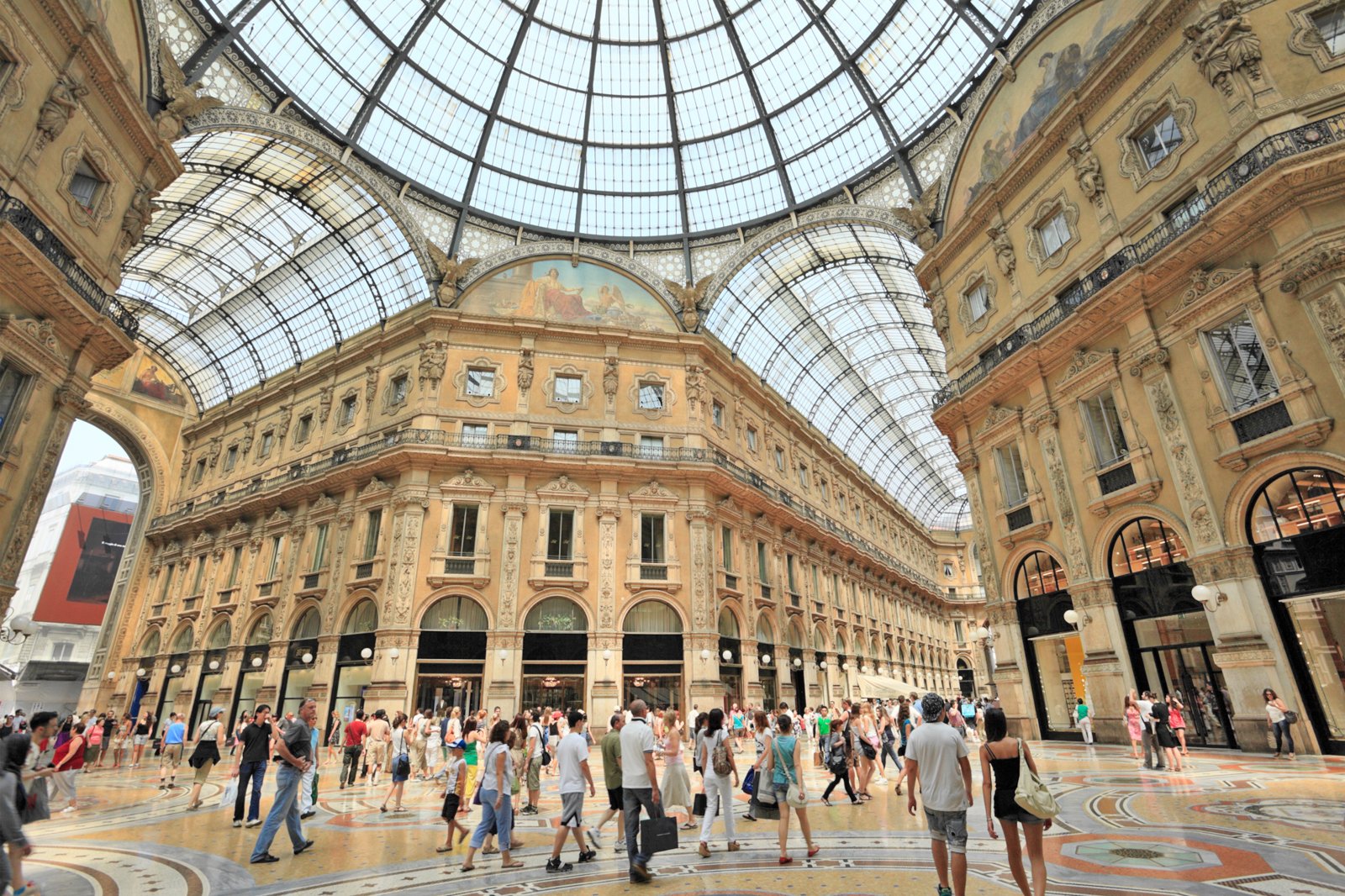 Shoppers
History
Photo
Luxury
Galleria Vittorio Emanuele II is testament to Milan's title as one of the world's fashion capitals. This wondrous, glass-ceilinged arcade connects the piazzas of the Duomo and the Teatro alla Scala opera house, and is lined with cafes and high-end boutiques, such as Gucci, Louis Vuitton and Prada. Enjoy a coffee stop before heading to the piazzas, and sip your cappuccino as the Milanese do: standing up by the bar. If you choose a spot at their terraces, be prepared to pay extra.
Location: Piazza del Duomo, Milan, Italy
Phone: +39 02 8846 3700
3
Walk on the walls of Sforza Castle
Milan's 15th century castle and museum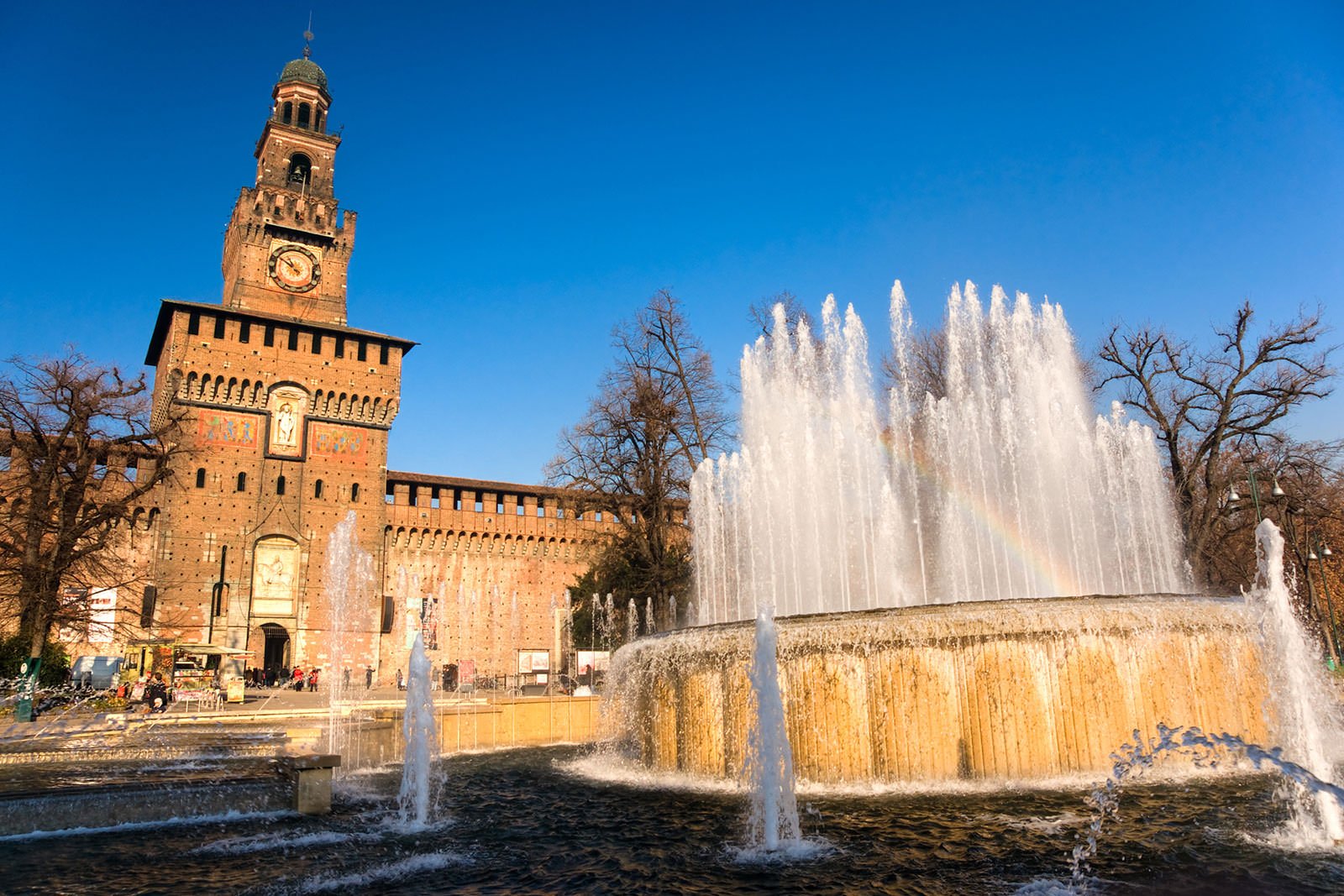 Despite its name, Castello Sforzesco (Sforza Castle) looks more like a fortress with a large courtyard than a castle. The complex has a library and several museums. Some of these hold the works of Michelangelo and da Vinci, as well as arts and artefacts from Ancient Egypt.
The castle is free to enter, but the museum charges around €5 (or free every first Sunday of the month and every first and third Tuesday of the month after the 14th). The castle's around 800 metres northwest from the Duomo.
Location: Piazza Castello, Milan, Italy
Open: Tuesday - Sunday from 7 am to 7:30 pm
Phone: +39 02 8846 3700
4
Explore the Brera District
Shop for bargains at the Sunday market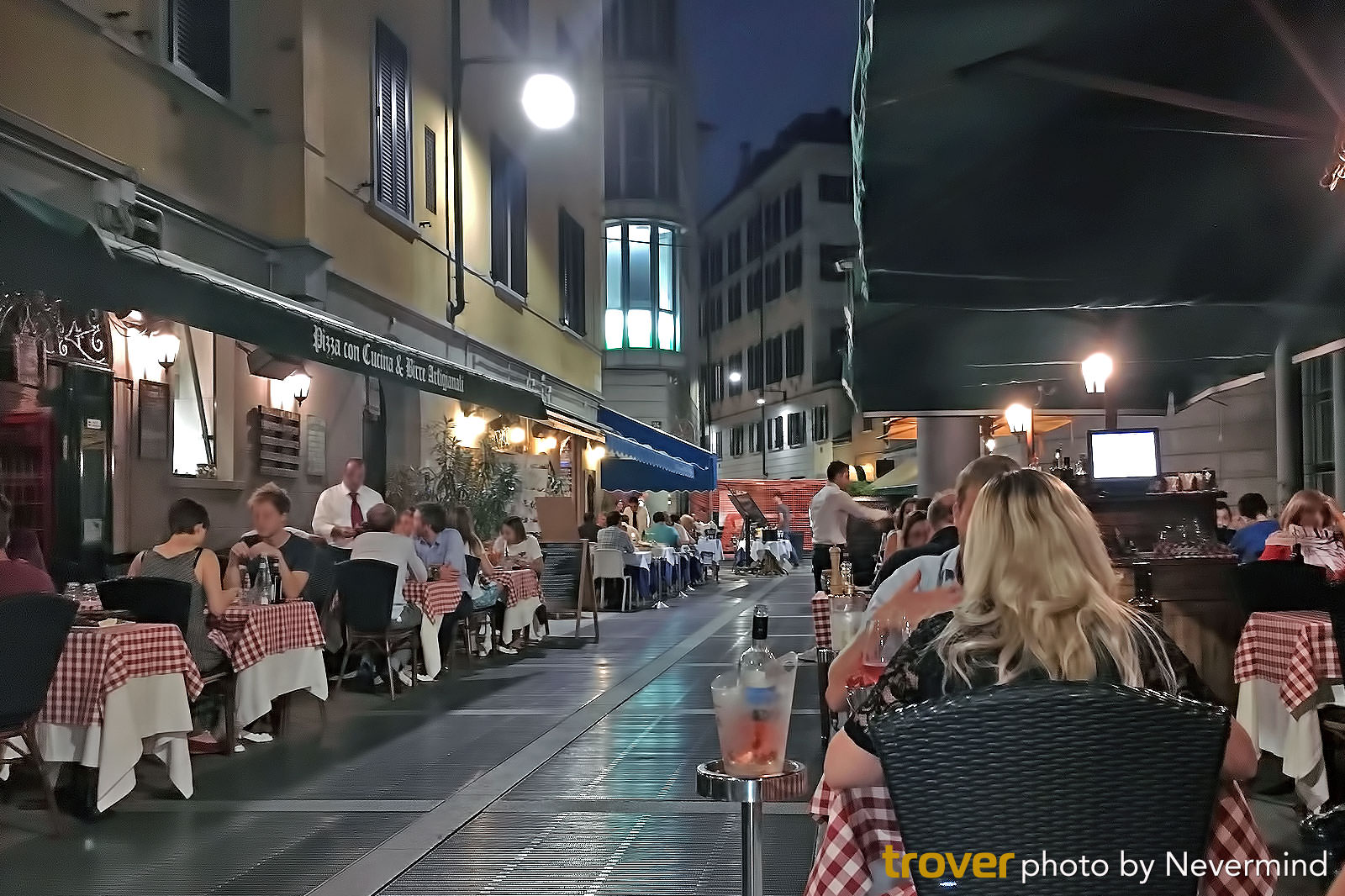 Walking through Milan's charming district of Brera introduces you to one of the most picturesque neighbourhoods in the city's historical zone. Brera's home to an academy of fine arts and an art gallery, which explains its artistic vibe.
Vendors selling arts and antiques gather at Brera's flea market on Via Fiori Chiari every third Sunday. Brera's narrow streets are lined with small but stylish cafes and speciality shops, which light up after sundown for a unique and atmospheric walk through Milan.
Location: Via Brera, Milan, Italy
5
Eat Milanese Risotto at Il Marchesino
Discover Milan's own speciality risotto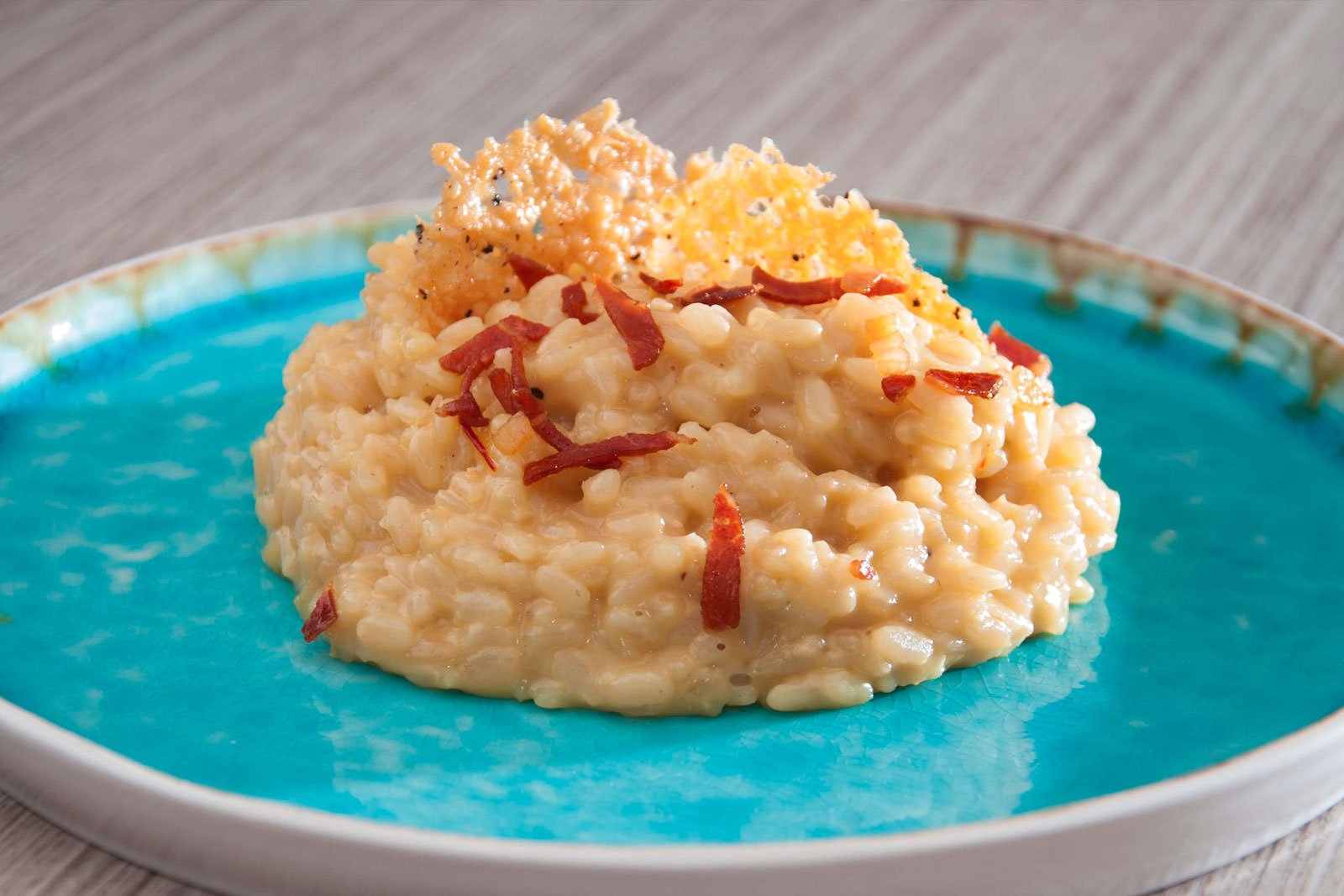 Northern Italy is well-known for its risotto, but one specialty to try in Milan is its own saffron-infused version. Each chef in Milan has his own special approach to preparing the dish, but a perfectly al dente Risotto alla Milanese should have the right savoury balance between its use of lard and parmesan, and with the right pinch of saffron to bring its aroma and golden glow.
For the experience, try the upscale Il Marchesino, right next to the Scala opera house, for its Risotto alla Milanese d'oro – garnished with real gold leaf!
Location: Via Filodrammatici, Milan, Italy
Open: Monday - Saturday: from 8 am to 10:30 pm
Phone: +39 02 7209 4338
photo by Khryz Garcia (CC BY-SA 2.0) modified
6
Must-See: Leonardo da Vinci Museum
See da Vinci's curious flying machines from up close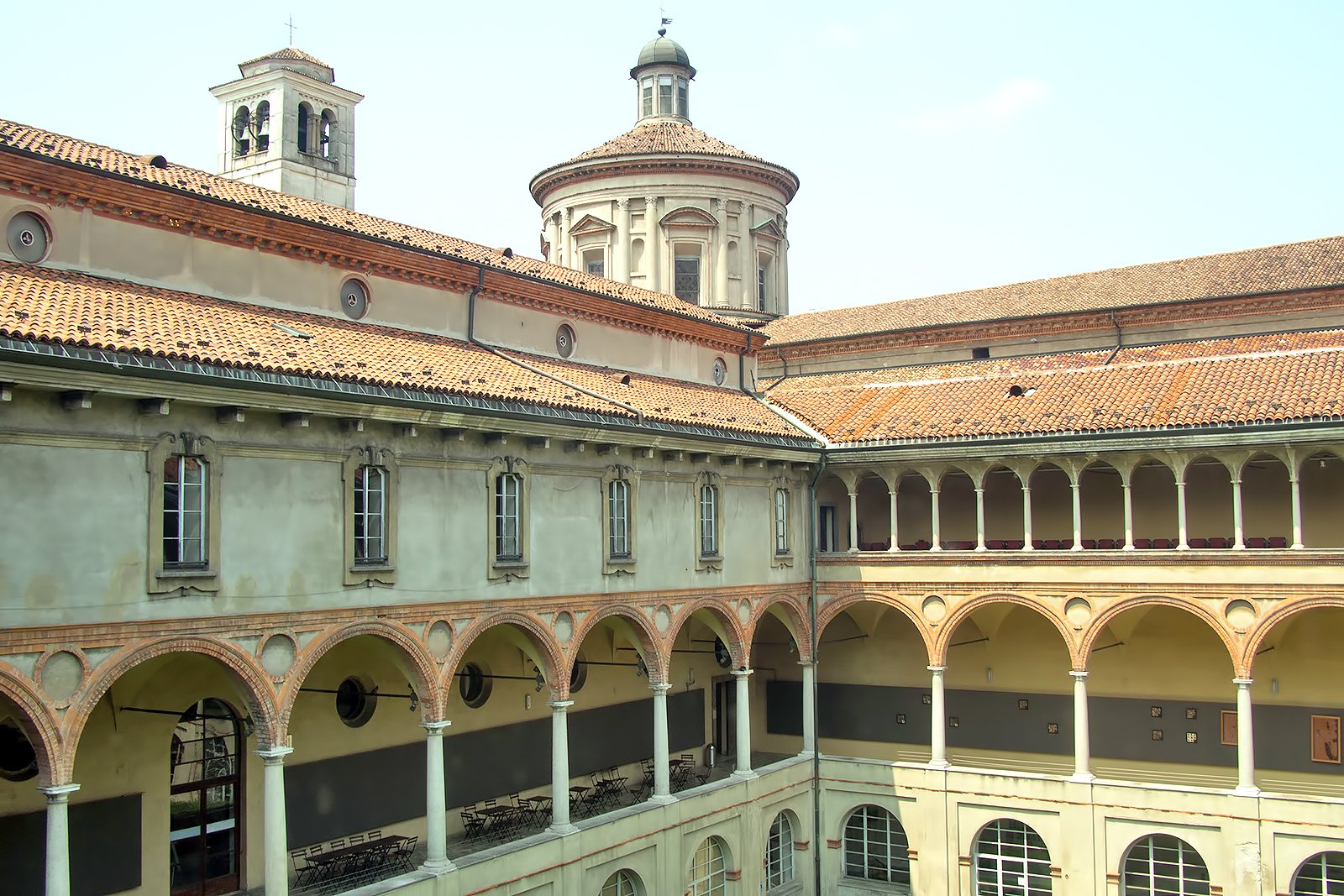 The Leonardo da Vinci National Museum of Science and Technology is one of Milan's most inspiring and engaging historical sites. From the outside, it's a Renaissance monastery. Inside, you'll find a rich showcase of interactive and educational exhibits.
There's plenty to see and learn about, from real-life 3D realisations of da Vinci's mechanical designs, to aviation, particle physics, locomotion, and multimedia that lets you explore the galaxies. Kids will love exploring the life-size WWII submarine. Full tickets are from €10.
Location: Via San Vittore, Milan, Italy
Open: Tuesday - Friday from 9.30 am to 5 pm, Saturday - Sunday from 9.30 am to 6.30 pm
Phone: +39 02 485551
7
Decipher the mysteries of da Vinci's The Last Supper
View the famous mural in Santa Maria delle Grazie church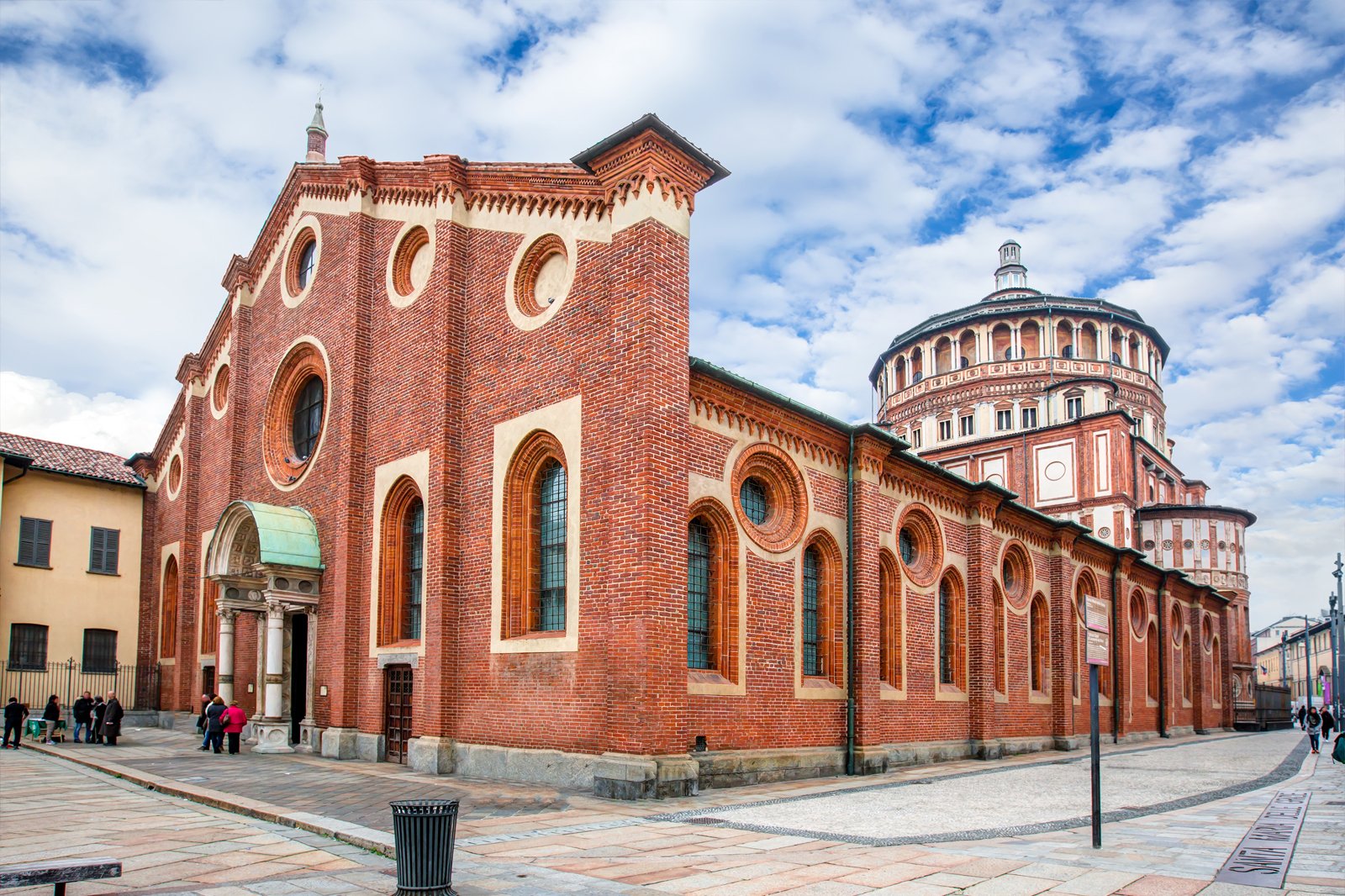 This Renaissance church in downtown Milan is famous for its monastery that's home to Leonardo da Vinci's mural, The Last Supper. The church is a 5-minute walk from Cadorna station and is free to access. Even so, you'll need an advanced booking to enter the refectory.
You have 15 minutes as part of a group to see the famous fresco. Many try to reveal hidden messages in the painting, inspired by the thriller novel, The Da Vinci Code.
Location: Via Giuseppe Antonio Sassi, Milan, Italy
Open: Daily from 7 am to 12 pm and from 4 pm to 7:30 pm
Phone: +39 02 467 6111
8
Go for aperitivo at Deseo
Enjoy an afternoon tipple in true Milano style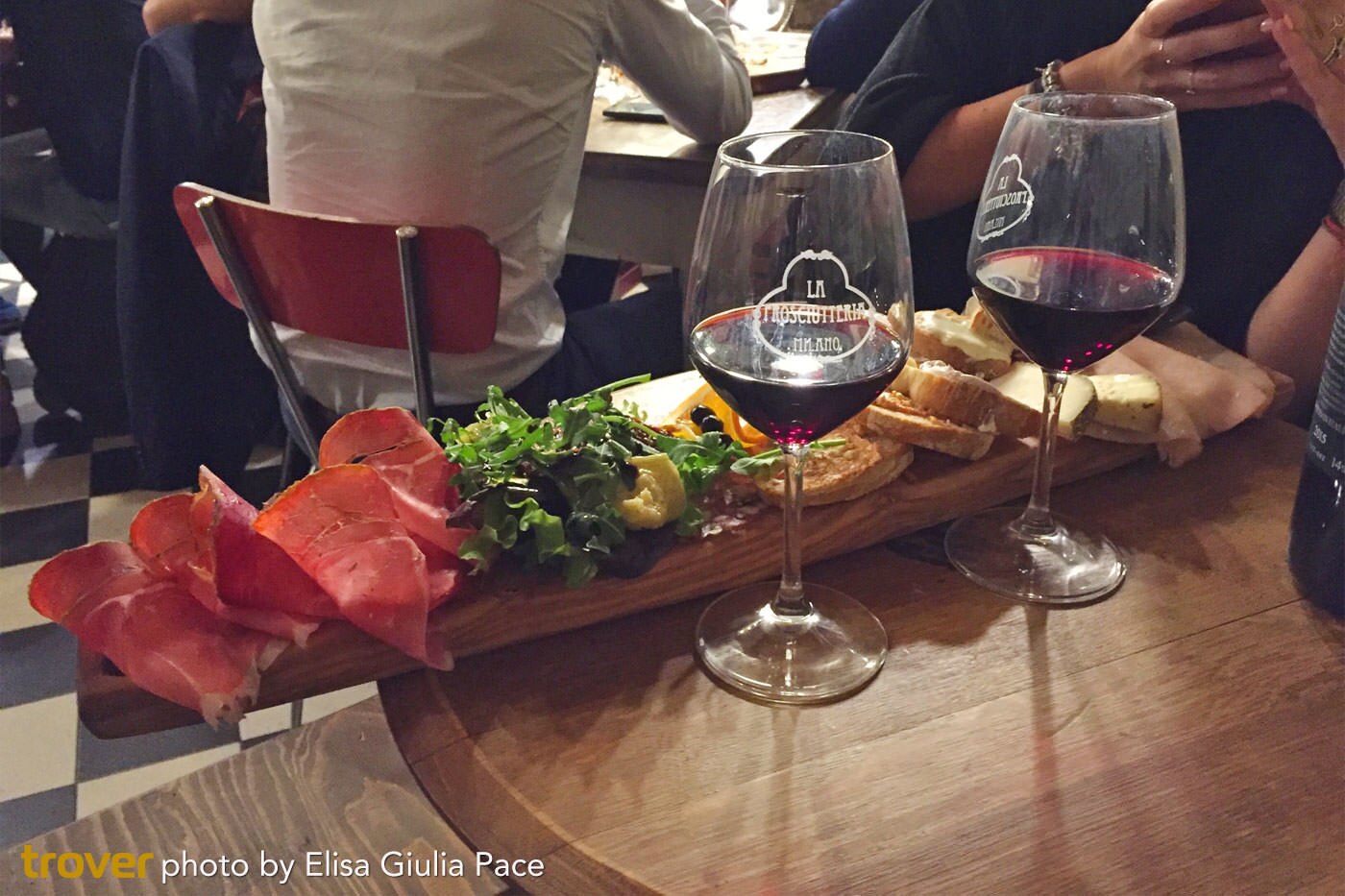 You can complete your Milanese experience with an aperitivo: the classic and well-cherished Italian predinner tradition. It all began in 18th century Turin, the birthplace of vermouth. However, Milan manages to reign top spot for modern aperitivo, with its great collection of downtown bars.
One of the city's favourites is Bar Basso on Via Plinio, home of the Negroni Sbagliato. For around €10, enjoy your glass accompanied by cicchetti (small platter of nibbles). For a young and stylish crowd, try Deseo on Corso Sempione. It's a good spot to try out the legendary Aperol Spritz, and you can find your way through their extensive all-you-can-eat buffet, for around €11.
Location: (Around the city centre) Milan, Italy
Open: Varies among venues, but aperitivo is mostly between 6 pm and 9 pm.
9
Dine with a view at Terrazza Gallia
Enjoy cocktails at a rooftop terrace with a unique Milanese skyline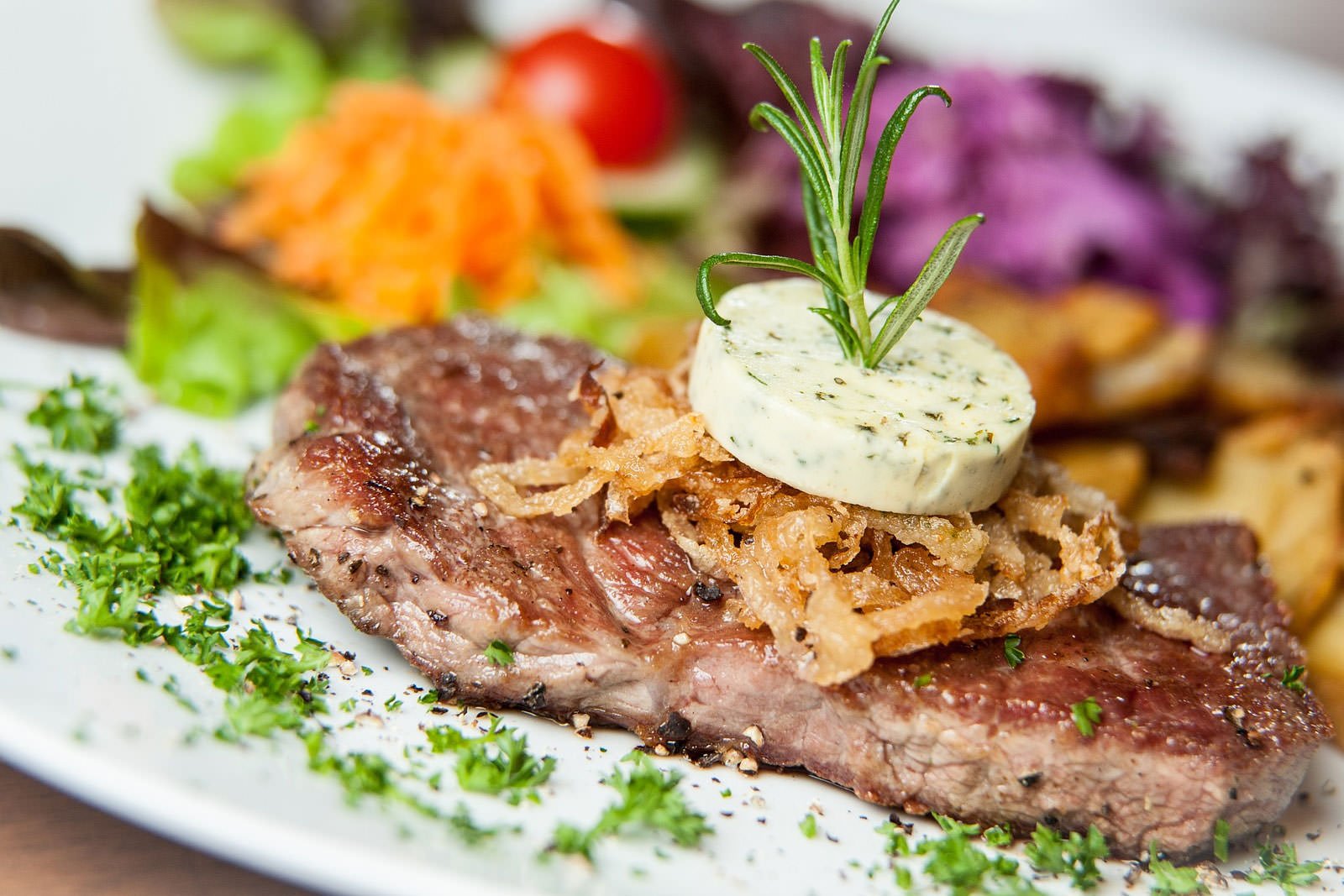 Terrazza Gallia is a rooftop terrace restaurant and lounge on the 7th floor of the Excelsior Hotel Gallia, which offers a unique cityscape overlooking the Piazza Duca d'Aosta and the cathedral-like Milano Centrale Railway Station. It's the place to be for chilling out, well away from the more touristy hubs of Milan.
Enjoy aperitivo with a classical Il Milanese or their signature Ultimo Treno per Livorno and continue on for dinner in their elegant dining room.
Location: Piazza Duca d'Aosta, 9, Milan, Italy
Open: Daily from 11 am to 1 am
Phone: +39 02 6785 3514
10
End the day watching opera at Teatro alla Scala
Experience the acoustics at Milan's legendary opera house
Couples
History
Nightlife
Luxury
Watch an Italian opera, an orchestral concert, or classical ballets at Milan's 18th century opera house. The façade may not be as dazzling as Milan's other great landmarks. But enter its auditorium, and you'll be amazed by its interior. Overlooking the stage, theatre boxes are arranged over four levels, and all are heavily gilded and adorned with maroon drapes. Mind that not all seats have great views, and most rear seats have no backs. The Platea and Palchi seats offer best views, but at a price – from around €150.
You can visit the museum and theatre prior to performances and book an evening show on the same day at the Biglietteria Filodrammatici (Amateur Dramatics Theater), next door.
Location: Via Filodrammatici 2, Milan, Italy
Open: Performances start around 8 pm (museum open daily from 9 am to 5.30 pm)
Phone: +39 02 88791
photo by Jean-Christophe BENOIST (CC BY 3.0) modified