12 Best Things to Do in Incheon
What is Incheon Most Famous For?
The city of Incheon grew from a port named Jemulpo, which was a gateway to the sea from Hanyang (as Seoul used to be known). Even in more recent years, many historic events have taken place in Incheon. Throughout the city, historic sites and places of historical importance await tourists. Visit Jayu Park, Chinatown, and the battle sites of Ganghwa-do and listen to their hidden stories.
The beautiful scenery created by the West Sea and its many islands is another reason Incheon is so loved by tourists. Some places, such as Soraepogu Port, offer the taste of old times while some are lively and modern, like Songdo Central Park. Here are the top destinations in Incheon, a city that combines wonderful natural landscapes with historical stories and timeless sentiments.
1
Wolmido Culture Street
A waterfront attraction brimming with activities
Wolmido Culture Street is a 770 metre-long seafront walkway on Wolmido Island that runs along the sea until Wolmido Lighthouse. On weekends and public holidays, locals flock to this area to enjoy the numerous cafes, seafood restaurants and water features overlooking the sea. Watch out for the sneaky seagulls – they may want a bite of your food!
Highlights include the music fountain installation, hydrophilic stairs, and the superb sunset views from the observation deck. But you can also take a seat on a bench and people-watch or enjoy a live performance on the outdoor stage.
Location: 1 Wolmimunhwa-ro, Bukseong-dong, Jung-gu, Incheon, South Korea
photo by travel oriented (CC BY-SA 2.0) modified
2
Hyeungryunsa Temple
A peaceful spot to soak up incredible city views
At Hyeungryunsa Temple, you can escape the non-stop buzz of Incheon city life. The temple is tucked away on a small hill adjacent to Songdo International City and offers a quiet spot to catch a glimpse of Korean Buddhist culture.
There are many stairs to climb, but the striking Buddha statues and stunning views of the city make it well worth visiting. If you're interested in learning more about temple life, you can even ask for a temple stay.
Location: 806-12 Dongchun-dong, Yeonsu-gu, Incheon, South Korea
Phone: +82 (0)32-834-1131
Jayu Park is an iconic park of Incheon, located in Mt. Eungbongsan in Songhak-dong. It was opened in 1889 as the first western-style park in Korea. Originally built as a park for foreign residents of Incheon, it was called Manguk Park (meaning 'All Nations Park') at that time. It contains sculptures built in honour of the historical events of modern and contemporary history, such as a statue of General MacArthur, the memorial tower for the Student Volunteer Force in the Korea War, and the monument for the centenary of Korea–USA relations.
Boasting well-established forests and walking trails and a beautiful view of Incheon Port and the West Sea, this park is a popular destination for Incheon citizens and tourists. The cherry blossoms are beautiful in spring, making the place perfect for dating couples. Nearby attractions include Chinatown and Songwol-dong Fairy Tale Village.
Location: 25 Jayugongwonnam-ro, Bukseong-dong 3(sam)-ga, Jung-gu, Incheon, South Korea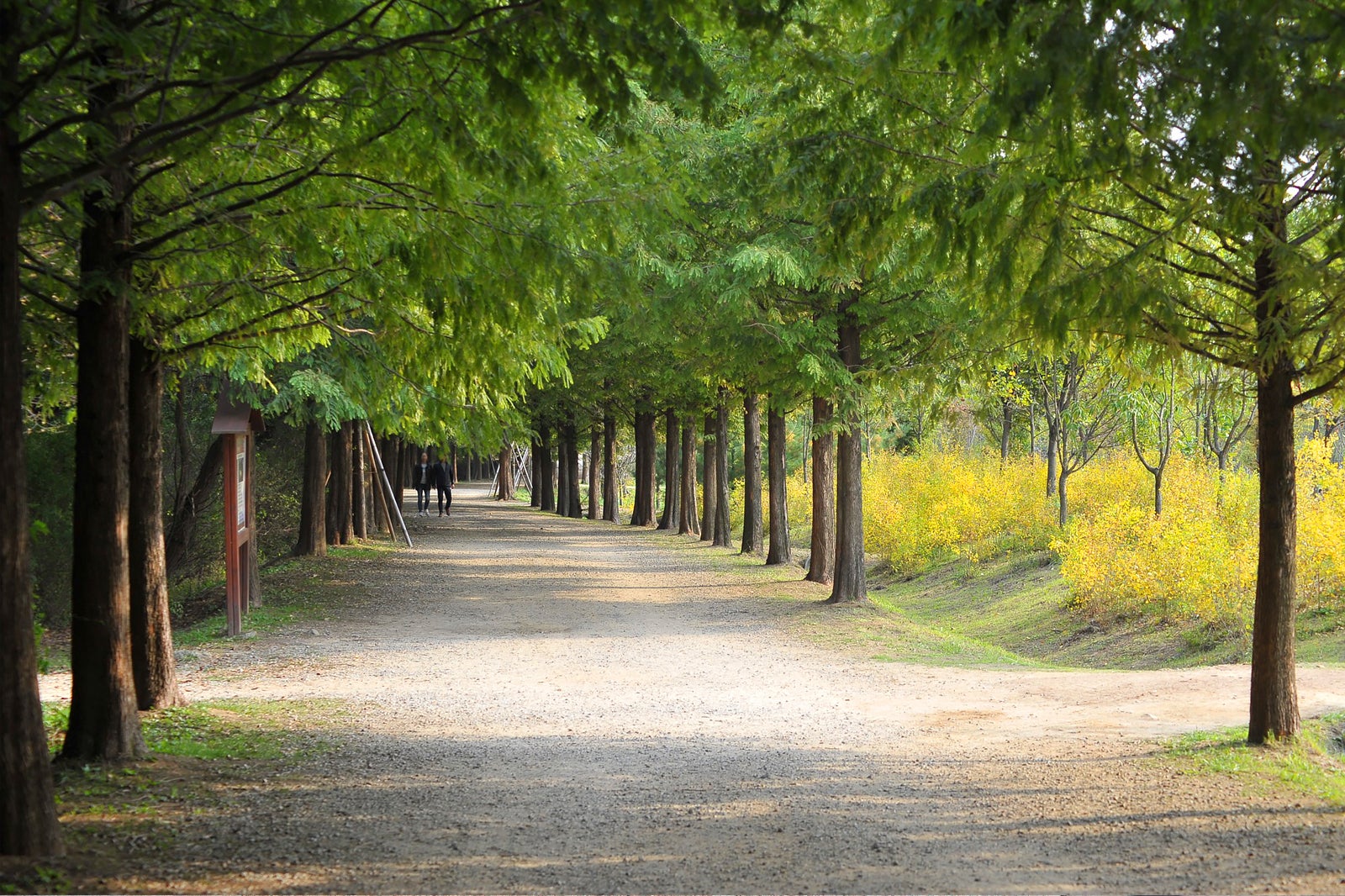 Couples
Families
Single
Group
Incheon Grand Park in Jangsu-dong is a great place for family outings. It's nestled in the wide mountainous area of Gwanmosan and Sangasan. The park offers many things to see and do to its visitors, such as lakes, botanical gardens, rose gardens, a children's zoo, trails, 4-season sledging slopes, sculpture gardens, and sports facilities.
This all-year outing spot is famous for spring cherry blossoms, summer water, autumn foliage, and winter snow. Forests and trails are an ideal place for relaxing holidays and great for kids and bike rides. It's better to plan your routes in advance because the park is quite large.
Location: 180 Jangsu-dong, Namdong-gu, Incheon, South Korea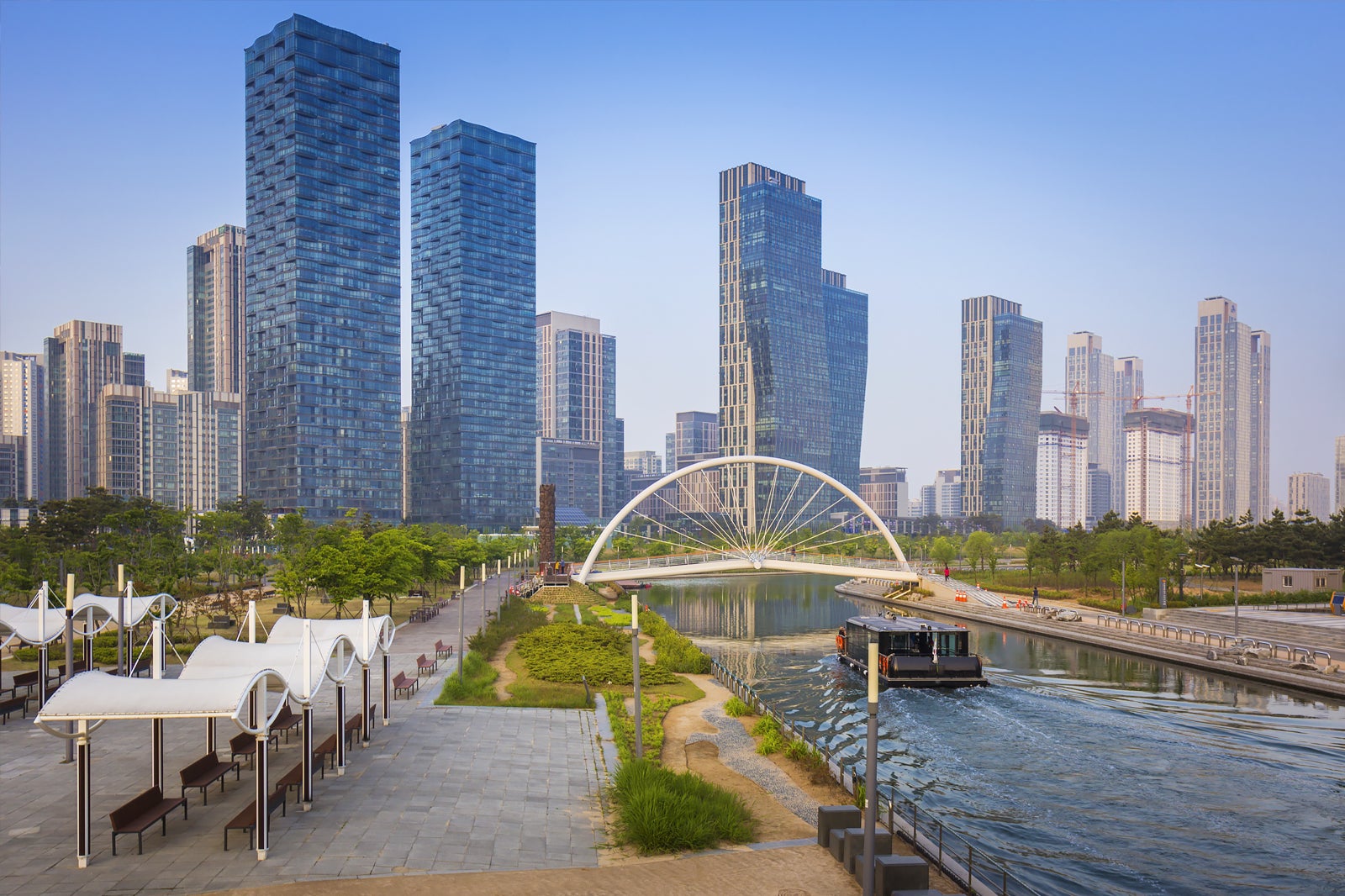 Couples
Families
Single
Group
Songdo Central Park is located in the centre of Songdo International City, Yeonsu-gu and is famous for its exotic landscape and beautiful night view. It also has a 1.8-km waterway where you can enjoy activities such as canoeing, kayaking and boating. The park has stroll gardens, sculpture gardens, and terrace gardens with well-prepared trails and bicycle paths and contains great sculptures and photo zones for its visitors.
Sit at the sunset café observatory or on a park bench to enjoy the night view. Skyscrapers, the waterway, dark skies, and aeroplanes in the sky create memorable scenes. The Free Observation Deck on the 33rd floor of G-Tower offers a panoramic view across the park of the West Sea and Incheon Bridge.
Location: 196 Technopark-ro, Songdo-dong, Yeonsu-gu, Incheon, South Korea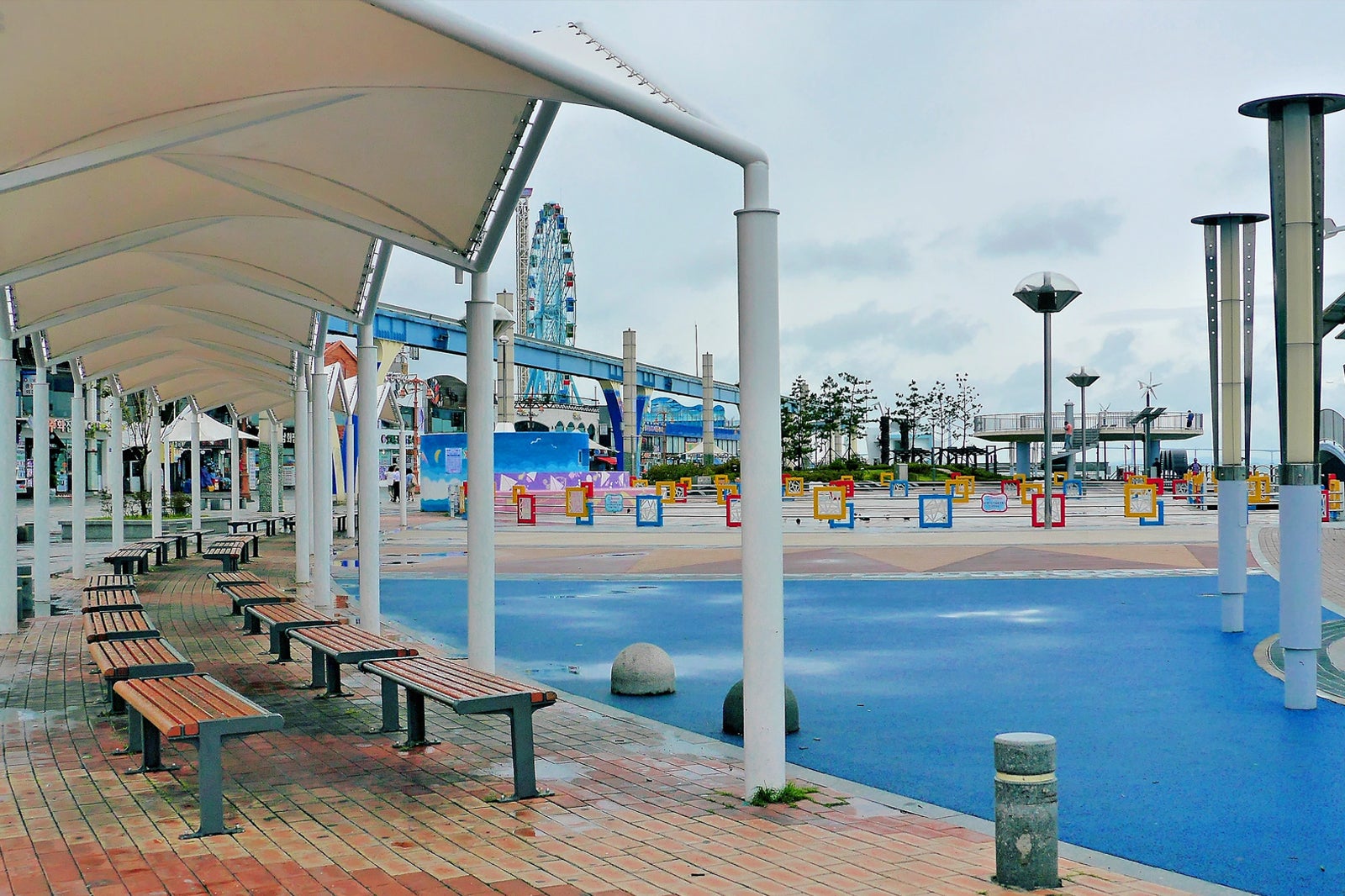 Couples
Adventure
Single
Group
Wolmido is an iconic tourist destination of Incheon located in Bukseong-dong. It was developed as an amusement park during the Japanese occupation period and witnessed many historical events such as the Russo-Japanese War and the Incheon Landing Operation. Wolmi Culture Street, overlooking the sea, is home to an amusement park that's famous for its attraction named Disco Fangfang, as well as raw fish restaurants and cafés, and various performances that are held on weekends.
Wolmi Park, which has been converted from a military camp, is a wonderful park with well-preserved nature. From the observation deck, you can see Incheon Port and the West Sea at a glance, and the traditional garden is a great place to take a leisurely stroll or explore with children. The night view of the Culture Street and the observation deck is also worth seeing.
Location: Gaho-dong, Incheon, South Korea
photo by travel oriented (CC BY-SA 2.0) modified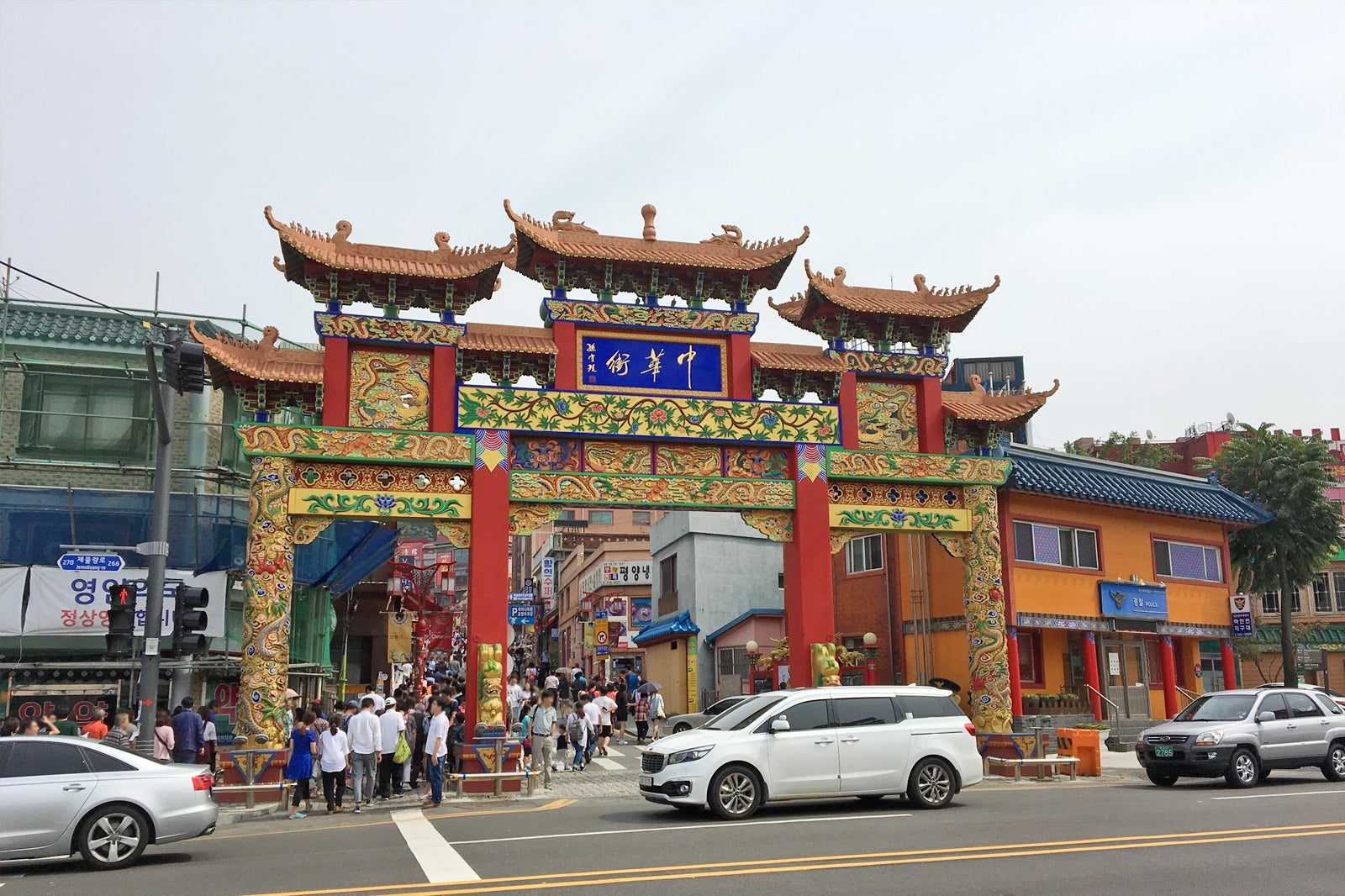 Couples
Adventure
Single
Group
Incheon Chinatown (called 'Little China') is located in the Bukseong-dong and Sunlin-dong areas in Incheon. It was formed when the Ching Dynasty gained territory on the area after the opening of the Jemulpo Port. People in this area have preserved the Chinese culture and customs for over 120 years. The Chinese-style streets offer many things to see such as pai-loos, statues of Confucius, mural paintings about the 3 Kingdoms, and the Jajangmyeon Museum. You can also experience Chinese culture at the Korea-China Cultural Centre.
Many Chinese restaurants are ready to win your heart with dishes like noodles in black bean sauce (jajangmyeon), boiled dumplings (mul mandu), and mooncakes. The nearby Songwol-dong Fairy Tale Village is a great place for all ages. Become a child again and have fun!
photo by Riodamascus (CC BY-SA 4.0) modified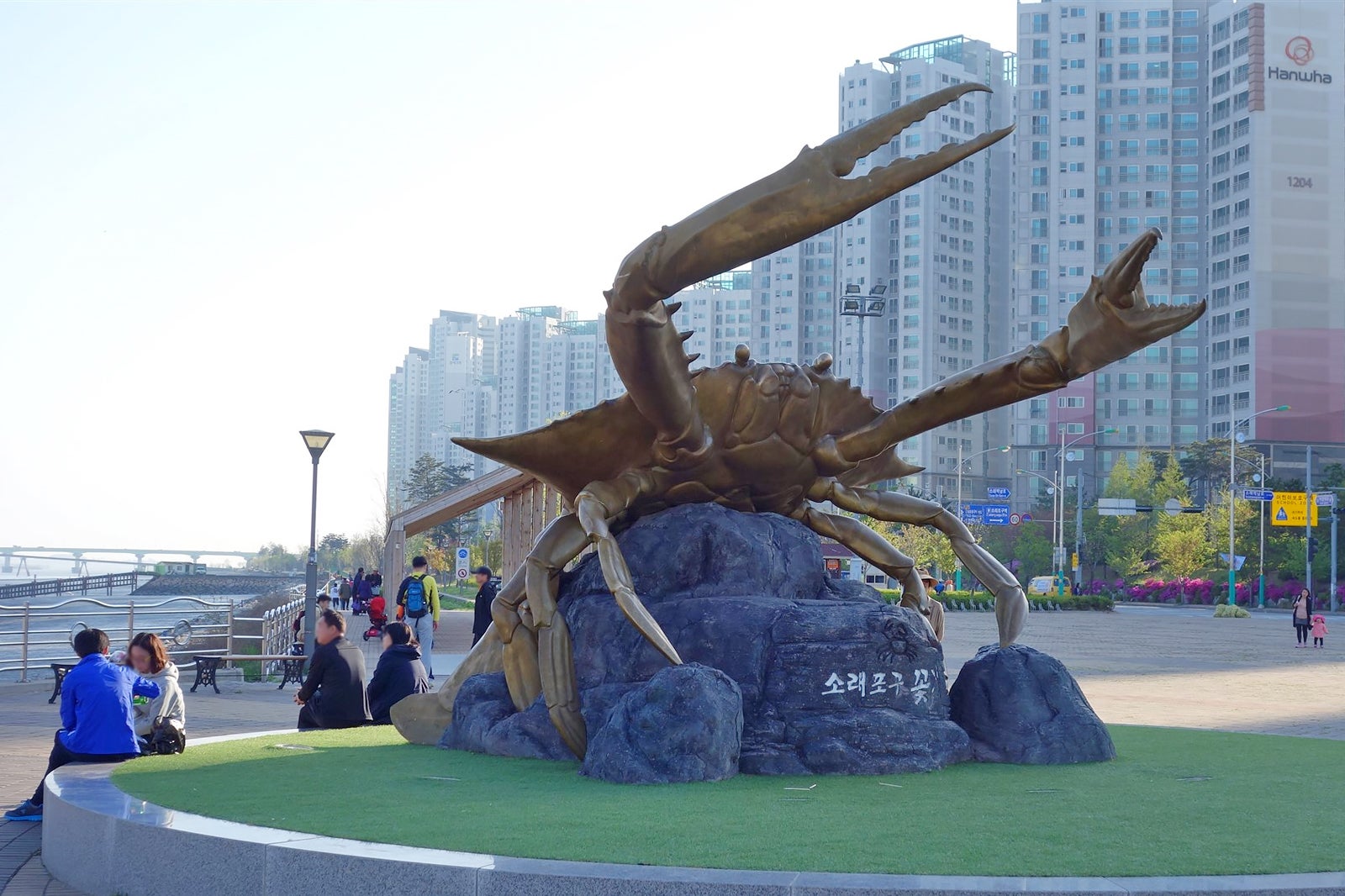 Couples
Adventure
Single
Group
Soraepogu Port was famous during the Japanese occupation period as a salt-producing area with large salt fields and salt transport on the narrow-gauge trains of the Suwon-Incheon line. At the fish market in the port, freshly caught seafood like shrimp and blue crabs are actively traded. In particular, you can buy a variety of salted fish such as shrimp (saeu-jeot), salted anchovies (myeolchi-jeot), salted large-eyed herrings (bandaengyi-jeot), and salted clams (jogae-jeot).
Since Soraepogu Port is located in Nonhyeon-dong, close to the metropolitan area and Sorae Ecology Park, it's crowded with family visitors on weekends. Sorae Ecology Park, built at the location of the salt fields, contains an ecological exhibition hall, a salt field learning centre, and a tideland experience centre. Nearby attractions also include Sorae History Museum, Sorae Station, and Salt.
photo by Ken Eckert (CC BY-SA 4.0) modified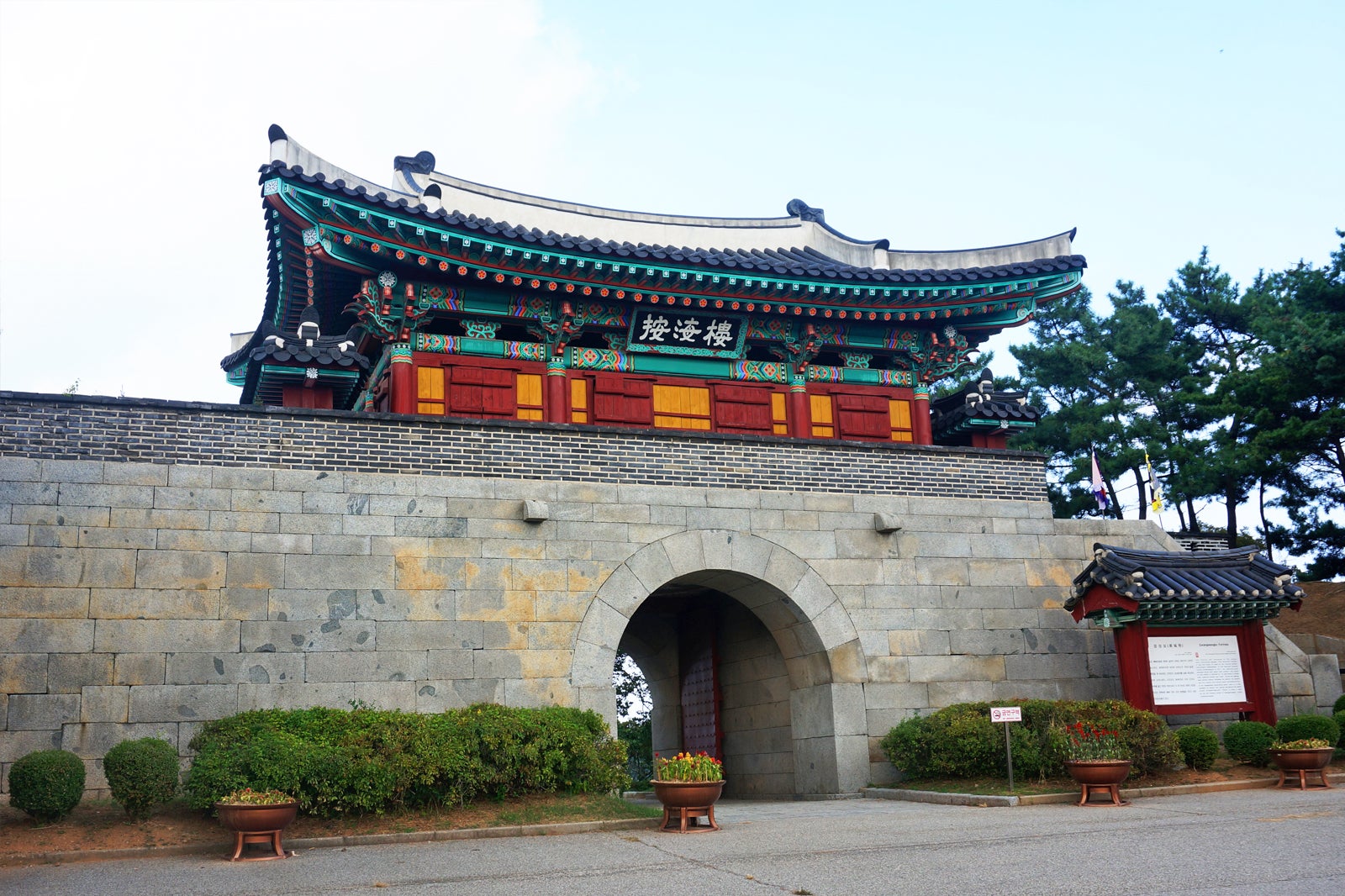 Couples
Adventure
Single
Group
Gwangseongbo Fortress, located in Bureun-myeon, is a fortress that guarded the Ganghwa Strait. This is where the fiercest battles took place during Sinmiyangyo, an invasion of Korea by 3 US warships in 1871. Located on a hillside, Gwangseongbo Fortress boasts an astonishing view of the forests and coast.
Walk along the well-maintained trails and you'll see historical relics and memorials such as the Shinmisunguichong Soldiers Tombs, Ssangchungbigak Monument, Sondolmokdondae Heights, Gwangseongpodae Fortification, and Yongdudondae Heights. It's a great place to take a walk with a child, talk about history, and enjoy the sea breeze.
Location: 833 Deokseong-ri, Bureun-myeon, Ganghwa-gun, Incheon, South Korea
Open: Daily from 9 am to 6 pm (5 pm in the winter)
photo by HyeonChangu (CC BY-SA 4.0) modified
Couples
Adventure
Single
Group
Dongmak Beach in Hwado-myeon is the only beach located in Ganghwa-do. This beach is small, but at low tide, its vast tidal flats are exposed. In summer, you can have fun both with the water and the tidal flats. It's a great place to play with kids. Behind the white-sand beach, there are pine trees hundreds of years old, offering you a great spot to cool off and relax. At low tide, you can also see various sea creatures such as clams, crabs and lugworms. The nearby Bunridondae Fortification is famous for its beautiful sunsets.
Location: Hwado-myeon, Incheon, South Korea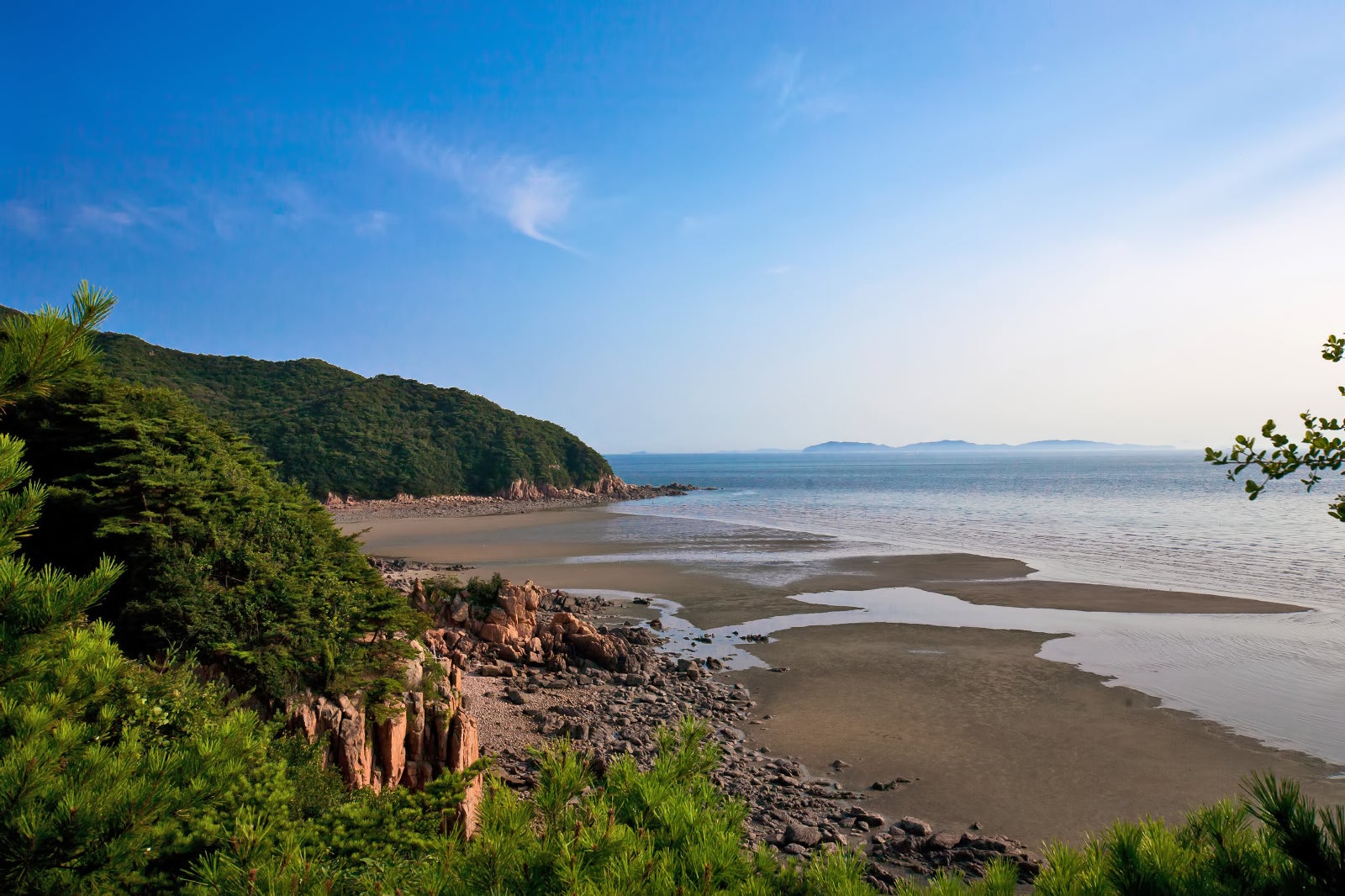 Couples
Adventure
Single
Group
Muuido Island in Jung-gu is a popular tourist destination where you can enjoy the beautiful scenery offered by the sea and mountains. Silmi Beach and Hanagae Beach have refreshing green pine forests and large white-sand beaches, and you can also enjoy activities such as riding ATVs and ziplines.
For climbing enthusiasts, Horyonggoksan and Guksabong Peak are quite popular as you can hike overlooking the beautiful scenery of the West Sea. Don't miss the gourmet seafood dishes such as noodle soup with seafood (haemul kalguksu) and grilled clams. You can reach Muuido via Yeongjongdo Island by crossing the Yeondogyo Bridge.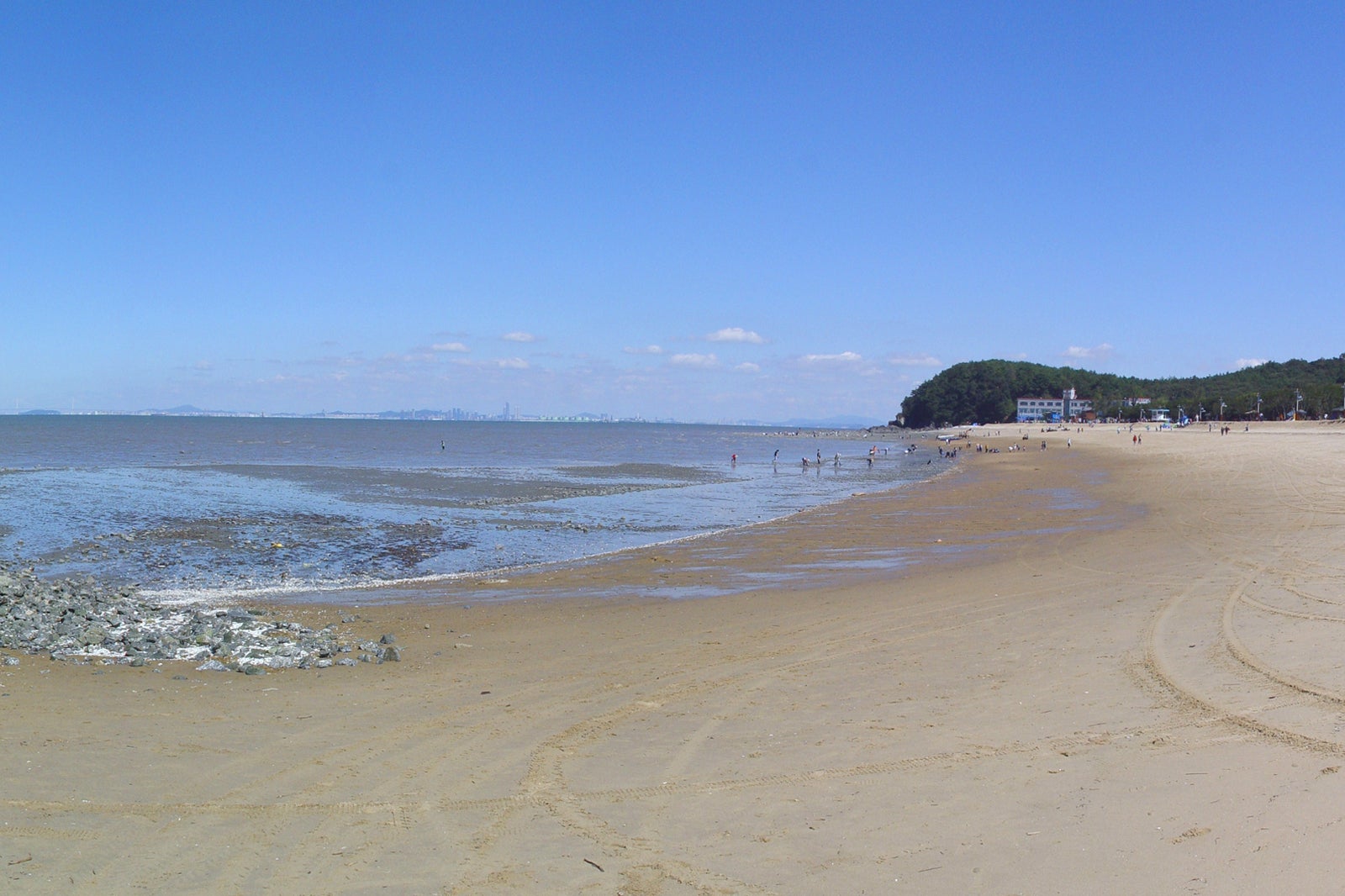 Couples
Adventure
Single
Group
Yeongheungdo Island in Ongjin-gun is connected to the land through Seonjae Bridge and Yeongheung Bridge. Jangyeongri Beach and Simnipo Beach are the iconic beaches of this island. Jangyeongri Beach is famous for its lush pine forests, wide sandy beaches and beautiful sunsets. Trekking courses are also available around the island where you can walk casually while looking at the sea.
Go to the highest point, Guksabong Peak (156 metres), where you can see the whole island and West Sea. The Yeongheung Energy Park and the Navy Monument are worth visiting for children's education. With many exotic cafés with good views, this island is also a popular dating spot for couples.
Back to top