7 Tourist Traps to Avoid in New York
…And Where to Go Instead in NYC
If it's your first visit to the Big Apple, it's tempting to follow the popular path of the typical New York sites from all the movies and Instagram posts. The problem is, they're often mega-crowded and all too often don't measure up to what you saw in your dreams. All that razzle-dazzle aside, here are some practical tips on famous tourist traps to avoid in New York to help navigate through the overcrowded, overrated areas, while seeking out some alternative spots for your time and money's worth.
With everything happening at once, this mega-city is still evolving with new waterfront projects, restaurants, parks and eco-friendly structures in all directions, not just in Manhattan.
Restaurants in Times Square
Do enjoy the sensory overload at Times Square, and if you must grab a bite, there are overpriced sandwiches and baked goods for a quick hunger fix. But for visitors looking for proper New York eats, go west. All of this can be done on foot in less than 10 minutes with no taxi needed.
You will find a great collection of restaurants on 9th Avenue – starting from 49th Street down to 43rd Street, as well as in between the nooks and crannies. There are so many cuisines to choose from: Vietnamese, Thai, Italian, Greek, Turkish-Halal, Korean, French to American burgers and fries, it's pretty much the United Nations of restaurants in this enclave.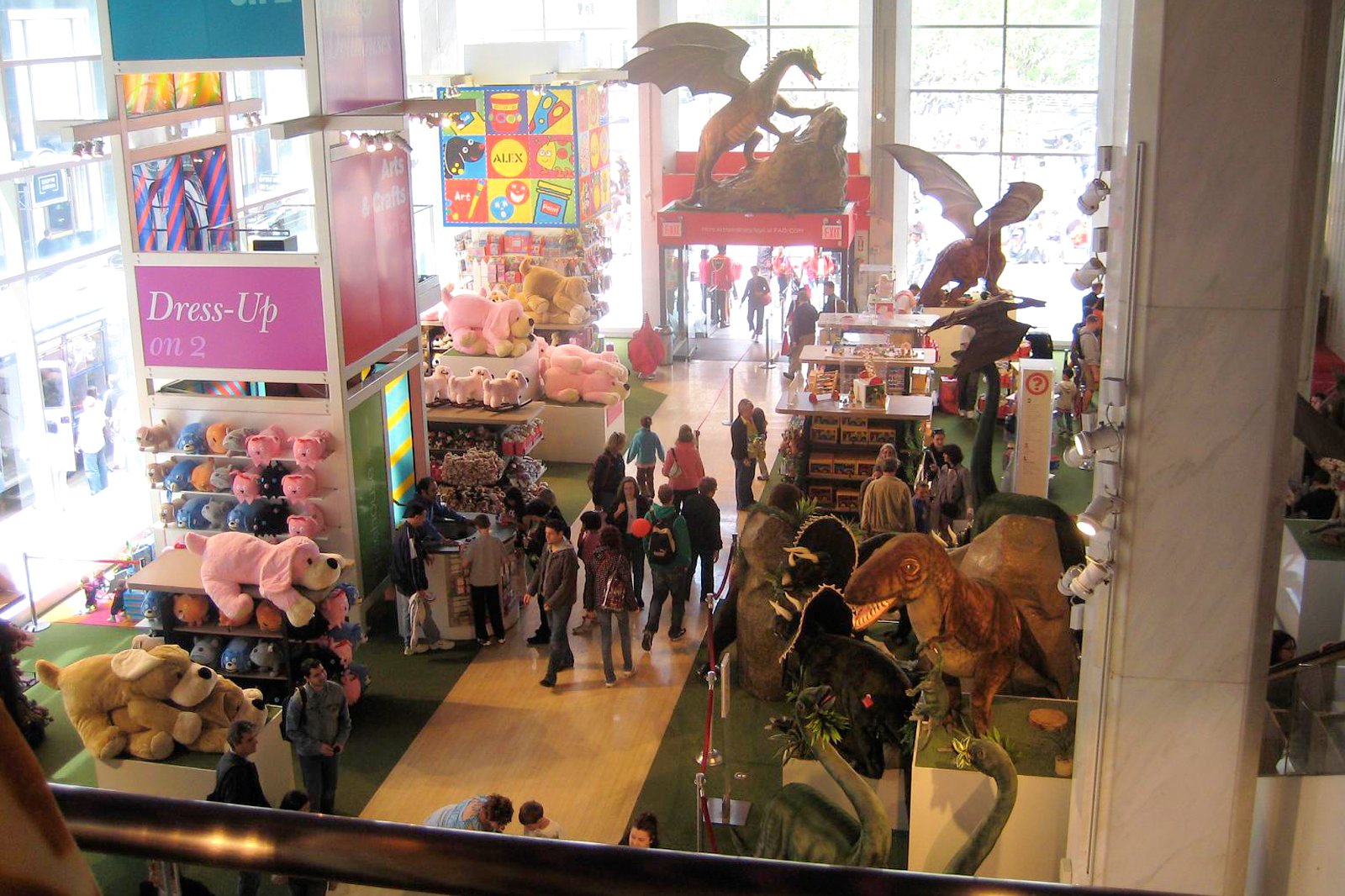 Treating the kids at FAO Schwartz
For visitors with kids, this toy shop has a timeless, classic ambient that is preserved for its time-honoured legacy. The shop has been relocated from Fifth Avenue to the Rockefeller Plaza, and has somewhat shrunken in size. The selections can be a bit dated, and the walking piano made famous by Tom Hanks can be very crowded, not by kids but adults. "Welcome to our world, welcome to our world, welcome to our world of toys," is the only song played inside this three-storey shop, on continuous loop.
Alternatively, the M&M'S World at Times Square can be a fun, upbeat experience for all ages. The shop has spacious floors categorized into different fun zones with all kinds of candies, not just M&Ms chocolate. The people working there are really helpful and have a great sense of humour. For those looking for souvenirs, the store has excellent contemporary selections for a very decent price.
Location: M&M'S World, 1600 Broadway, New York, NY, USA
photo by Luis Penados (CC BY 2.0) modified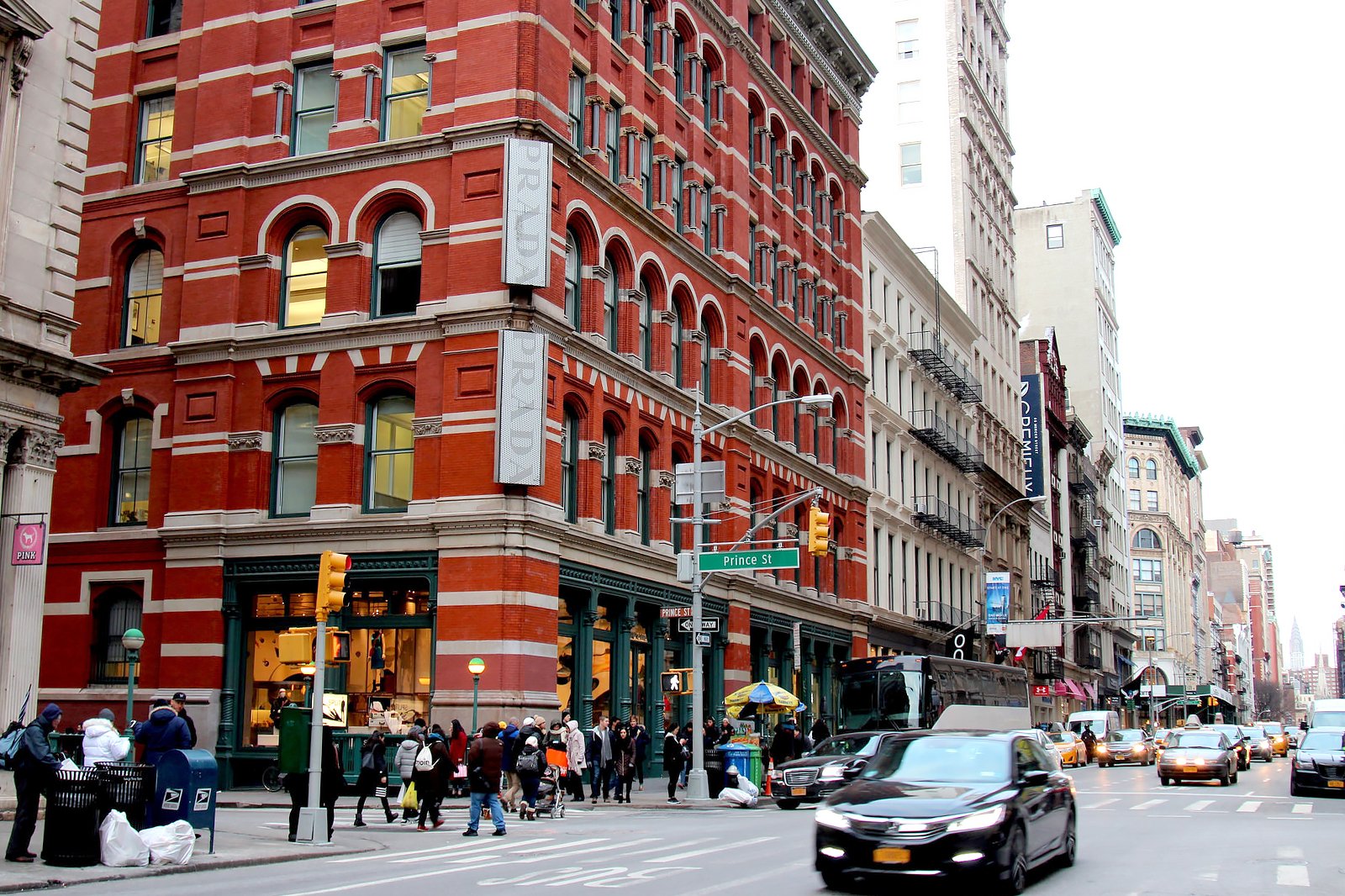 SoHo, also known as South of Houston, located on the south side of Manhattan, was once a lively and uber-chic spot for fashion and shopping. Famous designers and independent boutiques used to line up the streets, one after another after another. Sadly, these stores are now dying and are boarded up due to high storefront rent and a change in consumer behaviour.
Instead, check out Chelsea Market on 16th Street and 9th Avenue. The market is an indoor shopping bazaar with a motley mix of exotic food, household goods and cool clothing. There's a youthful, creative vibe with modern mom-and-pop products that are one-of-a-kind.
Location: 75 9th Ave, New York, NY, USA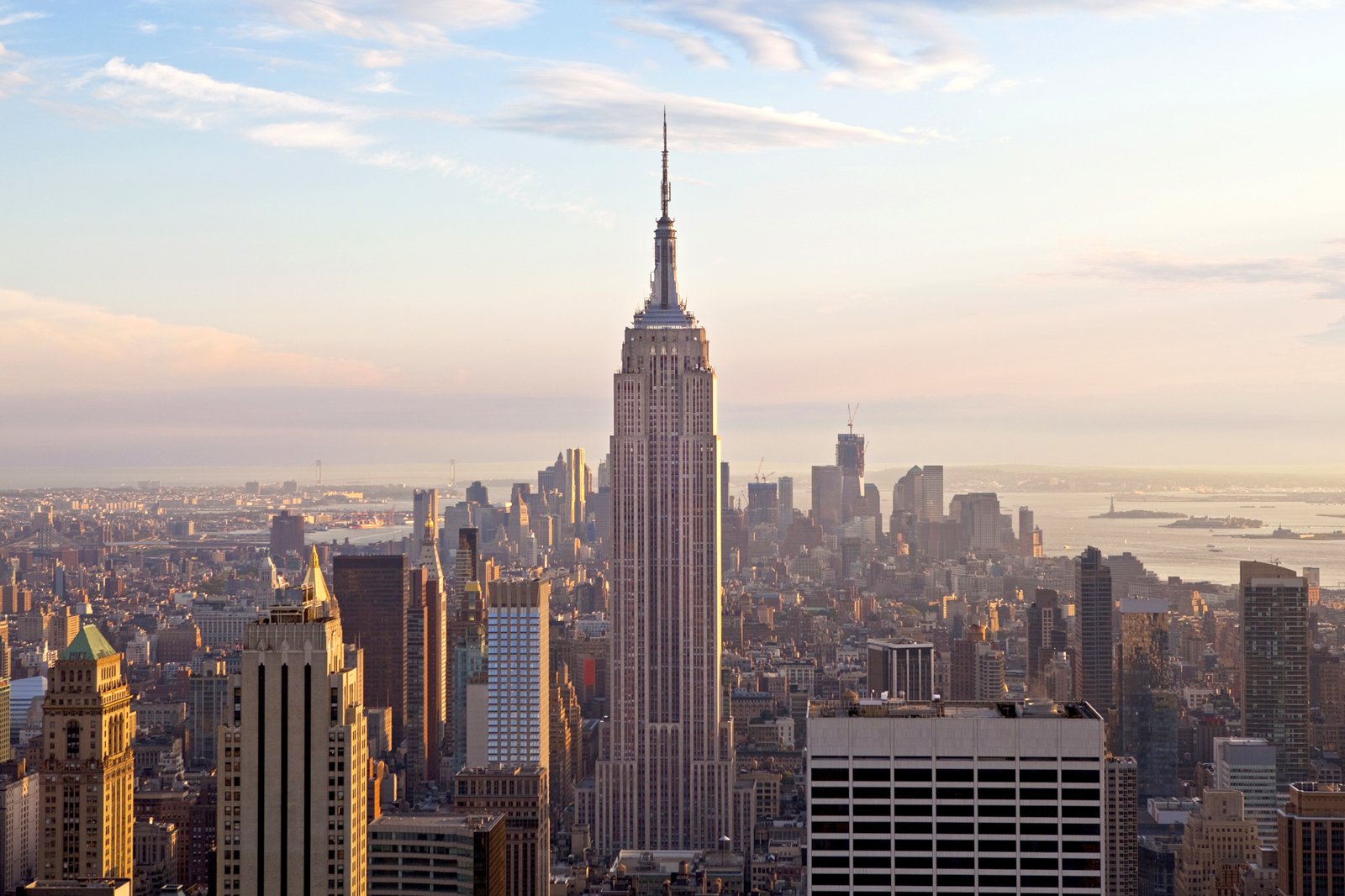 The top of the Empire State Building
The Empire State houses the classic 86th floor observation deck that's world famous, but you will queue for hours if you want to get to it. The building has a modest-sized elevator and long tourist lines, and costs $20 per person. For that price, crossing the bridge to Brooklyn for panoramic views of the Manhattan skyline while enjoying some good gin is much more the way to go.
There are rooftop spots like the bar at William Vale Hotel or the Wythe Hotel, along with other waterfront spots where the evening skyline can be breathtaking from almost every angle. Also, make time to walk around the foot of the Brooklyn Bridge. The view is romantic, bewildering, and mandatory for black-and-white photography enthusiasts.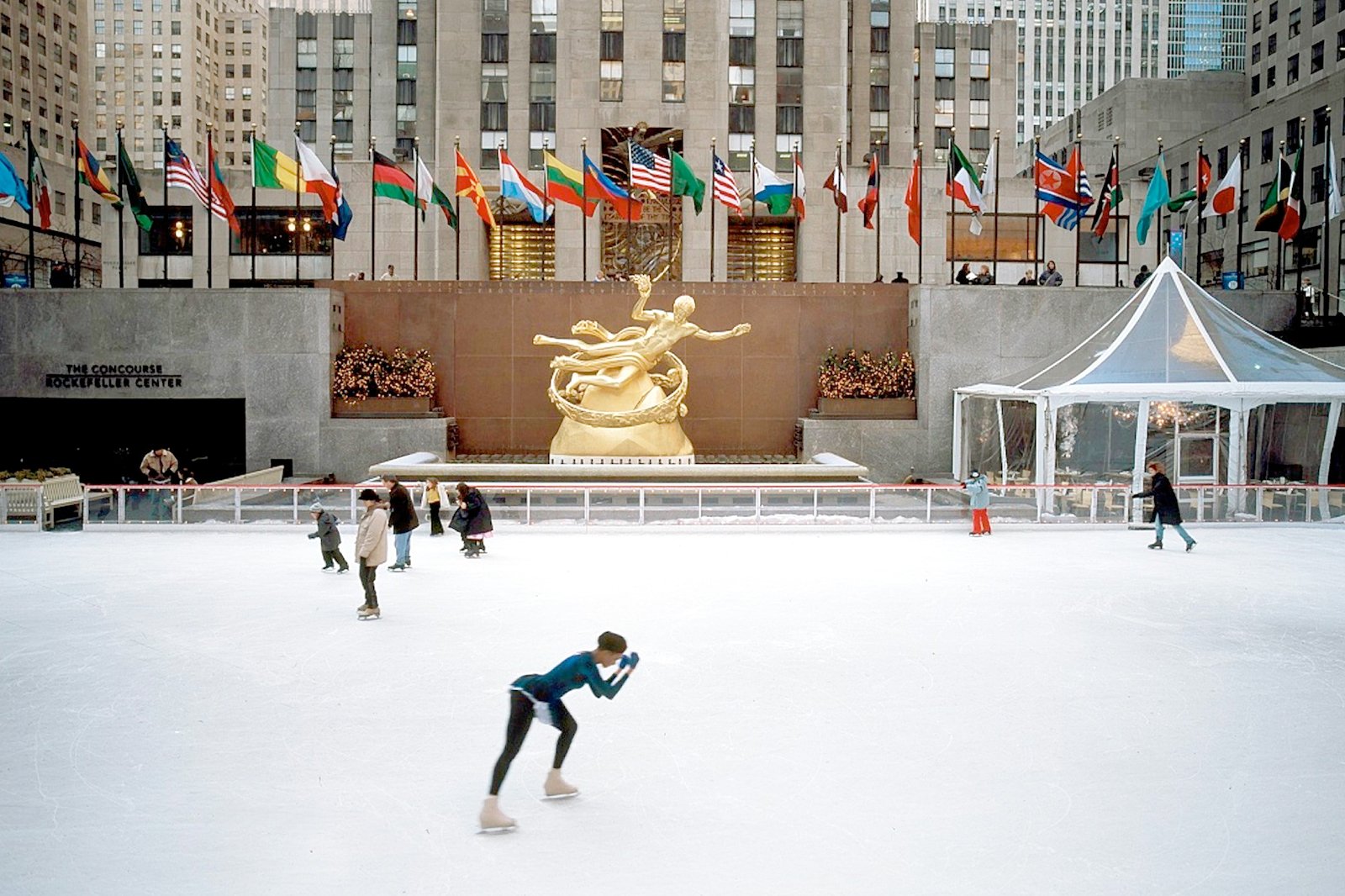 Ice skating at the Rockefeller
The ice rink at Rockefeller Center is undoubtedly famous, but it's also tiny and usually packed with other skaters. Not to rule out this place, however. The Rockefeller Plaza, as a whole, is still very much worth seeing, just not the ice rink. Its art deco structure was erected as a by-product of the stock market crash in the 1930s, with interior murals created by the renowned Diego Viera.
This area is called Midtown for a reason, as it spans 22 acres in the very heart of the city with intricate underground shops and restaurants. In and around the area, expect some celebrity sightings and random movie sets. Also, the Museum of Modern Arts is a 7-minute walk away, on 53rd Street.
Location: 45 Rockefeller Plaza, New York, NY 10111, USA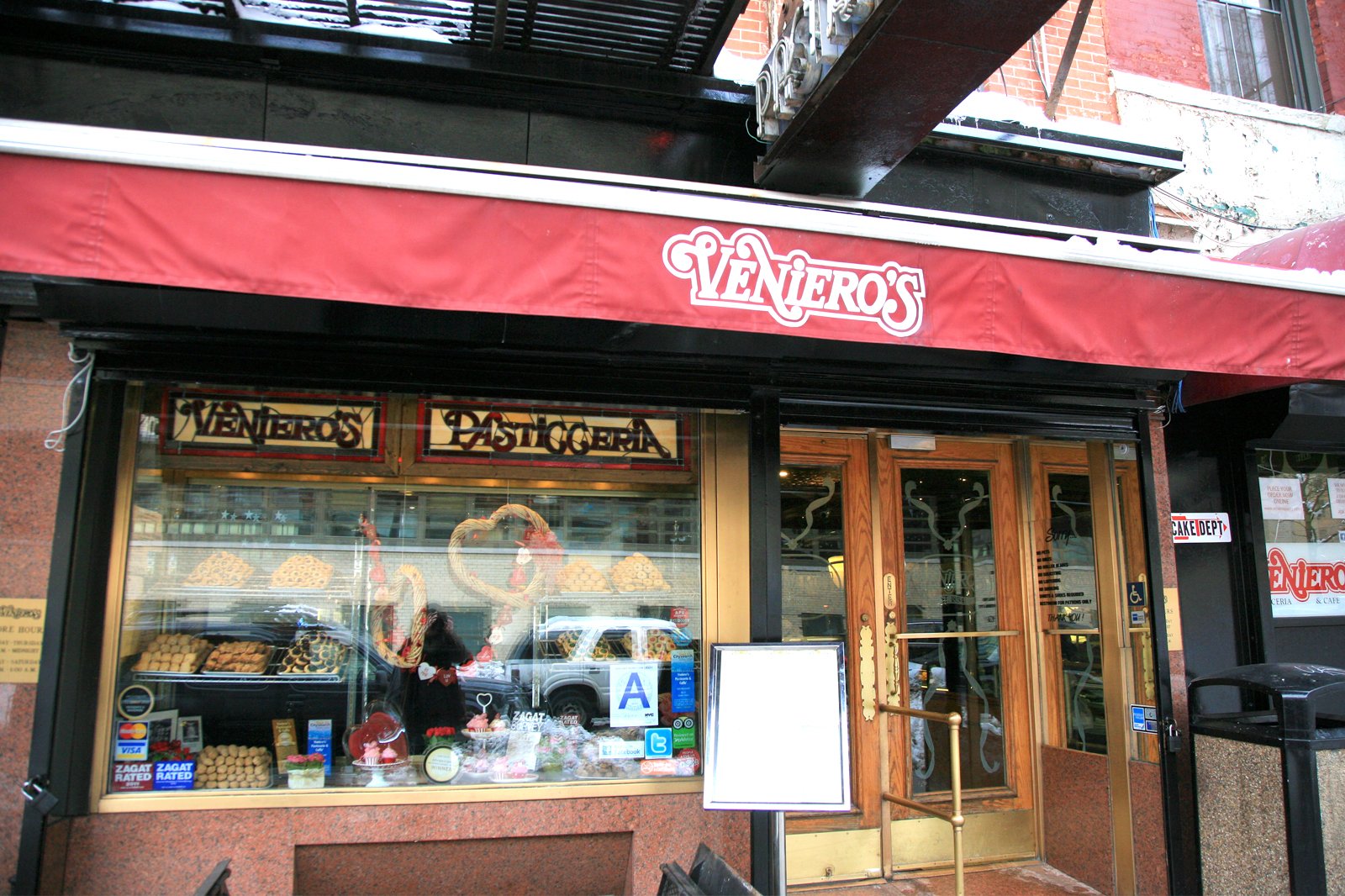 Following the Sex and the City food map
As for desserts, NYC has come a long way from Carrie Bradshaw and friends. Magnolia cupcakes are no longer a thing, but Eileen's cheesecake in SoHo is forever.
Venieros Café in the East village is an old-timey favourite, with endless displays of pretty pastries behind the glass case, while its neighbourhood rival, Supermoon Bakehouse serves the most unique croissants. Modern Pastry, located in Midtown, earned a solid reputation for its fusion desserts. In other words, to name the best bakeshop in New York would just be impossible.
photo by vincent desjardins (CC BY 2.0) modified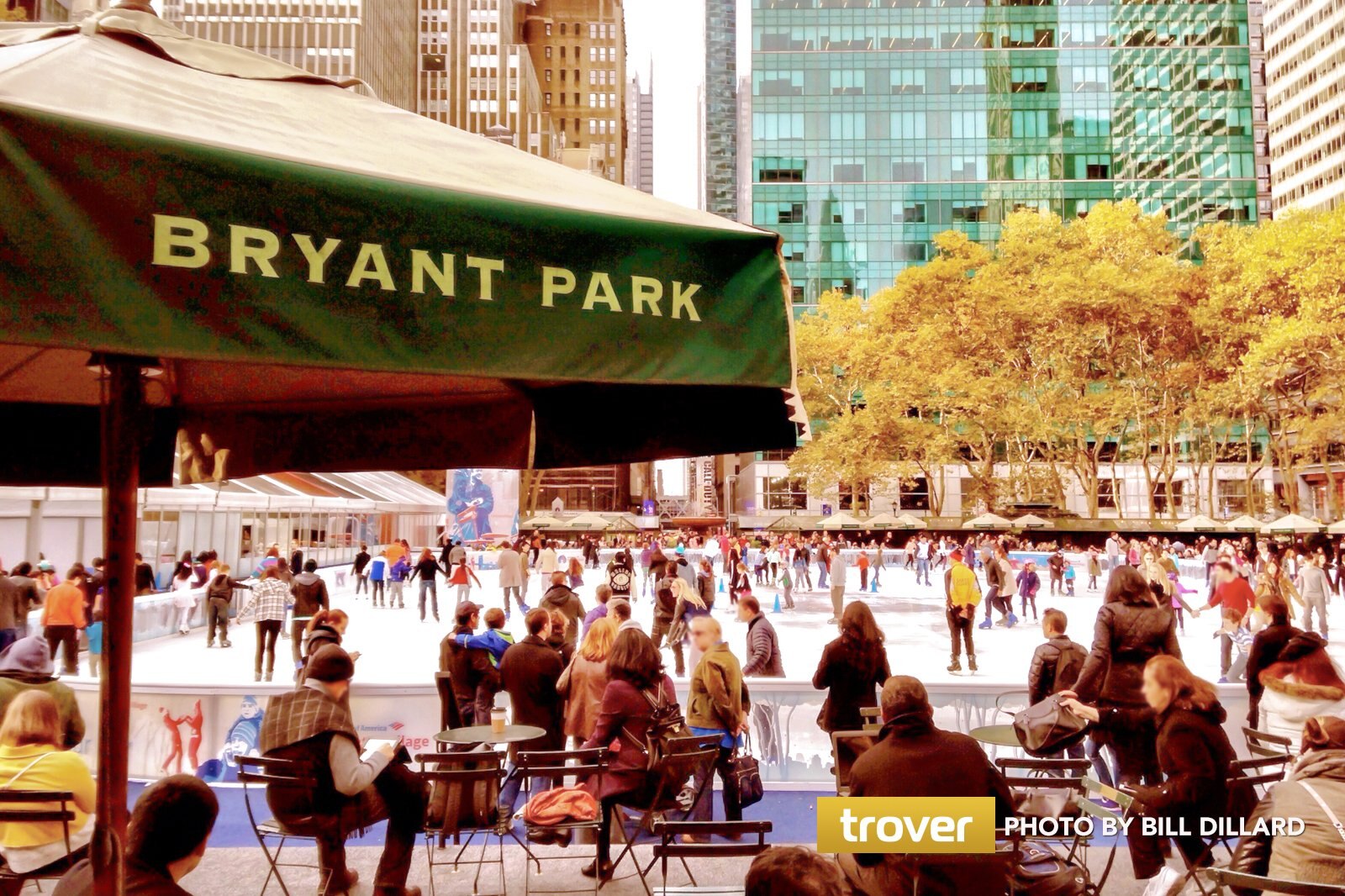 Bryant Park used to host big-named concerts and still attracts plenty of visitors. The park is relatively small at 9 acres and it's constantly packed with city dwellers – it can often be a hectic environment, so it doesn't leave a lot of room for rest and relaxation.
For fewer crowds and better logistics, head south to Gramercy Park for a picnic and enjoy the well-groomed gardens. Then, hop over across the street to Union Square Park, right on 14th Street for more snacks and people-watching.
For book lovers and hipsters alike, the legendary Strand Book Store is just 5 minutes away. Actually, all of the attractions mentioned are just a few minutes away from one another, so you can hit all three birds with just one stone.
Location: Gramercy Park, 3rd Avenue and E. 18th Street, New York, NY, USA