San Francisco Dungeon
Explore the Darkest Parts of San Francisco's History in Gory Detail
The San Francisco Dungeon re-creates some of the darkest historical events in San Francisco history using full surround sets, live actors, and state-of-the-art special effects with a Dark Boat ride. Visitors will walk and ride their way through 9 different attractions showcasing various sinister figures and dark historical events.
You'll meet corrupt robber barons and see the effects of the Black Death at the turn of the 20th century as well as Wild West saloons, gang violence, corrupt businessmen, crime, and punishment. It's an attraction that's horrific and tongue-in-cheek at the same time.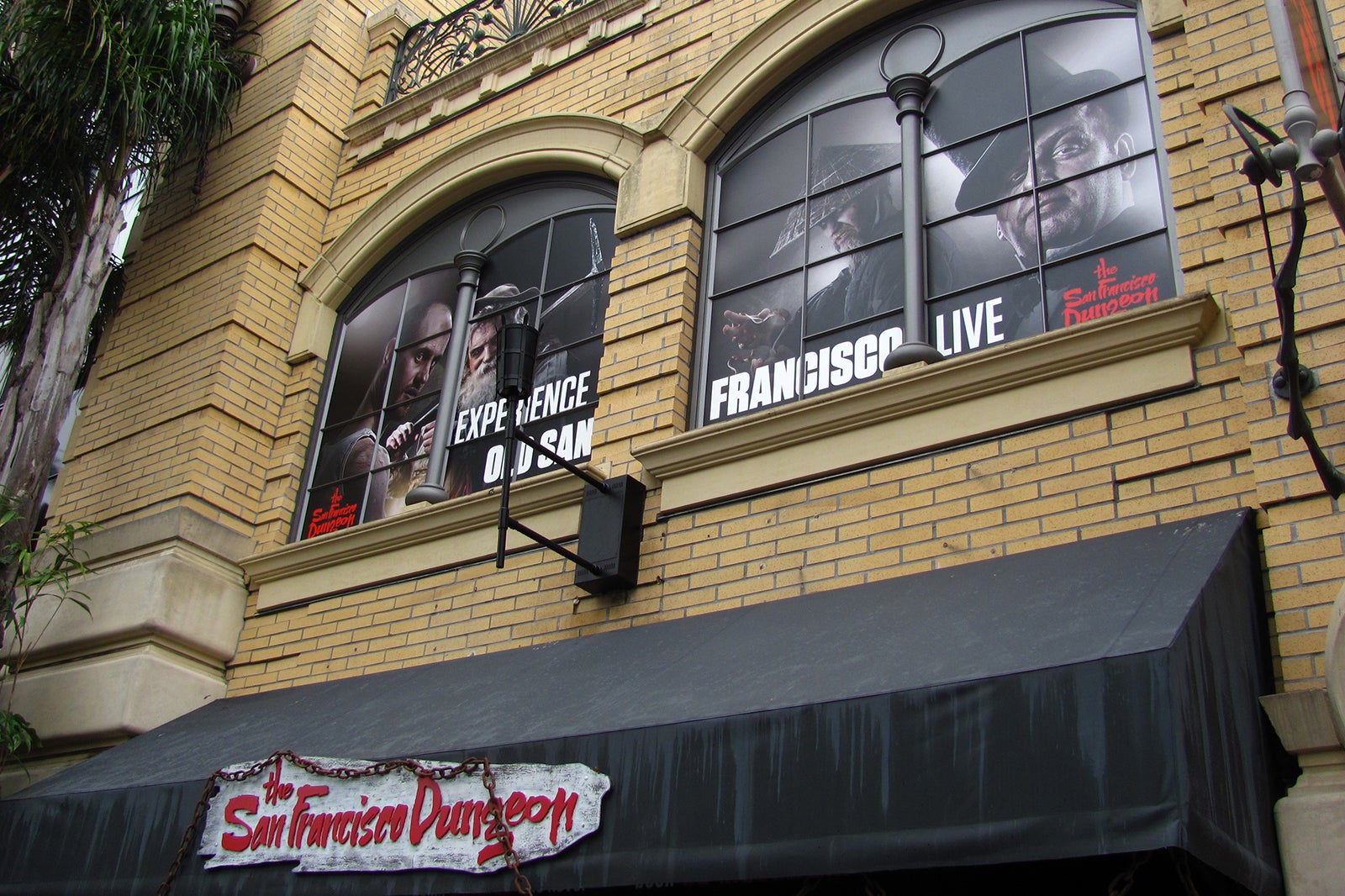 Highlights of the San Francisco Dungeon
The San Francisco Dungeon offers 9 different areas with unique themes and covering individual historic periods. The Descent introduces you to corrupt businessman Colonel Jack Gamble. Gold Rush Greed shows the clashes between European settlers and Native Americans. The Lost Mines of Sutter's Mill showcases the gold rush mines.
The Streets of San Francisco highlights the Kearny Street gangs, while the Courts of San Francisco and the Ghosts of Alcatraz highlight crime and punishment. Miss Piggott's Saloon is an Old West drinking Saloon, while Shanghai Kelly's Boat Ride and the Chinatown Plague showcase Chinatown history.
Good to know about the San Francisco Dungeon
The San Francisco Dungeon is located on Fisherman's Wharf next to Madame Tussauds. If you're driving here, you'll need to use one of the wharf's pay car parks or garages. The dungeon doesn't have its own lot.
The dungeon makes every effort to be accessible to those with disabilities, and most of the areas in the dungeon involve level pathways. However, some floor surfaces are uneven, include slopes, or involve self-transfer from conveyances. Only 1 wheelchair per tour group is allowed. Strobe lights are used, and some areas might be triggering to those with PTSD.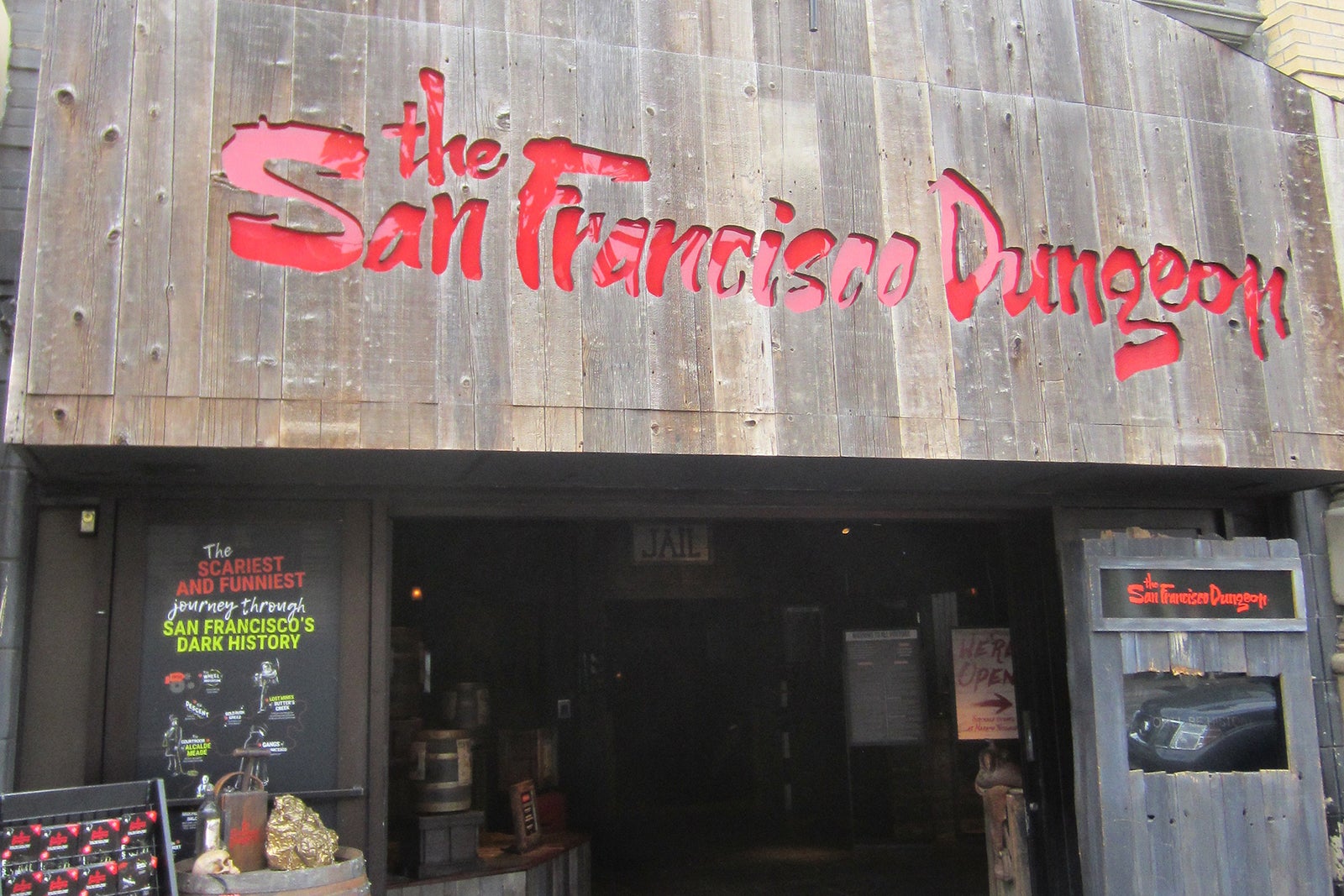 San Francisco Dungeon
Location: 145 Jefferson St Suite 600, San Francisco, CA 94133, USA
Phone: +1 415-722-4418
Why book with Hotels.com?