Bangkok Street Food Guide
Thai Street Food for Beginners!
Street food in Bangkok provides convenient, delicious and cheap meals and it's one of the purest ways to get in touch with the local culture. Even so, it can be a little intimidating for foreigners new to the city. That's why we've put together this guide to street food in Bangkok, covering what you can expect, where to find the best bites and some handy translations for when pointing and smiling isn't sufficient.
Street food is a quintessential part of the Bangkok experience. Wherever you go in the city, food stalls are plentiful and you will find a high concentration of them in busy areas. Some street vendors operate in groups, especially in local markets, which means you can go to the same place every night and have a different choice of meal. Some even open around the clock.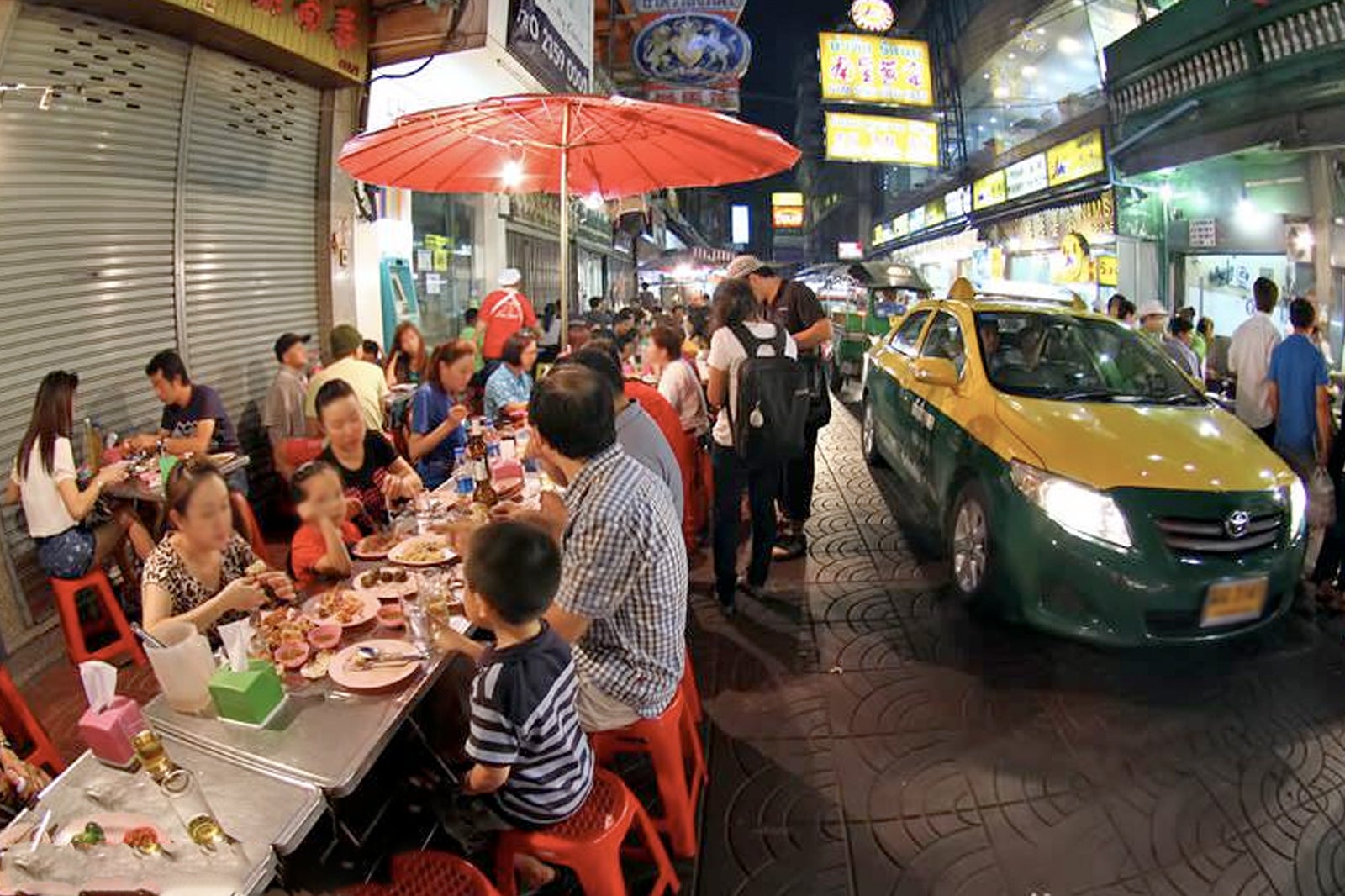 Couples
Families
Food
Budget
Bangkok street food comes in many guises. It might be a humble cart on the side of the road, it could be a collection of stalls in a local market or even a traditional shophouse that has tables spilling out onto the pavement. If you're worried about cleanliness, our tip is to eat at busy places as the ingredients will be fresh.
Food stalls often specialise in particular types of dishes. You should be able to work out the type of food a stall is selling by observing the ingredients and the way they're being prepared. Vendors can be seen busily stir-frying in an ancient wok, pounding papaya, grilling meat skewers or boiling noodles. Some speak basic English but it's not guaranteed. To help you out, here's a list of the most popular street food dishes with Thai translations:
Som tam (ส้มตำ) – Papaya salad
Khao pad (ข้าวผัด) – Fried Rice
Pad thai kung (ผัดไทยกุ้ง) – Noodles with shrimp
Khao mun gai (ข้าวมันไก่) - Steamed chicken on rice
Gai/Moo bing (ไก่/หมูปิ้ง) - Grilled chicken/pork skewers
Sai krok Issan (ไส้กรอกอีสาน) - Sour Issan sausage
Pad krapao moo (ผัดกระเพราหมู) - Stir-fried pork with basil
Pla pao (ปลาเผา) - Fish barbecued in salt
Read more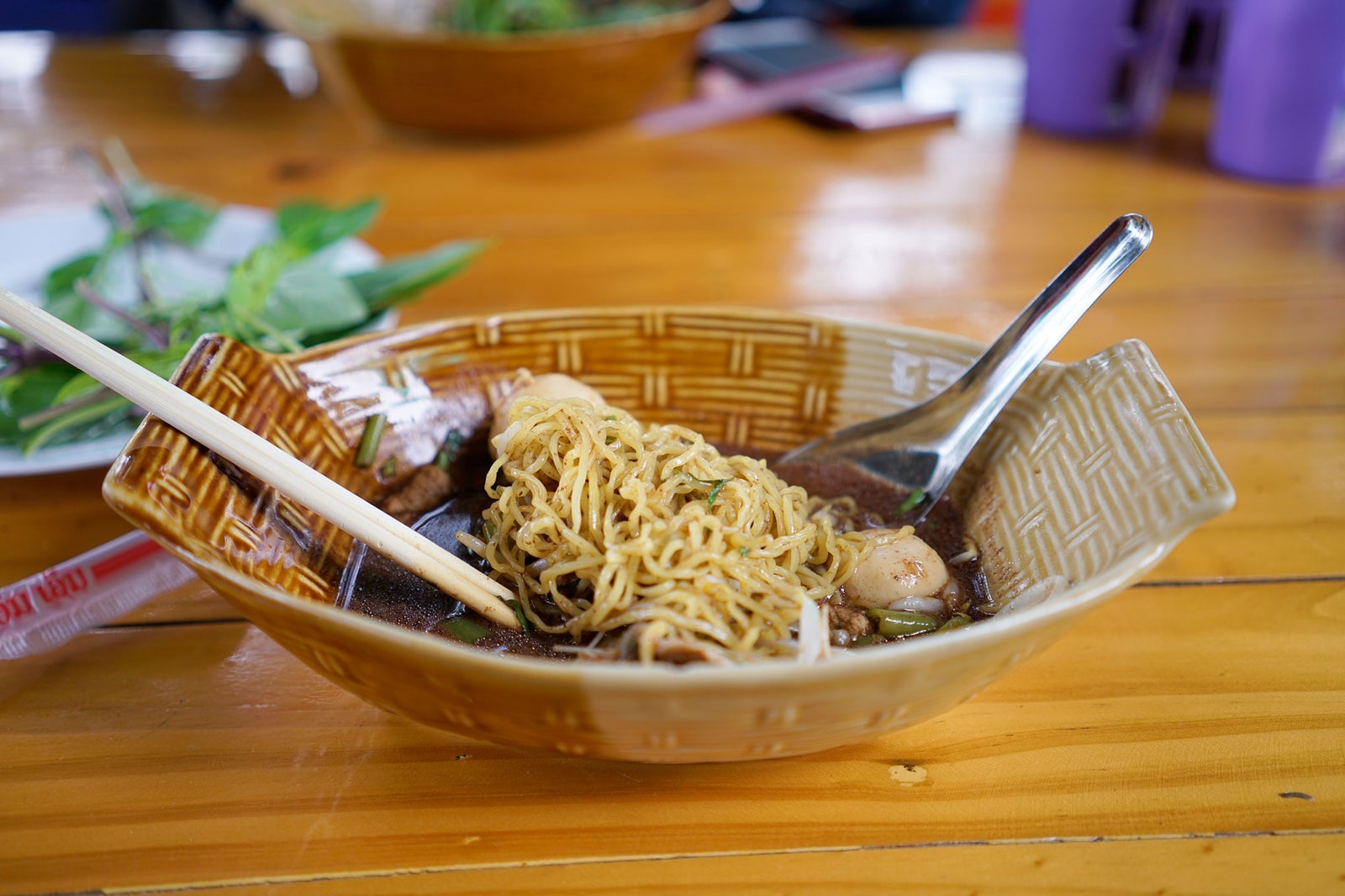 Couples
Families
Food
Budget
There are many kinds of noodle stalls available. They offer either chicken noodles, duck noodles, egg noodles with wonton and moo daeng (red barbequed pork), beef and meatball noodles, or yen ta fou (noodles in red soybean paste with fish ball, squid and morning glory) – the list is endless. The noodles themselves come in different sizes and shapes too.
Deciding what kind of noodles you want can be confusing as choices are so plentiful.
Sen yai (rice river noodle): a wide flat noodle made from white rice flour
Sen mii (rice vermicelli): a small wiry looking rice flour noodle
Sen lek: a medium flat rice flour noodle (the same kind used in pad Thai)
Bah mii: an egg and wheat flour noodle (yellow in colour)
Woon sen (glass noodle): a thin, wiry, transparent soya bean flour noodle
Gieow (wonton): boiled minced pork wrapped in yellow dough
Once you have a favourite kind of noodle in mind, the next step is to make a decision whether to have naam (soup) with it or haeng (dry). Then it's time to choose your meat. Just look at the display and see what is on offer. The price varies from 30 to 80 baht and you can have a larger portion – pee sed (extra) – for an additional fee.
Usually, Thai people add condiments to their noodle soup, otherwise known as the 4 flavours: sugar, dried ground chilli, vinegar with chilli, fish sauce and/or ground peanuts.
3
Different types of food stalls in Bangkok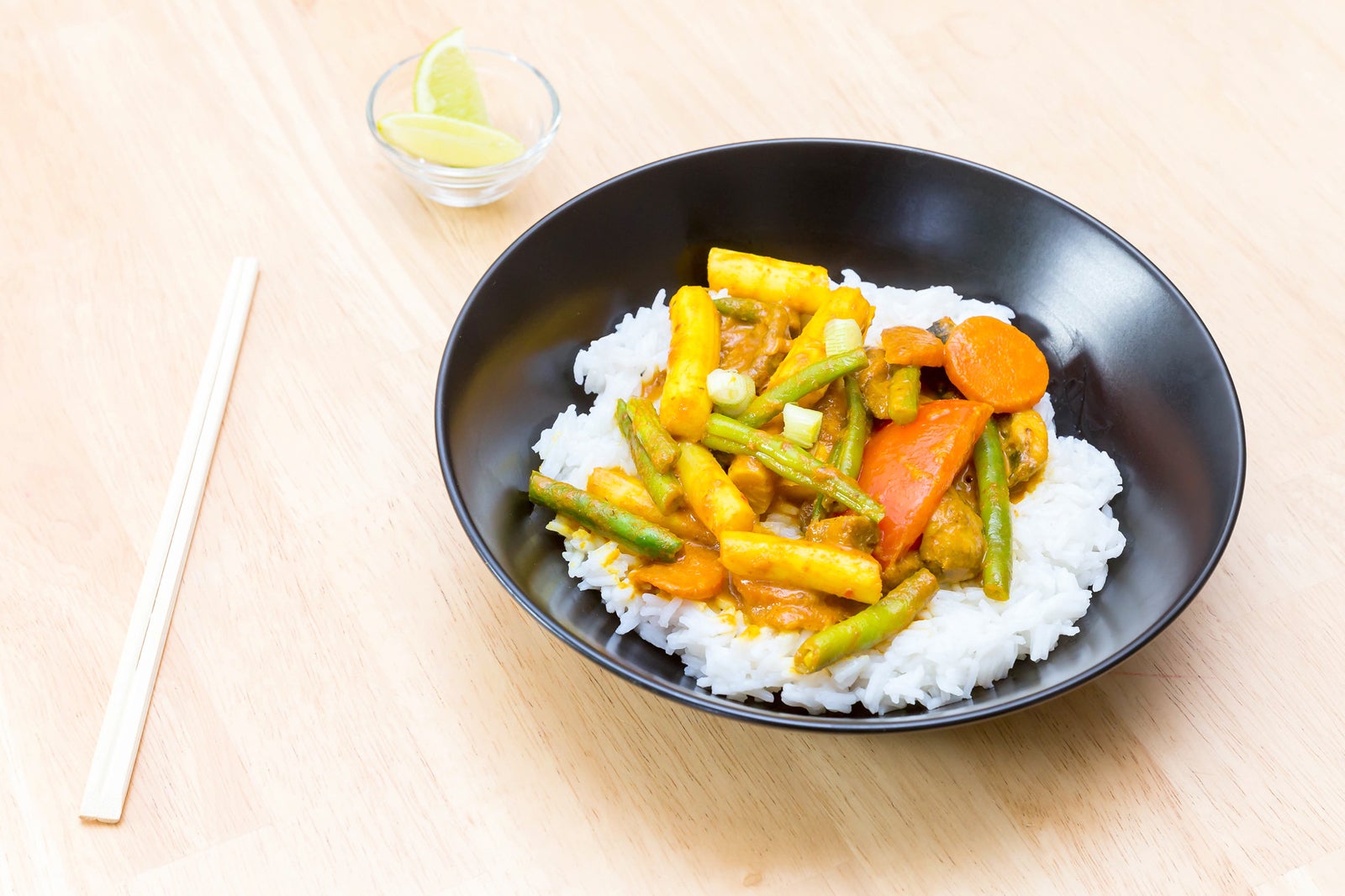 Other types of Thai street food include kaao laad kaeng (curry on rice), with the stalls selling them probably the cheapest and quickest places to eat. A wide range of different items is displayed in tin trays. Here, the ordering process is less tricky than with the noodles because all you need to do is point to whatever you want. The price is also logical; the more items you order, the more you have to pay.
This is just a taste of what you will find. The rest is up to you to explore! The sweat on your back, the pungent smell of chilli in air, the rickety chairs and tables, and the cheap, tasty food – it's a dining experience everyone should experience at least once. You can find Thai street food just about everywhere in Bangkok and at practically every time of the day or night – except on Monday daytime because that's the official street cleaning time when street stalls are not allowed to operate in many areas.
photo by Marco Verch (CC BY 2.0) modified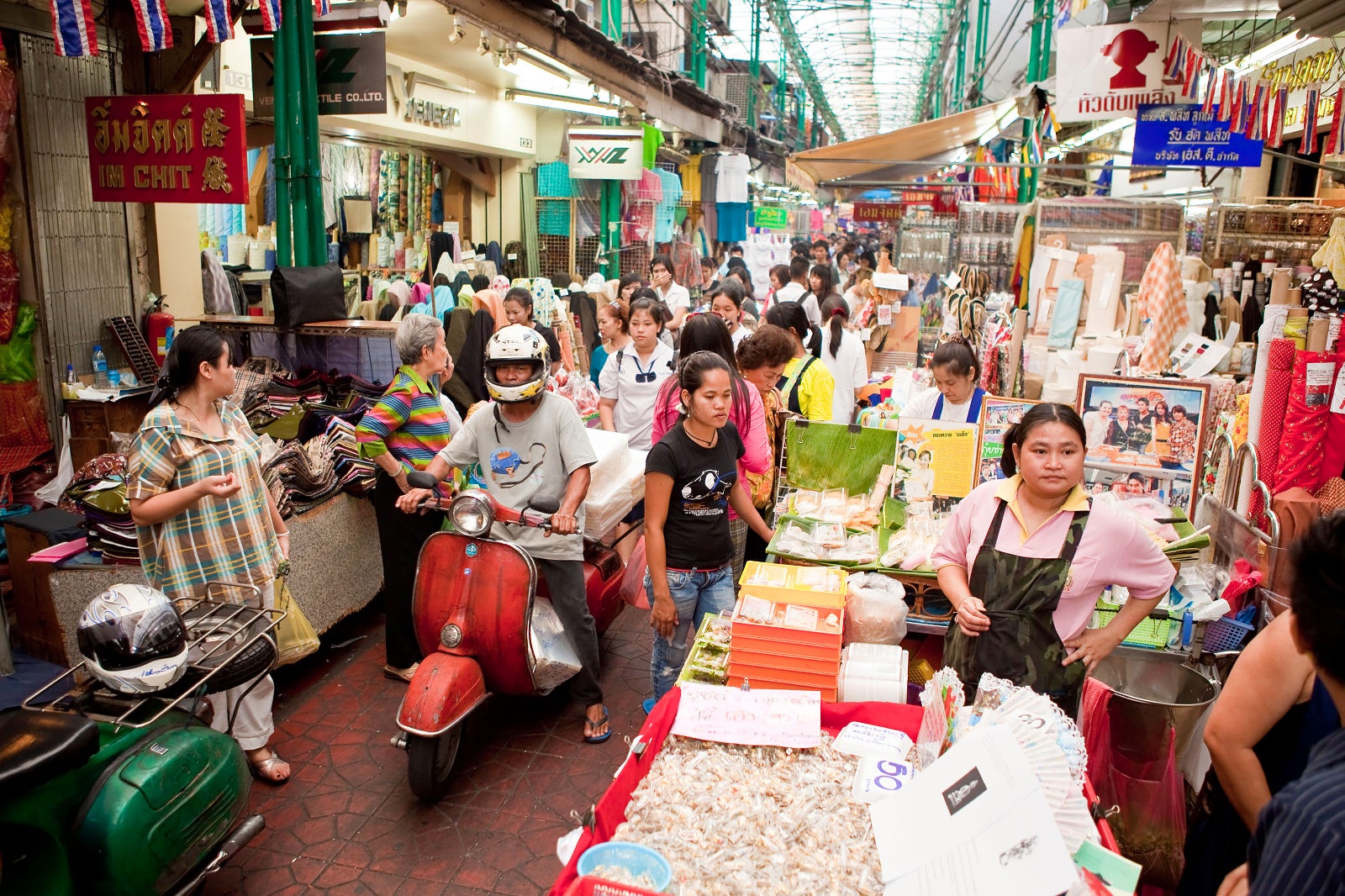 Couples
Families
Food
Nightlife
Budget
Come nightfall, the premier street food haunt in Bangkok is Yaowarat – the main thoroughfare in Bangkok's Chinatown. Barbequed seafood is particularly popular, with Lek & Rut and T & K restaurants set up on 2 sides of Thanon Phadung Dao (Soi Texas) doing a roaring trade.
Don't fill up at one place because to enjoy Bangkok Chinatown street food properly you should snack and move, just like the locals. It can be confusing at first but, with a sense of adventure, it can be a lot of fun. Popular offerings include dim sum, oyster omelettes, flat noodles in a pepper broth, roasted chestnuts, ice cream, fruits, and a host of Thai-Chinese desserts.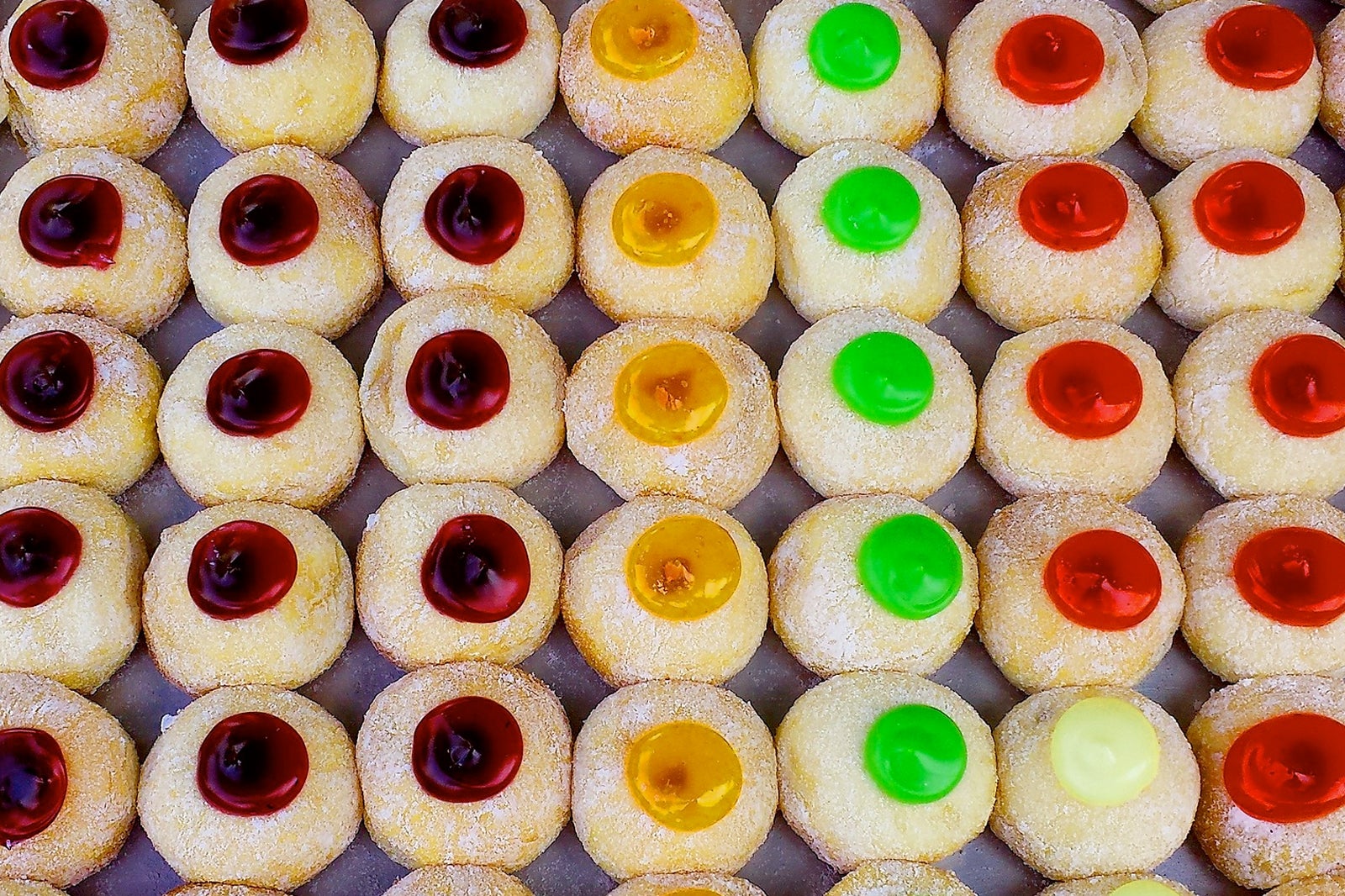 Couples
Families
Food
Budget
This ancient area of Bangkok has long associations with immigrants to the Thai capital, who each brought their own food culture with them, be it Chinese, Indian or western. Over time, this has combined with traditional Thai cuisine. Top street food options in this area include roast duck, crispy pork, rice porridge, pork dumplings, green curry with roti, baked bread and so much more. In fact, there is so much choice in such a small area that Bang Rak is a popular street food tour route.
6
Bangkok Old Town (Koh Rattanakosin)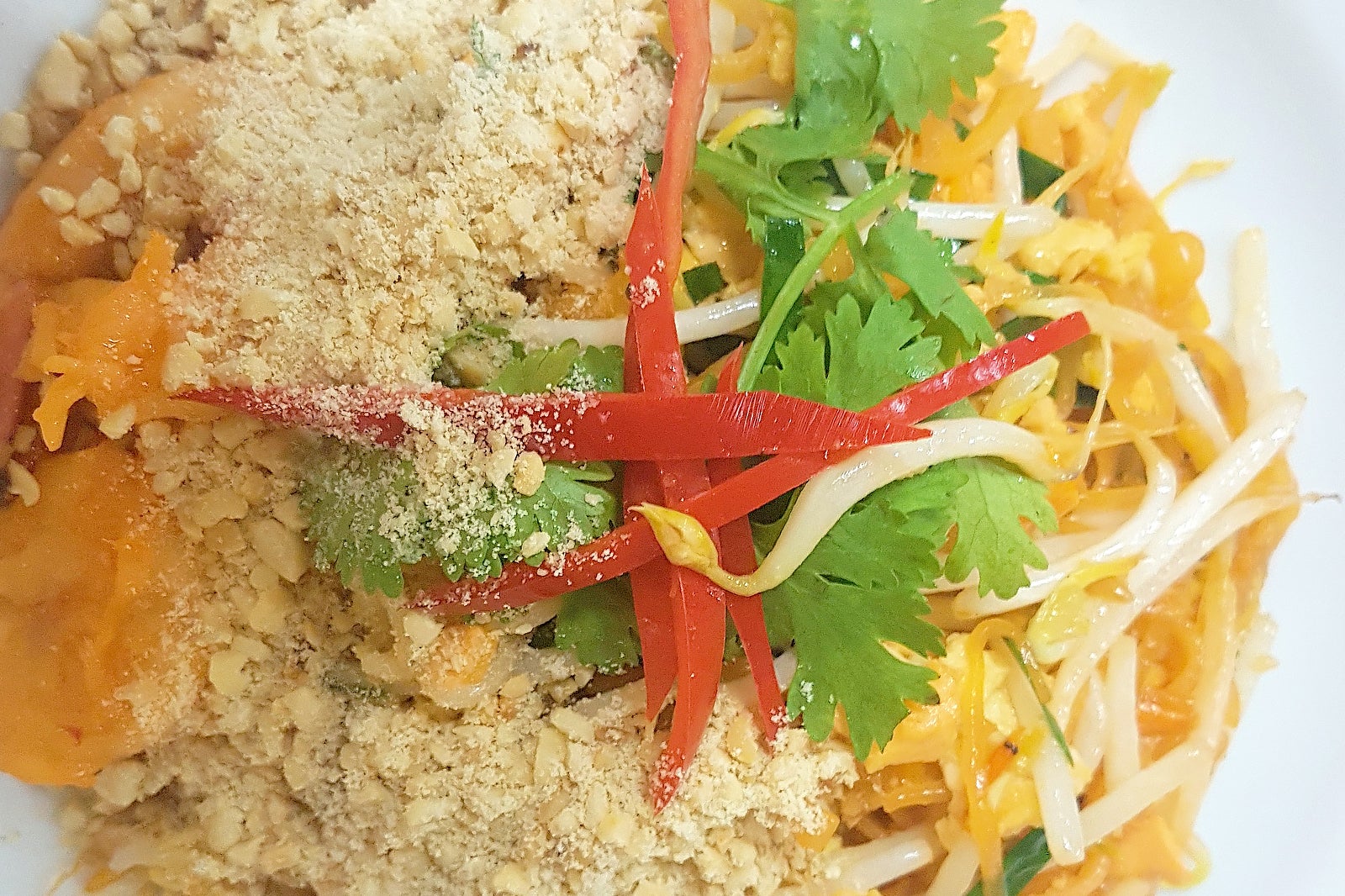 Couples
Families
Food
Budget
Bangkok Old Town has legendary street food restaurants scattered among its narrow streets, but none more famous than Pad Thai Thip Samai, which is generally considered to have the finest pad Thai in Bangkok – which pretty much makes it the best in the world. It's commonly known as Pad Thai Pratu Pee by locals or 'Ghost Gate Pad Thai'. Come here from mid-afternoon until late to get a genuine slice of Bangkok street food that is popular with locals and visitors in equal numbers.
photo by Iudexvivorum (CC0 1.0) modified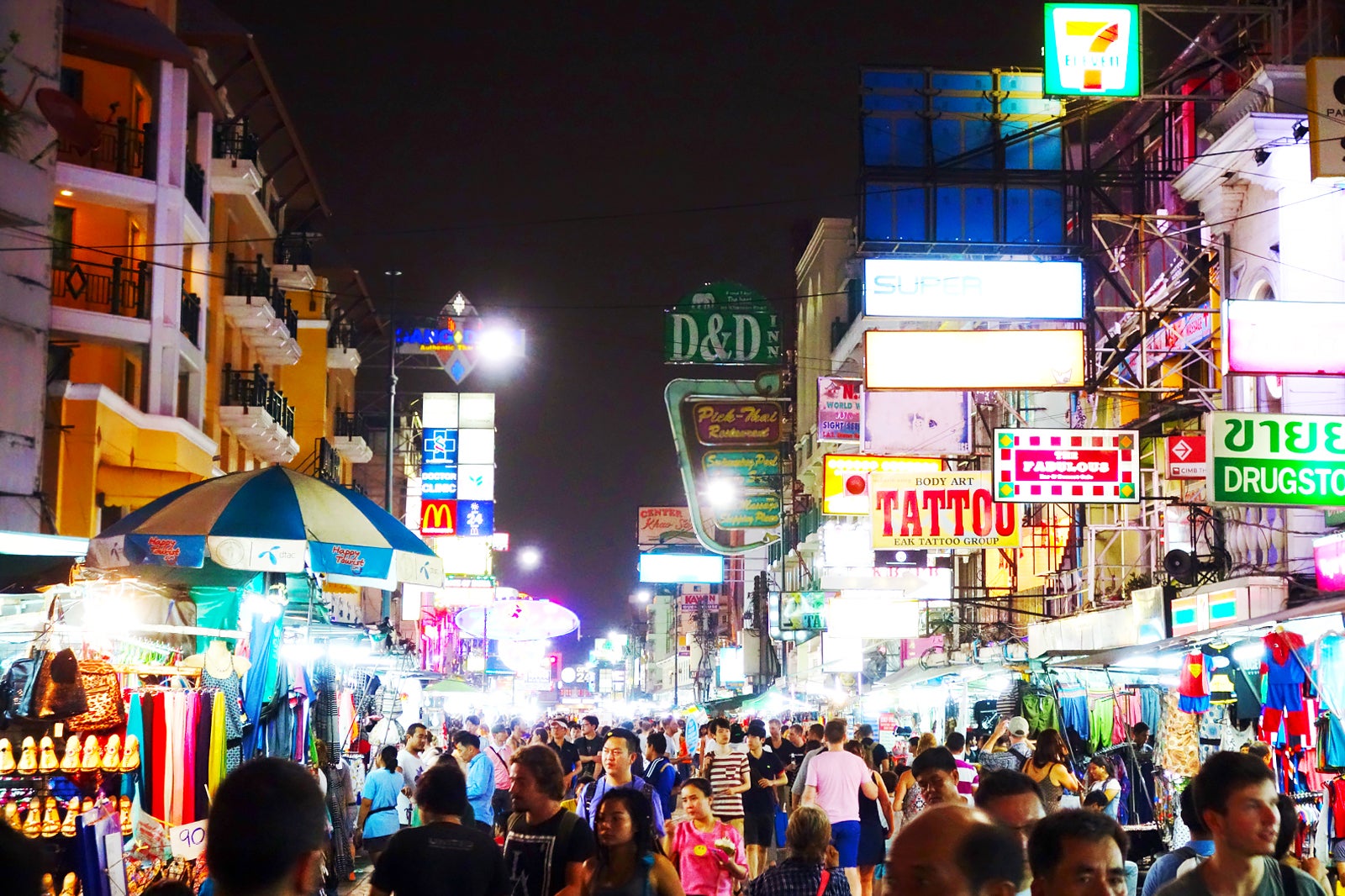 Around Khao San Road and its sister street Soi Rambuttri, you will find a mass of street food options serving everything from fried rice to tom yum soup and even carts selling fried insects!
Although many of these restaurants alter the flavour to be more 'accessible' to the foreign crowds, you can still find plenty of cheap, tasty options around here.