Baldwin Hills Scenic Overlook is a viewpoint from which you can see all the way from Santa Monica Bay to the San Gabriel Mountains with Los Angeles in the middle. Not only can you take in the scenic views, but you can also enjoy a bit of adventure by simply travelling to the summit.
This overlook reaches 500 feet high, and you can discover several exhibits at the overlook and accompanying visitor centre that describe how the land was once exploited for resources but has since become a symbol for conservation and restoration.
Baldwin Hills Scenic Overlook in Los Angeles - one of the highlights of 10 Best Viewpoints in Los Angeles (Read all about Los Angeles here)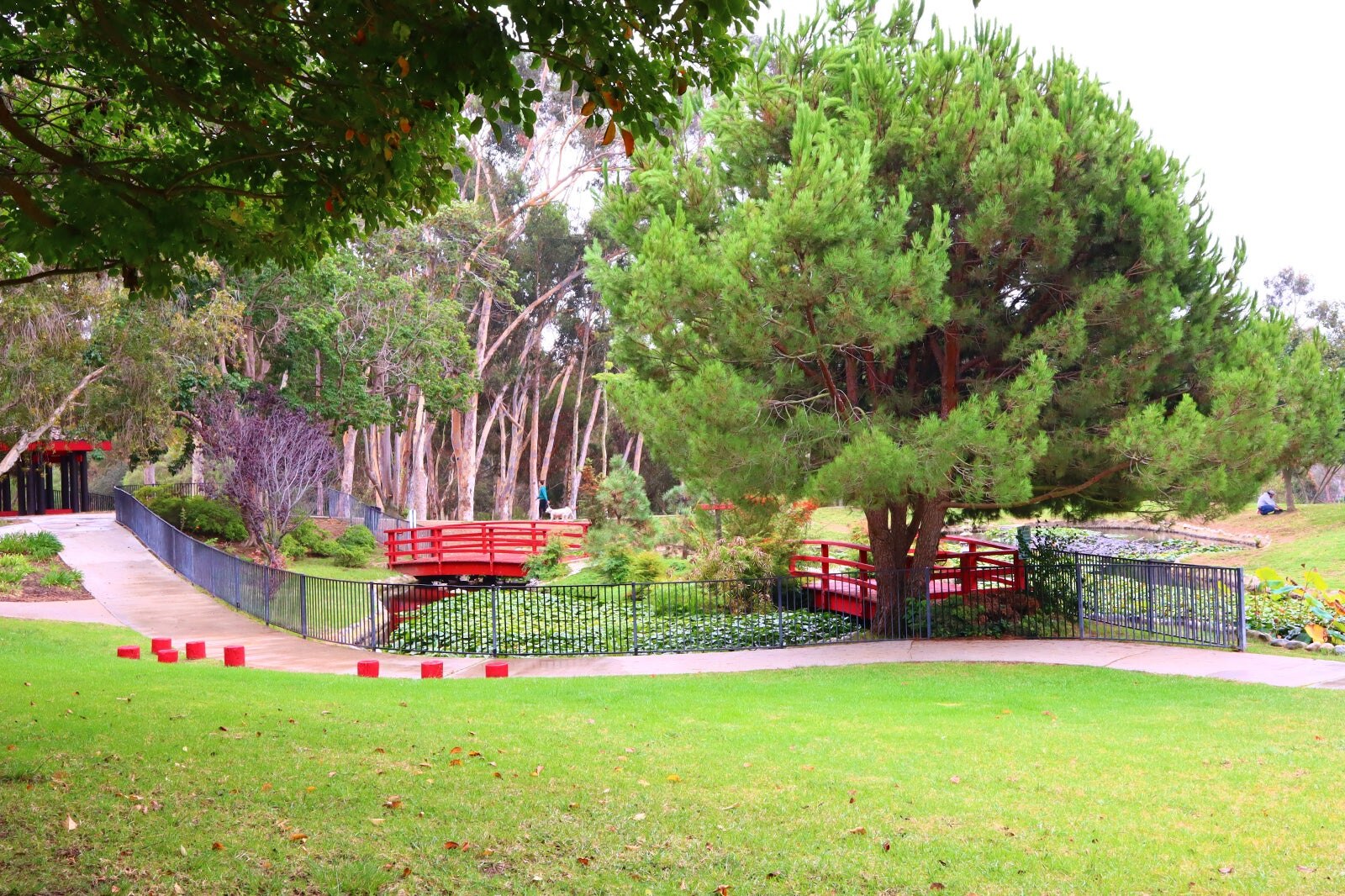 Baldwin Hills Scenic Overlook highlights
When you're looking to reach this overlook, you'll find yourself with 3 primary options. You can simply drive up to the car park near the overlook if you just want to see the view. Alternatively, you can take the stairs. It's quite a climb, so be prepared to work those leg muscles.
Finally, you can take the dirt trail path. This is useful for visitors who want a more adventurous experience. The dirt trail winds up the side of the hill and crosses the straight stone staircase a few times before reaching the top.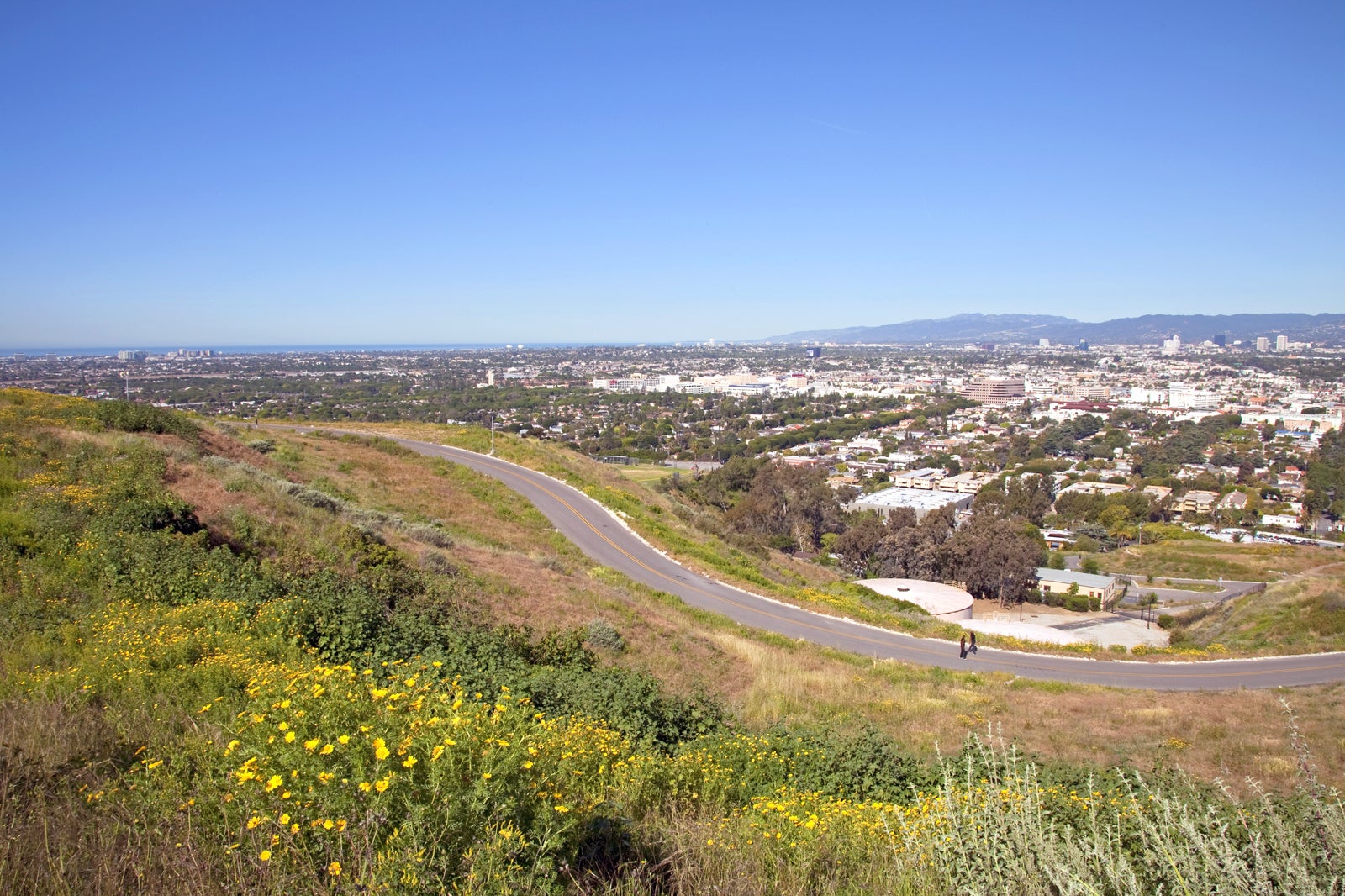 Good to know when visiting Baldwin Hills Scenic Overlook
If you're looking to visit the overlook by car, you can park at the bottom of the trail to walk up or in the car park near the top. There is a parking fee, so you may want to take the Metro to the La Cienega/Jefferson Station. From there, it's about a 30-minute walk to the trailhead.
Given the location of the overlook, you'll find yourself near quite a few other attractions, some of which you can see on the way up to the overlook. This includes Sony Pictures Studios and the iconic triangular Culver City Hotel.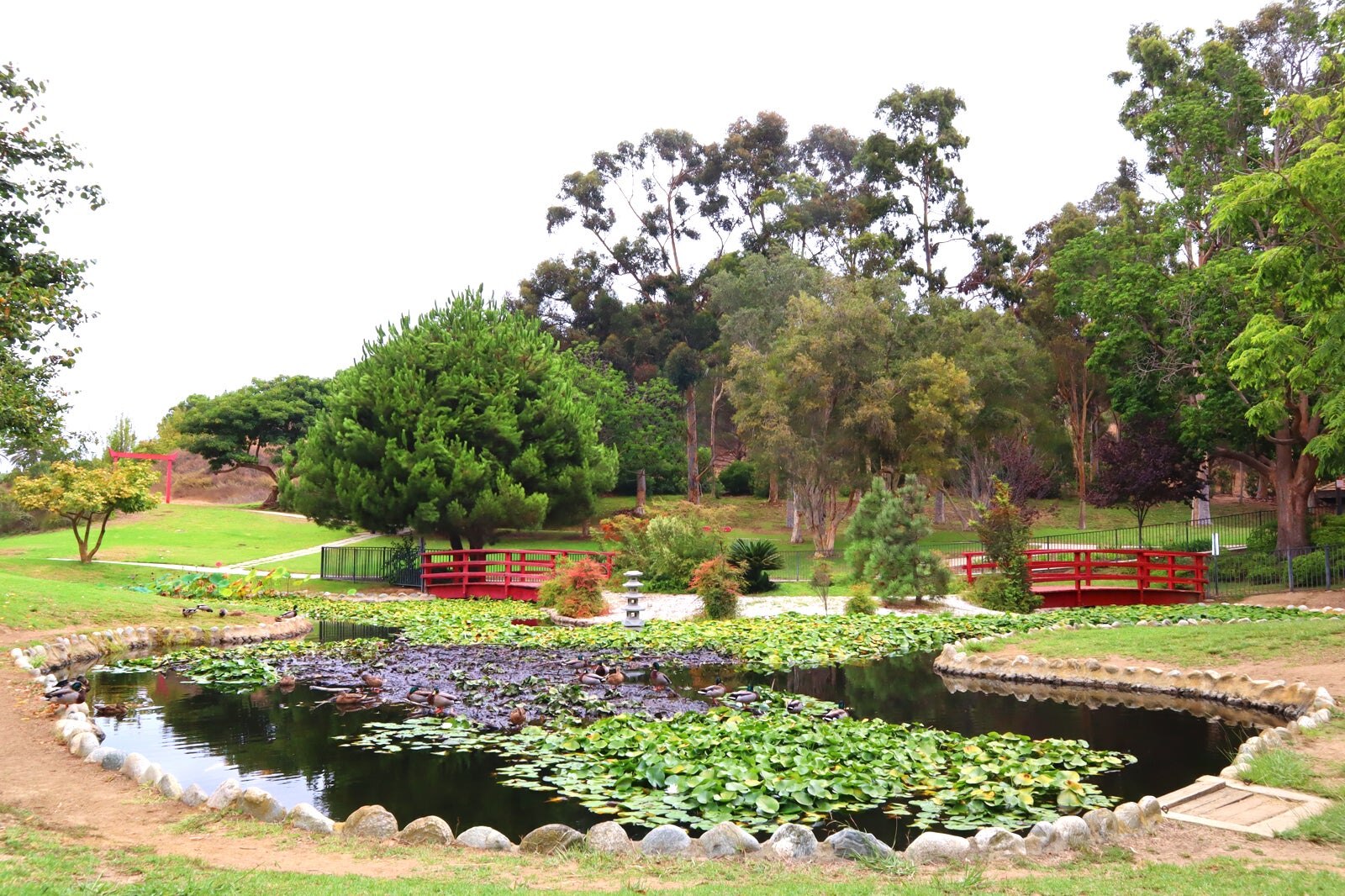 Baldwin Hills Scenic Overlook in Los Angeles
Location: 6300 Hetzler Rd, Culver City, CA 90232, USA
Open: Daily from 8 am to sunset
Phone: +1 310-558-5547
Why book with Hotels.com?