Gateway District in Las Vegas
Experience Pulse-Pounding Thrill Rides Next to Unpretentious Indie Shops
The Gateway District offers a cornucopia of entertainment experiences, from roller coasters and catapult thrill rides to vintage and antiques shops and casual local dining. It's also a destination for themed wedding chapels that cater to those looking to get married in classic Vegas style. It's in the heart of city centre and bordered by the Arts District just a few streets away.
The Gateway District is a vital and vibrant part of the revitalised historic city centre area bordered by Sahara Avenue, Industrial Road, Las Vegas Boulevard, and Imperial Avenue. It's a place where you can enjoy relaxed, unpretentious surroundings away from the hustle and bustle of many other areas, but you'll still find plenty of exciting attractions to enjoy. These include vintage clothing stores, antiques shops, and thrill rides atop iconic hotels. There are also plenty of eateries in the district, most of them of the quick-eats variety.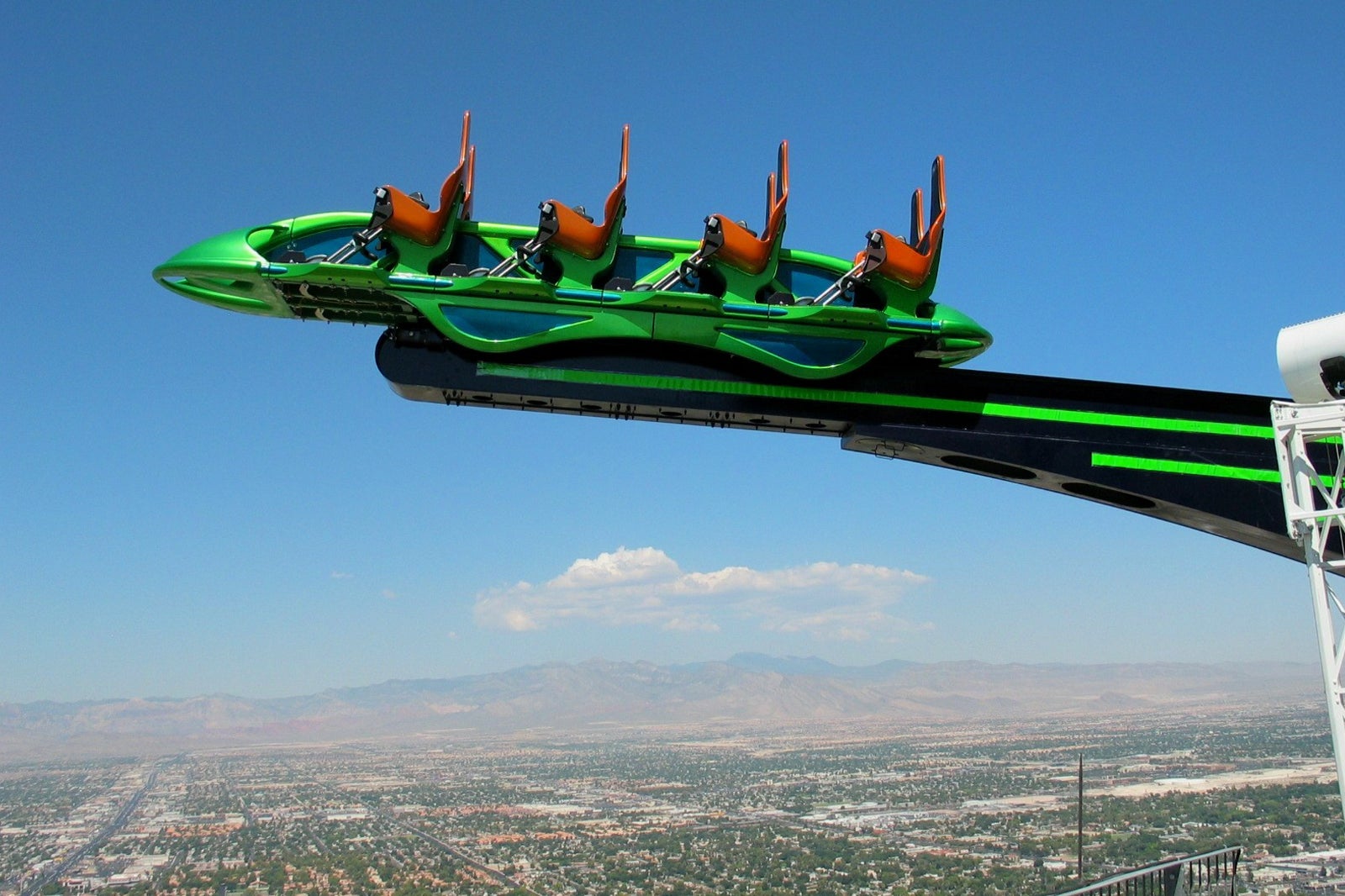 Highlights of the Gateway District
One of the biggest attractions of the Gateway District is The STRAT Hotel, Casino & SkyPod, formerly known as the Stratosphere. People love to visit for the thrill rides that include a vertical catapult and the X-Scream roller coaster that was inspired by a teeter-totter. The hotel is one of the tallest structures in the city, and you can catch panoramic views of the surrounding area from its heights.
Themed wedding chapels are also ubiquitous in this area, including the famous Little White Wedding Chapel that has seen such celebrities as Michael Jordan, Slash, and Judy Garland come through its doors. Just down the street, you'll find a wide range of shops selling vintage fashions, collectibles, antiques, and boutique goods. At some point, you're sure to get hungry. Here you can find microbrew pubs, pizzerias, burger joints, and other restaurants ranging from fast food to indie places.
Attractions near the Gateway District
Another reason to visit the Gateway District is that it's just down the street from a wealth of other historic, exciting, and entertaining attractions. The Arts District is just to the north, where you can visit indie art galleries, see striking street art from the latest up-and-comers, hit more antique and vintage stores, and kick it with the bohemian set.
While you're here, you'd be remiss to miss the Fremont Street Experience with its dome of over a million bright LEDs and its markets, vendor stalls, and live entertainment. Just a few minutes south you'll find Chinatown Plaza, a shopping and dining mecca that attracts foodies and culture enthusiasts. You'll find classic and historic casinos all along the streets of the Gateway District and the surrounding areas of City centre Las Vegas. Here you can get your gaming on in style, with vintage surroundings and a more refined atmosphere.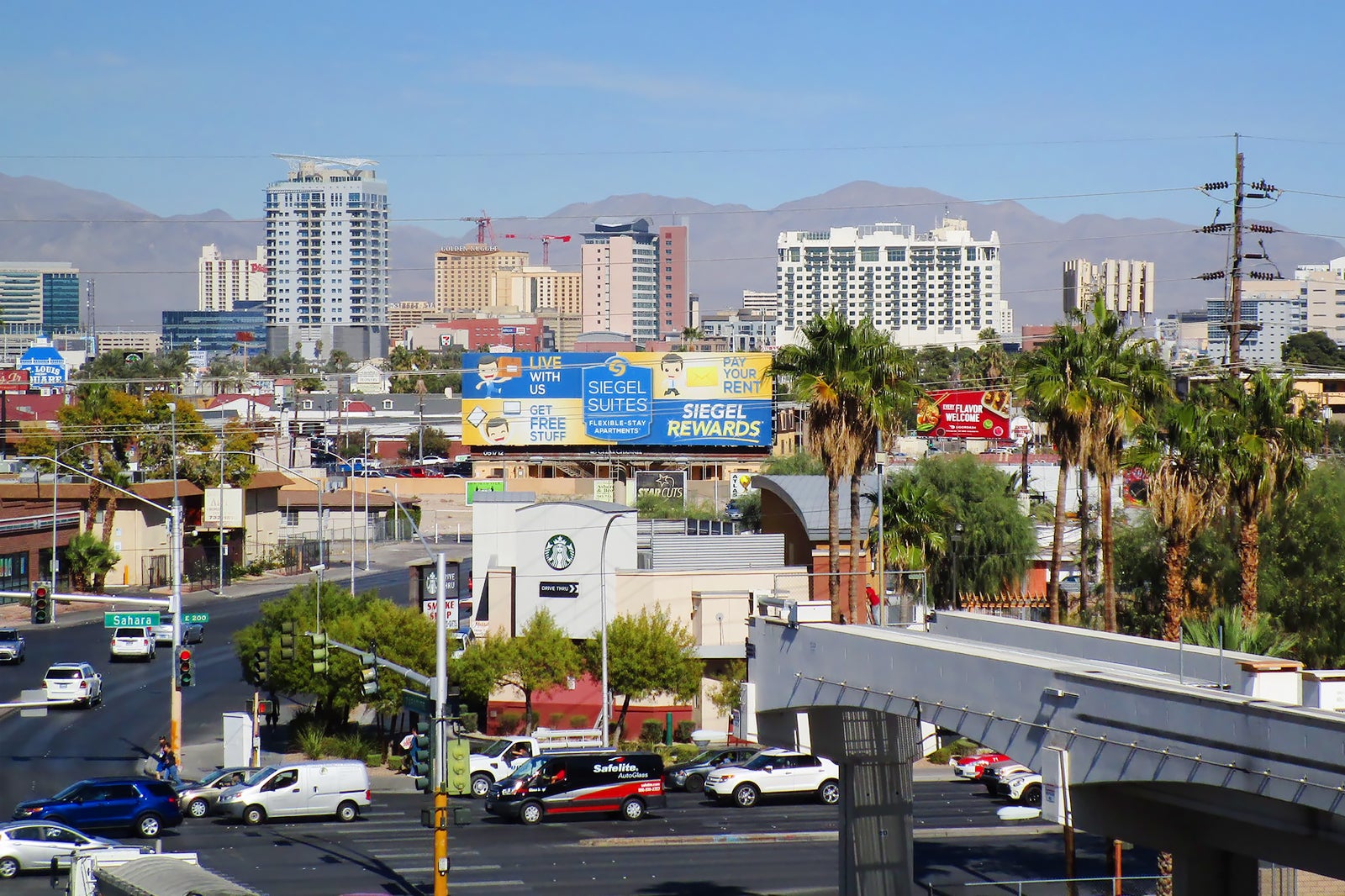 Good to know about the Gateway District
The Gateway District is a central location in the city centre area of Vegas. That means when you stay here, you're within easy reach of just about any kind of entertainment experience you can imagine. There are plenty of ways to get around, including public transport, taxis, and ride-shares. Many attractions are family-friendly as well.
Many of the streets and areas near the Gateway District are walkable, so prepare to get your steps in. The city, by and large, is disability accessible and wheelchair-friendly, but it's always a good idea to give businesses a heads-up to discuss any accommodation you might need. Dogs can be walked on leashes in the public areas of the city, but each business has its own rules about pets. You'll generally be able to bring service animals, but it's best to contact businesses about their pet regulations.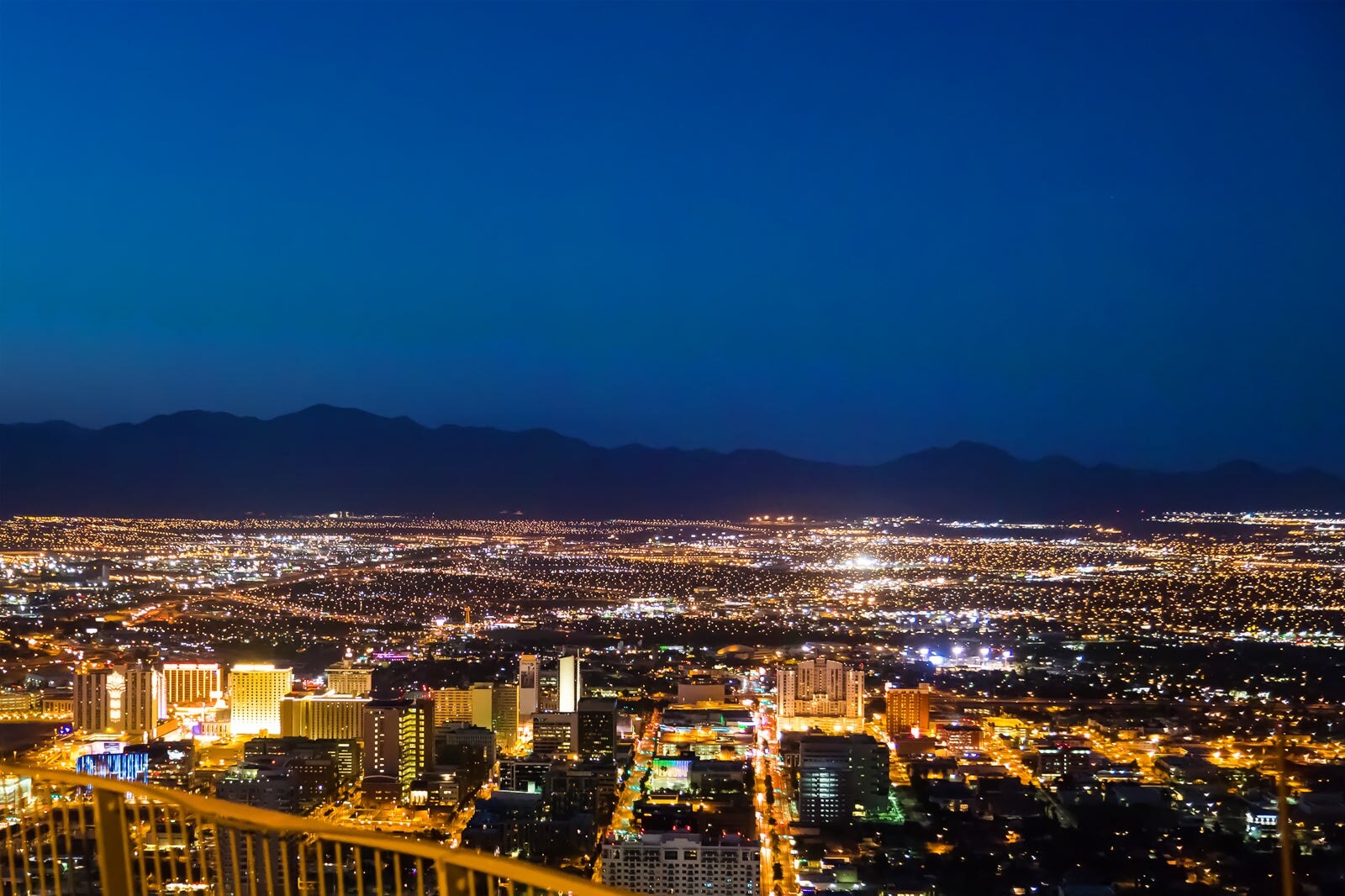 Gateway District in Las Vegas
Why book with Hotels.com?