Mission Beach is a neighbourhood built on a sandbar peninsula northwest of downtown San Diego. It is defined by its 2 miles of oceanfront boardwalk and long sandy beach. The peninsula is a skinny piece of land that is only 2 blocks wide, with the waters of Mission Bay to the east and the Pacific Ocean to the west. The San Diego River estuary forms the natural border to the south of the peninsula.
Mission Beach is a lively seaside neighbourhood that's most well-known for its bustling promenade. The long beachfront area is a great place to spend time in summer, with activities ranging from surfing and boating to cycling along the boardwalk.
Mission Beach in San Diego - one of the highlights of 10 Active Things to Do in San Diego and 14 Best Beaches in California (Read all about San Diego here)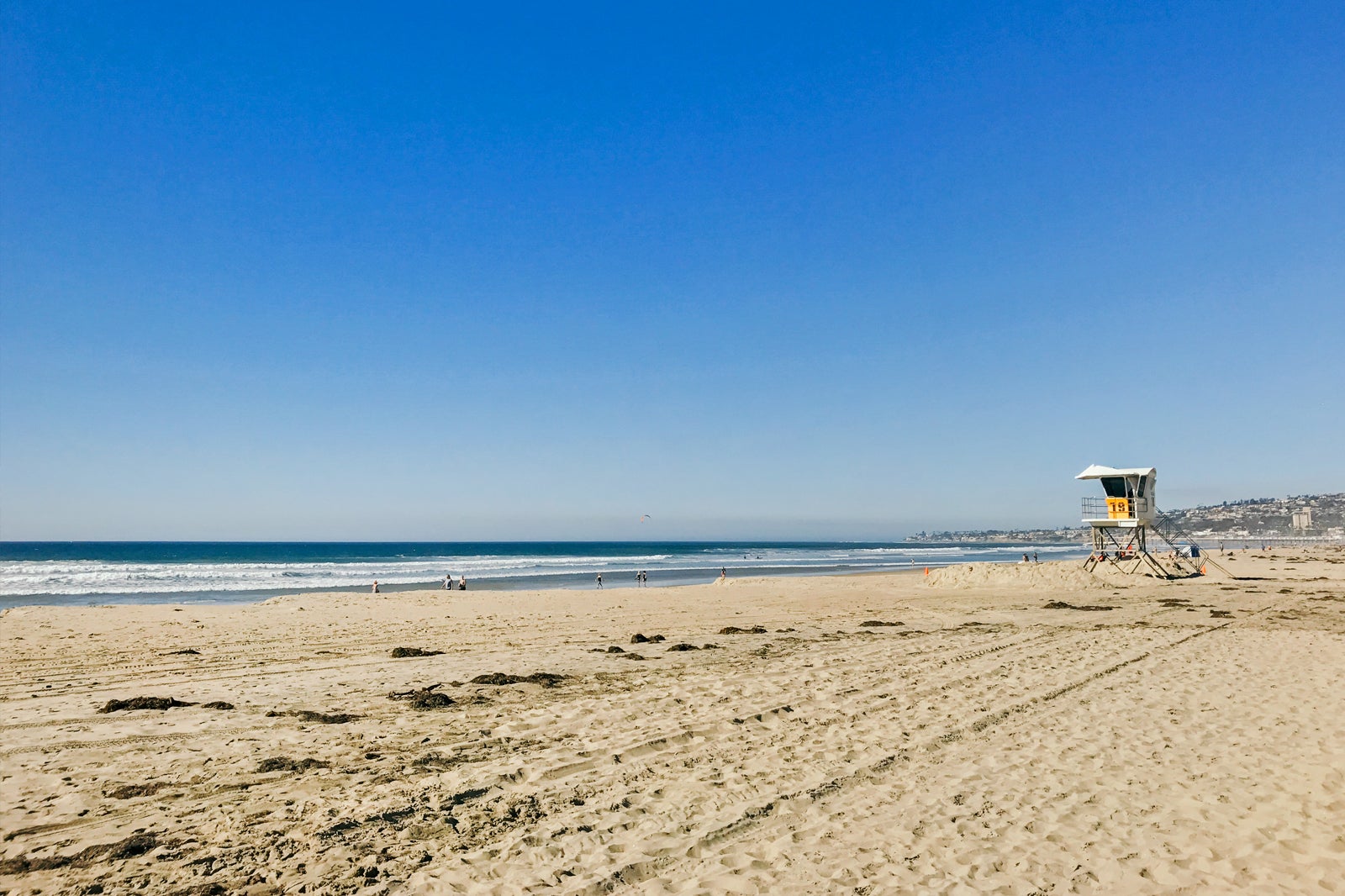 What are the highlights of Mission Beach?
As the name suggests, Mission Beach is characterised by its 2-mile long sandy beach along the Pacific Ocean side of the peninsula. The beach is popular in summer, with a range of water-based activities on offer including surfing, boating and beach volleyball. The long boardwalk along the beach is equally popular, with locals and visitors enjoying cycling, skating, and walking at any time of the year.
One of the defining features of the Mission Beach neighbourhood is Belmont Park. This beachfront amusement park was originally built in 1925. It's home to the iconic wooden Giant Dipper Roller Coaster, which has been restored many times over the years. Running parallel on either side of Belmont Park, the oceanfront boardwalk and Mission Boulevard are lined with a variety of shops, bars and restaurants. The area is particularly lively during summer and after dark.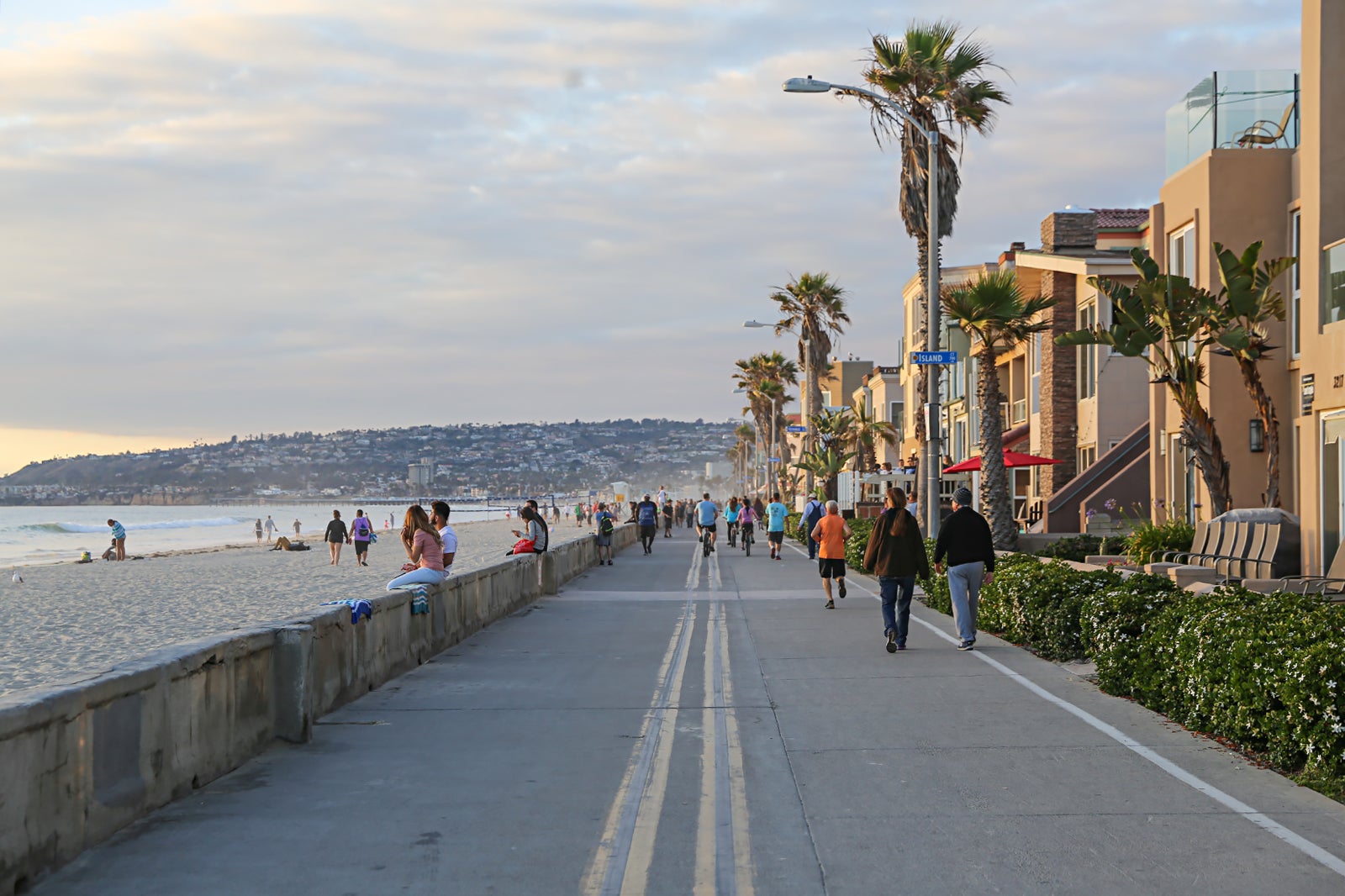 What are the best nightlife experiences in Mission Beach?
The Mission Beach area has a vibrant nightlife scene with many well-known bars. While Pacific Beach to the north is more widely known as a nightlife hotspot, Mission Beach is still a popular place to head for a more casual affair. There is a range of great restaurants and bars, with the most popular establishments around the Belmont Park area. There, you can find Beach House Grill, Draft South Mission and Cannonball, which all overlook the ocean.
While Belmont Park often attracts a larger crowd, there are some popular bars and restaurants strung along Mission Boulevard leading up to Pacific Beach. You can head to Beachcomber and Pennant Bar towards South Mission Beach, or Guava Beach Bar and Miss B's Coconut Club further north.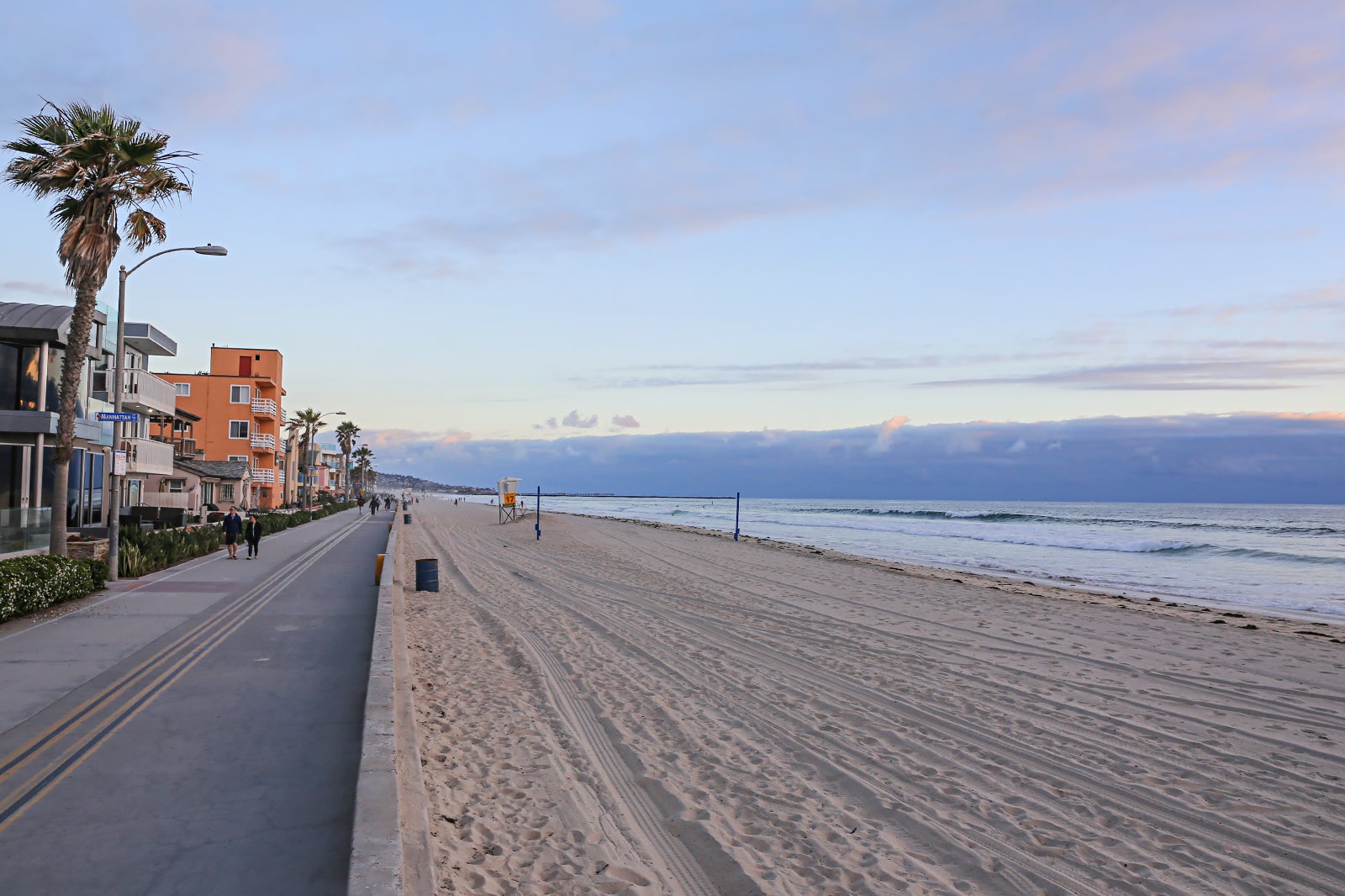 Good to know about Mission Beach in San Diego
Mission Beach is an easy neighbourhood to navigate. The small, skinny peninsula has 1 main thoroughfare known as Mission Boulevard, which runs parallel to the beach and boardwalk. If you're driving, large public parking lots are available around Belmont Park and South Mission Beach. Otherwise, bicycles can be rented on the boardwalk for exploring the area.
The beach is quite busy throughout summer, as well as on warm days at any time of the year. There are plenty of lifeguards and public bathrooms along the long stretch of sandy beach. South Mission Beach is slightly wider than Belmont Park, with more room and usually a quieter place to relax. If you want to bring your dog down to the beach, leashed dogs are allowed before 9 am and after 6 pm from April to October and after 4 pm from November to March.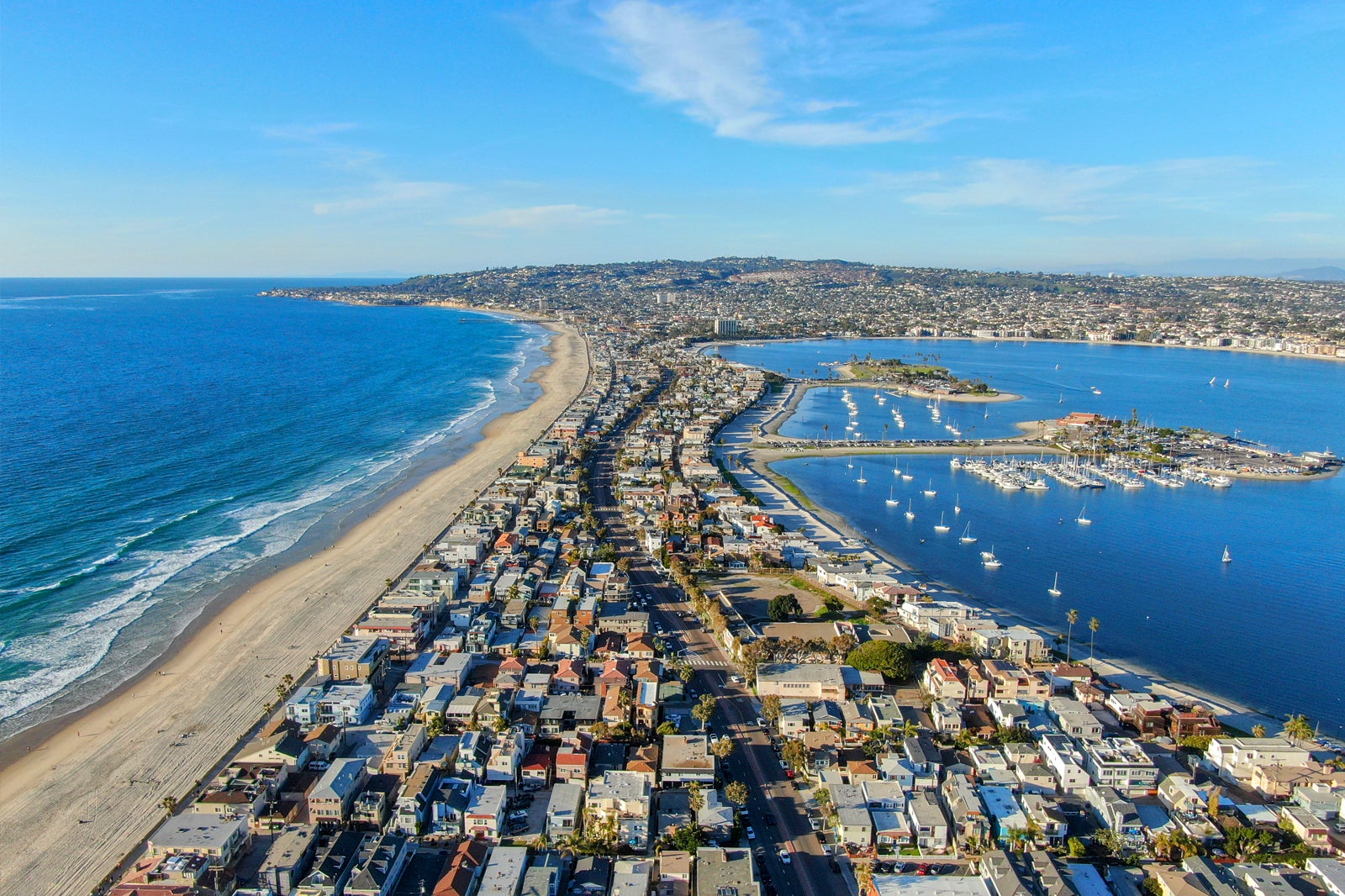 Mission Beach in San Diego
Location: Mission Beach, San Diego, CA 92109, USA
Open: 24/7
Back to top