10 Mistakes People Make When Visiting San Francisco
What Not to Do in San Francisco on Your 1st Visit
A trip to San Francisco can be an amazing experience, but it can be spoilt by some simple mistakes. Whether you're interested in taking a ferry out to Alcatraz Island, driving through the iconic curves of Lombard Street, exploring the chocolatiers on Union Square, dropping a line off Fisherman's Wharf, or just taking in the sights and sounds, the City by the Bay is filled with things to see and do.
However, a few very basic mistakes could mean the difference between a dream holiday and a trip fraught with pitfalls and problems. From the folly of thinking you should drive everywhere to underestimating the crowds at popular tourist destinations, we'll walk you through some mistakes to avoid while visiting San Francisco.
1
Planning to drive everywhere
Save cash and only rent a car if it's absolutely necessary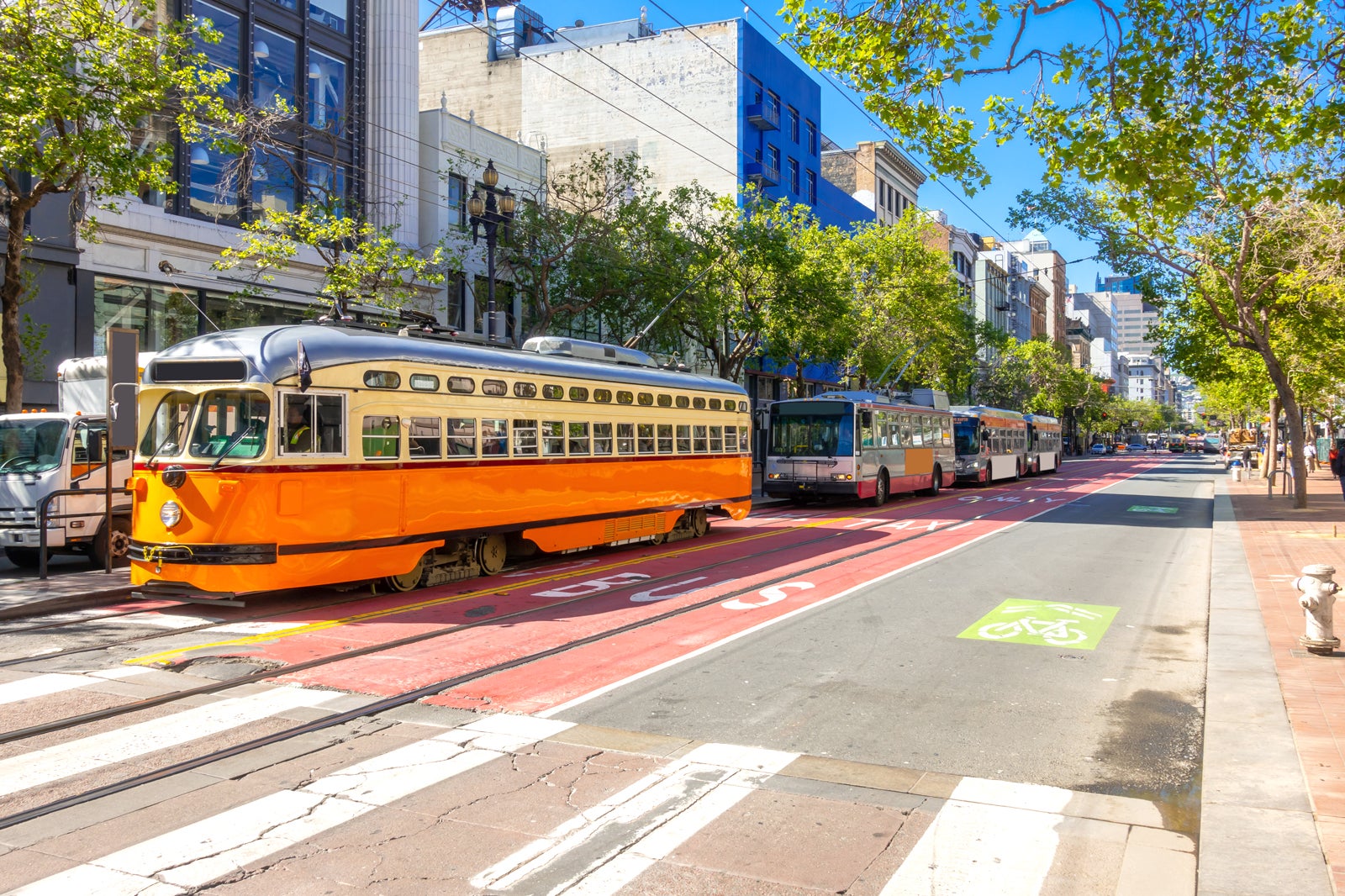 San Francisco is a big city, so it's tempting to think the best way to see it all is with a rental car. While having one at your disposal can be liberating, it opens you up to additional costs and hassles. Parking is limited and can be costly. By the time you find somewhere to park, chances are you will have to walk quite a distance to reach your destination, making the rental a bit redundant.
Instead, get around the city using Muni (buses, light trains, streetcars and cable cars) or taking the BART (Bay Area Rapid Transit). Taxis and Uber can help you save time and hassle while travelling around San Francisco.
2
Catching a cable car at the wrong stop
The city's iconic cable cars should be accessed strategically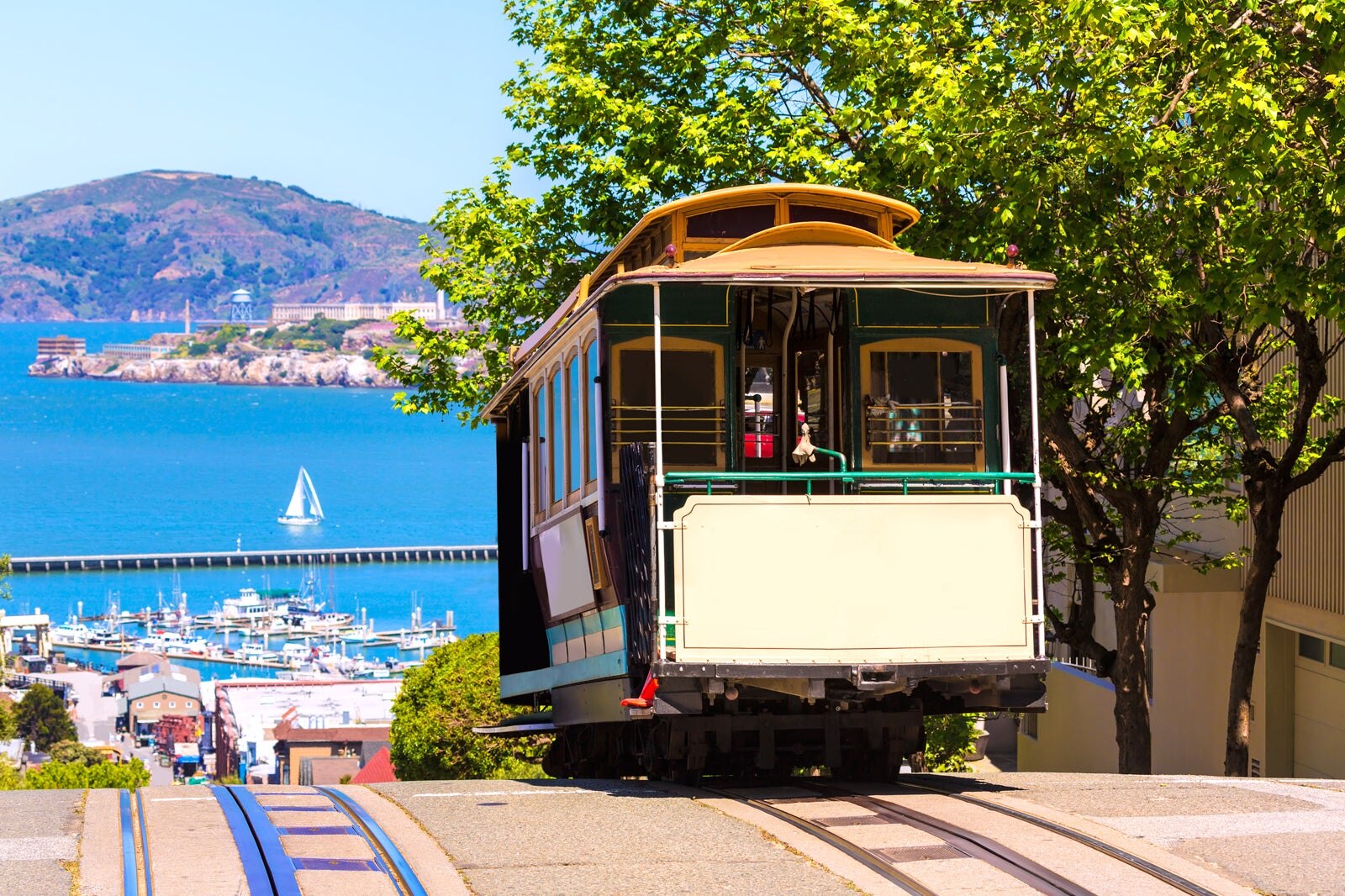 There are few things as San Franciscan as taking one of the city's famed cable cars. Built in 1873, it's the world's last manually operated cable car system. It covers 6 acres of San Franciso, with stops at tourist-friendly destinations like Chinatown, Union Square, Fisherman's Wharf, Nob Hill, and the Financial District.
However, catching the cable car at the wrong stop can mean delays and massive crowds. For example, Powell-Mason and Powell-Hyde are the most crowded options, so make sure to take these routes before 10 am. You can dodge the crowds entirely by taking the California Streetcar, which is usually a lot quieter. Most people choose to board cars at the start of their route and ride it to the end to get their money's worth, so you can often avoid long queues by joining at a stop further along the line.
3
Not preparing for the weather and climate
San Francisco's cool, wet climate can be a shock to many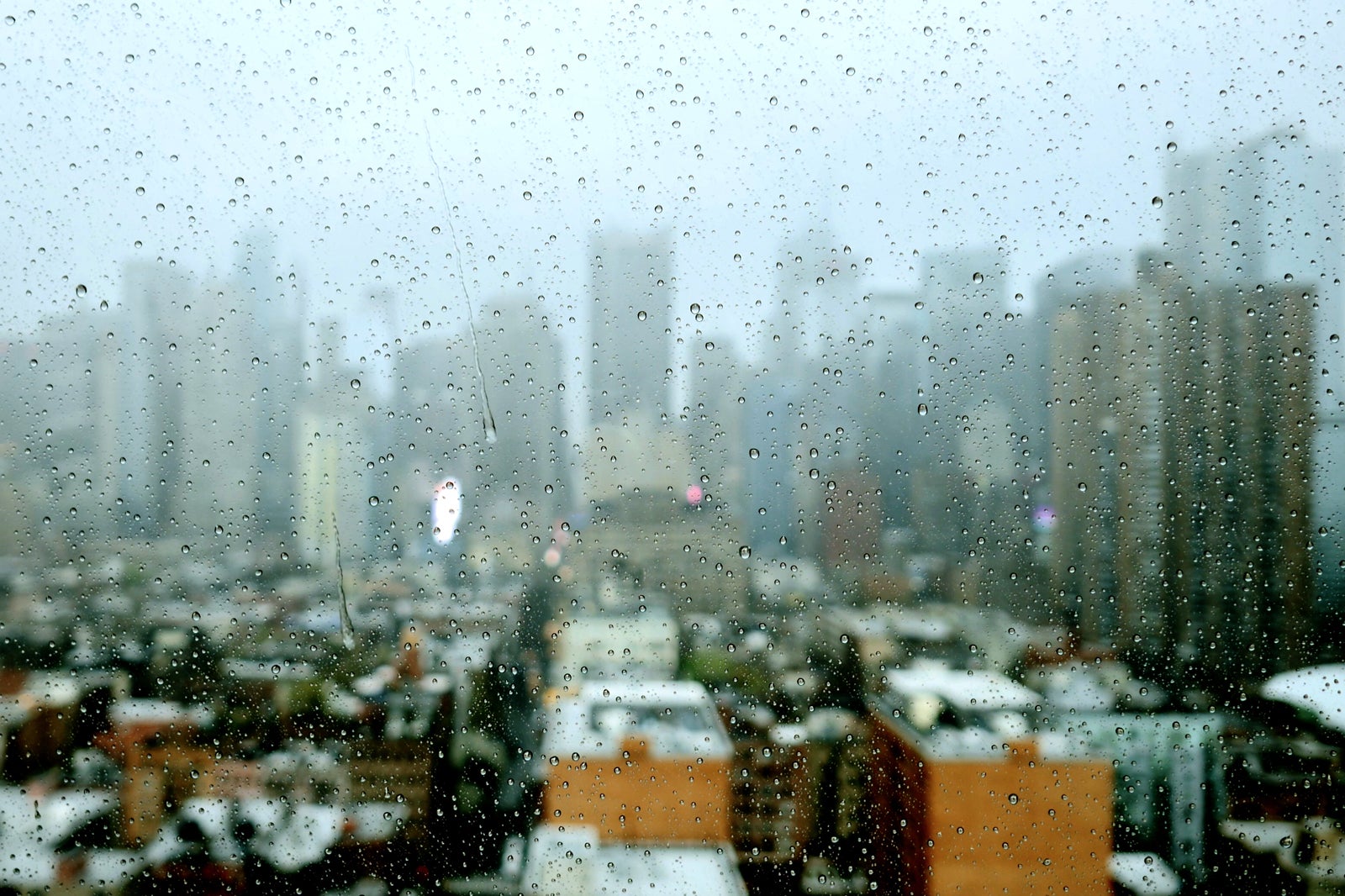 Many first-time visitors come to San Francisco during the late summer months, thinking that the city will be warm and sunny. They're often taken aback by the cool, wet weather and plentiful rain during this period. San Francisco is cool and wet most of the year, so make sure you pack accordingly.
If you want to avoid the crowds of summer, visit San Francisco during the spring and early autumn. The weather is generally a bit more congenial, while still cool and damp, but there are fewer visitors. The city's iconic fog is present throughout the year.
4
Eating at touristy restaurants
Don't overpay for meals at costly tourist-oriented eateries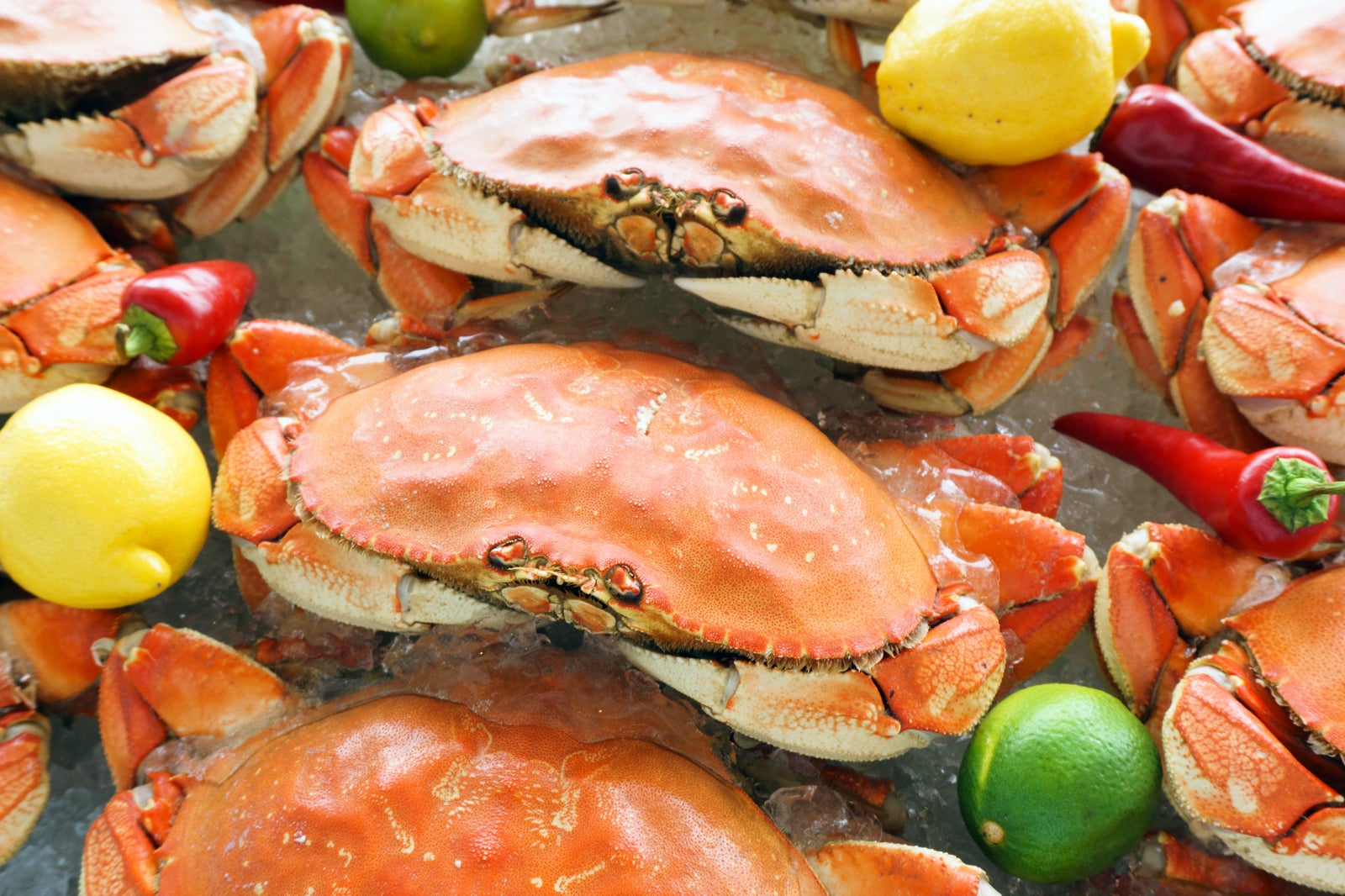 When you set foot on Fisherman's Wharf, you'll be bombarded with the scents and sights of delectable food. However, most of those restaurants cater to tourists who are willing to pay a lot. You can quickly go broke by eating at the wrong restaurants, even though they serve delicious fare.
Instead, seek out some of the city's family eateries and small cafes. You'll find them lining most streets, but take care to stay out of tourist areas if you want to save money. Valencia Street in the Mission District, the Inner Richmond District, and Union Street are good places to start.
5
Failing to pack the right footwear
Take care of your tired tootsies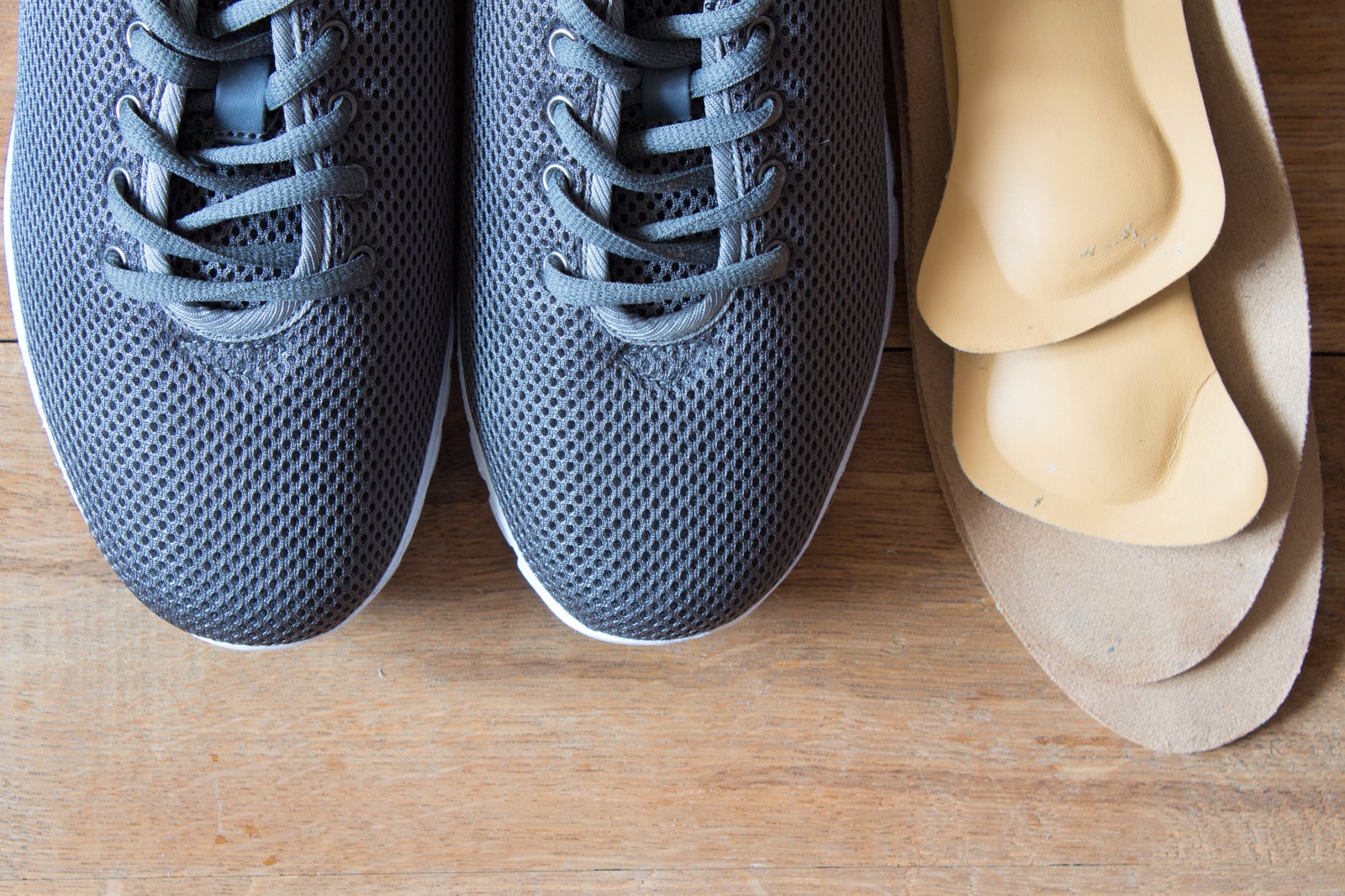 One thing that takes many by surprise is the amount of walking they need to do in San Francisco. In truth, the City by the Bay is best explored on foot, whether you're in search of amazing local eats or just exploring the many parks on offer.
Make sure to pack comfortable, supportive shoes that will help you make the most of your visit to the city. Sure, everyone needs that one pair of stilettos for a night on the town, but a comfy pair of walking shoes will be a traveller's best friend here.
6
Thinking Lombard Street won't be crowded
The crookedest road is also one of the busiest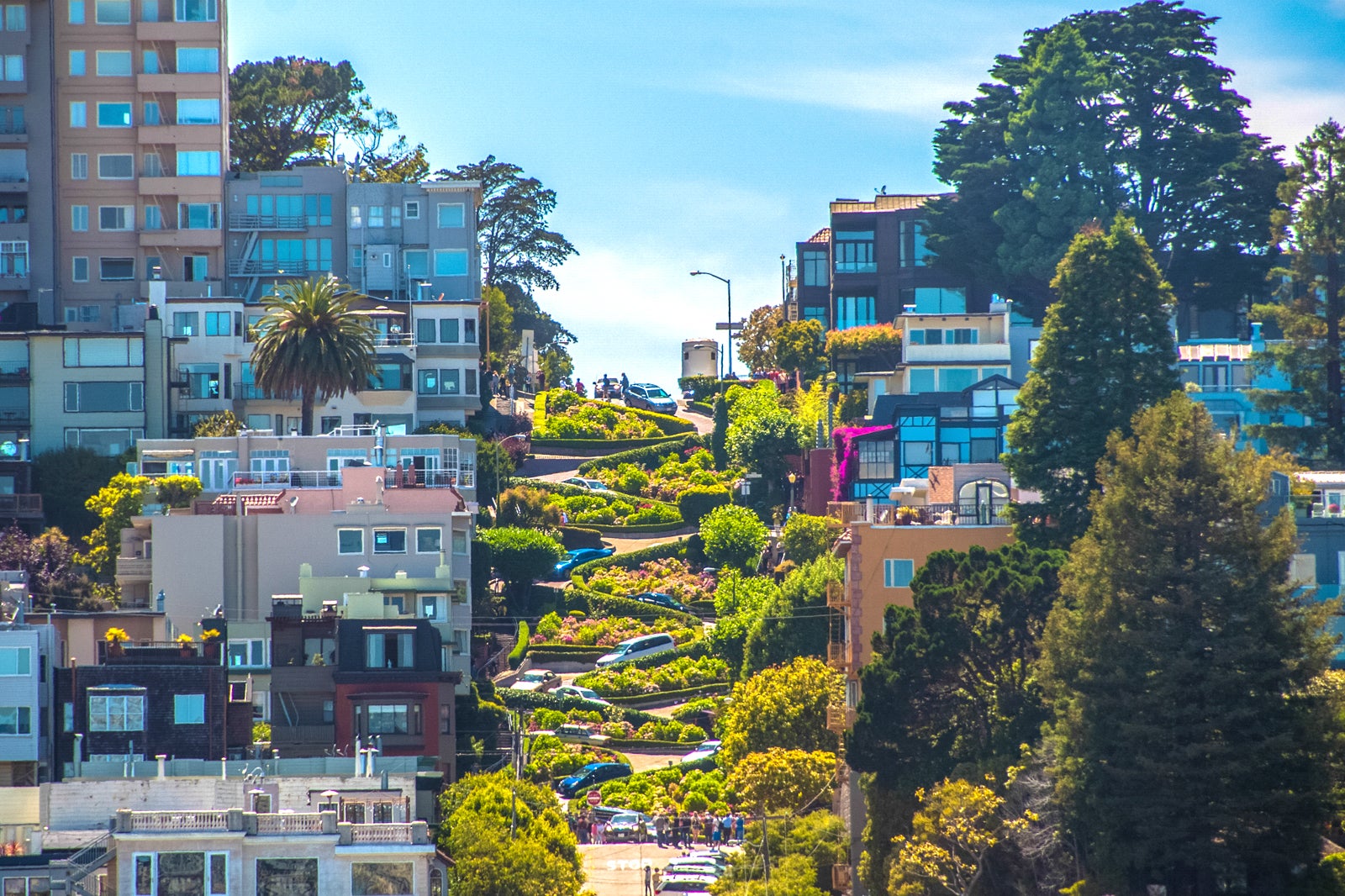 Dubbed the "crookedest street in the world", Lombard Street has been immortalised in print and film. The area of interest is actually just a one-block section that features 8 hairpin turns that wind back and forth as the road descends a steep hill. It runs from The Presidio to The Embarcadero.
The problem is that this is one of the most visited destinations in the city, with an estimated 17,000 visitors per day during peak tourist season. While Lombard Street is well worth the experience, plan for the crowds if you'll be in town during summer.
7
Planning on a typical beach experience
Ocean Beach is colder than you might think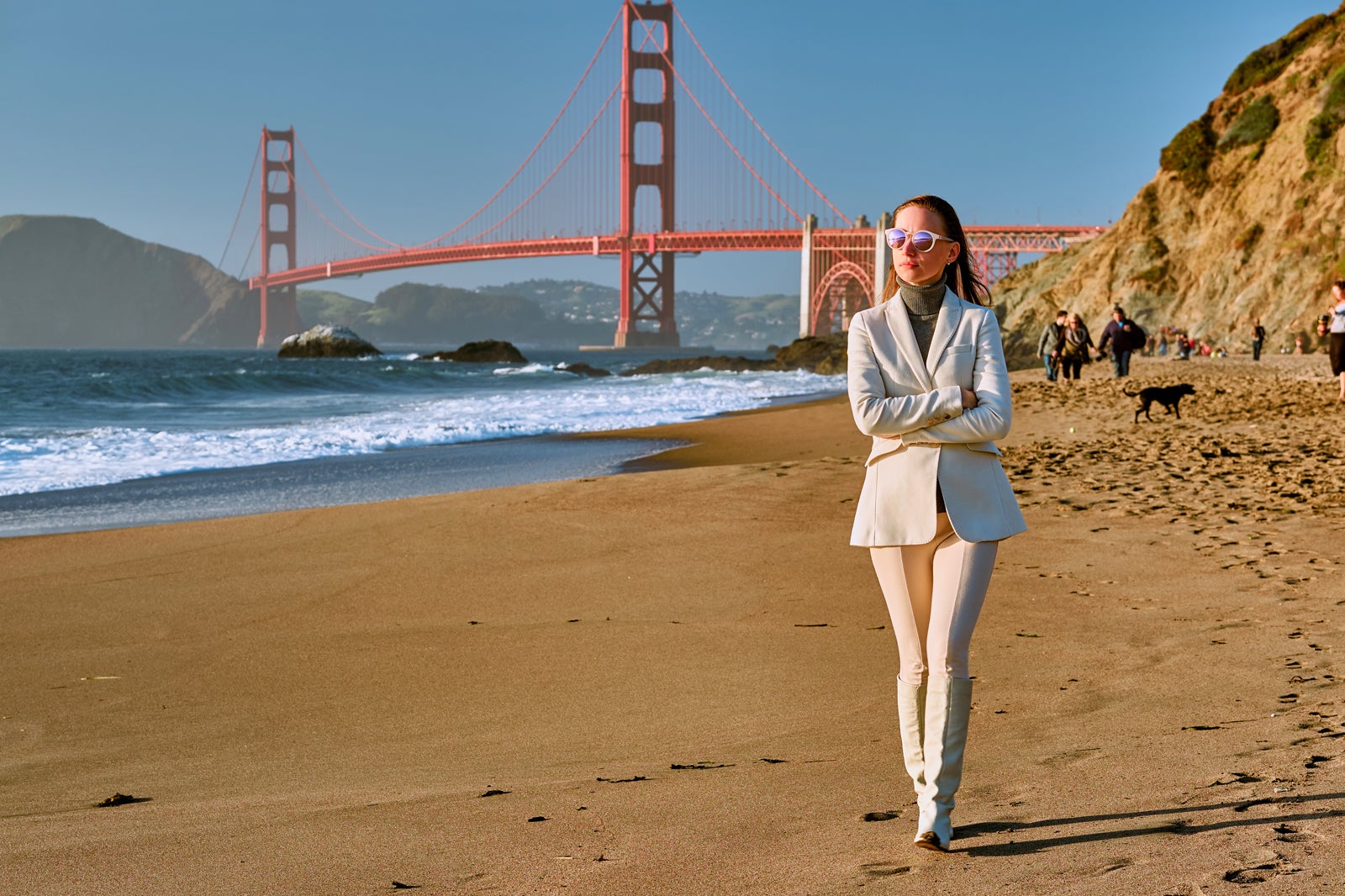 Ocean Beach is part of the Golden Gate National Parks Conservancy. Although it's a popular destination in San Francisco, many travellers are caught off-guard here. They assume that beach + summer sun = warm fun, but the truth is that the beach is often cold, even during summer.
Does that mean you can't enjoy the ocean? Not at all. You might want to skip the bikini and wear layers instead. If nothing else, come to watch local surfers tackle the waves.
8
Missing nearby attractions
Focusing too much on the city can mean missing other sights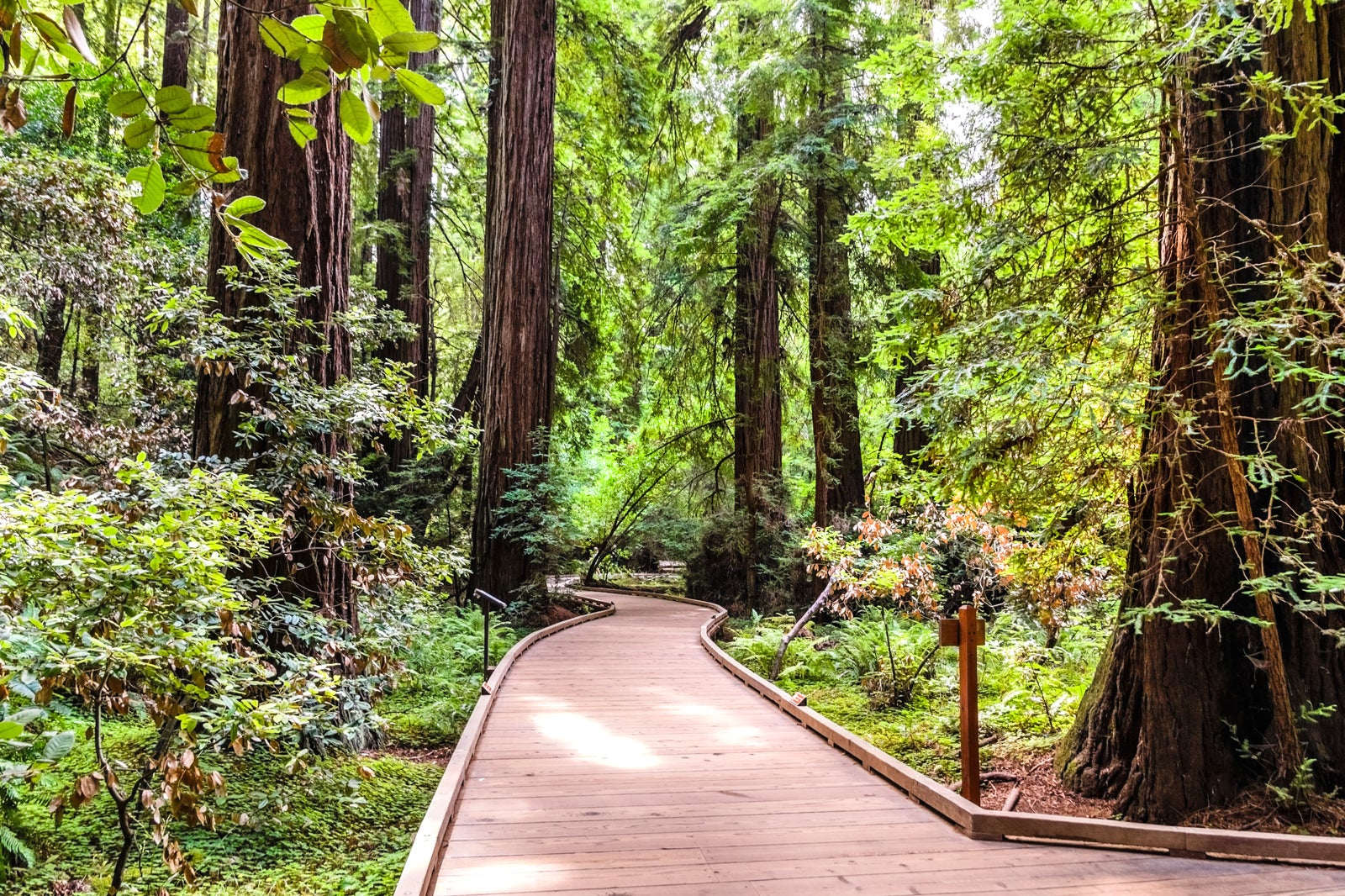 San Francisco offers a lifetime's worth of exploration opportunities. However, many visitors get so wrapped up in their exploration of the City by the Bay that they miss some of the nearby attractions. While Alcatraz Island is always fun (and crowded), you can find some out-of-the-way enjoyment in other locations.
A quick jaunt across the bay will take you to Muir Woods National Monument, where you can wander beneath towering redwood trees. The Berkeley University campus is open to the public and worth exploring, as are Golden Gate Park and Mount Tamalpais State Park, just to name a few.
9
Underestimating the crowds at Alcatraz
Plan effectively to tour Alcatraz while avoiding the crowds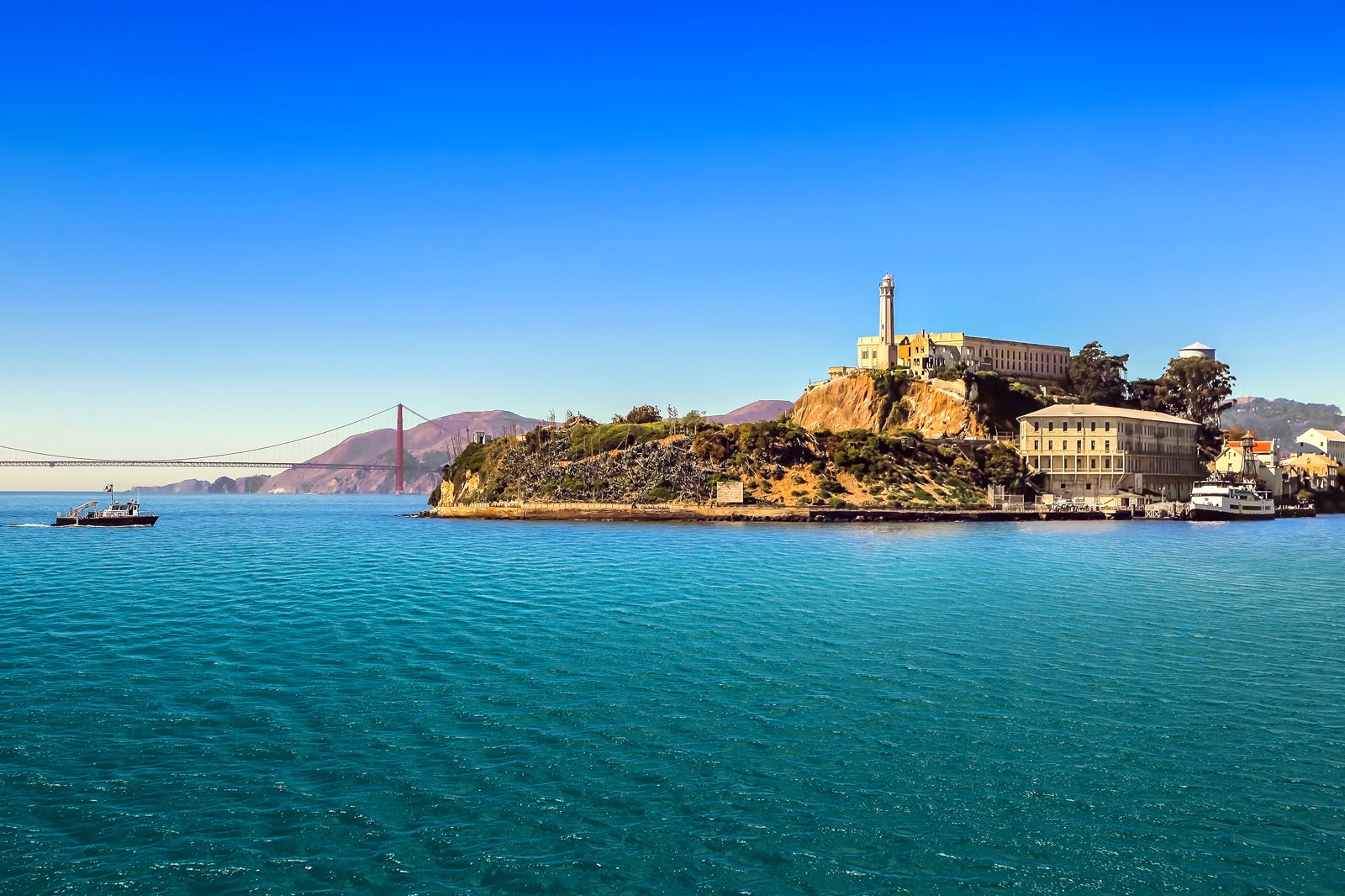 Alcatraz Island is one of the most popular tourist destinations in San Francisco, so you should include it on your travel itinerary. However, it's incredibly crowded for much of the year, so you'll need to plan your visit effectively to avoid getting lost in a sea of humanity.
The least crowded times of year to visit Alcatraz are the first 2 weeks of November and December. You can also visit the island from January through March, but these are also the coldest months of the year. April and May have better weather and are less crowded than summertime.
10
Driving across the Golden Gate Bridge
Skip the car and hoof it across the iconic bridge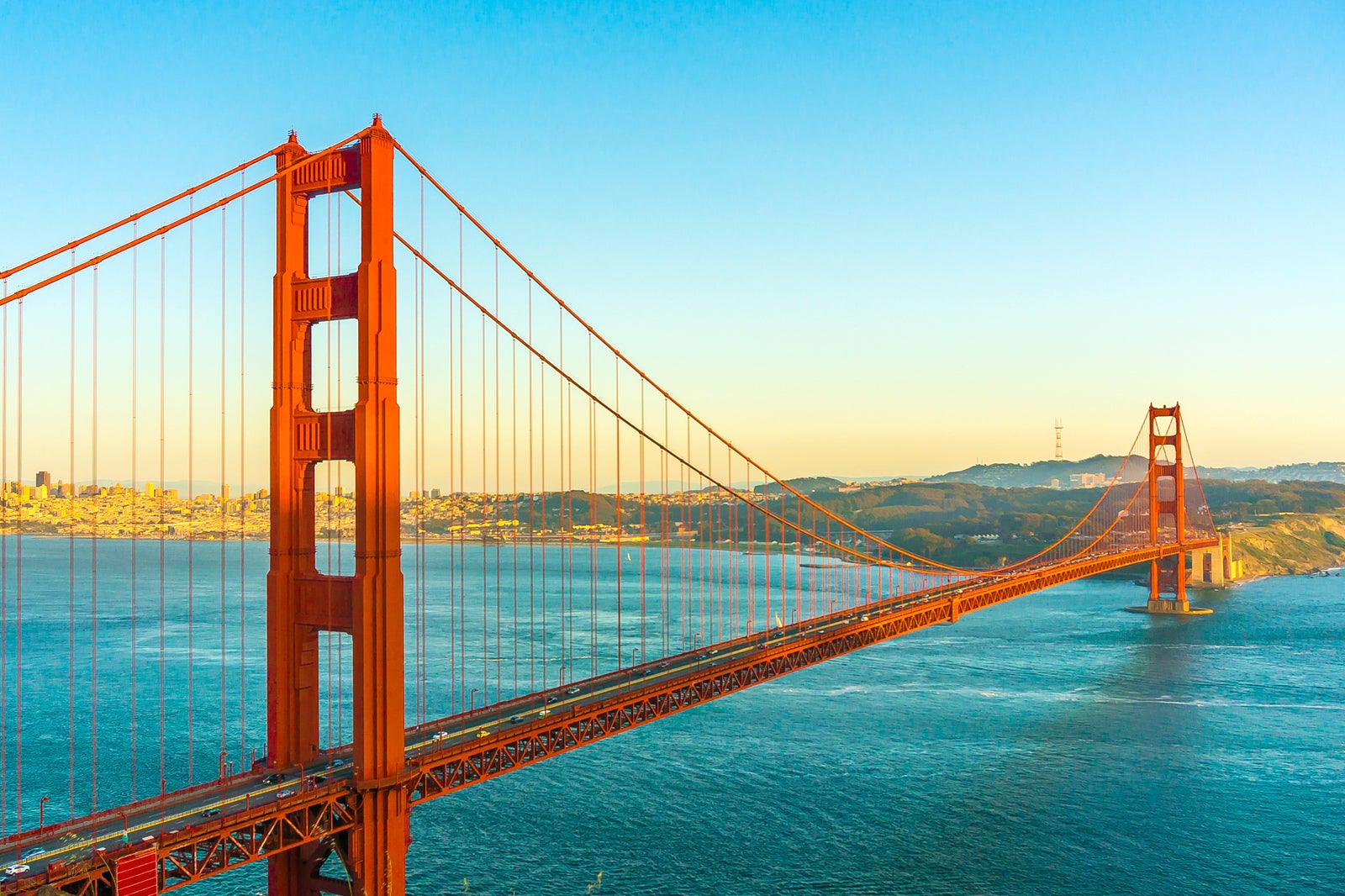 The Golden Gate Bridge is synonymous with the city of San Francisco. However, many travellers drive across it, therefore missing the true experience of this historic span. Instead, savour the view by walking across the bridge!
The Golden Gate Bridge spans 1.7 miles, so be prepared to spend a couple of hours walking across and back. You can start your visit at the Welcome Center or the Roundhouse Cafe – the east sidewalk is just behind the restaurant, and is the only option for pedestrians. Take the eastern or western sidewalk if you're cycling.
Back to top