Mulholland Drive is a long, winding stretch of road through the Santa Monica mountains that is famous for its breathtaking views of the city and its history of famous residents. Due to the allure of the spectacular view, Mulholland Drive has some of the world's most expensive homes and plenty of celebrities who live in them. Even if you don't have extra time in your travel itinerary, you should consider taking this scenic route to avoid cross-town traffic congestion and enjoy the sights of lavish celebrity homes. Mulholland Drive is a great attraction that the whole family can enjoy, and is an especially great way to decompress from the hustle and bustle in the city. It's an easy activity to do with kids and doesn't require a lot of planning or walking, but it also provides a romantic backdrop for couples visiting LA to enjoy some quality time on a leisurely drive.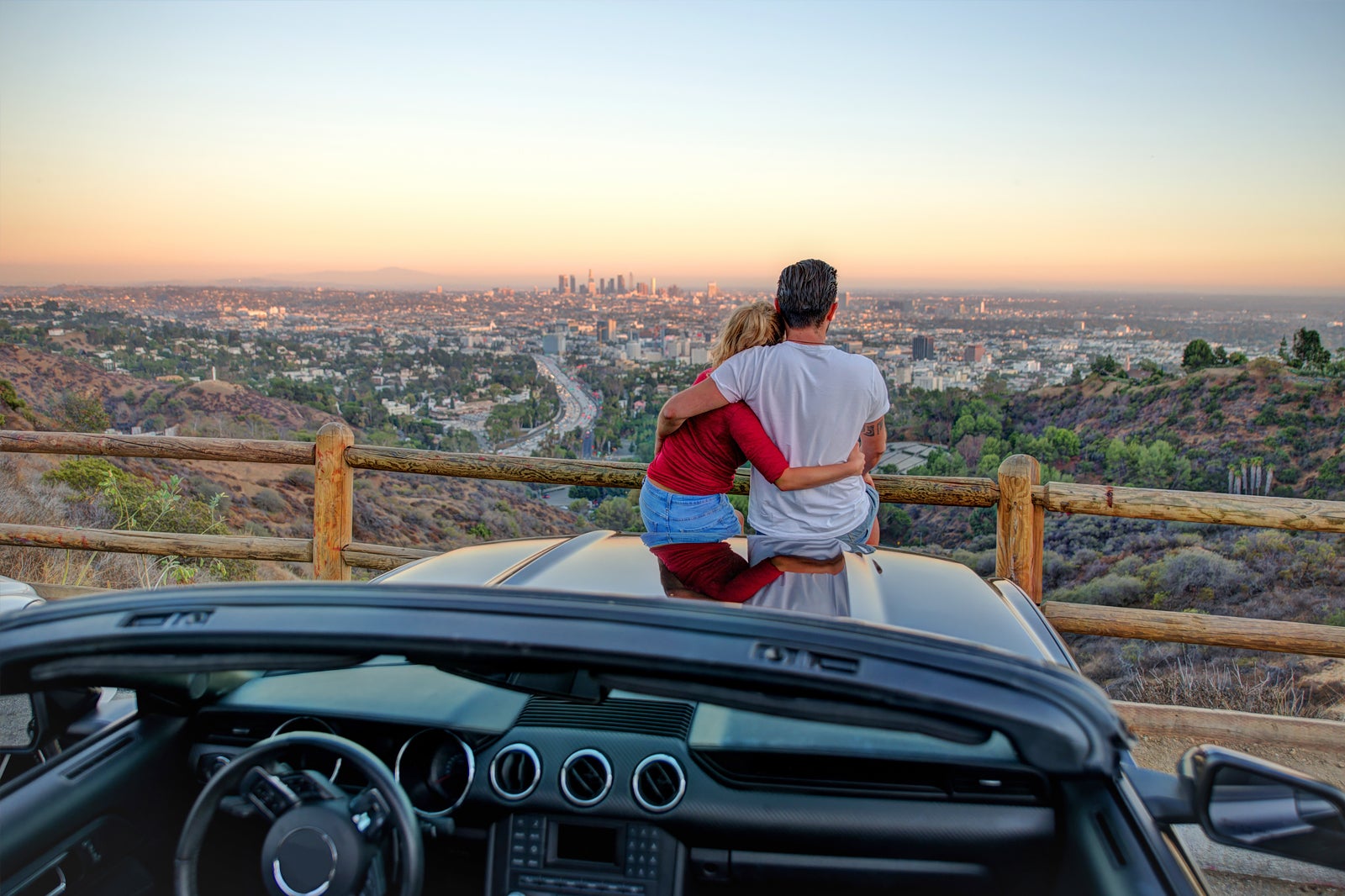 Mulholland Drive Highlights
When winding along Mulholland Drive, you will come across multiple lookouts and parking spaces where you can stop to take in the views of famous Los Angeles landmarks. You should try to stop at as many of these as possible, since the views of the city skyline and distant landscapes are unparalleled. The Hollywood Bowl Overlook is definitely worth the trip, as you will notice it has a clear view of the most iconic attraction in Beverly Hills: The Hollywood Sign. You will also see the rooftops of Universal and Warner Bros. studios if you make a pit stop at the Universal City Overlook. All of these stops have city plaques explaining the history of the city, the natural landscape, and what to look out for as you take in the scenery. If you are feeling adventurous, you may choose to hike one of the many trails that depart from the overlooks. If you do, bring a snack with you and have a picnic overlooking the city.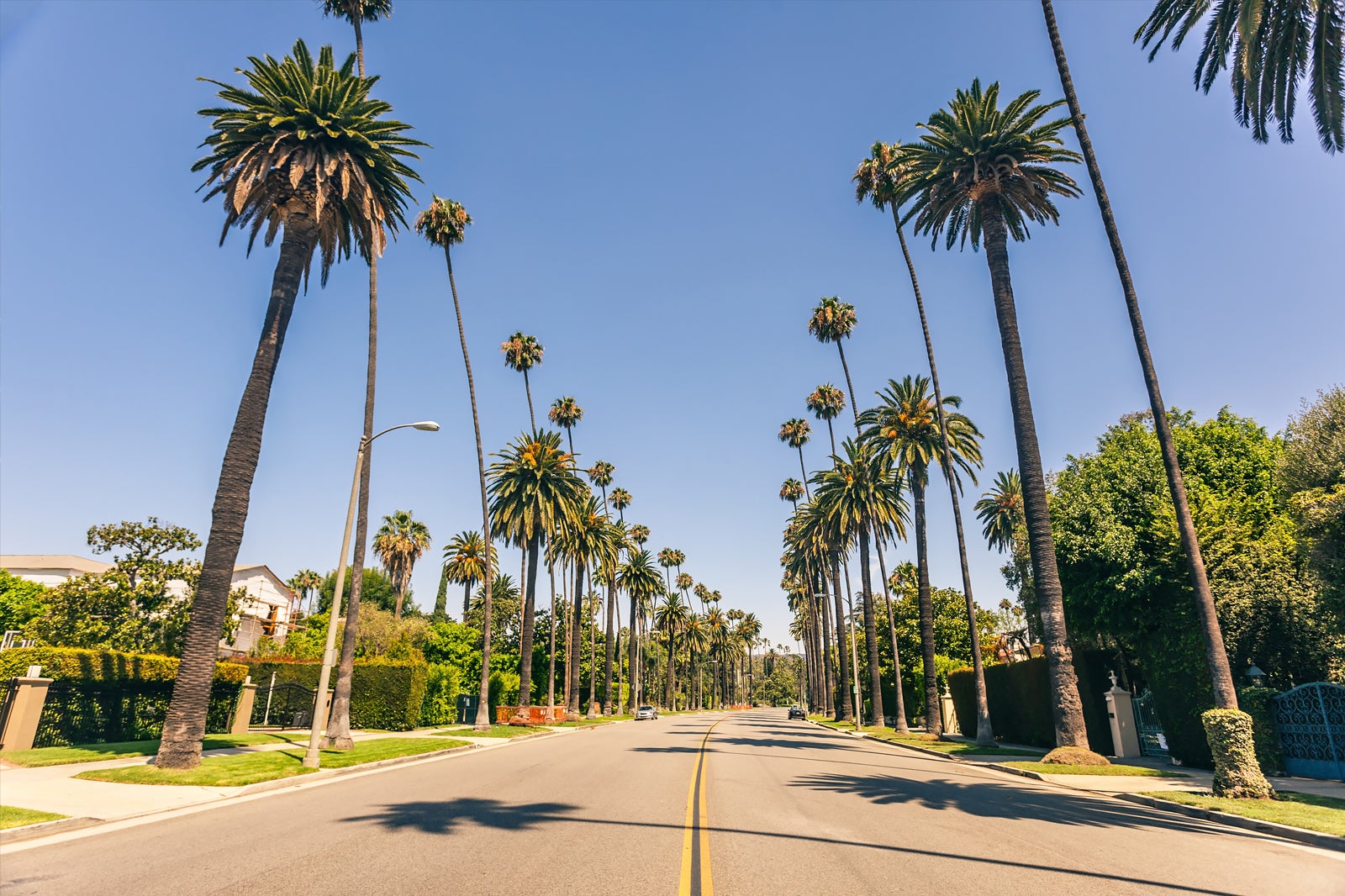 Celebrity sightseeing on Mulholland Drive
Mulholland Drive is the perfect place to do some celebrity sightseeing. After all, several major stars own homes on the scenic Beverly Hills Road. While you may not spot any celebrities in the flesh, you should definitely go for a cruise past their houses, whether you choose to enrol in a formal tour or just drive by in your own vehicle. Just remember to be respectful and admire the homes from afar. Be sure to do your research if you plan to look for celebrity houses on your own, especially if you are looking for current residents. On the drive, you can see the previous homes of iconic celebrities, such as Madonna, John Lennon, Demi Moore, and Bruce Willis, all of which you can easily find in a quick internet search.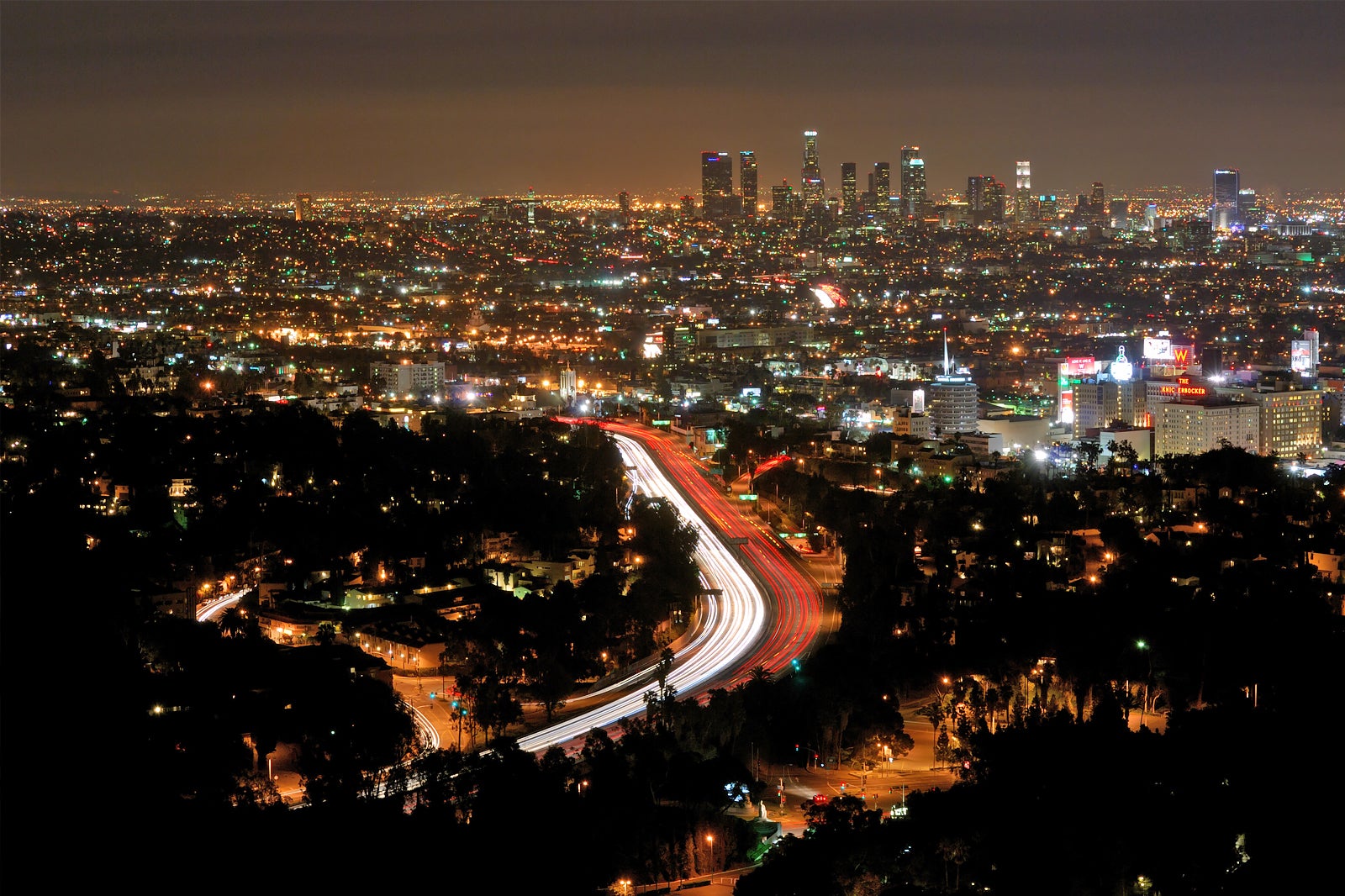 Good to know
At the crossroads of Mulholland Drive and Laurel Canyon Boulevard, there is a small deli and market called the Country Canyon Store. It has been around since the 1960s and it is said that many of the major Hollywood icons who used to live in the area, including Frank Zappa and Carole King, used to visit the store. If you are in the mood for a coffee and light lunch, this is definitely a great stop.
The views from Mulholland Drive are equally as breathtaking at night. Even if you don't want to do the full drive through the evening, you can make a second visit to one of the lookout points to watch the sunset and admire the sparkling city lights. When visiting Mulholland drive at night, locals caution tourists to drive carefully, as the road can get particularly windy on the hilltop.
Mulholland Drive in Los Angeles
Why book with Hotels.com?