Musée Mécanique is a museum dedicated to the history of 20th-century penny arcade games with over 300 machines on display, many of which are still playable. It's located on Pier 45 of Fisherman's Wharf, an iconic visitor destination in San Francisco. The museum hosts over 100,000 visitors every year.
The museum offers free entry, but you must pay to play the machines. It has been called one of the top things to do in San Francisco by US News & World Report and was named 2011's best old-school arcade by SF Weekly.
Musée Mécanique in San Francisco - one of the highlights of 10 Best Museums in San Francisco (Read all about San Francisco here)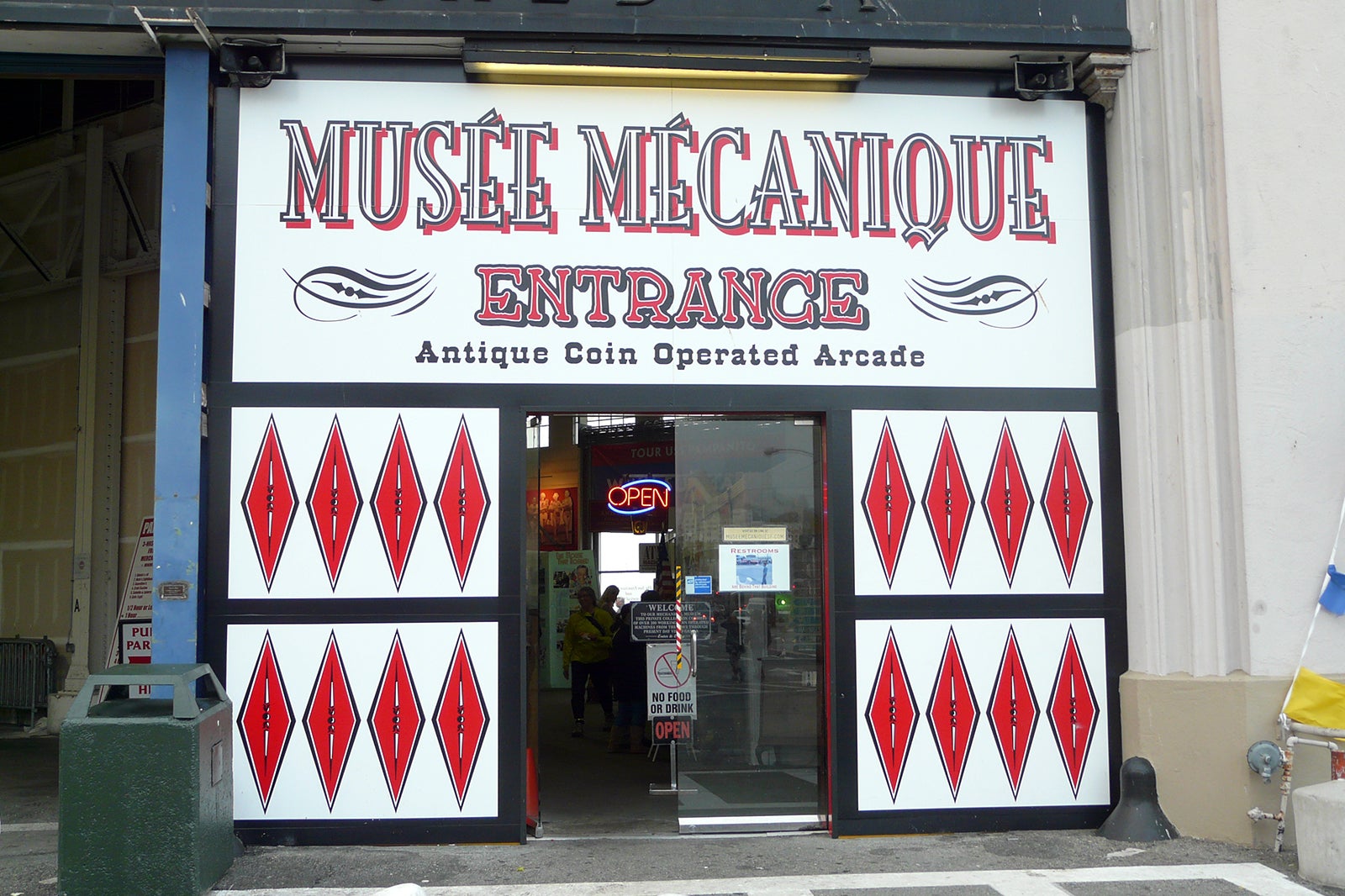 Highlights of Musée Mécanique
The collection of over 300 classic games is the main attraction at Musée Mécanique. These include love testers, Mutoscopes (early motion picture devices), fortune tellers, music boxes, photo booths, peep shows, pinball machines, dioramas, player pianos, and classic video games, some intricately restored and about 200 currently on display.
Other exhibits include a diorama of a travelling carnival that includes a large Ferris wheel and rides. The museum claims to house the world's only steam-powered motorcycle, which dates to 1912. You can see machines made of toothpicks by prisoners and a 6-foot laughing automaton called Laffing Sal.
Good to know about Musée Mécanique
Though all of the classic machines at Musée Mécanique—mechanical and classic video games alike—are playable and available to the public, many are delicate, and the Musée Mécanique asks that visitors take great care in operating the machines.
For the same reason, food and drink are not allowed within the museum, as these can severely damage the machines. Also for this reason, the museum does not permit private events or parties. It's a good idea to leave your dogs at home. Finally, many of the vintage machines are tall and may not be easily wheelchair accessible.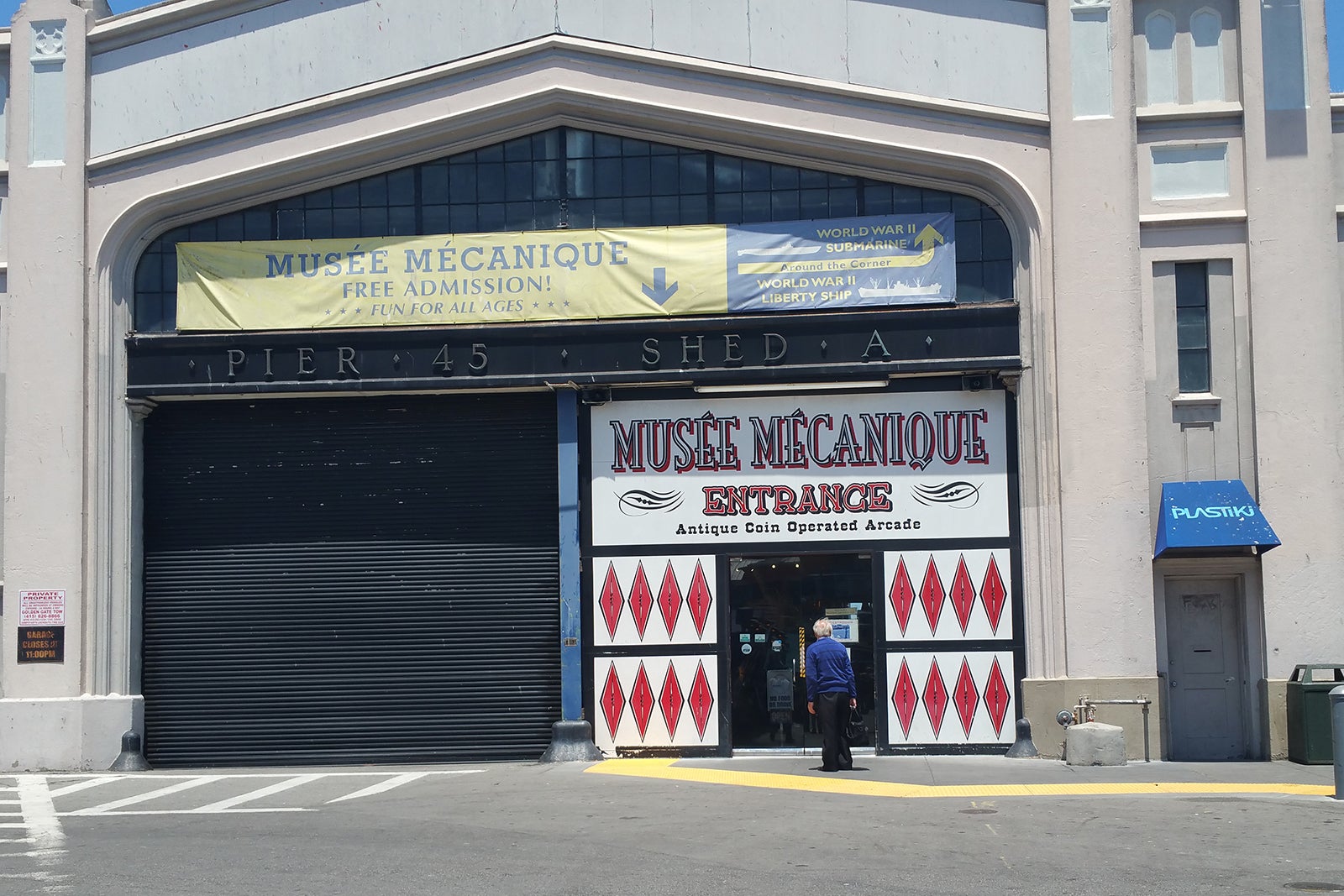 Musée Mécanique in San Francisco
Location: Pier 45, Fishermans Wharf, San Francisco, CA 94133
Phone: +1 415-346-2000
Why book with Hotels.com?