Sunset Boulevard offers miles of glitz, glamour, shopping, dining, and nightlife. The Boulevard is famed as being representative of the classic Hollywood lifestyle and has even been the subject of famous films, not the least of which is its namesake film.
In the 1980s, its famed Sunset Strip was the home of the burgeoning rock and metal scene, and it's still known as a hub of Hollywood nightlife. Today, you might see celebrities shopping and dining along the street, but even if you don't, the dining options, upscale shopping, and party scene here are not to be missed.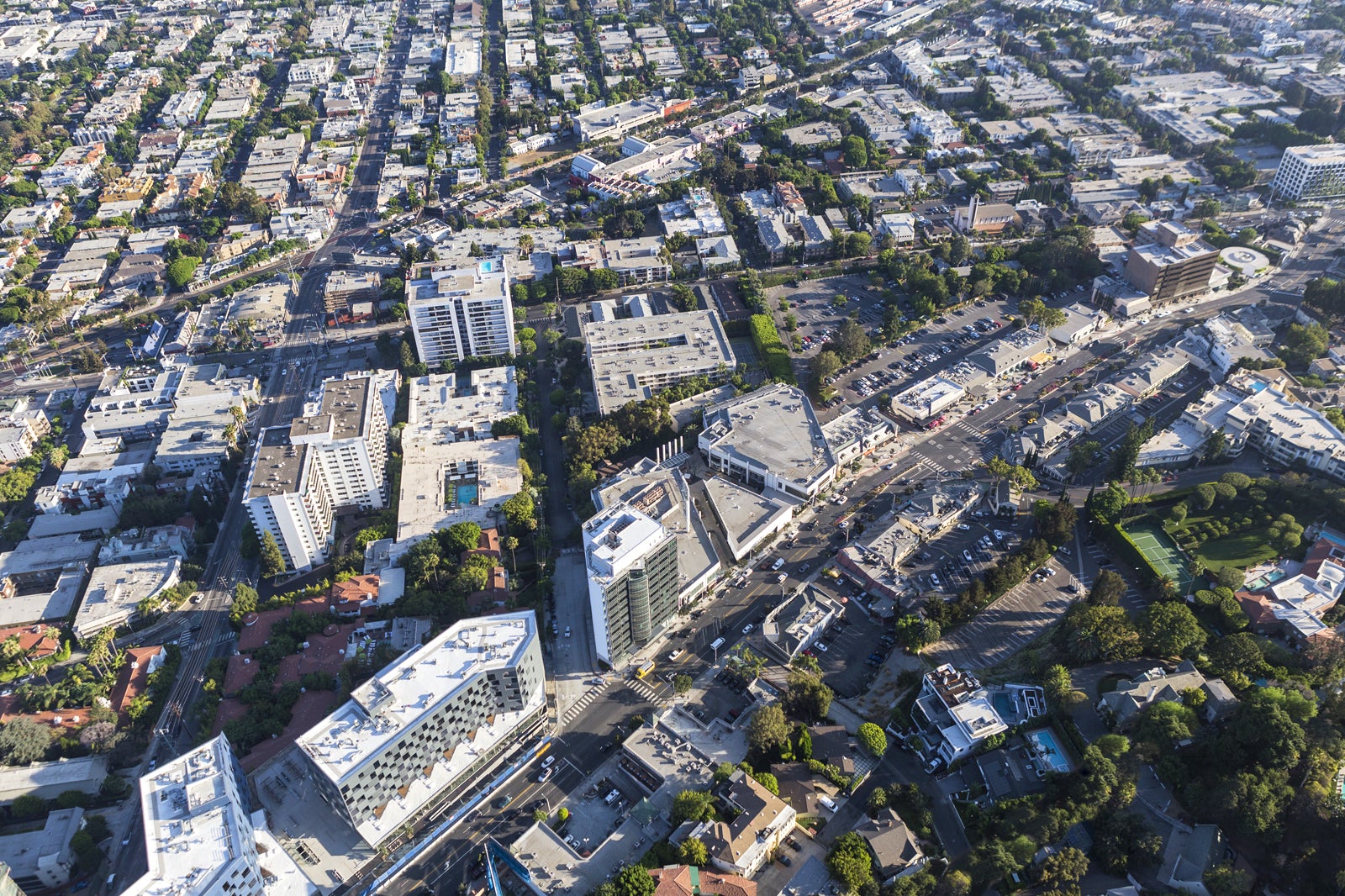 Highlights of Sunset Boulevard
One of the biggest highlights of Sunset Boulevard is the stretch of clubs, bars, and nightlife known as the Sunset Strip. Here, you'll find such famed clubs as the Whisky a Go Go, the Rainbow, and the Roxy. These historic clubs launched the careers of many famed rock bands of the '80s.
If rock music isn't your thing, you'll find plenty of other venues for entertainment, like The Comedy Store, where world-famous comedians have performed for years. You can also visit upscale clubs and cocktail lounges that dot the roadway. Food options range from fast food to fine dining.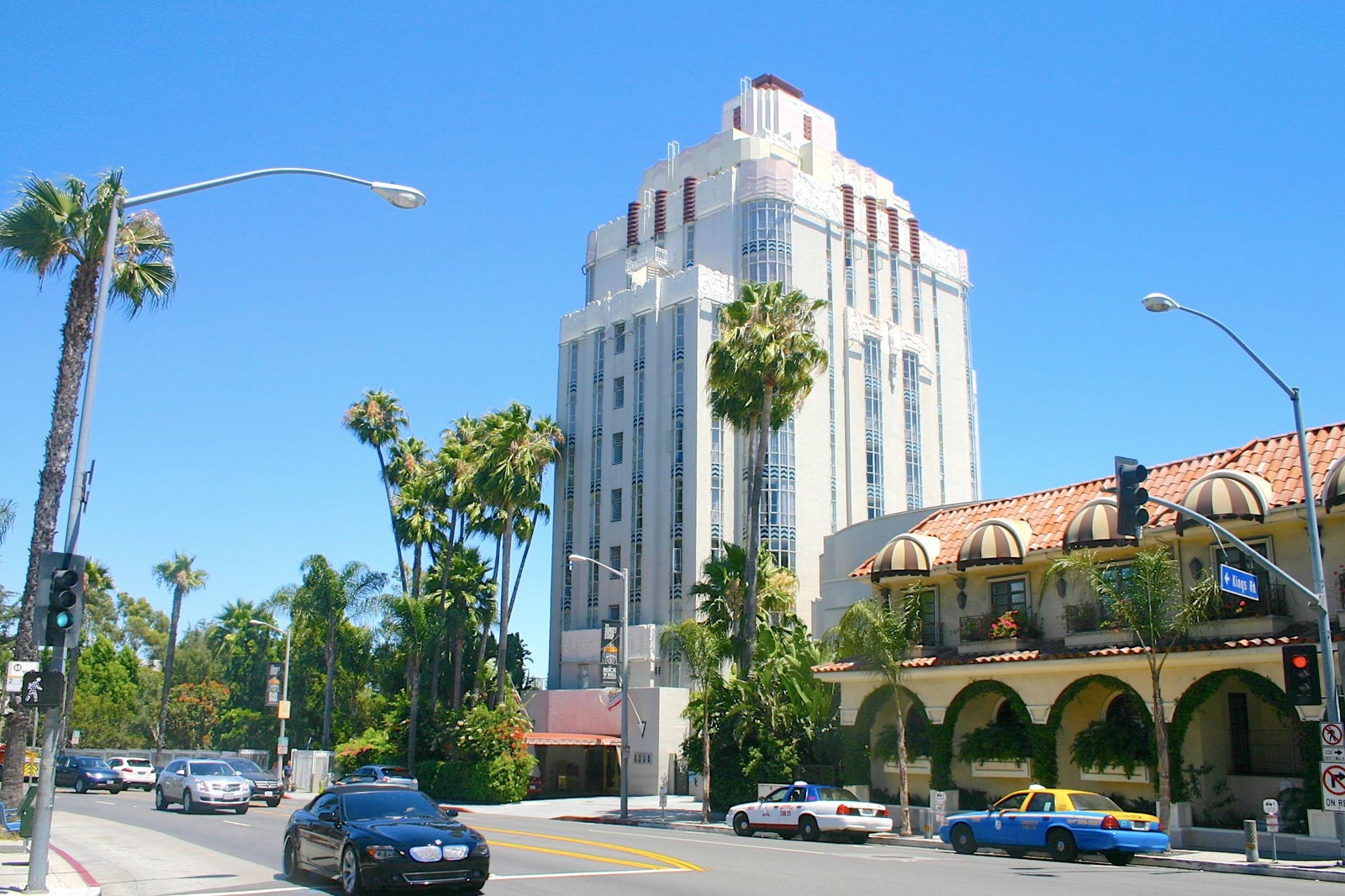 Good to know about Sunset Boulevard
Sunset Boulevard offers a wide range of experiences depending on where you head along the street. The Sunset Strip offers the classic party nightlife scene. Other areas are dotted with upscale dining and shopping. Still others offer plenty of options for hotels and lodgings.
Generally speaking, the Sunset Strip is a relatively safe destination at night. Like any city street, crime does happen, so it's usually best to stay in populated, well-lit areas if you're alone. That said, the Strip during the day can seem fairly ordinary, just cafés and shops, but it really comes to life at night.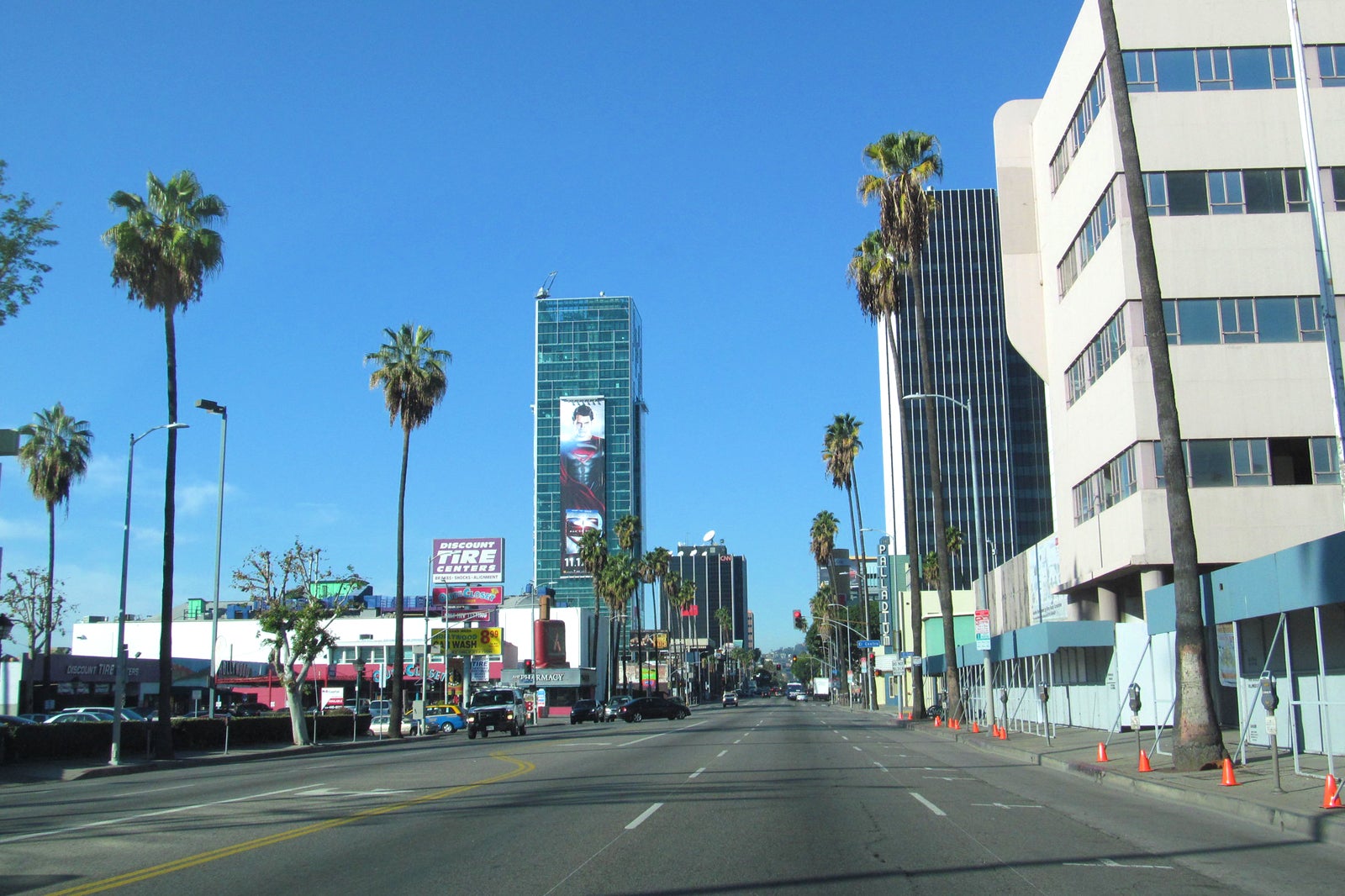 Sunset Boulevard in Los Angeles
Open: 24/7
Why book with Hotels.com?