10 Best Things to Do in Biloxi
Visit the Playground of the South
Biloxi is one of the most iconic destinations in the American South, thanks to its pristine beaches and numerous attractions, including museums and boating experiences. The beaches, like others on the Gulf Coast, have white sand that makes them look nearly like they're made of salt. You can see this more clearly when you visit the nearby barrier island. The local museums offer valuable insight into local history, while fishing and shrimping charters are plentiful. Check out the best things to do in Biloxi.
1
Biloxi Lighthouse
Explore a historic landmark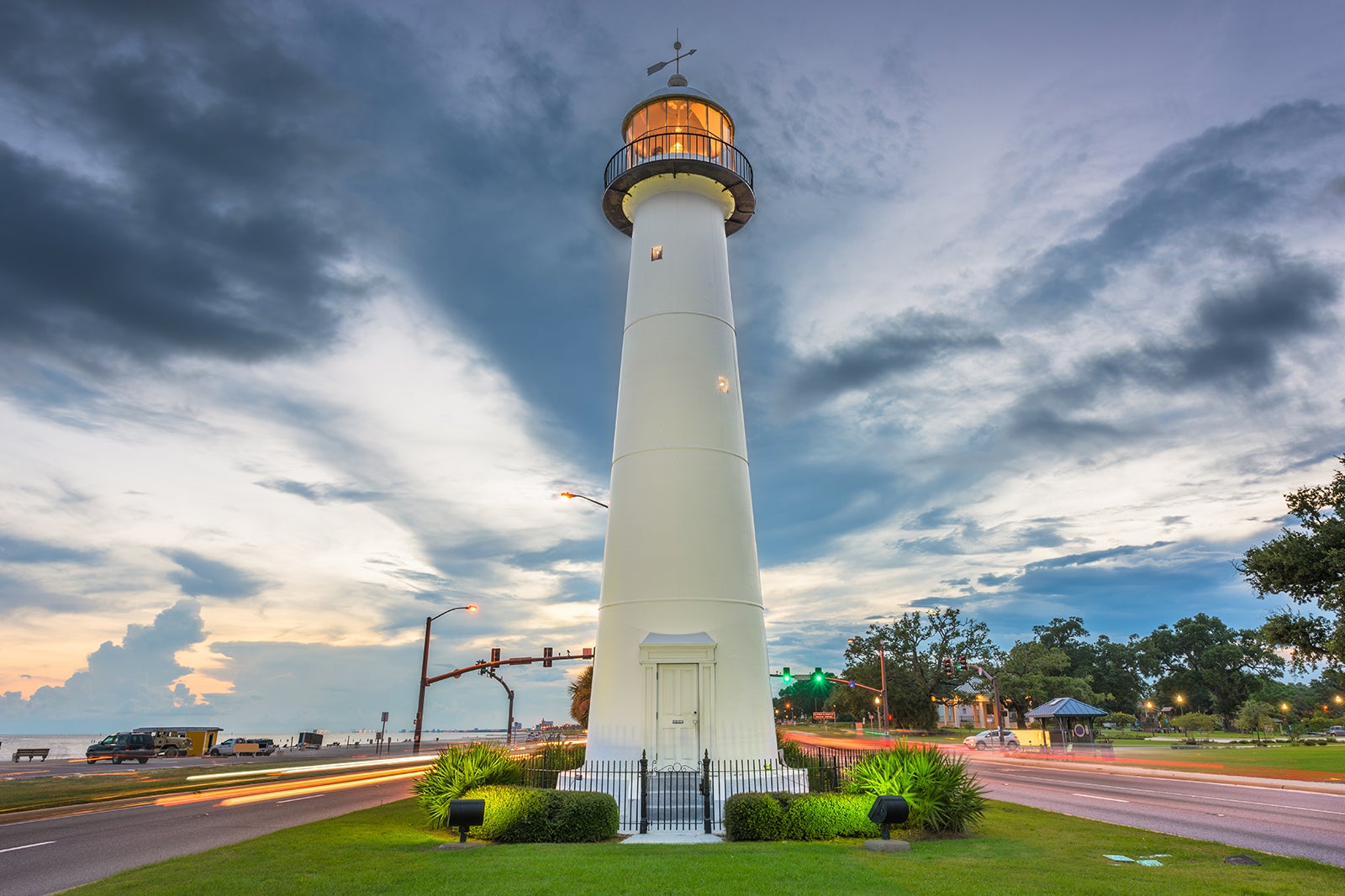 Biloxi Lighthouse is a historic landmark dating back to the mid-19th century that you can visit to learn more about the area and enjoy a scenic view. The accompanying museum offers valuable insight into the structure, including the sheer number of hurricanes that never managed to make it topple. Photography is popular here, as it's one of the most photographed objects on the Gulf Coast. Of course, taking photos from its peak is popular as well, considering the scenic views. You'll find this lighthouse on the southern coast right by the pier.
Location: 1050 Beach Blvd, Biloxi, MS 39530, USA
Open: 24/7
Phone: +1 228-374-3105
2
Mardis Gras Museum
Learn about the famous holiday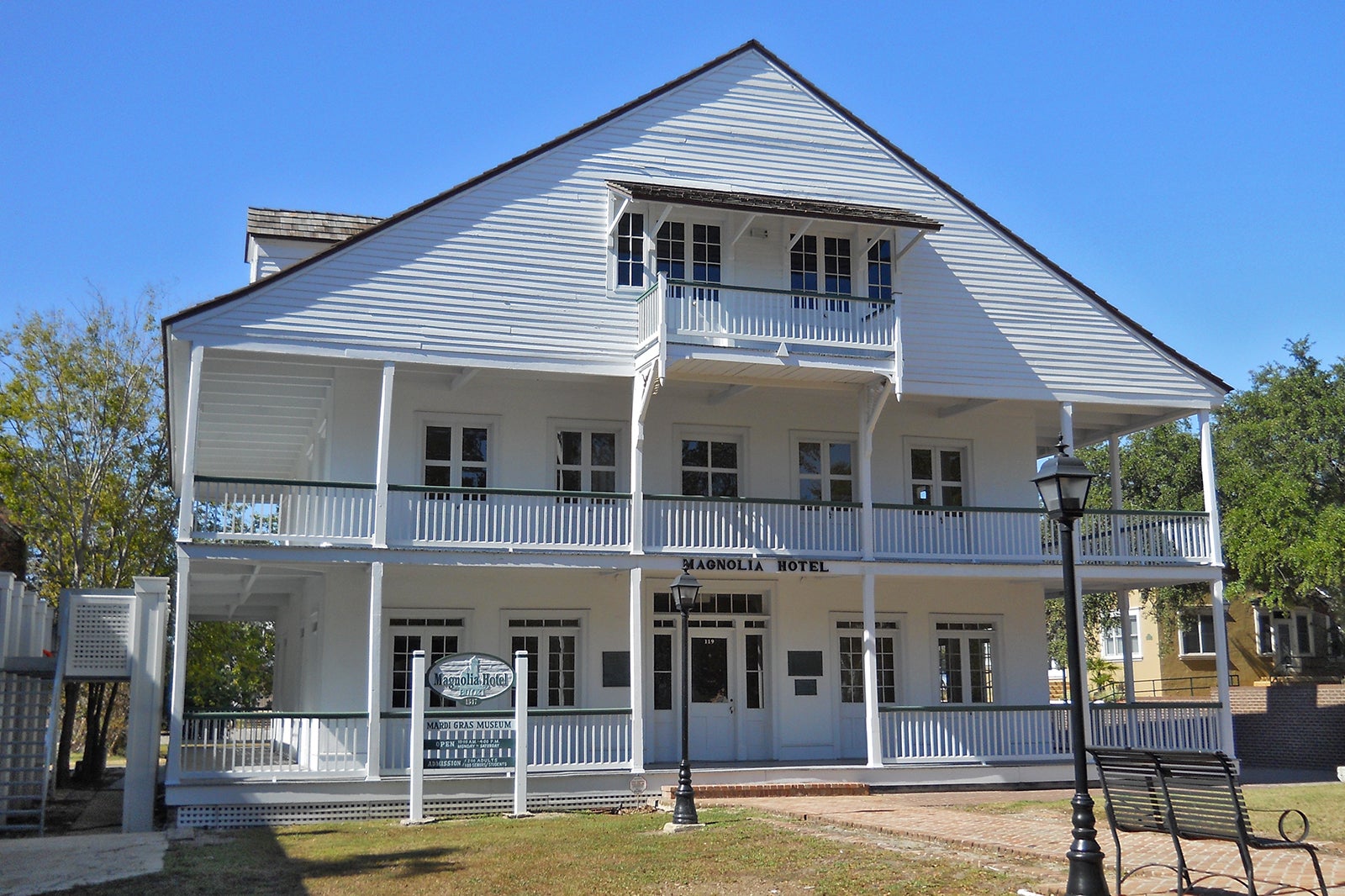 The Mardis Gras Museum is home to numerous artefacts detailing the more than 300-year history of Mardis Gras as celebrated on the Gulf Coast. On display, you'll find costumes and memorabilia as well as actual photographs demonstrating the celebration from years past. In addition to all the costumes and memorabilia, you'll also find a dedicated staff who are knowledgeable and happy to answer any questions you might have. You can find this museum right city centre just a short walk from the shore.
Location: 792A Howard Ave, Biloxi, MS 39530, USA
Open: Tuesday–Saturday from 10 am to 4 pm (closed on Sundays and Mondays)
Phone: +1 228-314-4747
photo by Woodlot (CC BY-SA 3.0) modified
3
Ship Island
Take a ferry to the island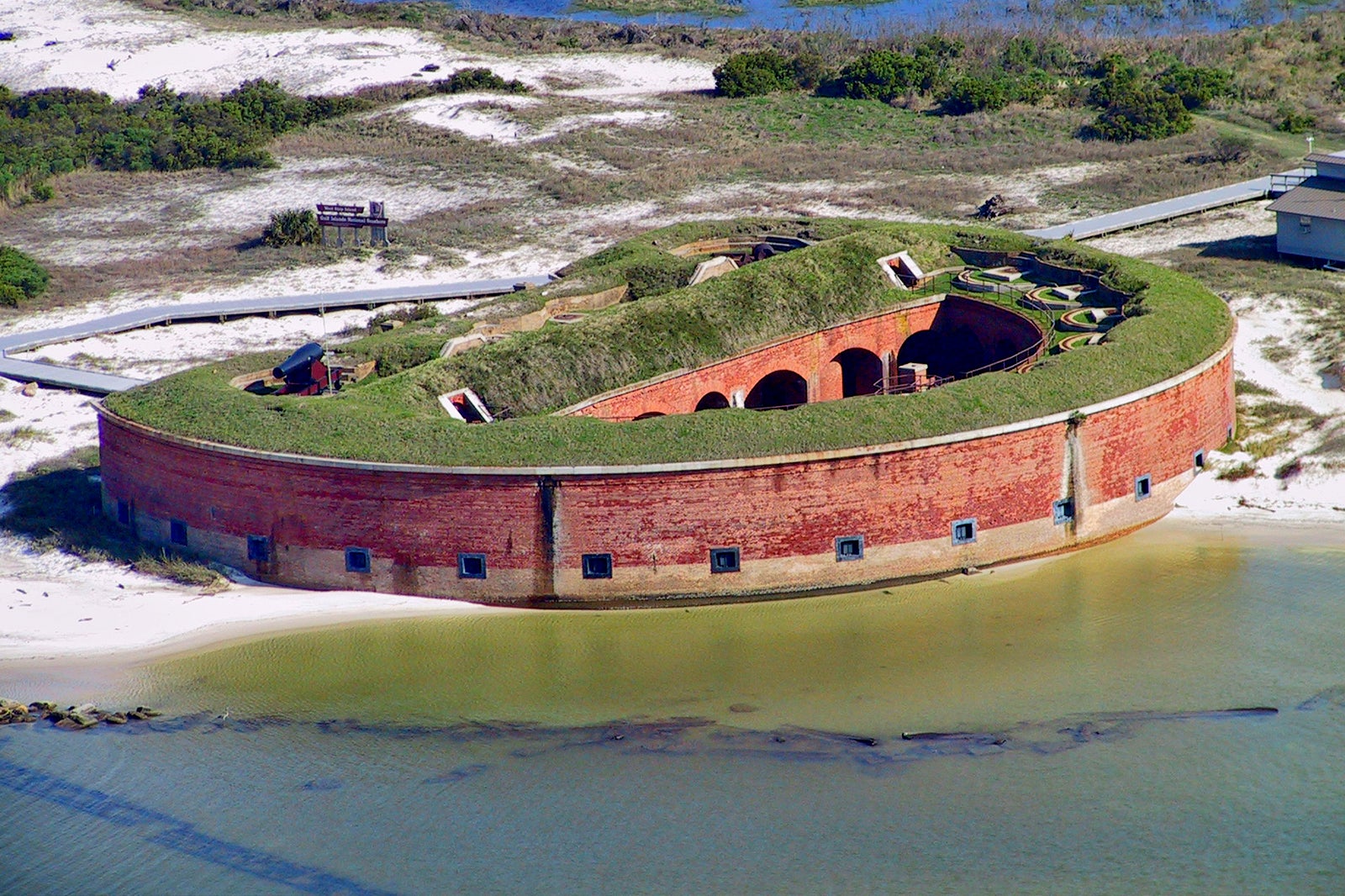 Couples
Families
History
Adventure
Ship Island is an isolated island off the coast of Biloxi where you can enjoy the pristine gulf waters and local history without the hustle and bustle of town. The island is most widely known for its sandy beaches and welcoming waters where you can go for a swim, ride boogie boards, and go snorkelling. Ship Island is also home to Fort Massachusetts, a 19th-century fortification that you can tour. You'll find Ship Island a few miles south of the Biloxi shore, and you can reach it via a 1-hour ferry ride.
4
Biloxi Beach
Relax at the beach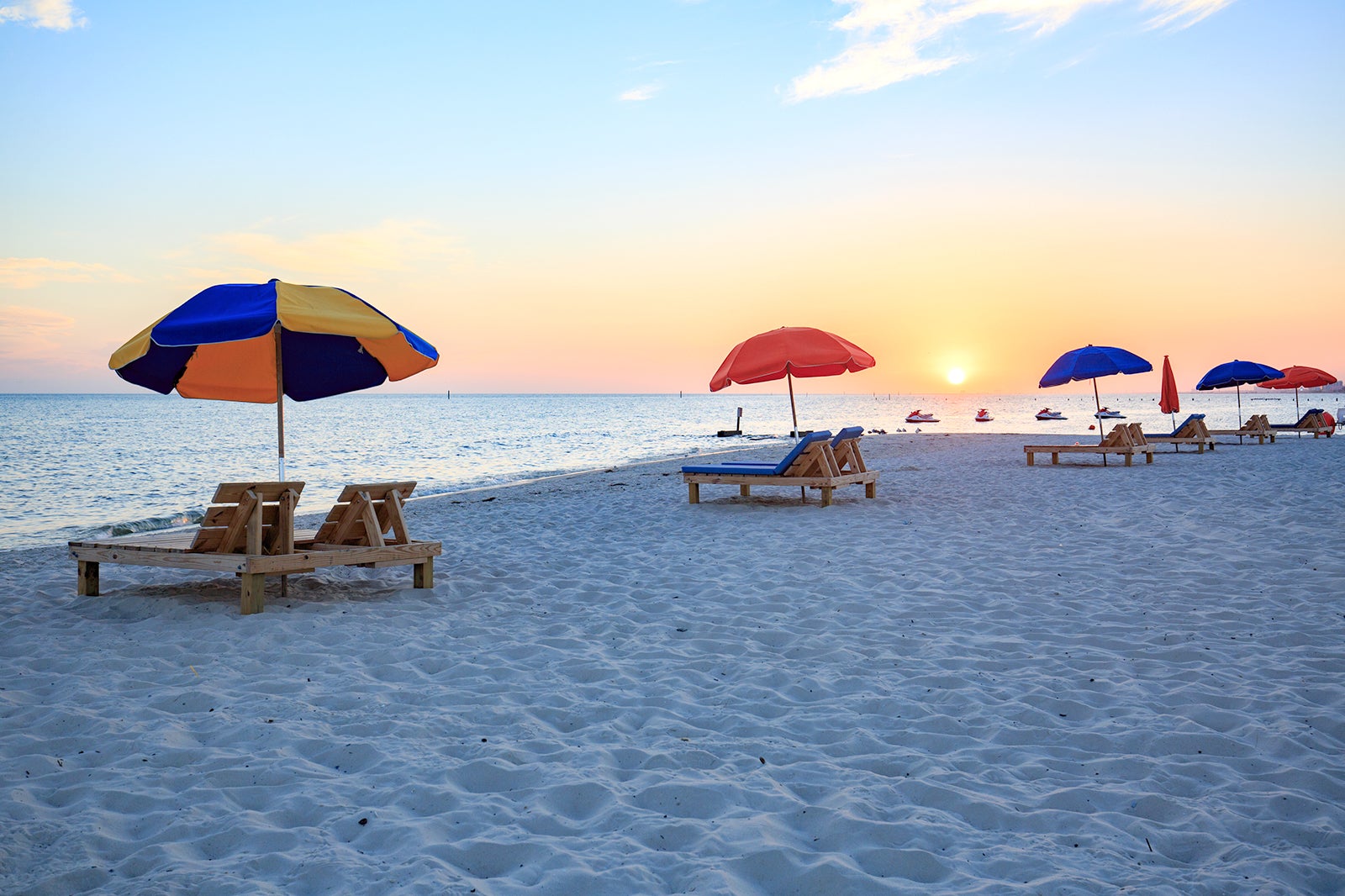 Biloxi Beach is arguably the most popular aspect of the entire city, thanks to its soft sands and inviting waters that are calm enough for the whole family to enjoy. The beach, like most of the Gulf Coast, is notably white with fine sand that makes every step soft under your feet. Given the calm nature of the waves, it's easy to go for a swim without having to worry about riptides. You'll find his beach on the southern edge of town, just a short walk from the city centre area.
Location: 1027-1031 Beach Blvd, Biloxi, MS 39530, USA
Open: Sunday–Thursday from 8 am to 9 pm, Friday–Saturday from 8 am to 9.30 pm
Phone: +1 228-374-3105
5
Hurricane Katrina Memorial
See an impressive memorial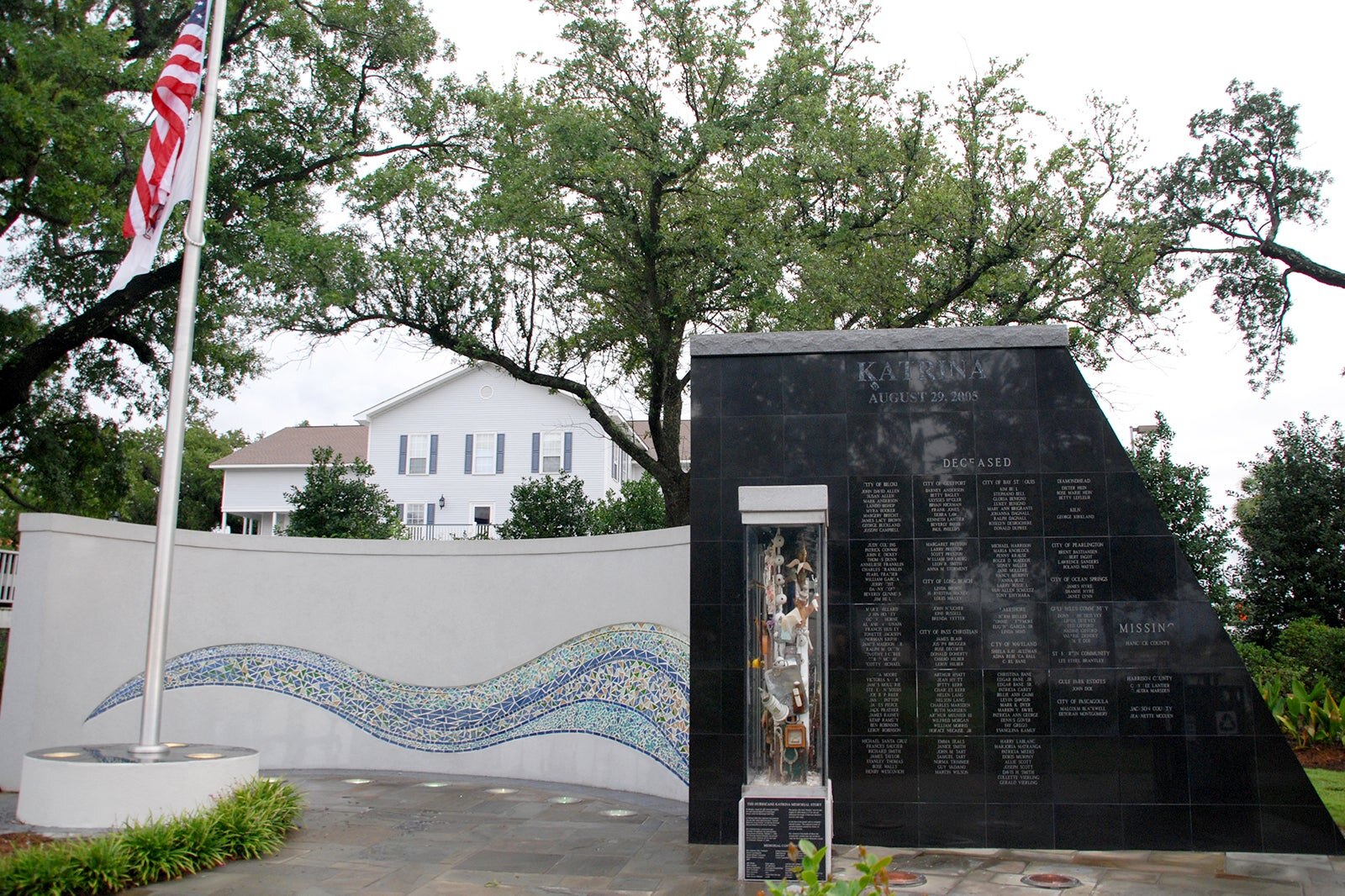 The Hurricane Katrina Memorial is a massive structure you can visit to pay respects to and honour the victims of 2005's Hurricane Katrina. The memorial is 12 feet tall to represent just how high the water was in Biloxi during the storm surge. Within the glass case of the memorial, you'll find various pieces of destroyed buildings as well as names of victims of the storm. You'll find the memorial within the Biloxi Town Green city centre, across from the Hard Rock Casino.
Location: 133 Main St, Biloxi, MS 39530, USA
Open: 24/7
Phone: +1 228-374-3105
6
Jefferson Davis Presidential Library
See a different kind of presidential library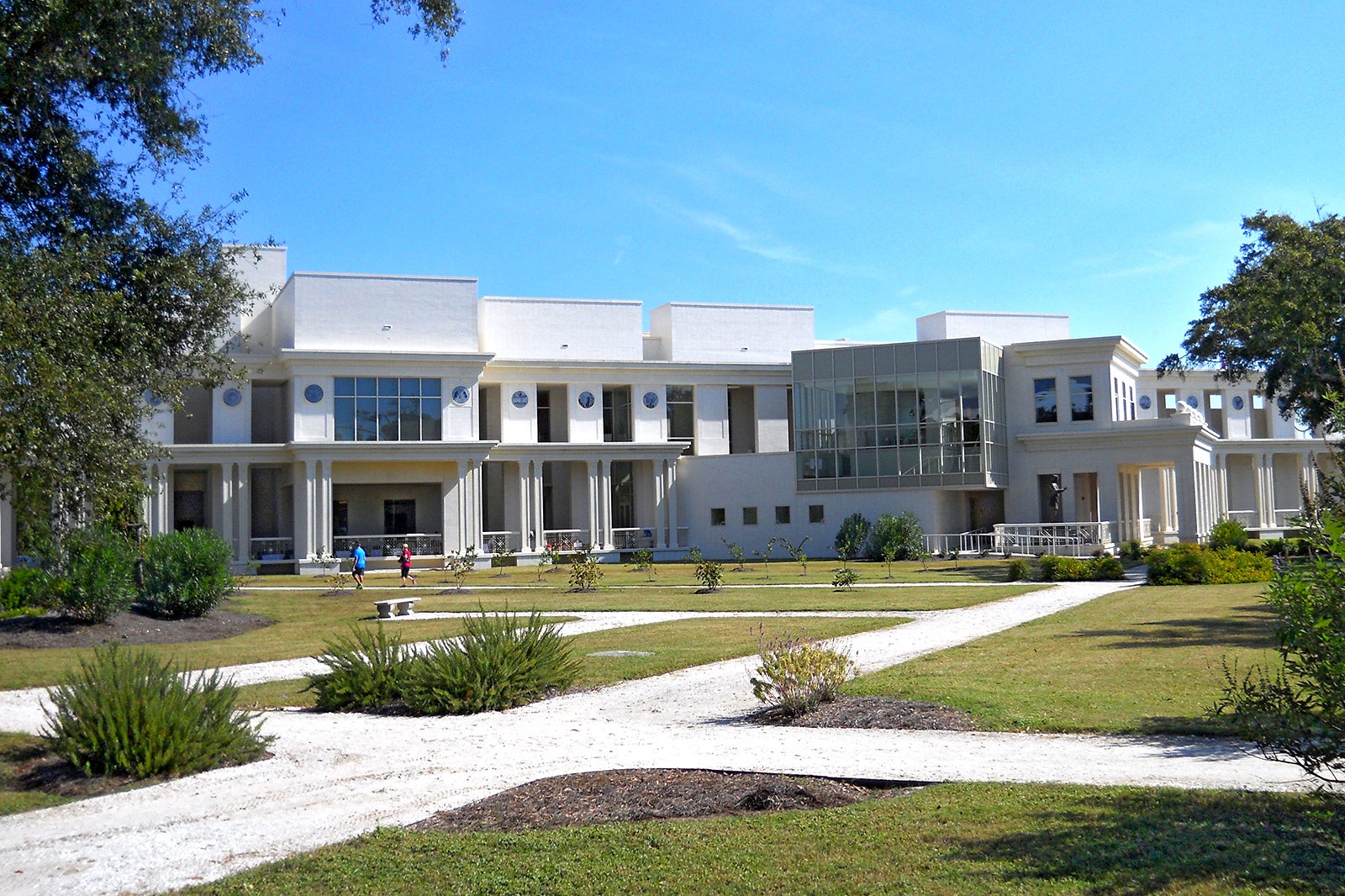 The Jefferson Davis Presidential Library was the seaside estate of the only Confederate president and is now a museum preserving history related to the man. In the antebellum home, you'll find numerous artefacts relevant to Davis's life, including memorabilia, official papers, and other documents. Although the library suffered heavy damage from Hurricane Katrina in 2005, it was later rebuilt and features both temporary exhibits and a permanent exhibit that details the life of Jefferson Davis. You'll find it a few miles west of city centre near the coast.
Location: 2244 Beach Blvd, Biloxi, MS 39531, USA
Open: Daily from 9 am to 5 pm
Phone: +1 228-388-4400
photo by Woodlot (CC BY-SA 3.0) modified
7
Maritime and Seafood Industry Museum
Explore the Gulf Coast's maritime history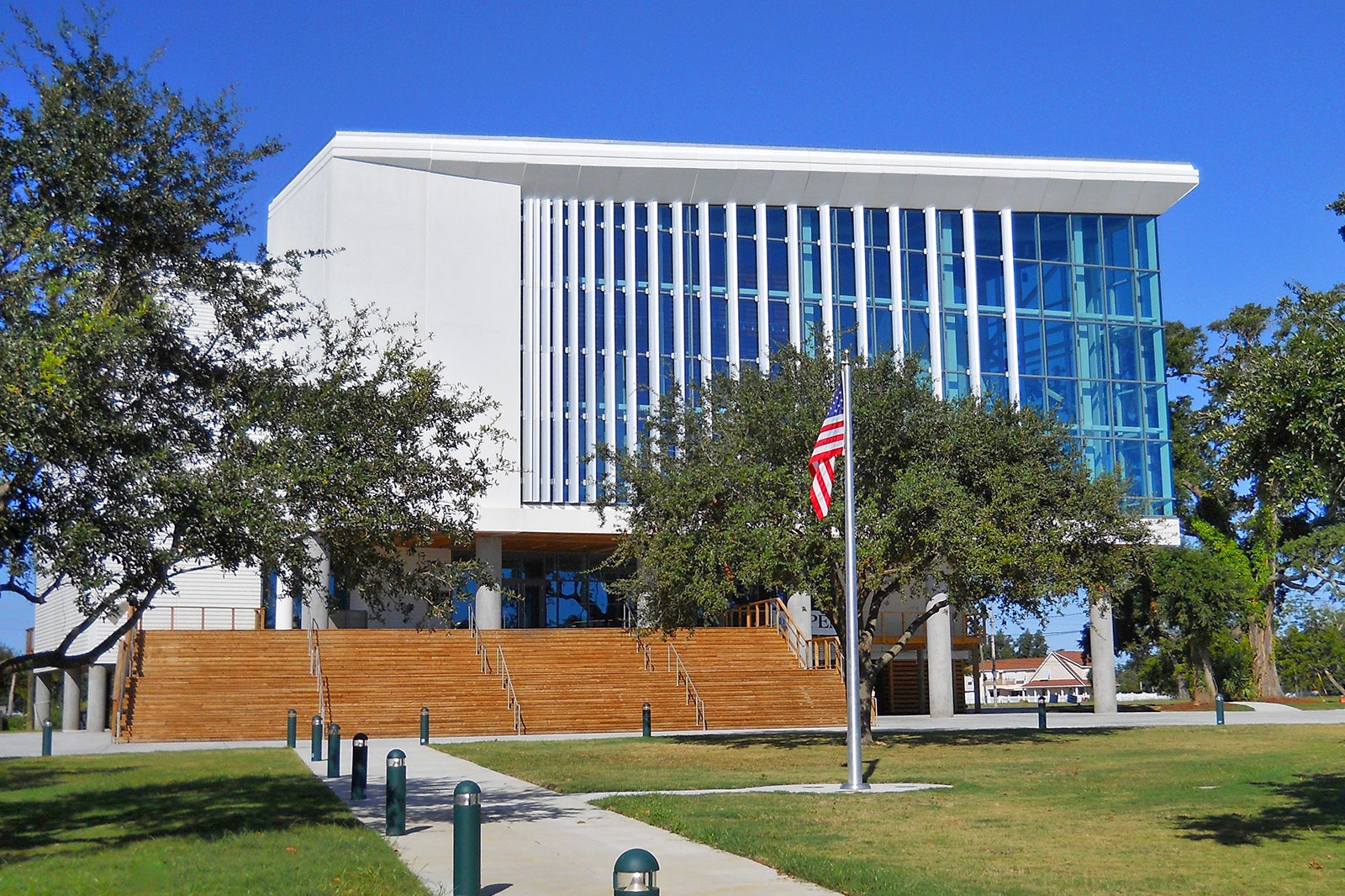 The Maritime and Seafood Industry Museum aims to preserve the maritime history of the Mississippi coast with numerous exhibits on shrimping, fishing, oystering, and boating. Amongst the many exhibits in the museum, you'll find 2 full-size replica Biloxi schooners that were recreated in their 65-foot glory. Inside this museum, you'll also find a smaller museum, the Wade Guice Hurricane Museum. Here, you'll find a theatre as well as additional exhibits focusing on hurricanes that have hit the area. The museum can be found on the eastern edge of Biloxi by Biloxi Bay.
Location: 115 E 1st St, Biloxi, MS 39530, USA
Open: Monday–Saturday from 9 am to 4.30 pm, Sunday from noon to 4 pm
Phone: +1 228-435-6320
photo by Woodlot (CC BY-SA 3.0) modified
8
Ohr-O'Keefe Museum of Art
Learn about the "Mad Potter of Biloxi"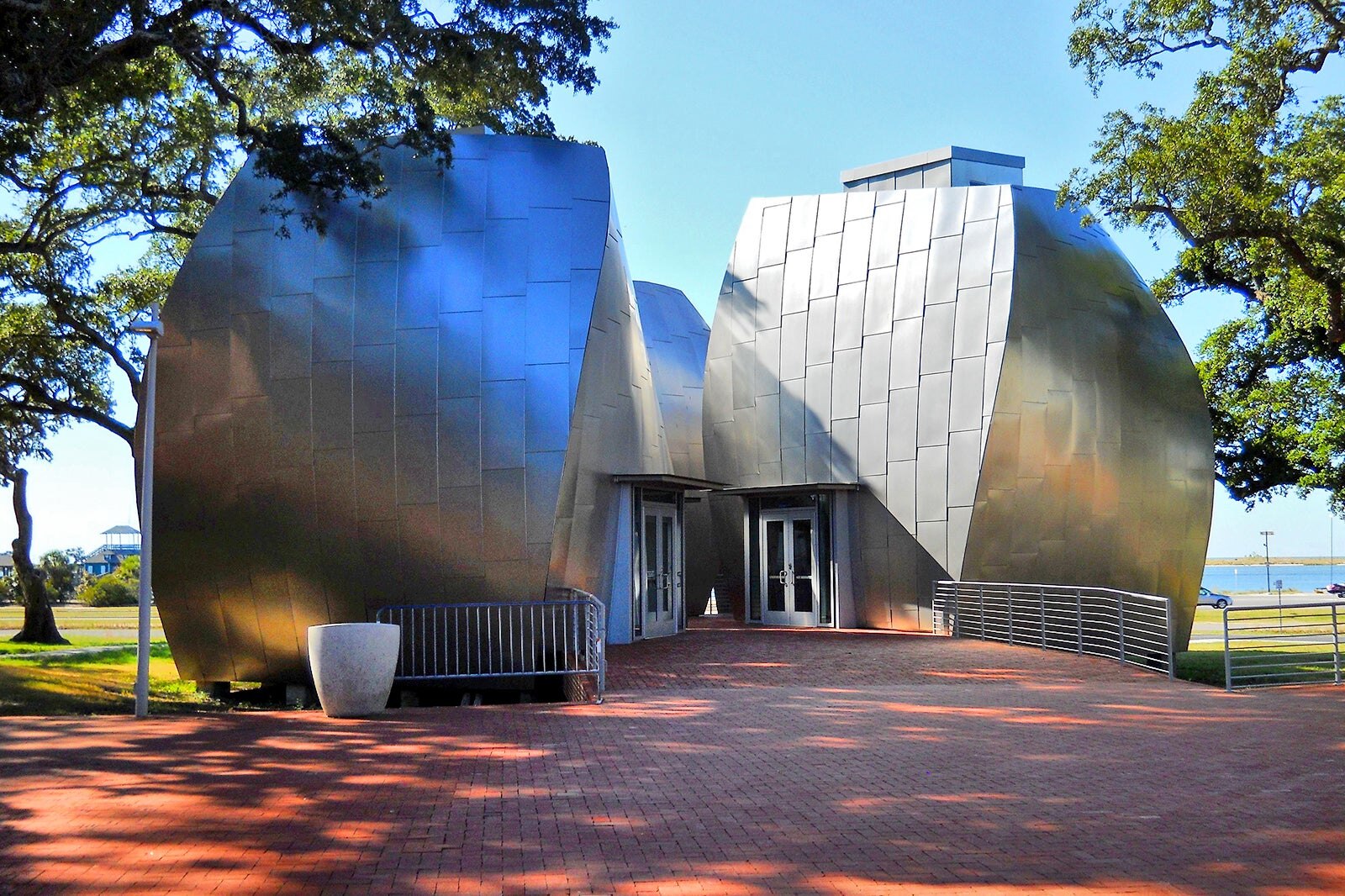 The Ohr-O'Keefe Museum of Art is a local art museum dedicated to George E. Ohr and his stunning ceramics, which are on display for you to see. The Ohr exhibitions are part of the museum's permanent collection, but you'll find temporary exhibitions on display as well, so check what's on before visiting. You'll find additional sections of the museum's campus highlighting different kinds of art. For example, you can visit the Gallery of African American Art as well as the City of Biloxi Centre for Ceramics. You'll find the museum on the eastern side of town by the yacht club.
Location: 386 Beach Blvd, Biloxi, MS 39530, USA
Open: Tuesday–Saturday from 10 am to 5 pm (closed on Sundays and Mondays)
Phone: +1 228-374-5547
photo by Woodlot (CC BY-SA 3.0) modified
9
Biloxi Tour Train
Explore historic Biloxi
The Biloxi Tour Train is a convenient way to tour the historic district of town with a guide who will show you all the most iconic landmarks of the city. This tour is notably educational, as the hosts know extensive details about Biloxi's history and have a real passion for the town. The tour is held in a moving open-air train pulled by a vehicle that drives through the streets of the historic district. The tour sets out right by the Biloxi Lighthouse on the corner of US-90 and Porter Ave.
Open: Tours start daily at 11 am and 1 pm
Phone: +1 228-374-8687
10
Fishing and Shrimping charters
Take a fishing trip
Fishing and shrimping charters are prevalent throughout Biloxi and the greater Gulf Coast where you can tag along and cast out to catch some fish yourself. These charters are led by experienced fishermen who know the best spots to visit. Of course, you can always charter a boat and take control yourself if you want a more independent and self-directed fishing adventure. You'll find these charters all across the harbour city centre, with most of them located by the Hard Rock Casino.
Back to top