La Jolla is an upscale, seaside neighbourhood with one of the most picturesque coastlines in California. With a superb backdrop of Mount Soledad, La Jolla is where locals and worldly travellers come to surf and frolic in San Diego's crown jewel. The warm La Jolla shores also entice swimmers, scuba divers, kayakers, and beachgoers searching for tranquillity. And with sunbathing seals and migrating whales just offshore, it's one of San Diego's top spots for wildlife sightings.
While the beaches are the star attraction, La Jolla has a vast selection of cultural attractions. The village contains boutique shops, stylish eateries, art galleries, and museums for your breaks from the rugged coastline. Catch a resounding play, watch marine life at an aquarium, or view thought-provoking modern art. Even so, nature remains the primary draw at La Jolla, where one of California's spectacular nature reserves is at your doorstep.
La Jolla in San Diego - one of the highlights of 10 Most Popular Neighbourhoods in San Diego and 10 Best Places to Go Shopping in San Diego (Read all about San Diego here)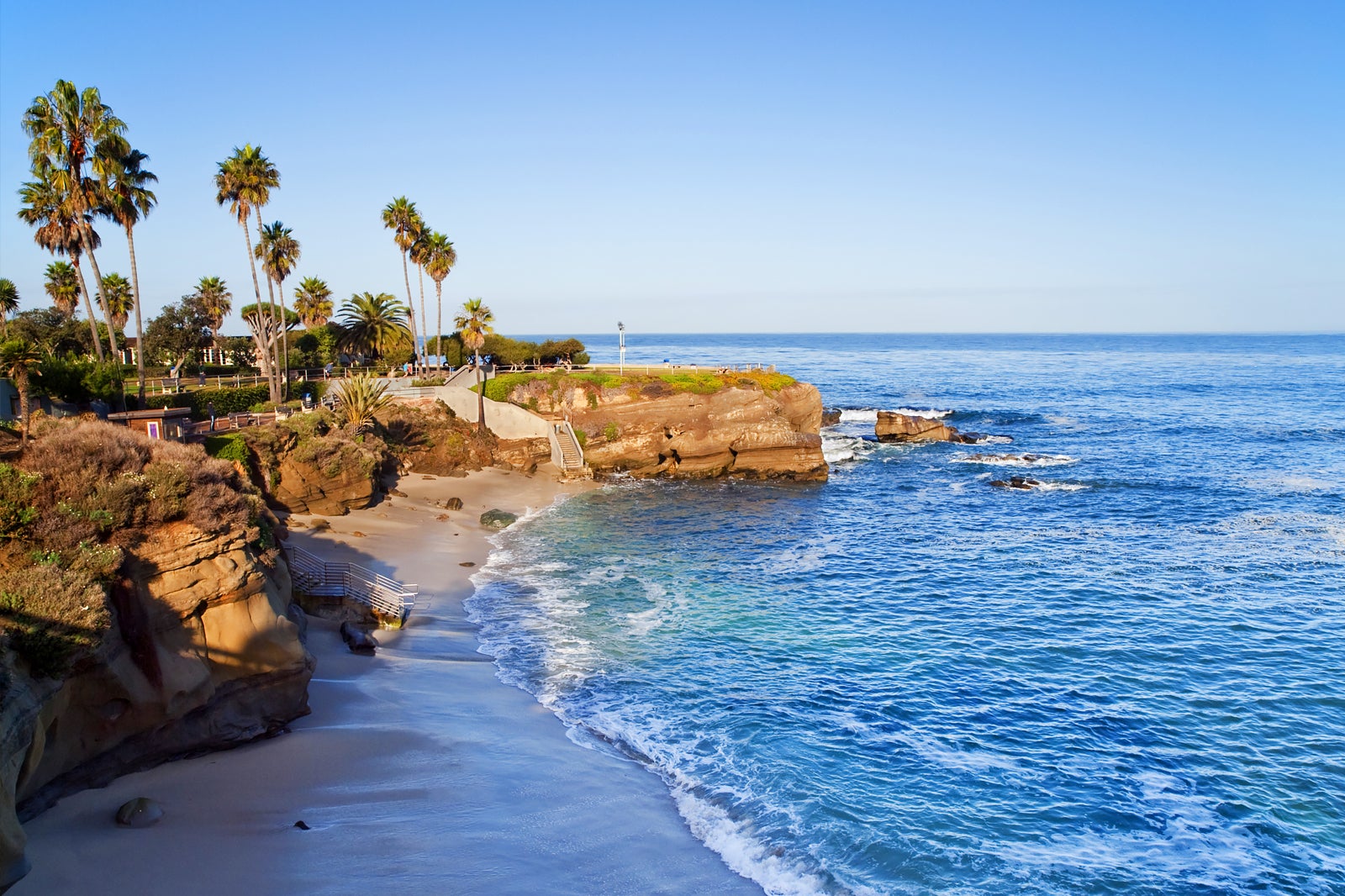 What are the highlights and features of La Jolla?
La Jolla's scenic beauty will leave you speechless, and there are many angles to view its golden shores. Scripps Park faces the coastline, and the grassy area is a fabulous spot for a picnic or sunset show. The Children's Pool seawall was meant for children to swim in but it's now home to a seal colony. Climb down the staircase to Sunny Jim's Sea Cave for surreal ocean views and listen to the nearby seals.
Practice your swing at Torrey Pines Golf Course, one of the world's best municipal courses visited by PGA golfers. Torrey Pines Gliderport treats you to the heart-racing experience of hang gliding over La Jolla's rugged cliffs and sandy beaches. But to unwind from reality, tackle the hiking trails of Torrey Pines State Natural Reserve to view rare flora and scenic bluffs. If you're looking for fun indoors, La Jolla Playhouse and Conrad Prebys Performing Arts Center put on resounding plays and musicals.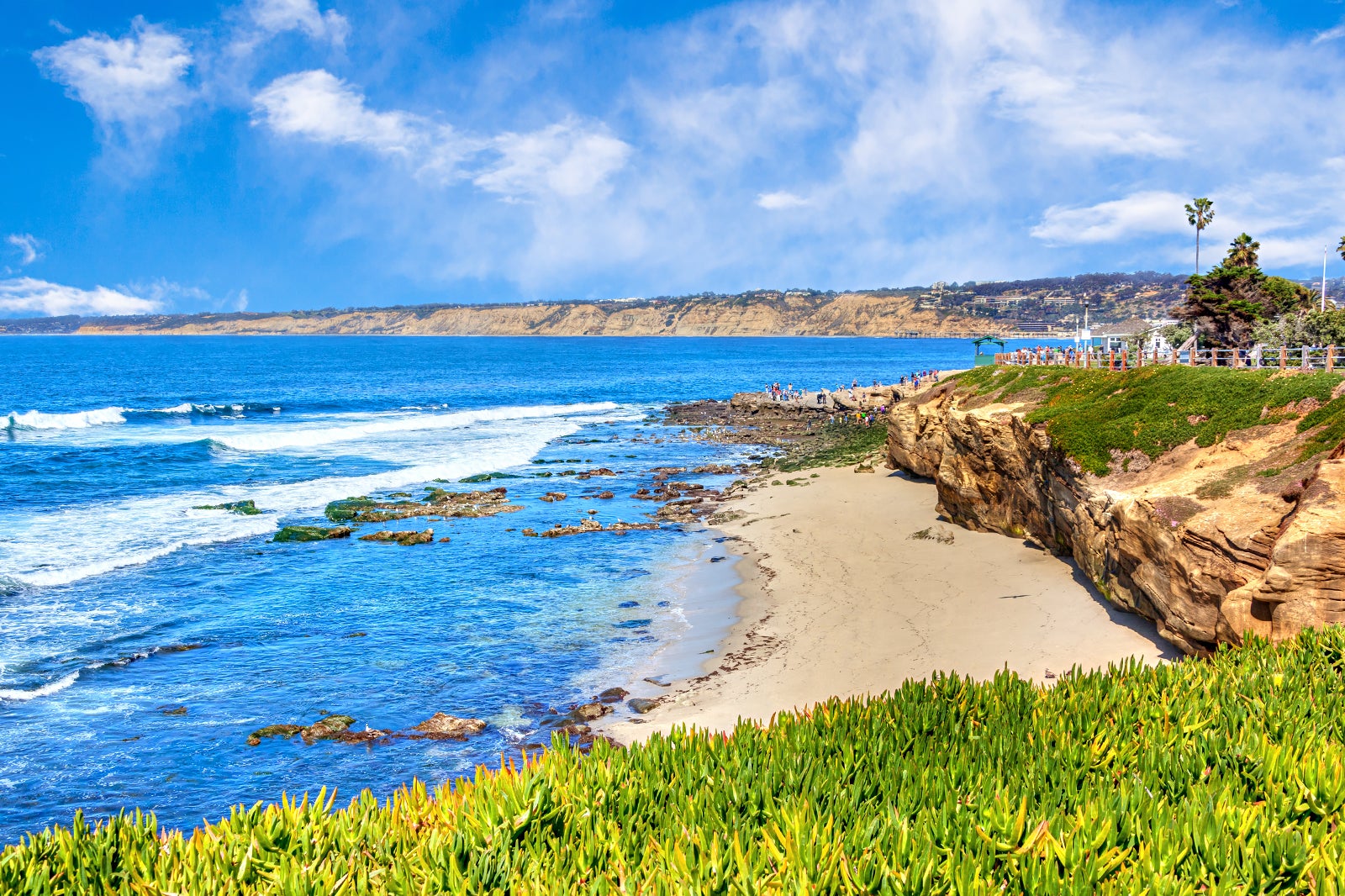 What are the best beaches in La Jolla?
La Jolla's coastline boasts dramatic seaside vistas and offers aquatic activities for everyone. The mile-long La Jolla Shores Beach hosts swimmers, kayakers, and families for its gentle waves. Since the surf breaks aren't too rough, La Jolla Shores is one of San Diego's best places for surfing lessons. Windansea Beach prides itself as a classic San Diego surf spot that hosts prestigious competitions. Surfers can make a pilgrimage to the Windansea Surf Shack, one of San Diego's famous surfing landmarks.
The tranquil waters of La Jolla Cove mimic the Caribbean Sea, and nearby sea caves attract kayakers. La Jolla Cove's shore isn't large, but the crystal-clear waters give snorkellers glimpses of marine life. If you want to witness one of California's rare undeveloped beaches, then head north to Torrey Pines State Beach. Rugged sea cliffs border its sandy shores, and its coastal bluffs present unbelievable images of the Pacific Ocean.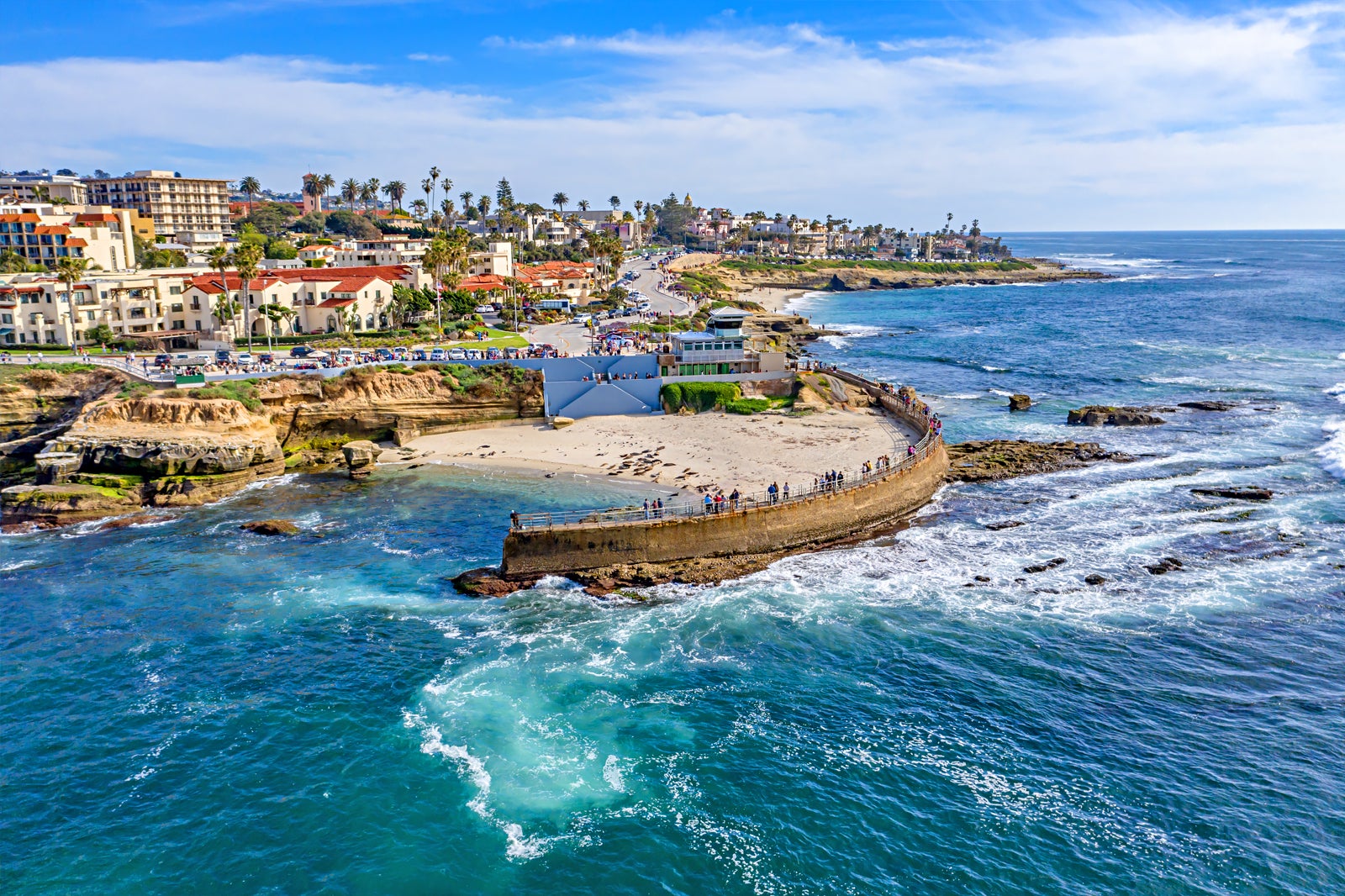 Good to know about La Jolla in San Diego
La Jolla sits around 12 miles north of downtown San Diego and has a sophisticated vibe compared to other enclaves. The seaside village boasts luxurious homes and feels like a posh resort rolled into the community. When you're looking for a relaxed pace in San Diego, La Jolla is among your best options. Despite its elegance, La Jolla welcomes a casual crowd looking to chill on its golden shores.
If you're a budget traveller worried about transportation costs from downtown San Diego to La Jolla, don't sweat it. The 30 MTS bus on the San Diego Metropolitan System offers affordable transit from the downtown area. It takes around 30 to 40 minutes to reach La Jolla, and there are multiple departures on weekdays.
La Jolla's compact and pedestrian-friendly downtown has lots of eateries, boutiques, art galleries, and museums within walking distance of each other. And you may not expect street art in an upscale neighbourhood like La Jolla, but you'll find colourful murals adorning buildings in the village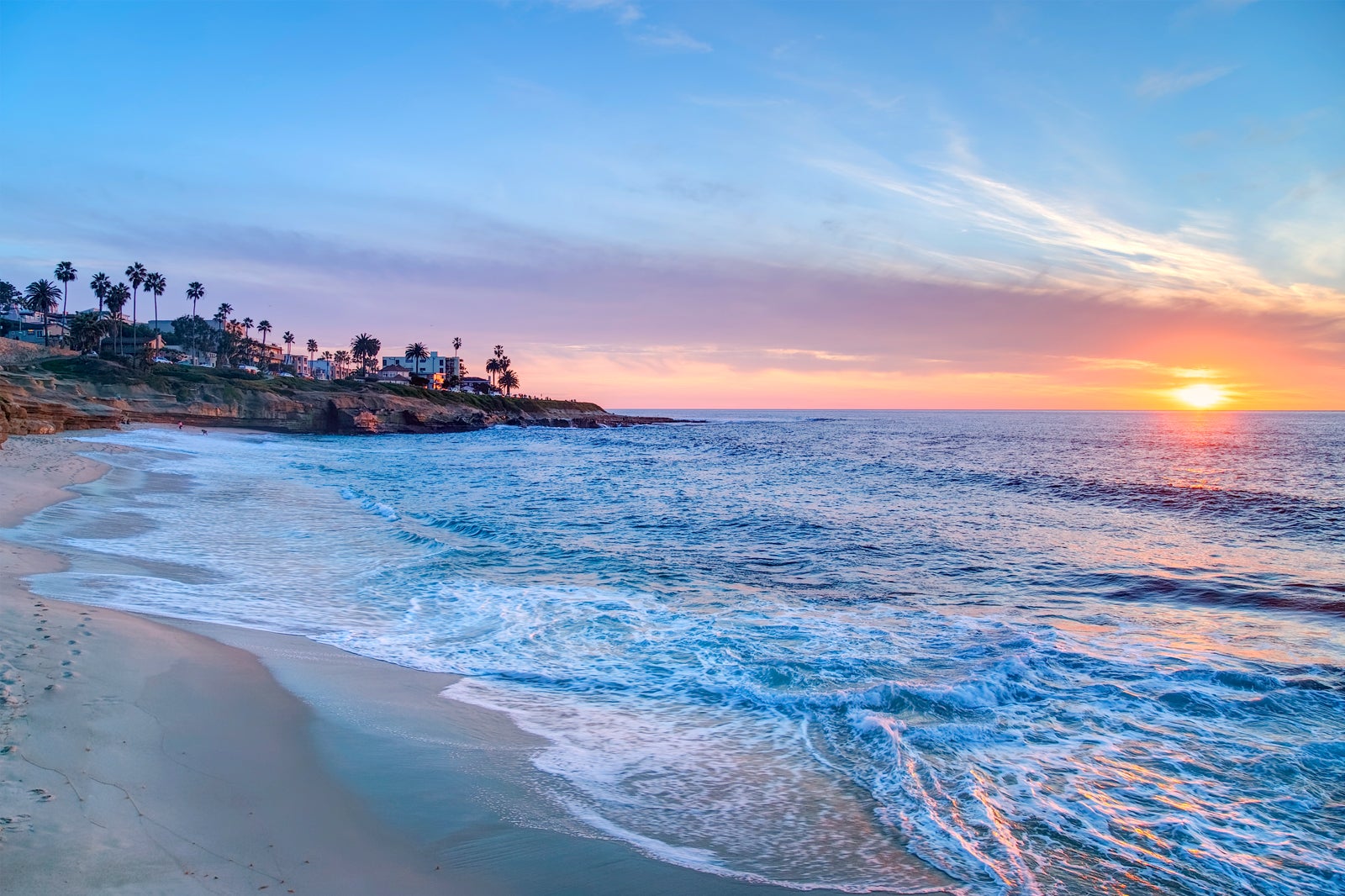 La Jolla in San Diego
Back to top