Tahoe City is a stunning little town with a history dating back to the Gold Rush of the 19th century. Packed with museums, historical landmarks and lakeside views, the town is one of Lake Tahoe's hotspots. Visitors can enjoy the beautiful lakefront beach during summer, complete with a pier for jumping off into the cool lake waters. During the colder months, Tahoe City becomes the home of Snowfest, an annual party celebrating all things winter in the wildest, most exciting style.
From boutique hotels to family-run campsites, Tahoe City caters to all tastes and welcomes every kind of visitor. Offering delicious options for food and drink, no shortage of shopping and plenty of natural beauty, Tahoe City is justifiably one of the region's premier tourist destinations.
Tahoe City - one of the highlights of 10 Towns and Villages to Visit Around Lake Tahoe (Read all about Lake Tahoe (and vicinity) here)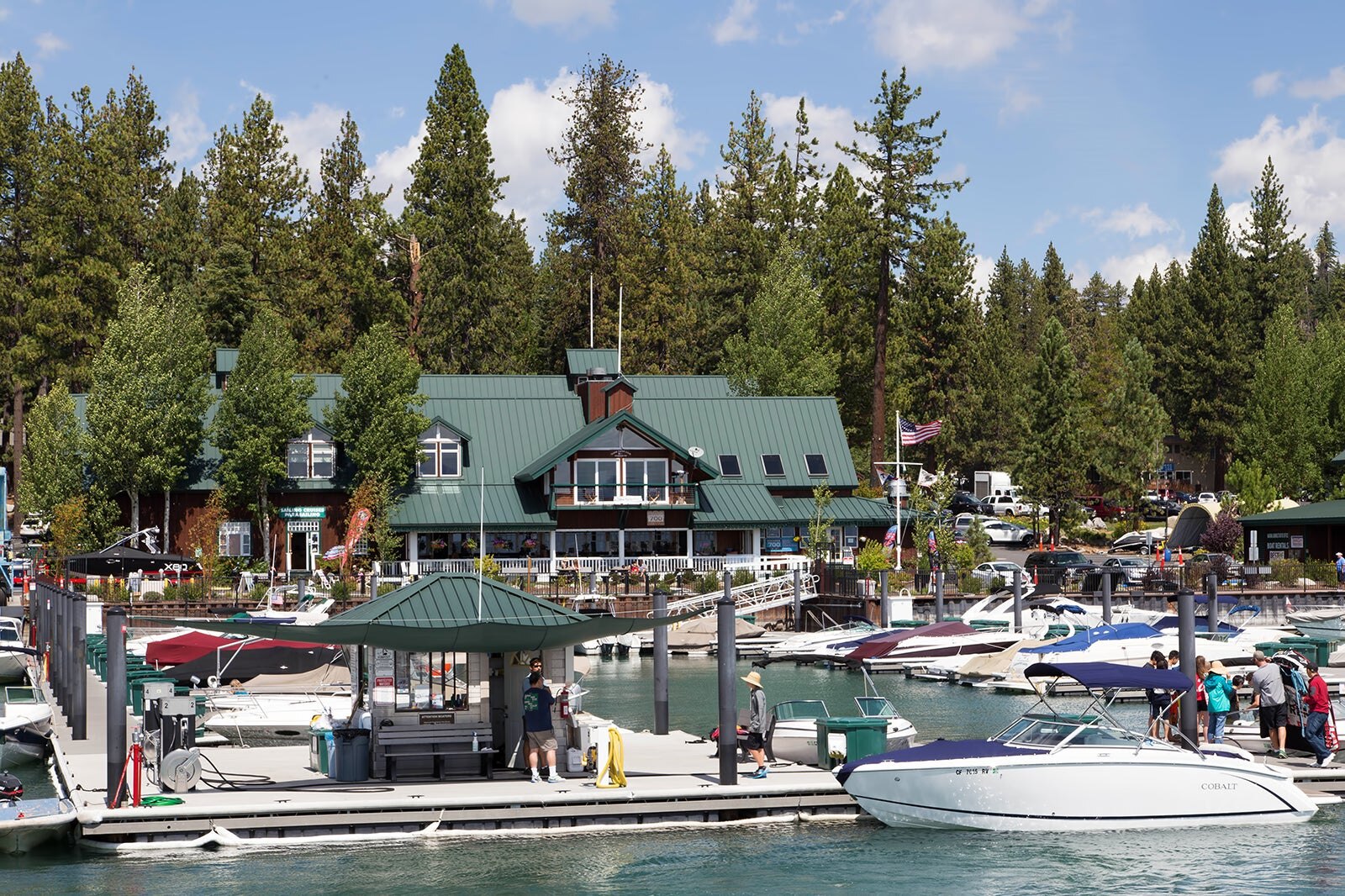 Highlights of Tahoe City
Lovers of natural beauty will be drawn to the Inspiration Point Vista, a scenic drive overlooking Emerald Bay. Although not for the faint of heart, this winding drive rewards visitors with some of the finest views of Lake Tahoe and the mountains beyond. For those visiting the area to take in the unparalleled natural beauty, a visit to Inspiration Point Vista is simply unmissable.
Eagle Falls Trail is a stunningly beautiful hiking area near Lake Tahoe that is suitable for most levels of experience and fitness. Eagle Falls Trail leads visitors over bridges and rocks to ascend higher and higher above Lake Tahoe. It culminates in what must be some of the most impressive views of the area visible from anywhere.
For those who prefer to enjoy the less strenuous side of Tahoe City's attractions, a visit to the Hellman-Ehrmann Mansion is a great option. Providing a unique glimpse into the lives of the West Coast's upper crust from over a century ago, the mansion is a stunning pine structure with amazing views of the lake out front.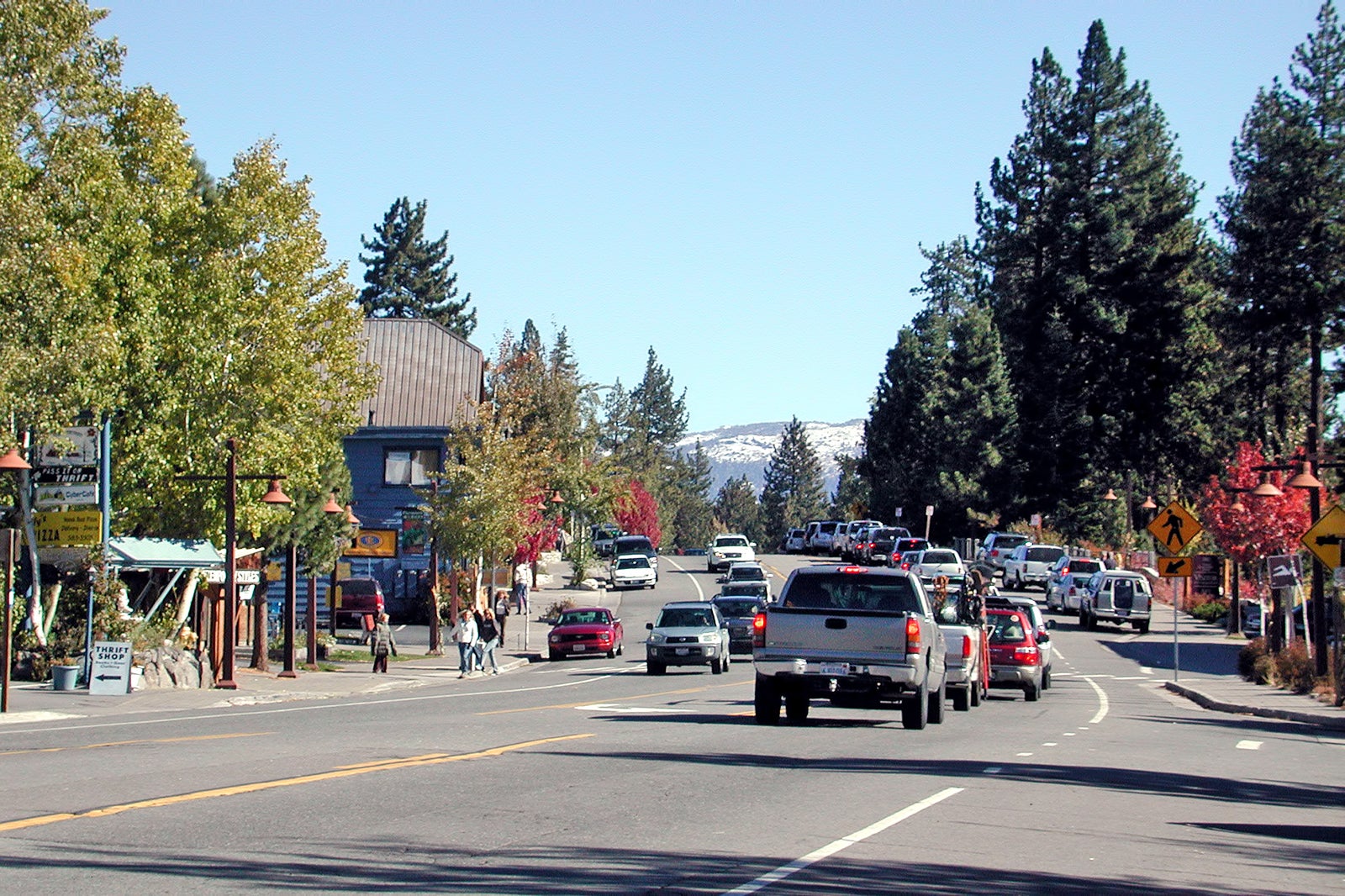 Where to eat and drink in Tahoe City?
As a major tourist hotspot in the Lake Tahoe region, Tahoe City is of course home to a variety of excellent options for eating and drinking.
One of the best places to sample simple local fare in Tahoe City is at Fire Sign Cafe. Beloved by locals since 1978, this family-owned spot serves up amazing breakfast and lunch fare at reasonable prices. Ideal for fuelling up before a hike or for a much-needed refreshment after exploring the surrounding area, Fire Sign Cafe offers classic American cuisine done right. Highlights at this spot include a monstrous breakfast burrito with home fries, thick-cut French toast and huge plates of huevos rancheros.
Another popular option in Tahoe City is the refined Christy Hill Restaurant, where dinner is served with a stunning view of the lake. European-inspired yet focused on local produce, the food at Christy Hill is fabulous. Highlights include locally-sourced pan-seared scallops, pan-roasted gnocchi, confit duck leg and Moroccan-style lamb loin. When it comes to high-end dining in Tahoe City, it is difficult to look beyond the delicious fare at Christy Hill.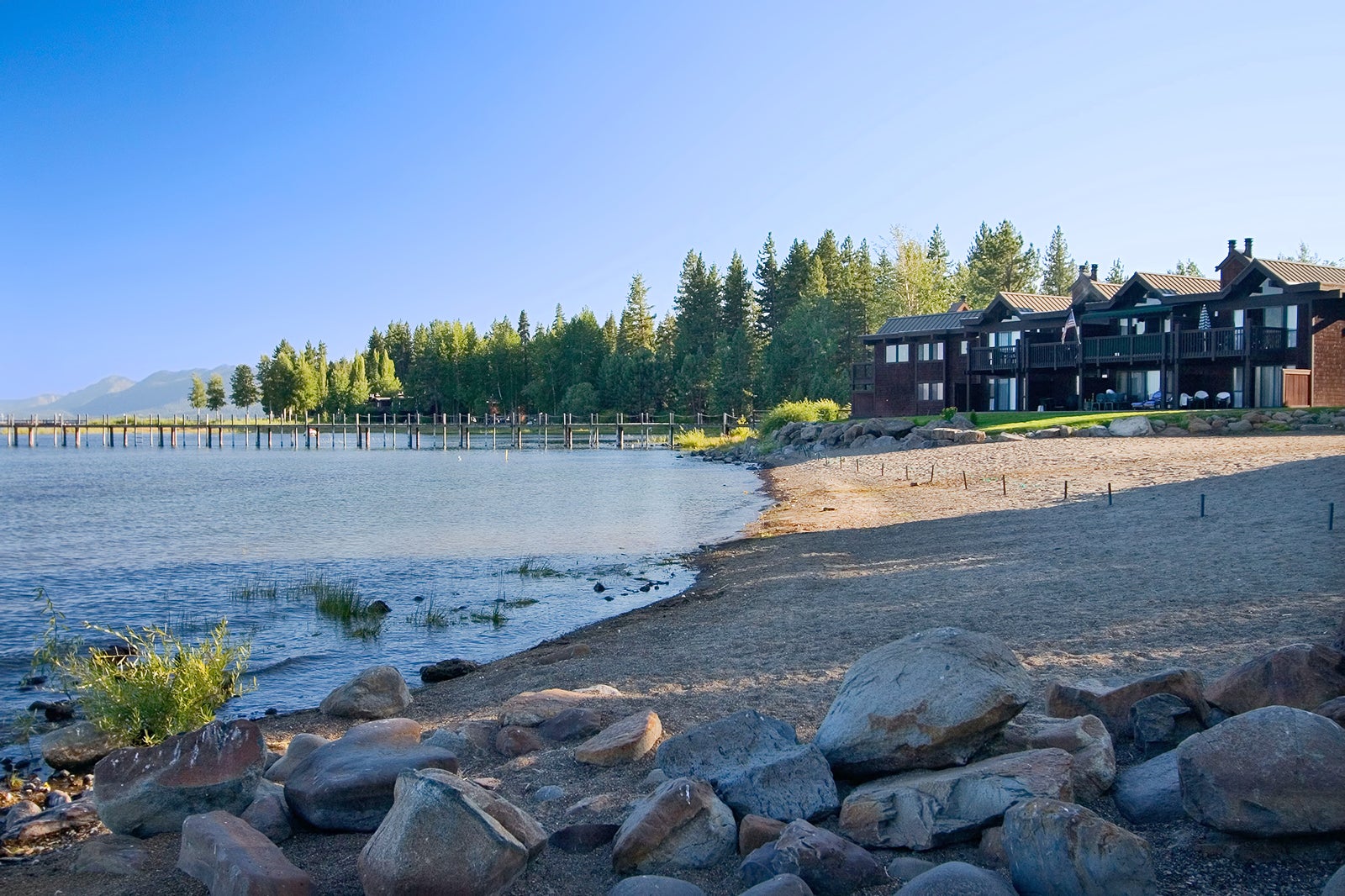 Good to know about Tahoe City
Located on the western shore of Lake Tahoe, Tahoe City is a tourism hotspot year-round but especially during summer. This is when the town truly comes into its own, with the beach and pier areas becoming packed with holidaymakers who come to enjoy the warm climate. This moderate temperature comes thanks to Tahoe City's high elevation, which provides a somewhat more manageable heat.
As a result of its popularity, Tahoe City becomes extremely busy during the summer and so it's best to book way in advance for a visit at this time of year.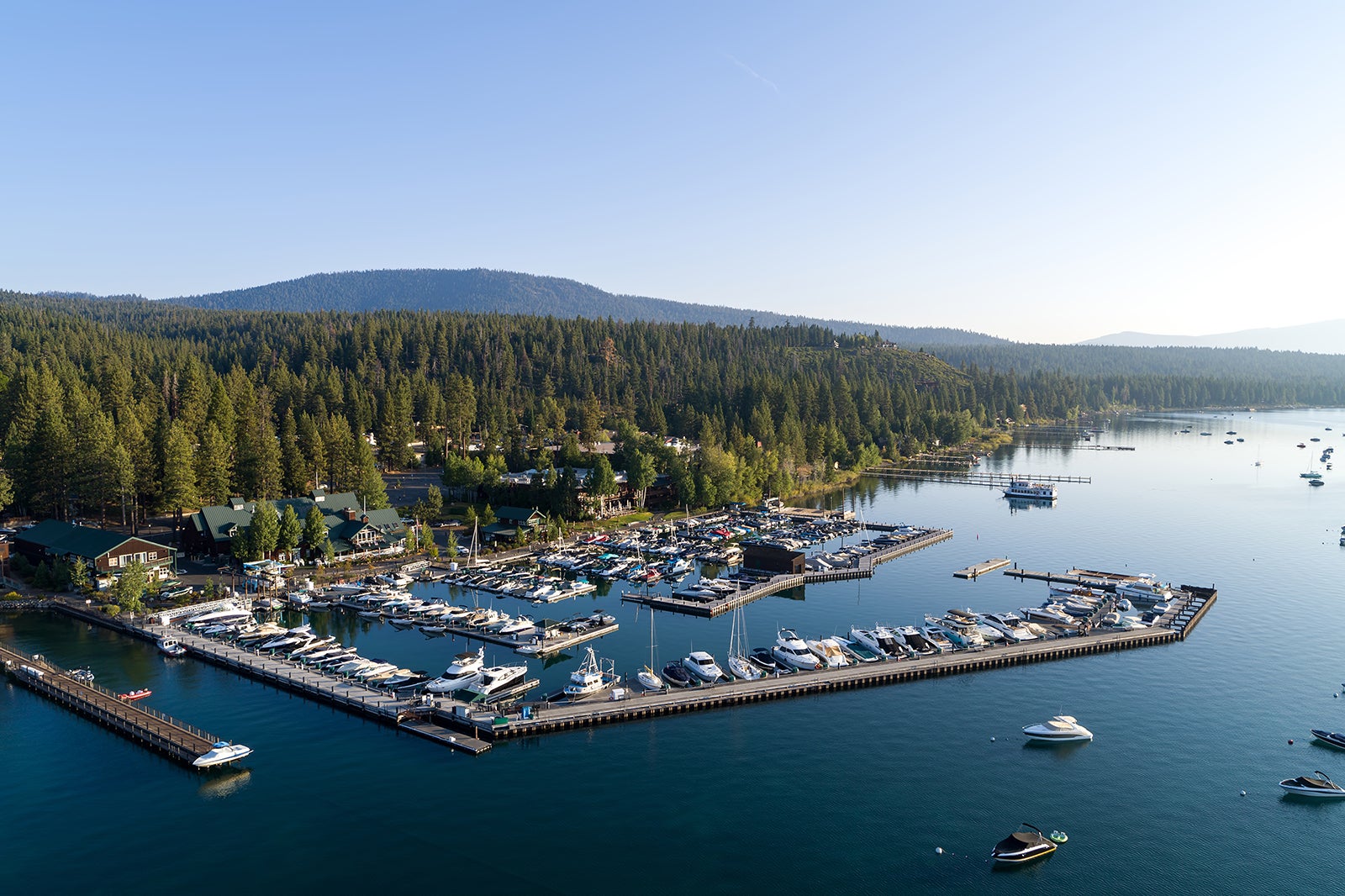 Tahoe City
Back to top