Summerlin is an upscale, planned community nestled against Red Rock Canyon and the Spring Mountains that offers a shopping and dining hub in Clark County. It's named for the grandmother of Howard Hughes and encompasses over 22,500 acres of land with well over 60,000 residents. The community continues to grow and has a great deal to offer visitors, from casinos and public parks to outdoor adventures and upscale experiences.
Summerlin is just a few minutes' drive to the west of city centre Las Vegas, so while you can enjoy the local colour, independent shops, and formal dining establishments here, you can also take a short jaunt into Vegas to enjoy all of the gambling, gaming, entertainment, and glamour of that city as well. It's the best of both worlds, offering easy access to the Vegas excitement and a quick escape from the crowds at the end of your day.
Summerlin in Las Vegas - one of the highlights of 10 Most Popular Neighbourhoods in Las Vegas (Read all about Las Vegas here)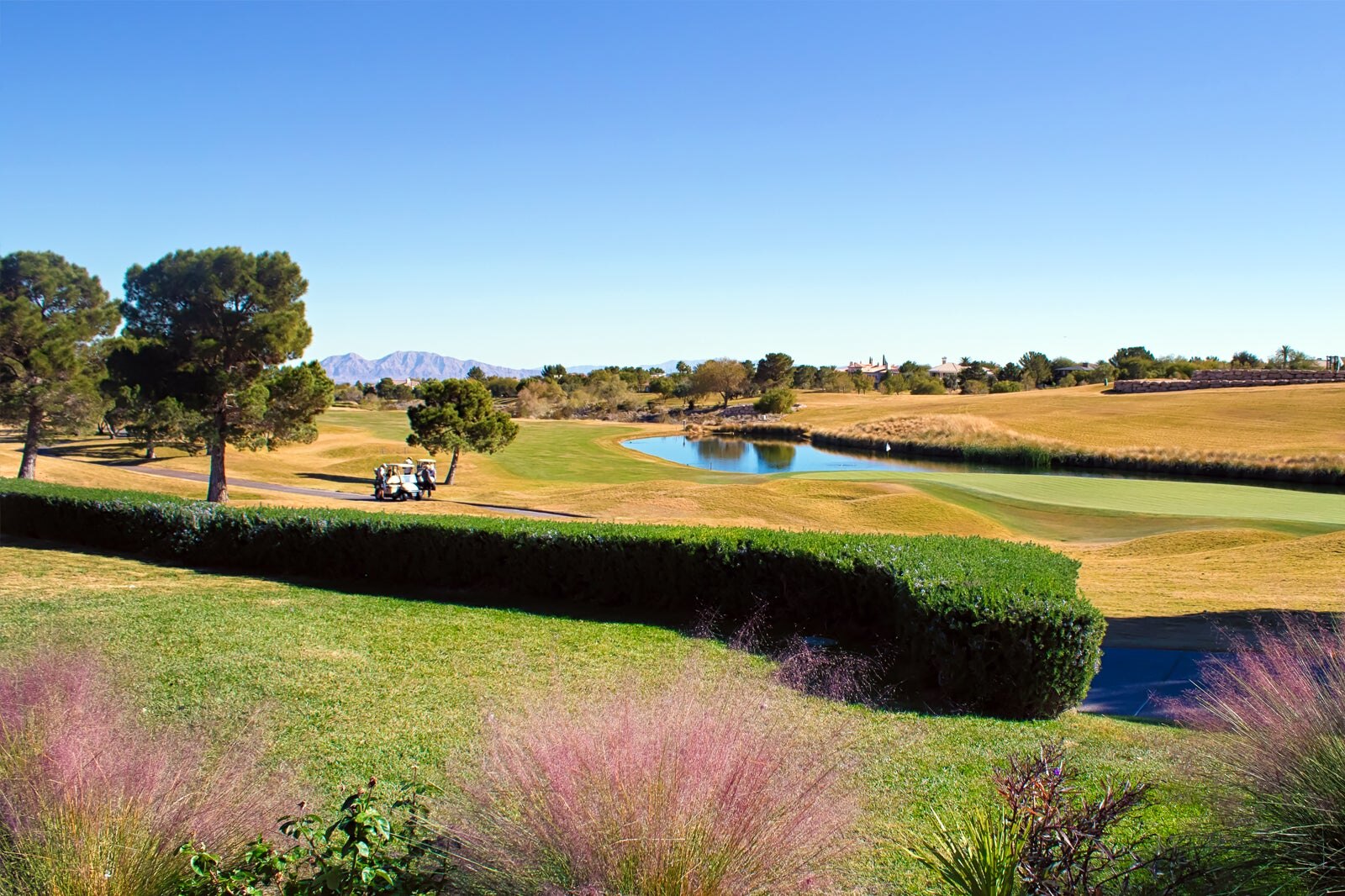 Highlights of Summerlin
Summerlin offers its own casino experience for those who don't want to travel to City centre Las Vegas or the Strip. The Rampart Casino offers gaming, dining, and live entertainment with slot machines, table games, comedy shows, music, and the casino resort experience you'd like. One of the more popular reasons for visiting Summerlin, however, is the opportunity for outdoor adventure. You can explore the hiking and biking in Cottonwood Canyon or Hualapai Canyon, or on the Angel Park Trail or Bonanza Trail.
There are also plenty of outdoor places to play. You can relax along the shores of Lake Jacqueline. You can play sports or run at Aloha Shores Park, Arbors Tennis & Play Park, the 10-acre Pioneer Park, or Woofter Family Park. Add to these places the strip of upscale shopping and dining in city centre Summerlin, and you've got plenty to occupy the whole family for your holiday.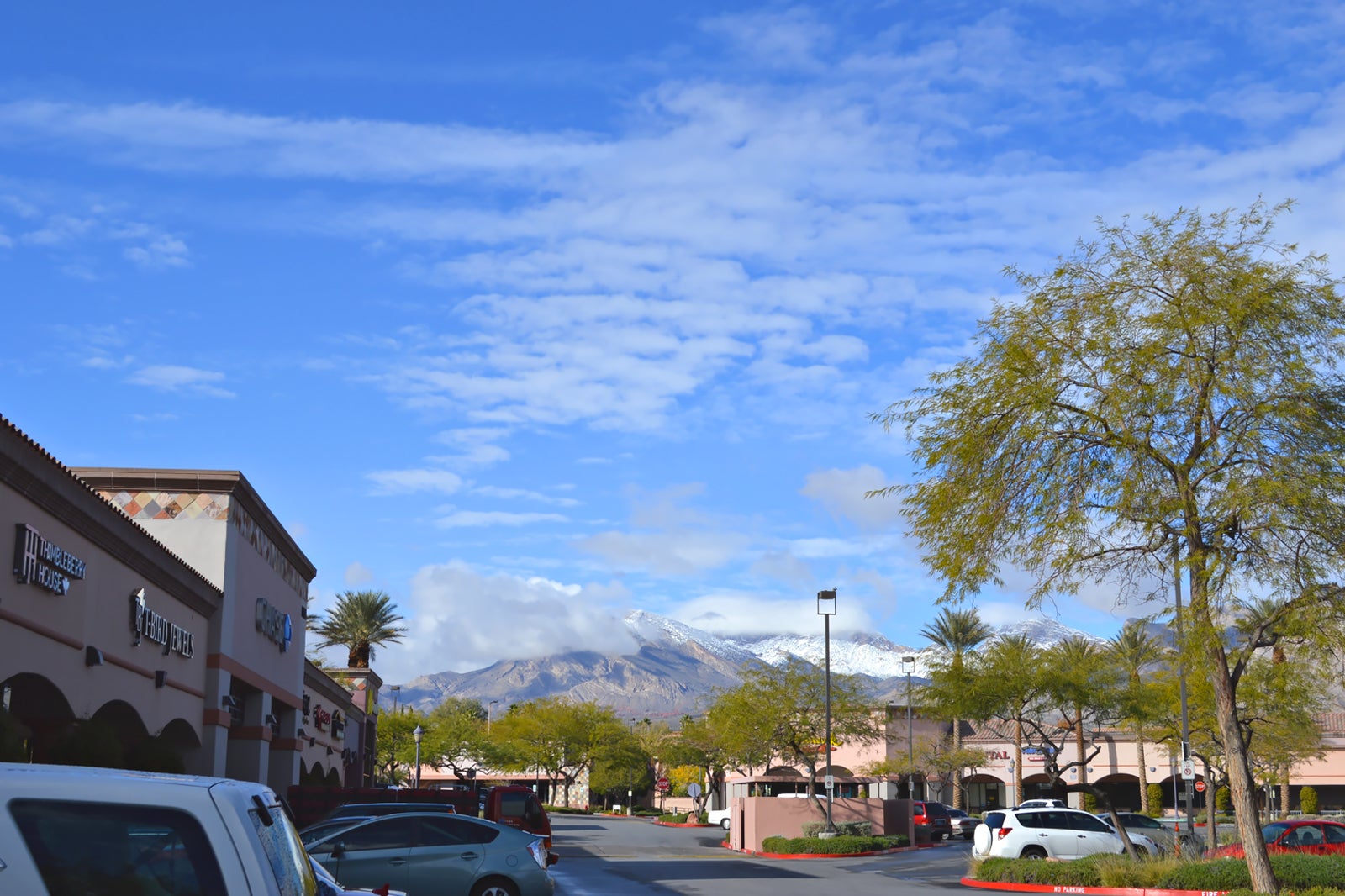 History of Summerlin
Summerlin's history began in the early 1950s when Howard Hughes purchased 25,000 acres of land, but this land sat empty for over 3 decades until it was developed in 1988 as a master-planned community. Construction on the residential village, park, and school was completed in 1990, and growth began. New home construction boomed through the early 2000s, when Summerlin was ranked consistently No. 1 in the country for new homes.
Despite the slowdown during the Great Recession, by 2014 the City centre Summerlin retail and commercial area opened with 106 acres of entertainment, dining, and shopping. The community continues to grow and is still amongst the top communities in the nation for new home sales, with more than 6,000 acres slated for future development. The community has more than 230 parks, 9 golf courses, 3 resorts, and a range of entertainment options.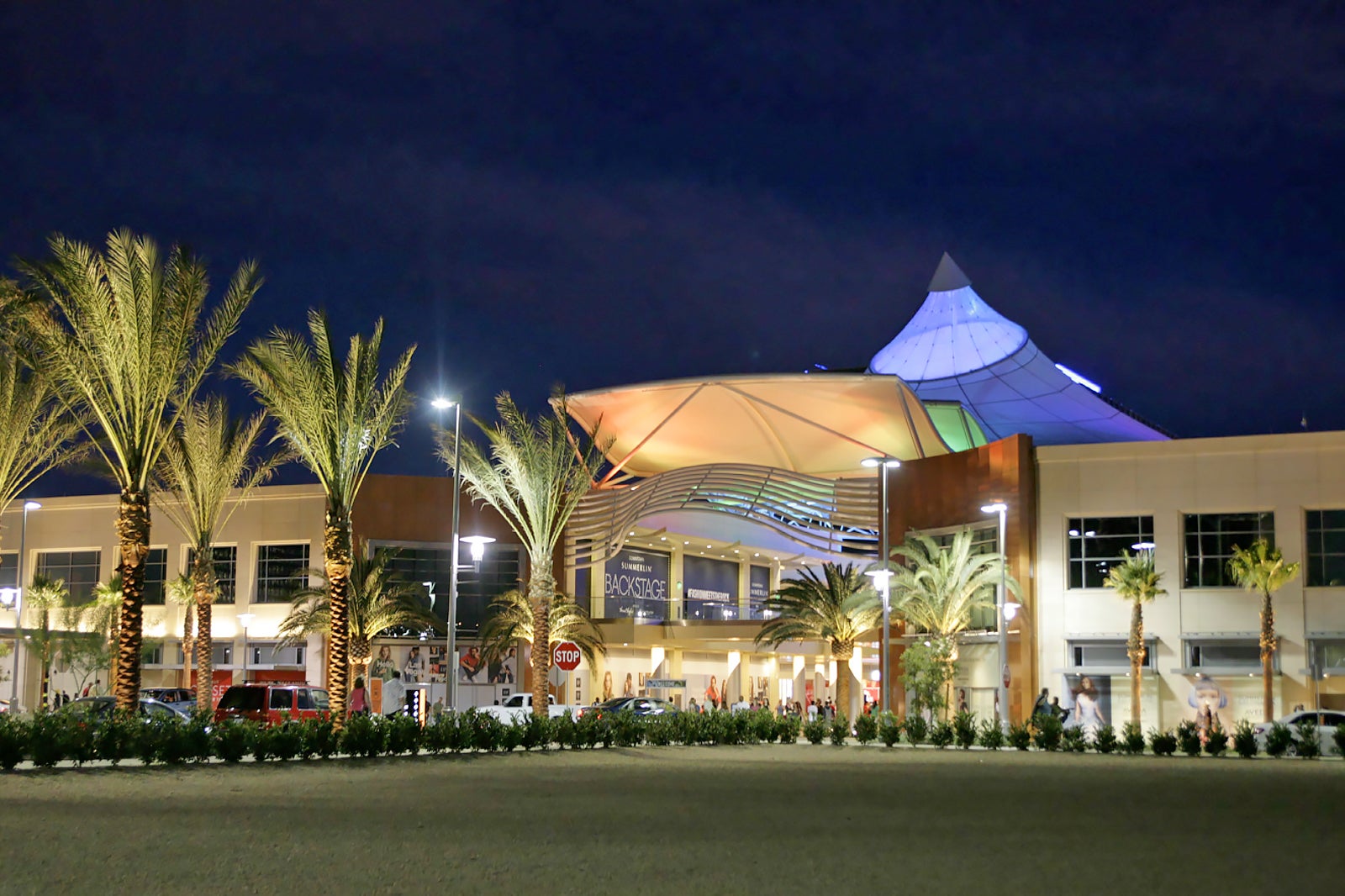 Good to know about visiting Summerlin
Summerlin offers easy access to the bright lights and big city of Las Vegas, as it's only a few minutes' drive to the west of the Las Vegas Strip. Still, you can find plenty of casinos and resorts right in Summerlin itself, so you can easily avoid the city centre Vegas crowds. City centre Summerlin is a walkable stretch of upscale shopping and dining establishments, so be prepared to get your steps in and wear comfortable shoes. Many of the establishments in Summerlin are family-friendly, with some parks even designated as family parks.
The community is compliant with the Americans with Disabilities Act, so it's friendly and accessible to those with disabilities and mobility issues. It's home to its own minor league baseball team, the Aviators, who play at Las Vegas Ballpark within the boundaries of Summerlin. It's a safe community consistently ranked amongst the best places to live.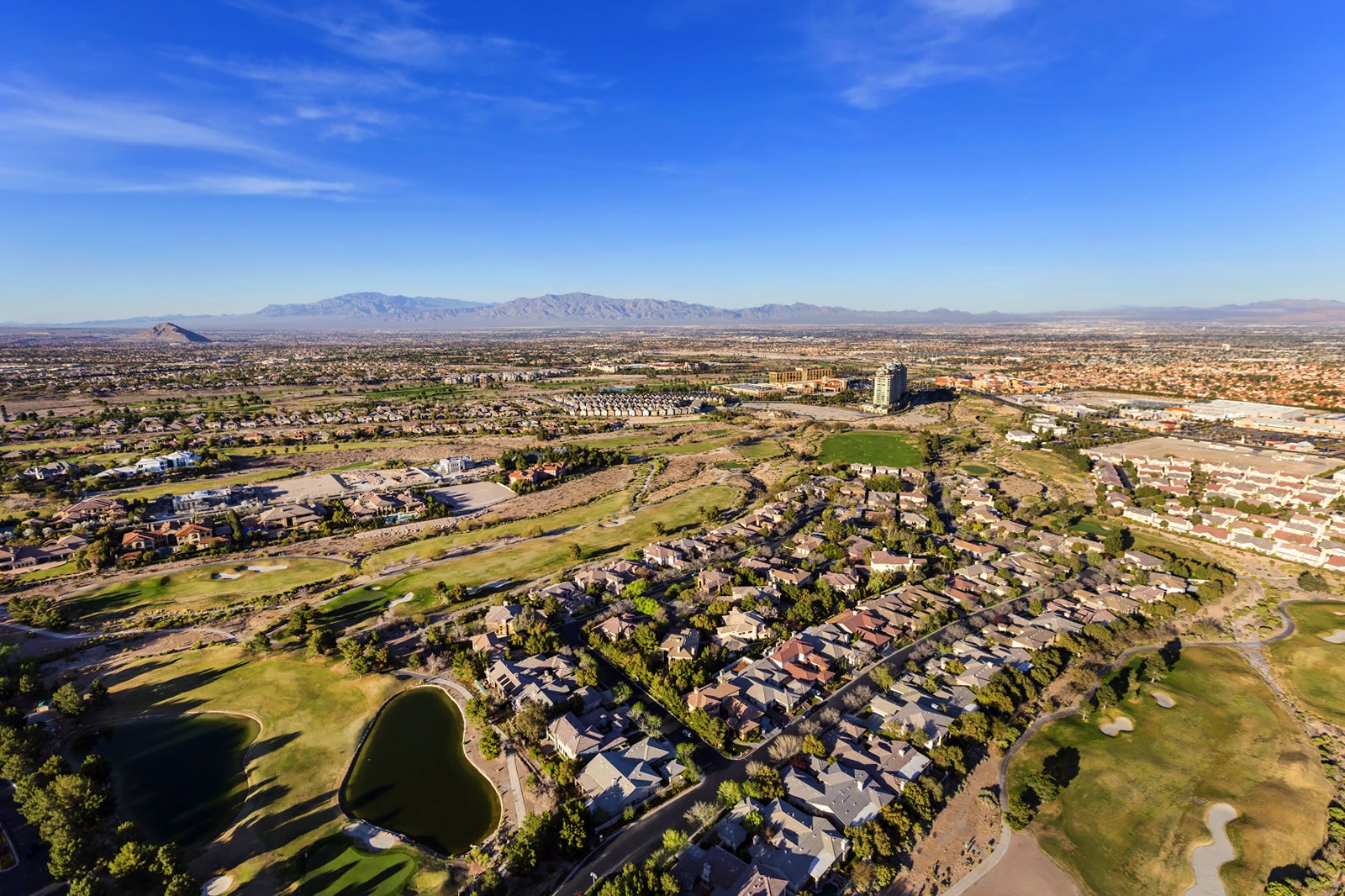 Summerlin in Las Vegas
Back to top