An Abu Dhabi travel guide - Arabian tradition with cool, contemporary luxury in the UAE's understated capital
An Abu Dhabi travel guide - Arabian tradition with cool, contemporary luxury in the UAE's understated capital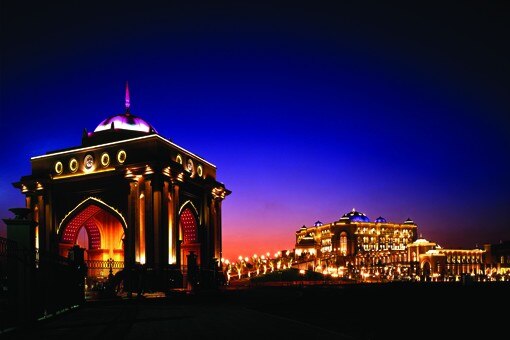 Basking on the shores of the Arabian Gulf, cosmopolitan Abu Dhabi's skyscrapers rise out of the desert. Fifty years ago there was just a village in the sand; now it attracts travellers the world over for an Abu Dhabi city break in one of its five-star hotels.
Tradition and modernity
It may be one of the world's youngest cities, but locals will tell you that their city has hung on to its Arabian culture and atmosphere better than glitzy cousin Dubai. You'll see more Emiratis wearing traditional headscarves and cloaks, and the pace of life is less frenetic. Modern Arabian architecture is on show in two classic Abu Dhabi landmarks. The vast Emirates Palace Hotel is all domes, galleries and towers around an opulent interior. The extravagant Sheikh Zayed Mosque is one of the world's largest, full of massive crystal chandeliers and exquisite Persian carpets. The 200-year-old al-Maqtaa Fort keeps history alive.


Rest and relaxation
City breaks in Abu Dhabi mean relaxing in classy oceanside hotels with private beaches of white sand and all-year-round sun. If sunbathing on the Arabian Gulf beaches is just too stressful, head for one of the luxurious spas in your Abu Dhabi hotel. Or cruise the Gulf waters in a dhow sailboat.
Luxurious Abu Dhabi
Glamorous shopping is an Abu Dhabi speciality. Wall-to-wall designer names fill many of Abu Dhabi Mall's 200-plus shops, including Tiffany, Tommy Hilfiger, Crystal Gallery and Alfred Dunhill. The city's dining scene is just as cosmopolitan. One night you'll be feasting on traditional roast kebabs while belly dancers wriggle, the next sipping cocktails before sitting down to high-class modern European food including Portuguese cataplana hotpot, oysters and Chateaubriand.