Adelaide Travel Tips - Helpful hints and advice on local destination information
Adelaide Travel Tips - Helpful hints and advice on local destination information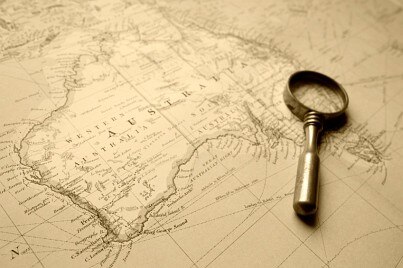 With its low rate of crime, Adelaide is one of the safest large cities in Australia and the public transport infrastructure and hospitality are excellent. It is worth keeping an eye out for Hindley Street at night and also taking into account that the weather is changeable at various times of the year.
Customs and etiquette
Aussies are informal and easy to meet and get on with. They like a joke and a laugh, and while somewhat abrupt, are generally easy going. Avoid talk of locals hailing from convicts. Tipping is not second nature apart from in upmarket restaurants where service charges are usually added to the bill. Simply round up taxi fares.


Money
The Australian dollar (AU$) is the currency here, with notes going from AU$5 to AU$100 and coins from 5 cents to AU$2. Aussie dollars can be bought and sold anywhere in the world and there are good options in Adelaide, from the airport to the banks and exchange booths. Major credit cards are accepted and debit cards can withdraw Australian dollars from ATMs.

Travelers checks are accepted at the larger shops and hotels in Adelaide. As to expense, Adelaide is not as expensive as Sydney although it has the most expensive hotels and restaurants in the state.
Weather
Adelaide has a warm and dry climate with hot summers and mild winters. Summer (November through February) temperatures can surpass 100°F on hot days and most rain falls May through September when it can be miserable at the coast. Avoid December and January if you don't like it busy, perhaps aiming for October or April when the weather is cooler and prices lower.


Transportation
Although Adelaide doesn't have a subway, it boasts a useful public transport network called Adelaide Metro, which chiefly consists of trains, buses, and trams to a lesser extent. Tickets are valid and interchangeable on all three forms of transport. You can get about most of downtown with ease, while buses and trams run to the main beach at Glenelg.

Having a hire car in Adelaide is a good option if you plan on having a look around the region and wineries. Options for getting to town from Adelaide Airport (ADL) include airport buses and taxis. The buses run from all terminals to downtown Adelaide and suburbs every 30 minutes, day and night, while expensive taxis have standard charges.


Fast facts
Population: one million-plus
Spoken languages: English
Electrical: 240 Volts, 50 Hertz
Phone/calling code: +61 8
Discover
Find your perfect holiday in Adelaide
From 370 hotels.