Chengdu Shopping Guide - Find where and what to shop and buy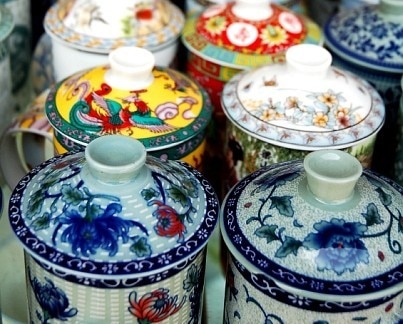 For thousands of years Chengdu was the famous home of skilled artisans producing exotic and luxurious wares for sale in China and export around the world. Chengdu is now more famous for high-tech and agricultural industry as well as mass-produced textiles.
However, some local crafts of interest to tourists remain. Aside from Shu brocade and other silks, Chengdu is home to bamboo, laquerware, and silverware industries. For more up-to-date, Western style shopping, Chengdu even boasts an IKEA, a Carrefour supermarket and a Wal Mart.


Chunxi Road/Zongfu Road/Luomashi
Chunxi Road, near Tianfu Square in downtown Chengdu, is a vast pedestrian avenue lined with boutiques, restaurants, cafés, shops, department stores and fast-food chains. The vast shopping areas of Chunxi Road, Zongfu Road and Luomashi converge to provide everything from big-brand labels and souvenir handicrafts to local delicacies and special food products.


Yanshikou Commercial Circle
Yanshikou Commercial Circle is next to Chunxi Road. This is where you'll find People's Department Store, Chengdu Department Emporium, Renhe Spring Department Store and more. Expect to find brand names in these stores as well as local Chinese labels.


Ran Fang Jie Street Market
Near Tianfu Square, Ran Fang Jie Street Market is a bustling street market and a great place to practice your haggling skills. Prices are cheap and products range from clothes to cosmetics and toiletries, meaning this market will appeal more to ladies than men.


Qing Shi Qiao Fish and Plant Market
Another bustling Chengdu shopping area, this one specializes in pets, animals, fish, turtles and birds as well as pet supplies. While seeing the exotic birds and bugs may be pleasurable for some, the conditions some of the animals are kept in may dismay others. However, the market is nevertheless typical of a Chinese city and even provides the chance to buy laser tattooed fish.


Song Xian Qiao Antique City
Song Xian Qiao Antique City is the second-biggest antiques market in China. Hundreds of stalls sell everything from old money to old artwork to old statues, some of them even genuinely old. 'Classic' Mao memorabilia abounds. This awesome market can be found in west Chengdu, near Du Fu Cottage.


Chengdu shopping tips
Before you hand over money for anything in China, haggle. And when you're done, haggle some more. In almost any area of trade in China, the first price is invariably considered nothing more than a starting point for debate. Just be sure to keep the bartering fun, friendly and reasonable. Big department stores may be less open to negotiations than market stalls but it never hurts to try.

Find more information about Chengdu and hotels in the area:
Chengdu hotels | China hotels
Discover
Find your perfect holiday in Chengdu
From 660 hotels.