Dubai Travel Tips - Helpful hints and advice on local destination information
Dubai Travel Tips - Helpful hints and advice on local destination information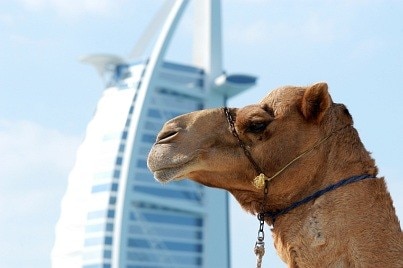 Visitors to Dubai should be respectful of local laws and traditions as well as paying attention to the heat. Hats should be worn, sunscreen should be reapplied throughout the day and liquids need to be constantly replenished in order to avoid heat stroke.
There is huge ethnic and cultural diversity in Dubai with many different people from around the world living in the same city and respect needs to be shown during your stay for a range of cultures and religions.


Customs and etiquette
Dubai is an Arab emirate and as such, rules on public displays of affection are tight and it is polite and respectful to dress conservatively. However, Dubai is a major tourist destination and it is accepted that swimsuits will be worn on the beach and visitors are asked to be respectful and cover their skin when visiting religious temples and shrines.

Taking photographs of women is prohibited in Dubai unless permission has been given by their husband or guardian in advance. Alcohol must not be consumed in public areas and homosexuality is not widely tolerated therefore it is advisable not to flaunt homosexuality in public.


Money
The legal tender in Dubai is the UAE dirham (Dh or AED). One dirham contains 100 fils and banknotes come in denominations of Dh5, 10, 20, 50, 100, 200, 500 and 1,000 while fil coins comes in 1, 10, 25 and 50. Service charges are often added to bills but large chain hotels often keep hold of a percentage of this charge so little actually ends up in your waiter's pocket. If you receive good service then leave an extra cash tip.

There are numerous places to change foreign money with the airport being the most convenient but also the most expensive. Banks are often closed on Fridays but the city is home to many international names such as HSBC and TSB. Most of Dubai's hotels accept credit cards along with shops and restaurants. ATMs can be found throughout the shopping malls and even inside many of the top hotels.


Weather
Dubai is well known for its warm weather and temperatures regularly reach the dizzying heights of 40°C. It is rarely cold in Dubai, even during the winter nights, and air conditioning is a must in hotel rooms. June through to September is the hottest period of the year and most of the rain falls during the winter months from December to February.

The average annual rainfall is a mere 150mm but the emirate has been known to experience unusually heavy rains. The sea temperature is constantly above 20°C and taking a dip to cool off in the warm seas is enjoyable throughout the year.
Transportation
Walking around Dubai is not highly advisable due to the extreme heat and intense sun. The local bus systems are top-quality and services run on time and are fairly cheap to use. Alternatively, taxis can be used but be prepared to arrange a price before entering the cab or demand that the meter is switched on to avoid a lengthy and heated discussion about the pricing system.

Trams will be the latest addition to Dubai's transport network as of 2011 and water transport is currently the most popular way to get across the Creek into the opposite section of the city. Abras are the local version of small boats that constantly ferry passengers for a small fee between the two areas and these can also be rented for the hour or day along with a driver for a reasonable rate.

Dubai's airport (DXB) is a main hub for Emirates Airline and as one would expect, it has won numerous awards for its outstanding services and design. Getting to and from the airport is best done by metered taxi.


Fast facts
Population: 1.5 million
Currency: Arab Emirates dirham (AED or Dh)
Spoken languages: Arabic, English, Hindi, Urdu
Phone/calling code: +971 4
Size: 2,400 square meters (estimate)

Find more information about Dubai and hotels in the area:
Dubai hotels | United Arab Emirates hotels