Hangzhou Travel Tips - Helpful hints and advice on local destination information
Hangzhou Travel Tips - Helpful hints and advice on local destination information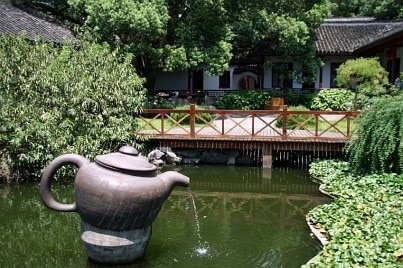 Hangzhou is less than an hour from Shanghai by high-speed rail, a fact that's partly responsible for the obvious modern edge to this traditional and historic city. Even better, visitors find that the city is highly accessible and easily explored. Tourists are in a great position to learn the local customs without fear that their own foreign customs will be misinterpreted.
Customs and etiquette
Hangzhou is an historic Chinese city, and the local rules of etiquette are part of a long Chinese tradition. But it is also relatively close to Shanghai, where Western sensibilities have dominated the social scene for well over a century. This helps to maintain a level playing field in Hangzhou, making it easier for tourists to adjust.

There are a few points worth remembering while in Hangzhou. The most important is the Chinese concept of 'face', which is tied in with the respect or dignity a person gives and receives. Loss of face inevitably leads to problems, but visitors will find that it is hard to accidentally offend a person. Another thing to remember is that feet are looked on as dirty, so remove your shoes when entering a private residence or temple.

Outside of the ritziest Western hotels, tipping is all but unheard of in China. Servers and taxi drivers are likely to chase down a patron in order to return change.


Money
The official currency of China is the renminbi (also called the yuan), which is shortened to RMB. Westerners will find they get plenty of mileage for their currency. YuanZ can't be traded outside of China, and local banks don't offer the most favorable rates. The best rates come from black-market moneychangers on the street, but changing money this way is illegal and therefore not recommended.

Cash is essential at small- to mid-sized shops throughout the city. ATMs are found near Bank of China locations, and most of these recognize international debit cards. Larger hotels like the Shangri-La accept credit cards, as do prominent restaurants in the tourist district.


Weather
Hangzhou's subtropical climate features four seasons. The most beautiful time to visit is during the spring or the autumn months, when the trees in local gardens burst into color. The autumn is an especially nice time to enjoy the lake scenery. It's followed by a relatively cold winter with light, infrequent snowfall.

Summers, on the other hand, are hot and balmy. Temperatures regularly rise to the mid-80s (˚F) and storms roll in off of the Pacific Ocean. Hurricanes are possible, but the brunt of their energy burns off and turns into heavy rains and winds by the time they reach Hangzhou.
Transportation
There are four bus terminals in the greater metropolitan area, and these take care of local and regional transportation. Tourist buses have a 'Y' listed before the bus number and pass major sites around the lake. Much of the central district can be seen on foot or by bicycle.

Hangzhou Airport (HGH) is a common port of entry, and it sees well over 10 million passengers each year. An airport shuttle bus carries passengers 18 miles into the city center after stopping at bus and train terminals. Metered taxis connect more quickly.

Another option is to fly into Shanghai's Pudong International Airport (PVG) and then arrive by high-speed train. There is a direct line to the city, and trains reach central Hangzhou in just over an hour.


Fast facts
Population: 6,776,000
Spoken languages: Mandarin, regional dialects
Electrical: 220 Volts, 50 Hertz
Phone/calling code: +86 571

Find more information about Hangzhou and hotels in the area:
Hangzhou hotels | China hotels
Discover
Find your perfect holiday in Hangzhou
From 720 hotels.