A Madrid city guide – world-class art, tapas, gardens and endless parties
A Madrid city guide – world-class art, tapas, gardens and endless parties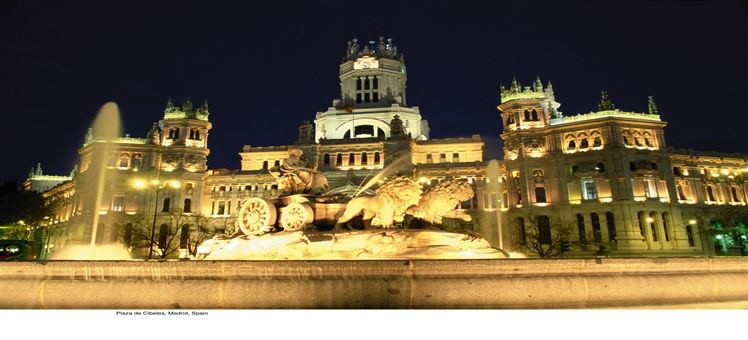 Scrumptious food, 24-hour nightlife, outstanding art museums and historic splendor. Madrid has all the ingredients for a bouncy getaway. Explore the city's world-class art scene by wandering the vast and magnificent Prado, Reina Sofia and Thyssen-Bornemisza museums. Whether you fancy a romantic dinner in a classy restaurant or an evening out with friends tasting tapas from bar to bar, there's nothing like Madrid's lively atmosphere. In this city, everyone has a blast all day and all night.
Art Scene
Madrid might be known as a party town, but when it comes to art, the Spanish capital is off the charts. The city's art scene is associated with the 'Golden Triangle': Prado, Reina Sofia, and Thyssen-Bornemisza. The main Spanish national art museum Prado displays one of the world's finest collections of European art. While Thyssen-Bornemisza displays a massive collection from the 13<sup>th</sup> century to nowadays, Santa Sofia is prominent for a contemporary masterpiece, Guernica, by world-renown artist Picasso. Yet Madrid's art scene goes beyond the 'Golden Triangle': monuments, sculptures and galleries flood the city.
Nightlife
When the sun goes down, Madrid comes alive. From rooftop lounges to underground clubs, the night is forever young in this sparkling metropolis. The rhythm of nightlife is different in every area. While Chueca features one of the most vibrant and cheeky dance clubs in the city, you'll be able to spot flamenco performances at Corral de la Moreria near the Royal Palace. Sol and Gran Via might be the hub of nightlife in Madrid with their varied clubs that include Latin to pop and disco music, but Malasana offers an alternative night out with a rock spirit.
Historic treasures
It doesn't matter what you do or where you go, your eyes will always meet Madrid's history in all its glory. Around the area of Habsburg Madrid, you'll come across Flemish-inspired designs from the Bourbon-era such as the Royal Palace or the Plaza Oriente. Adjacent to the Royal Palace lies the 19th century Almudena Cathedral in its entire gothic splendor. One of Europe's most beautiful squares, Plaza Mayor is a grand place surrounded by arcaded red brick buildings. In the middle of Plaza de la Independencia stands Alcala Gate, built in 1778, which also reflects the city's royal nature.
Cuisine
When it comes to food, Madrid knows few rivals. From seafood to tapas bars, the Spanish capital offers some of the most delicious dishes in the world. Depending on your taste, you will find different types of restaurants, cafes, bistros and bars in each area. While La Latina features a contrast of modern tapas with authentic cuisine, you will find a variety of international and traditional dishes in the Literary Quarter. If you are looking for ethnic food, you will find the best exotic restaurants of Madrid in Lavapies. But Malasana is the place to go if you fancy something more innovative.
Discover
Find your perfect holiday in Madrid
From 2310 hotels.