A Sao Paulo shopping guide – where to shop in the city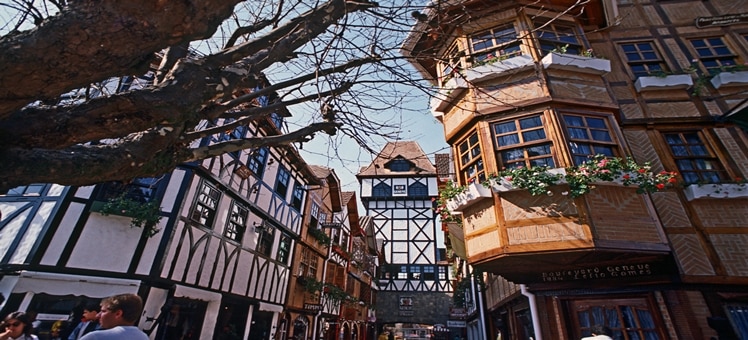 In Sao Paulo, huge western shopping malls are known as 'shoppings' to the locals and the rest of Brazil. Here, you can buy practically anything. Aside from the malls, there are areas catering specifically to the varied shoppers needs. Visit the open markets in the Downtown area of the city for fresh produce while the local shops sell more traditional Brazilian items, and are where the best bargains can be found.
West
This part of the city boasts some of the best shops for buying local art and design. Roam the streets of Vila Madalena to find small shops and boutiques where local designers display their art and clothing. On Saturdays, check out the arts and antiques fair in Pinheiros, Benedito Calixto. This fair has been going since 1987 and has built up quite the reputation and is now one of the best tourist attractions in this area. It's open from 9am until 7pm with over 320 artisan vendors displaying their wares.
Far South
In the area most covered in forestry, and still remaining true to its natural historical roots, shopping isn't huge on the 'to do' list here. There is a modern shopping mall here, but visit Shopping Campo Limpo, which focuses on the more local shops. This is also a good choice for a more down to earth experience, still with nearly 200 shops to choose from.
North
There are several shopping centers here in the north area of Sao Paulo. There is one huge shopping mall with the majority of the rest being smaller and newer. However, visit the Metro Santana area which surrounds the Santana metro station, and takes up a large portion of the streets of Voluntarios da Patria. It is known as the most expressive outdoor commercial center of the area.
South
In the south of the city is a very popular mall. The newest of the Iguatemi mall chain is JK Iguatemi, it has many one off shops here, or shops that are only found inside this mall, making it very popular. Differing from other malls in Sao Paulo, this one is green and eco-friendly. One of its eco-friendly plans is encouraging people not to drive to it, instead ride their bike as there are plenty of bike racks outside. There are also activities here between 1pm and 8pm for children.
East
The once rural now residential area in the north east of the city is a very culturally diverse area. This diversity is also reflected in it shopping. The Mooca Plaza, located on Pacheco E Chaves, offers a wide variety of shops and restaurants. With over 200 shops and an excellent children's entertainment area called the Neo Geo Family center it's clear there is plenty to keep adults and children occupied. A fancier option is Shopping Anália Franco, located on the socially rising area Anália Franco.
Downtown
Head to the Mercado Municipal where fresh fruit, vegetables and meats are sold. Housed inside industrial architecture, there is so much on offer. It is known as one of the city's iconic areas and is one of the must see places, even only for browsing. Experience the art of buying and selling in a mass of different cultures and languages. Don't forget to get local and get an enormous bologna sandwich.
Shopping Tips
: Streets shops open 10am to 8pm Monday to Saturdays, while on Sundays, most shops don't open. However, shopping malls stay open much later, most around until 10pm and 8pm on a Sunday.
Discover
Find your perfect holiday in Sao Paulo
From 980 hotels.