Travel Tips for a Splendid Sorrento Sojourn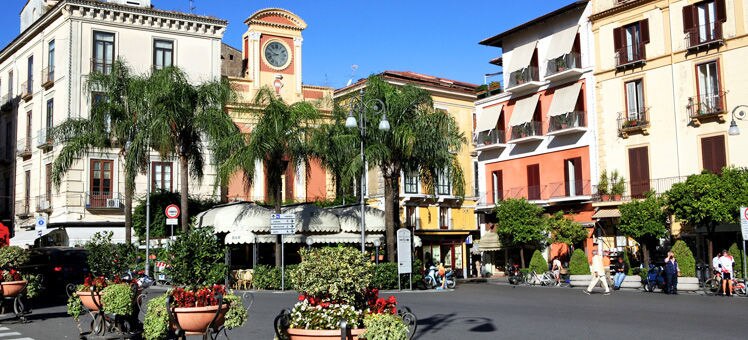 Nestled in the Gulf of Naples with Mount Vesuvius in the distance, Sorrento is a popular holiday destination. Its labyrinthine city centre is laden with restaurants and bars, ancient ruins, and churches that offer an architectural trip through history - from ancient Rome to the Renaissance. You can swim at local beaches, jaunt to the Amalfi Coast, or soak up the culture with a glass of limoncello in hand.
Best time to travel
Summer signals the high season in Sorrento, when the city attracts tourists and daytime temperatures soar to 30 degrees C (86 F) and beyond. Cool breezes coming off the ocean make the weather more tolerable, as do the evening temperatures that dip to a comfortable 17 degrees C (62 F). Spring is the best time to visit, as temperatures hover around 20 degrees C (68 F) and hotel rates drop - with the exception of the Easter period. A Mediterranean climate means the rainy season starts in fall and tapers off by mid-winter.
Not to miss
Sorrento's historic centre is a destination in itself, with lemon tree and bougainvillea-lined streets offering a plethora of outdoor restaurants and cafés, landscaped public gardens, and ancient ruins dating back to the Greek and Roman eras. This region's artisanal heritage is evident in the museums dedicated to intarsia - the artisan woodwork that's native to Sorrento, as well as many churches that feature this elaborate technique. You can easily take a ferry to Capri, or book a tour to neighbouring Pompeii and Mount Vesuvius.
Getting around
The closest airport is Naples Capodichino (NAP), which is a 1-hour-drive away, or you can take a 75-minute shuttle to Piazza Angelina Lauro in the city centre. You can also hop on the Circumvesuviana train line from Naples. Once you're in Sorrento, you can easily get around on foot, provided you don't mind the steep descent to the harbor. There's an excellent city bus system that takes you to all the major destinations, as well as taxis. If your main concern is getting to and from the beach, there are 2 public elevators located in Piazza Francesco Saverio Gargiulo.
Cuisine
When you come to Sorrento, bring your appetite. Located in what is arguably Italy's gastronomic centre, you'll find menus filled with dishes that rely on fresh, local ingredients and tried-and-true recipes that date back generations. Sorrento's most famous dish is gnocchi alla Sorrentina, which is made with tomato sauce and buffalo milk mozzarella. But you'll also want to sample local fried fish, pizza, spaghetti with clams, and typical desserts like pastiera, a cake made with eggs, boiled wheat, and ricotta, and of course, myriad flavors of gelato. Don't forget to finish off with some local limoncello lemon liqueur.
Customs and etiquette
Sorrento is a warm and friendly town that's accustomed to tourists, so you won't need to follow any strict guidelines when it comes to manners. When you walk into a store, you will be greeted by the shopkeeper and a response is expected. A service charge is usually included in your restaurant bill, so tipping isn't obligatory, although a few euros are always appreciated. Feel free to dress casually and comfortably in the day, but if you're heading to a nice restaurant or upscale hotel for dinner, dress accordingly and avoid wearing shorts, jeans, or flip-flops.
Fast facts
Population: 16500

Spoken languages: Italian

Electrical: 230 volts, 50 Hz, plug type C, F, L

Phone calling code: +39

Emergency number: Emergency number: 112; Police: 113; Fire: 115