Reno's Culinary Complexities - From Diner Grub to Inventive Gastronomy
Reno's Culinary Complexities - From Diner Grub to Inventive Gastronomy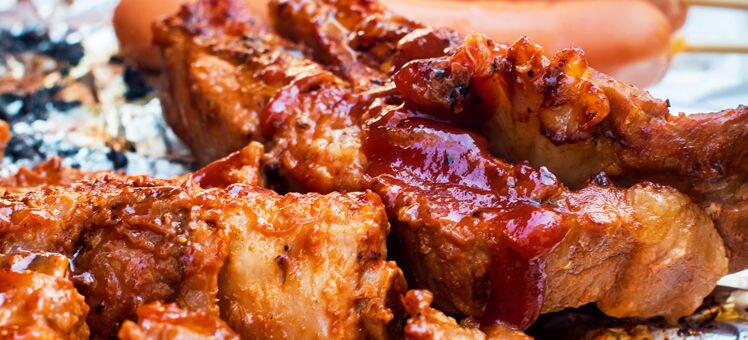 Reno's culinary culture is true to its "The Biggest Little City in the World" label. Its restaurants offer up big dishes with a local, small-town philosophy. Nearby sources like Niman Ranch provide humanely raised, hormone-free beef and pork, while local organic farms keep the city stocked with fresh vegetables and herbs. All of these elements combine to give the city a fresh and diverse gastronomic profile.
Typical dishes
Reno's food is best described as down-home cooking, though you can also find inventive eateries. You can expect premium steaks and traditional diner fare, as well as international options like Indian and Thai restaurants.
Downtown Reno
Carnivores won't want to miss the opportunity to sample the menu at one of Reno's renowned steakhouses. Among the most popular is Sterling's Seafood Steakhouse at the Silver Legacy Resort Casino. It features an extensive wine list, as well as traditional dishes like Chateaubriand and reworked classics like King Crab Mac 'n' Cheese. Lulou's Restaurant puts a modern spin on a classic steakhouse. Chic and contemporary, it offers up elegant dishes that blend French and Asian influences, along with traditional steaks.
Sterling's Seafood Steakhouse, 407 N Virginia Street, Reno 89501; Tel: +1 775 325 7401; Website: Sterling's Seafood Steakhouse

Lulou's Restaurant, 1470 S Virginia Street, Reno 89502; Tel: +1 775 329 9979
Riverwalk District
For a casual dining experience, you can head to the Riverwalk District where you'll find eateries nestled among the shops and galleries. You can enjoy a unique experience at Fuego, one of Reno's only tapas restaurants. Based on the traditional form of Spanish eating, the restaurant serves small plates of tasty bites like marinated artichokes and ceviche. If you're still craving international fare, go to Thai Corner Café for traditional Thai dishes and sushi. You can spend a laid-back evening at one of the area's increasingly popular nano breweries where you'll enjoy craft beers and upscale bar food.
Fuego, 170 S Virginia Street, Reno 89501; Tel: +1 775 322 1800; Website: Fuego

The Brewer's Cabinet, 475 S. Arlington Avenue, Reno 89501; Tel: +1 775 348 7481; Website: The Brewer's Cabinet
South Reno
Whether you're looking for a classic diner or inventive fare, South Reno has you covered. The Squeeze In is one of the city's most renowned diners whose name is attributed to its first location in a space so small you had to "squeeze in." You can order stalwart favorites like eggs Benedict and burgers, as well as Mexican-inspired dishes. For an upscale meal, you can head to 4th Street Bistro. Featuring a picturesque deck and rustic decor, the local and mostly organic menu offers creative dishes like maple-glazed pork belly confit with pea shoots and house-made pickles.
Squeeze In, 25 Foothill Road, Suite 3, Reno 89511; Tel: +1 775 853 6090; Website: Squeeze In

4th Street Bistro, 3065 W 4th Street, Reno 89523; Tel: +1 775 323 3200; Website: 4th Street Bistro
Sparks
Sparks began as a rural community for the workers of the casinos, and today it retains its warm and homey vibe. For an evening of classic Italian with a little live entertainment, you can try Pietro's Famiglia, which offers crowd-pleasing dishes like lasagna and marinated lamb chops. You can grab a bite in between bets at Rosie's Café at the Nugget Casino Resort. Pop in for diner classics including the "Awful-Awful" burger, which is a nickname for its famous "awful big, awful good" burger served on a massive bed of fries.
Pietro's Famiglia, 834 Victorian Avenue, Ste. 200, Sparks 89431; Tel: +1 775 355 7557; Website: Pietro's Famiglia

Rosie's Café, 1100 Nugget Avenue, Sparks 89431; Tel: +1 775 356 3300 ext.3764; Website: Rosie's Café
Discover
Find your perfect holiday in Reno
From 50 hotels.