The Woollen Trail to Woodland Family Parks - Exeter for Families
The Woollen Trail to Woodland Family Parks - Exeter for Families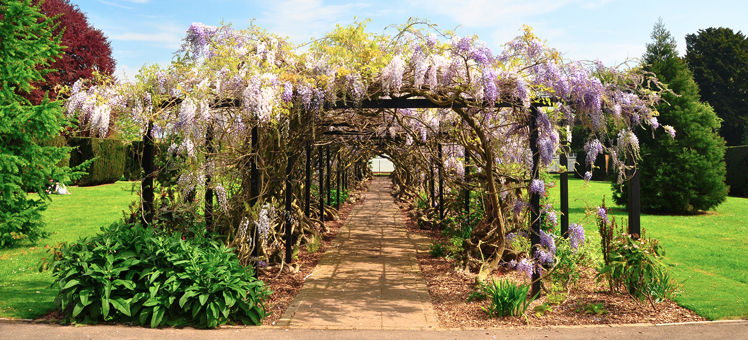 Exeter's strong commitment to the great outdoors and heritage preservation makes it a wonderful family playground. Your children will find plenty of mind and body-stimulating activities that will keep them happily occupied from morning to evening. Many kid friendly options can also be enjoyed by grown-ups, so you don't need to stand by while your child has all the fun.
Educational Walks in Exeter
Exeter's rich past and well-preserved historic structures make it a great place for your children to enjoy fun learning opportunities. Some are inside museums, whilst on others you will be guided around - and beneath - the old city. While there may be walking involved, Exeter's compact nature makes travelling on foot a relatively easy task for all ages.
The Exeter Woollen Trail
Exeter's status as a vital 18th-century cloth trade hub comes to life through this self-guided tour. Children will be able to solve puzzles and take quizzes as your family weaves their way past 8 key city landmarks.
Dix's Field, Exeter EX1 1GFTel: +44 01392 665700
The Exeter Woollen Trail website
Exeter's Underground Passages
Your kids can don hard hats and explore a network of subterranean tunnels that were dug underneath Exeter in the 15th century. They'll also learn about the tunnels' history through various interactive displays.
2 Paris St., Exeter EX1 1GA. Tel: +44 1392 665887
Exeter's Underground Passages website
Outdoor adventure in Exeter
The outdoors is a big deal in Exeter. Families will have plenty of options to add a touch of rugged adventure to their getaway here, from cruising down the River Exe in a kayak, flying through the forest on a sturdy wire, or hiking the Jurassic Coast. Some places also have activity areas specifically designed for smaller children, so you'll have no problem turning your invigorating outing into an all-ages affair.
Haven Banks Outdoor Education Centre
This recreation centre features canoes, kayaks, and sailboats that allow you and your children off to explore the River Exe. Landlubbers have a choice of archery and rock climbing.
Haven Rd., Exeter EX2 8DP. Tel: +44 01392 400150
Haven Banks Outdoor Education Centre website
Haldon Family Park
This 3,500-acre woodland area is home to walking trails that weave through rare butterfly habitats, and tree-connected zip lines that hang well above the forest floor. There are also junior zip line courses for kids aged-10 and under.
Bullers Hill, Kenneford, Exeter EX6 7XR. Tel: +44 300 067 5826
Haldon Family Park website
Get at one with nature
Nature lovers of all ages will be intrigued by Exeter's penchant for ecological appreciation. The city and its surrounding area are filled with gardens bursting with colour, and large river-adjacent wildlife refuges that welcome seasonal wildlife. What better way to enjoy them than a picnic or bike ride with the whole family?
Exe Estuary
Your family can spot migratory birds or splish-splash along the shoreline at the massive estuary reserve. Ferries, trains, and bikes are available to traverse its 5,700-plus acres, which stretch from Exeter to the city of Exmouth.
Tel: +44 01392 382236
Exe Estuary website
Rougemont Gardens
Next to the remains of Rougemont Castle - an ancient, red-stoned structure used to defend the city against William the Conqueror's - these gardens sport flowerbeds and majestic mature trees.
Castle St., Exeter EX4 3UP. Tel: +44 1392 262630
Rougemont Gardens website
Family-friendly food
Exeter's dining scene is ideally suited to families. Downtown contains plenty of familiar chains and budget-friendly pubs that featuring simple, approachable fare your children will enjoy. If your child has a more adventurous palate, you'll find several places specializing in Indian, Thai, and other international cuisines that devote some of their menu space to kids.
Urban Burger
This gourmet burger joint features cheeseburgers made from locally sourced meat. Children can also indulge in more advanced fare like pulled pork and brisket.
44 Queen St., Exeter EX4 3SR. Tel: +44 1392 422999
Urban Burger website