Shopping in Reno - The Latest Styles and Vintage Finds
Shopping in Reno - The Latest Styles and Vintage Finds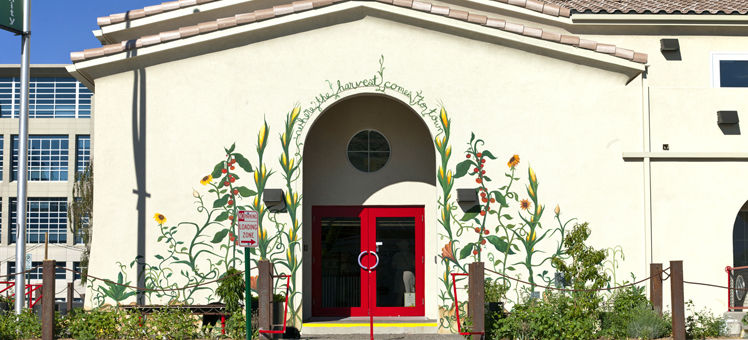 High-end malls, revitalized riverside streets, and stores that specialize in unique finds characterize Reno's extensive shopping scene. Whether you're looking for the latest brand name fashions, one of a kind decor items, or a rare bass guitar from the 1960s, you'll have a good chance of finding it in Reno.
Malls and outlets
With big name department stores, men's and women's fashions, tech, beauty, and home decor retailers in their mix, Reno's malls and outlet shops provide something for everyone. Add in movie theatres and special events, and you've got an outing that will keep you entertained all day long. About a 15-minute drive from Downtown Reno, The Summit contains more than 50 shops including Dillard's, Banana Republic, Apple, and Sephora. The Outlets at Sparks holds a monthly crafts fair to bring a dash of local flavor to its internationally recognized stores like Nike, Adidas, Guess, and Gap.
The Summit, 13925 South Virginia Street, Suite 212, Reno 89511; Tel: +1 775 853 7800; Website: The Summit

The Outlets at Sparks, 1310 Scheels Drive, Sparks 89434; Tel: +1 775 358 3800; Website: The Outlets at Sparks
Vintage clothing and decor
Shops specializing in second hand clothing, furniture, and home goods are plentiful in Reno. The Antiques & Treasures Antique Mall is an expansive 3-story space that carries retro accessories like vintage purses and hats, military collectables, and classic books. The hip Junkee Clothing Exchange stocks an eclectic selection of pre-owned goods, ranging from dishes and antique barware, to mid-20th-century costume jewelry and vintage '70s fashions.
Outdoor sporting equipment
Cabela's is a 12-minute drive west of Reno and sells hiking, boating, and fishing equipment, and houses a general store and fudge shop. But it's the dioramas of taxidermy mountain game and African wildlife, and aquarium that will really dazzle you. There's even more visual excitement at Scheels in Sparks. A 10-minute drive, you can come here for its vast selection of sportswear, as well as Nike, adidas, and Columbia concept shops. Stick around for a spin on the 65-foot indoor Ferris wheel or a stroll along the Walk of Presidents with wax figures of Thomas Jefferson and Teddy Roosevelt.
Toys and gifts
The spiral-eyed Cheshire cat painted on to the façade of the Happy Happy Joy Joy store provides a fitting clue as to what's inside. A whimsical toy and gift shop, it sells everything from wild plush toys for kids to surrealist art books for adults, and also has a sizable novelty gift section for those moments that call for a Silly Straw. Kelekia Toys and Gifts stocks creative presents for children that place an emphasis on learning. You'll find traditional toys like building blocks, stuffed animals, and colouring kits, as well as fanciful costumes and cute school supplies.
Musical instruments
Though the Reno-Sparks area is home to huge national retailers like Guitar centre and American Musical Supply, it also supports independent shops. Antique Rocker is a compact store that sells vintage amplifiers among its selection of high-end used guitars. If you're looking to peruse a bigger and more expensive assortment of vintage and new instruments, head to Bizarre Guitar. In addition to guitars, drums, and amps by brands like Fender and Ludwig, the shop also houses a famed hidden vault that holds over 400 rare instruments and autographed photos.
Discover
Find your perfect holiday in Reno
From 50 hotels.