Where to Stay in Newport - From Middletown Beach Hotels to Cozy Inns
Where to Stay in Newport - From Middletown Beach Hotels to Cozy Inns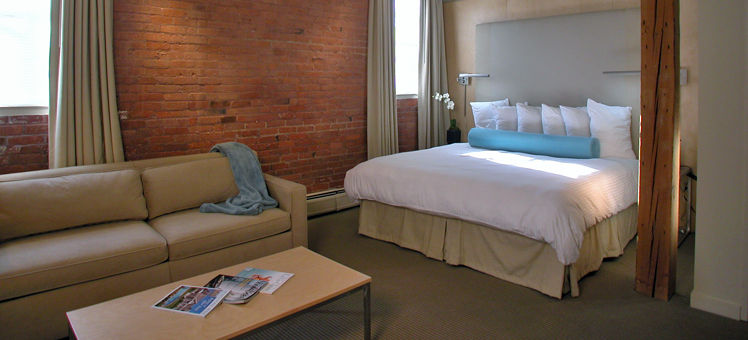 Accommodation in Newport tends towards the quaint and historic, in keeping with the maritime vibe and cobblestone alleys. Inns and bed and breakfasts provide the widest sweep of guest rooms in Newport. If you'd prefer a much larger hotel or a resort with a pool you'll strike lucky by focusing on Newport's neighbours, Middletown and Jamestown.
Newport is a small seaside town, so many of its rooms and lodges are just a stone's throw from many major attractions. Seeking a beach view? The sea and sands are yours to behold. Enjoy walking to restaurants and shops? Numerous inns offer that convenience. Prefer the idea of rolling out of bed and into the heart of Newport's historic district? You can do that, too. In fact, the only real issue you'll face is how to choose.
Newport's inns and bed and breakfasts overflow with cozy places to curl up. Many allow guests access to living rooms, patios, and occasionally the kitchen. Either way, they often pair breakfast with your stay, and sometimes an afternoon drink or snack as well. If you'll have a car, be sure to ask about parking, which is tight in Newport.
Just north of Newport on Aquidneck Island, you'll find Middletown, a rural seaside community. Particularly favored by nature-lovers, Middletown is home to a large wildlife refuge and also a bird sanctuary. Middletown, founded in the 1740s, is a beach town offering white sands, calm waves, and the opportunity to enjoy a plethora of water sports.
In terms of accommodation, Middletown is where you'll find the area's larger hotel chains. What these hotels lack in proximity to downtown Newport, they make up for in price: they tend to be a little more economical than the inns downtown.
Jamestown sits on on Conanicut Island, just across Narragansett Bay from Newport. You can hop to and from Newport by driving across the bridge, or travelling as a foot passenger on the ferry. Jamestown has a rural island feel, with many parks, farms, windmills, and small roads. It's a great place to walk and bike.
Considering the less-developed nature of Conanicut Island, it's unsurprising there aren't any big hotels in Jamestown. Accommodation includes several inns and bed and breakfasts, as well as a handful of vacation rental options.
Discover
Find your perfect holiday in Newport
From 100 hotels.