Chetham's Library is a historic library and Grade I Listed Building that contains more than 100,000 volumes of printed books with over half of them dating prior to 1851. While these historic books can't be handled by visitors, you can explore the museum and learn all about their history.
Visitors interested in medieval history and beyond will always have a fun time in this library museum. Most visits last about 2 or 3 hours, but you can spend the entire afternoon here if you want to check out everything they have on offer and feel like a scholar.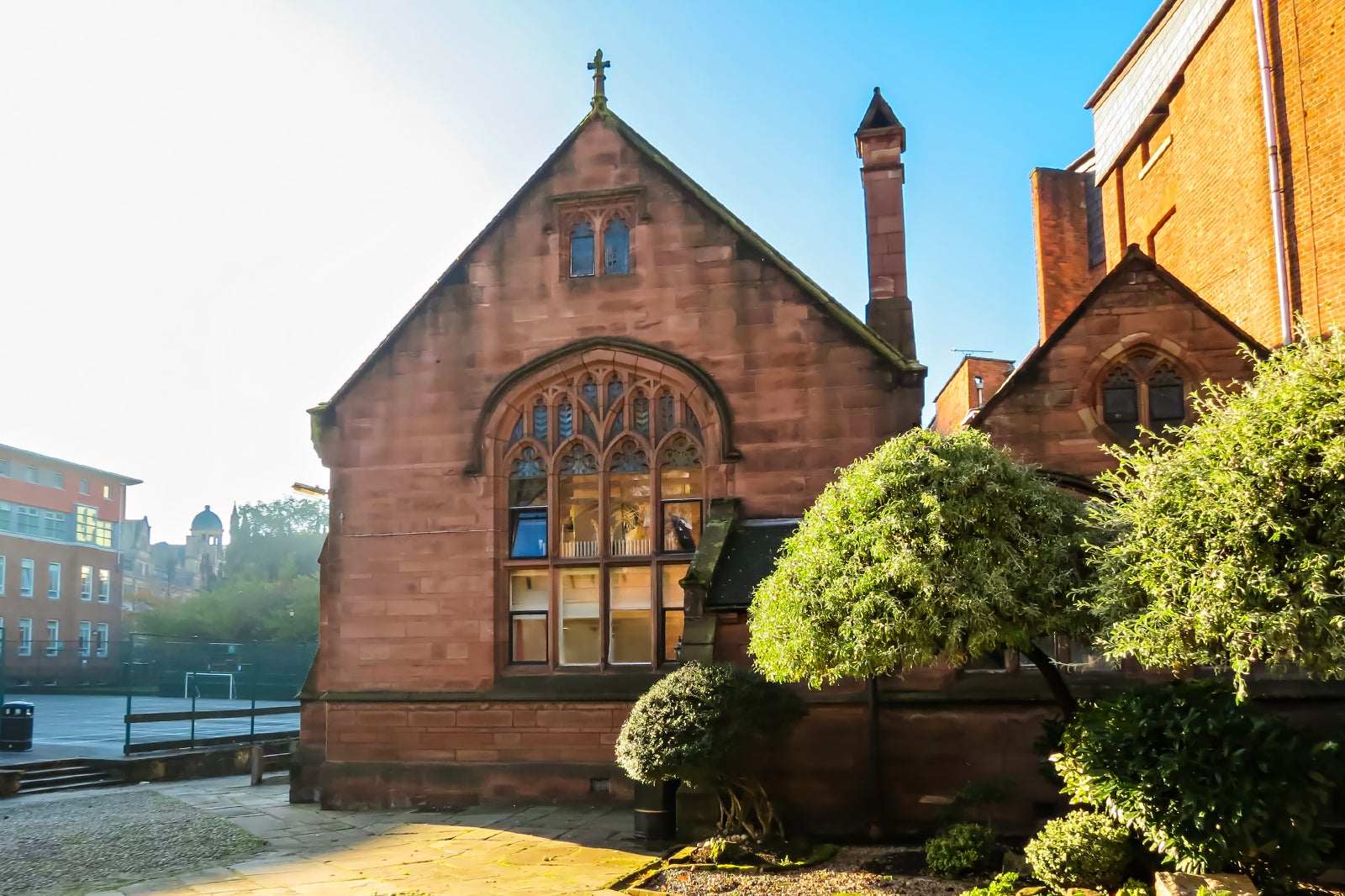 Chetham's Library highlights
The history of this building is fascinating, and it's something to keep in mind while touring this museum. It was established in 1653 and was used by scholars throughout the centuries, including economic philosophers Karl Marx and Friedrich Engels. You can even see the specific books they studied on display along with their favoured window alcove.
Many of the books on display are visibly historic with their crumbling folios bound in leather. Others are chained to the bookcases to ensure that they don't go anywhere, though gating them has become a more common method of manuscript defence.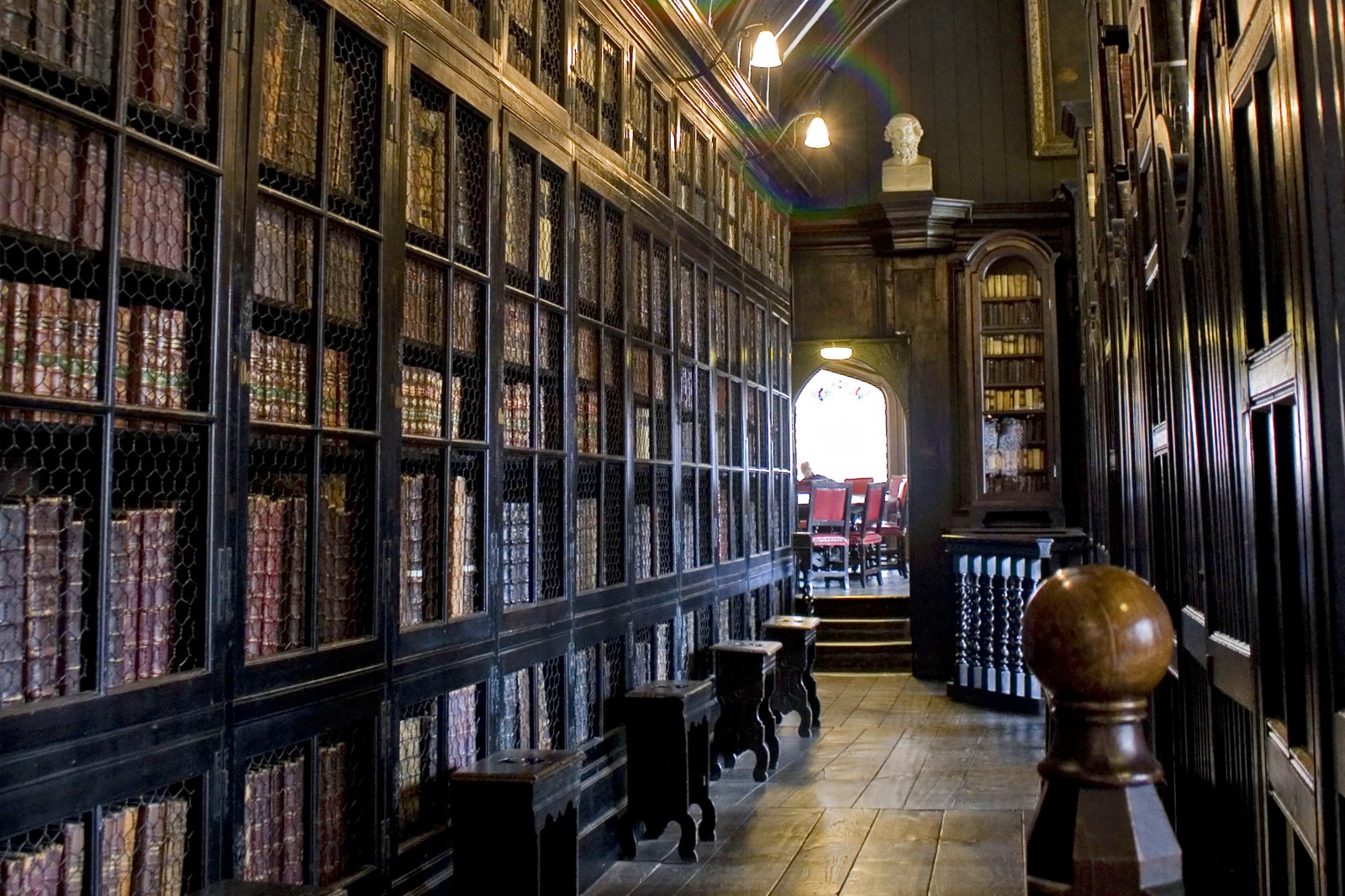 Good to know when visiting Chetham's Library
When you visit, don't expect to be able to handle the historic texts yourself. With so many dating back centuries, including 41 from the medieval era, the library is more concerned with keeping them intact. You can check out their contents on the library's website if you're interested in reading them.
This library is fairly easy to get to. It's located just across the street from the Urbis building, which contains the popular National Football Museum, providing an impressive contrast between modern and historic architecture. The library is just a short walk away from Manchester Victoria Station.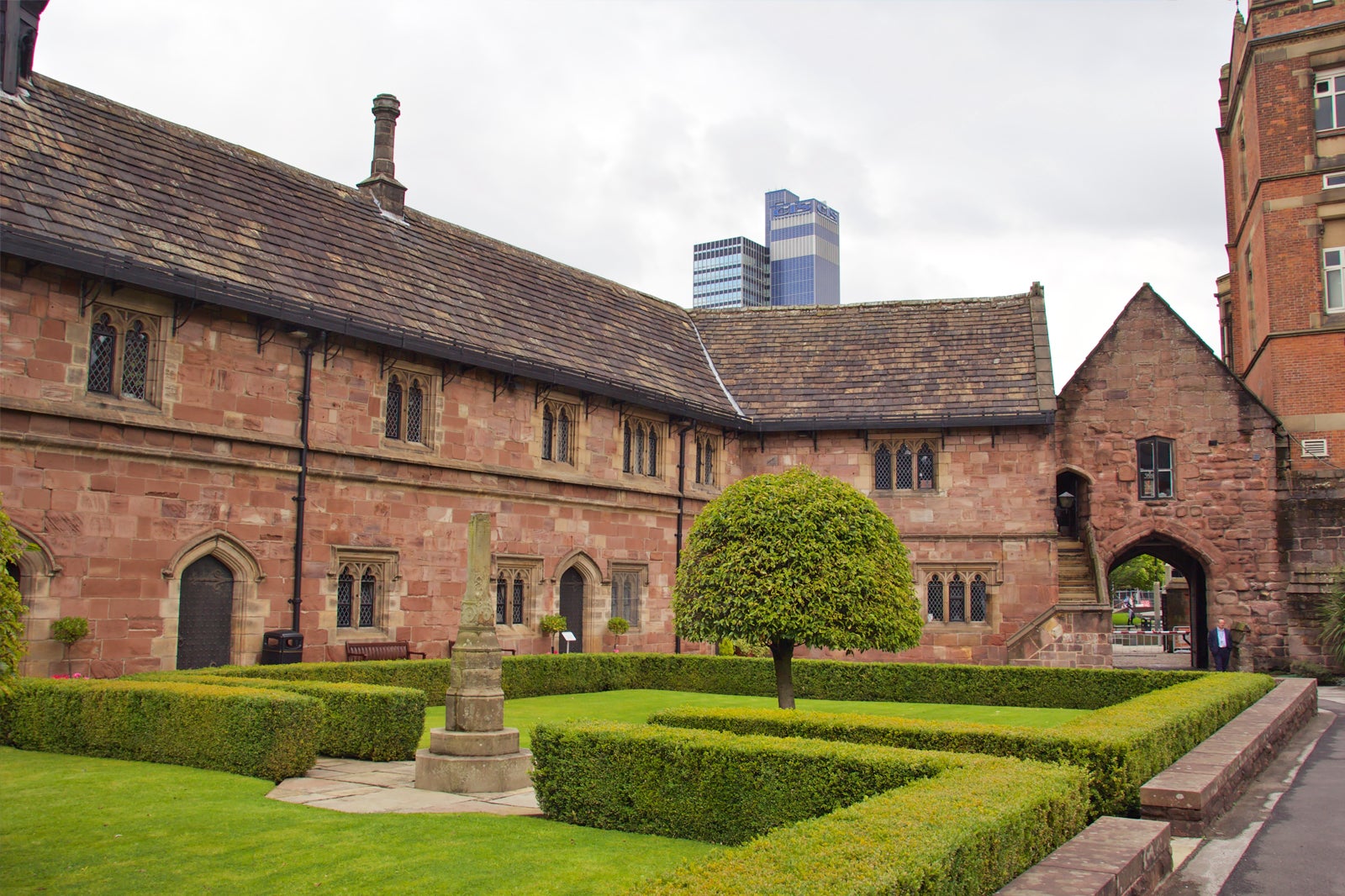 Chetham's Library in Manchester
Location: Long Millgate, Manchester M3 1SB, UK
Open: Monday–Friday from 9 am to 12.30 pm and 1.30 pm to 4.30 pm (by appointment only, closed Saturday–Sunday)
Phone: +44 (0)1618 347961
Back to top