10 Best Things to Do in Chester
What is Chester Most Famous For?
Chester is a charming city full of history. It was developed as a major Roman fortress, and the remains of their dynasty can still be seen today. Further developments from Saxon to Victorian times have grown Chester into a major urban centre in northwest England, but it's still the work of the Ancient Romans which most intrigues visitors. Throughout the year, look out for a regular festivals in the city, like the Chester Literature Festival, the Royal Cheshire County Show and the Chester Heritage Festival.
What are the best things to do in Chester?
1
Eastgate
The ornate clock is a popular landmark in Chester
This arched gate is a prominent part of Chester's city walls and is topped by an elegant clock that towers into the air. This was the location of the original entrance to Deva Victrix, Chester's Roman fort built in AD 1. It's easy to find Eastgate in the centre of Chester. Book your hotel in central Chester to be within walking distance of the clock, Chester Cathedral and the banks of the River Dee.
Location: Eastgate St, Chester CH1 1LF, UK
2
Chester Cathedral
Climb the spire for views over Chester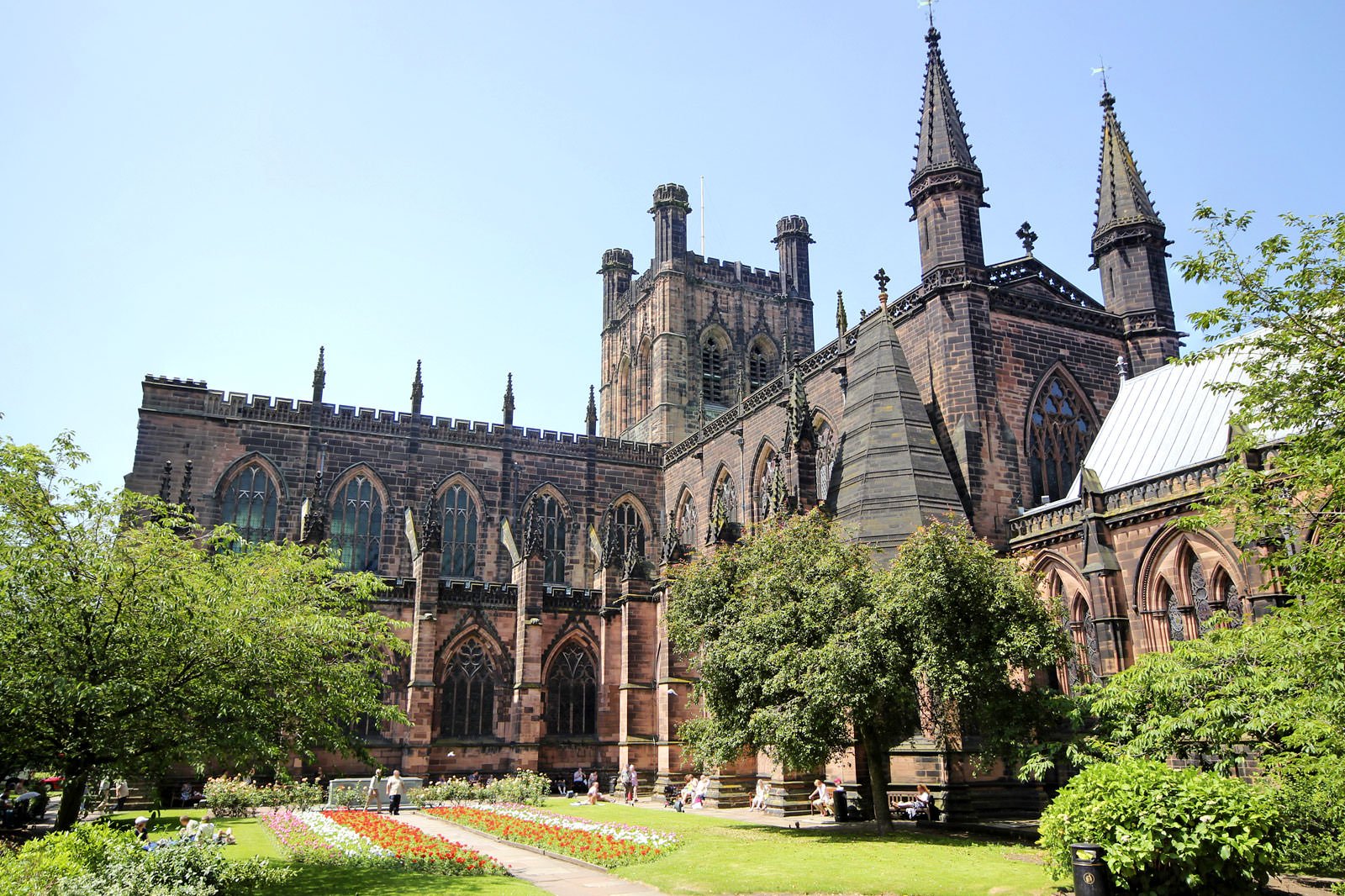 Chester Cathedral is a central landmark in the city. It's beautiful to view from the outside, but you should join a tour of the cathedral. The highlight of the tour is the opportunity to climb 125 feet to the top of the spire for great views of the city and the surrounding countryside. Parts of the cathedral have been standing for almost 1,000 years so there are lots of fascinating details to discover. The gardens surrounding the cathedral are a lovely spot to relax in nice weather.
Location: St Werburgh St, Chester CH1 2DY, UK
3
Grosvenor Park
Take the kids on Grosvenor Park Miniature Railway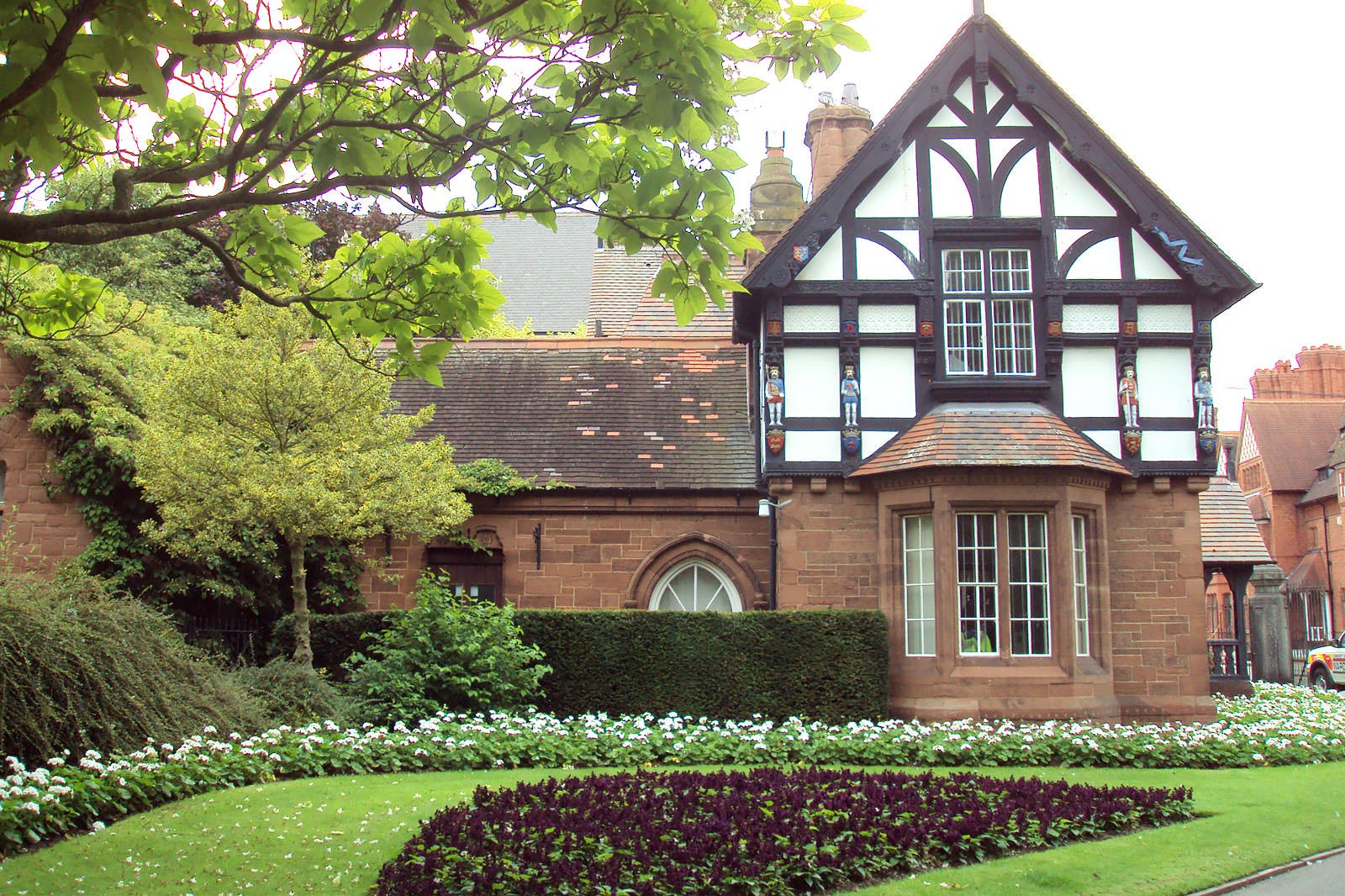 Grosvenor Park is a great place to take the kids. You will find all sorts in here, including a miniature railway that will delight toddlers, a playground, and an open-air theatre that is one of the nicest spots in Chester on a sunny day.
The wide expanse of grass and trees is home to squirrels and birds. Grosvenor Park is located along the River Dee, and there's a row of nice restaurants on the waterfront. When booking your accommodation, be sure to browse the family-friendly hotels in the area.
Location: 9 The Groves, Chester CH1 1SD, UK
Open: May–October: daily from 7 am to 8 pm. November–April: daily from 8 am to 6 pm
photo by Rept0n1x (CC BY-SA 3.0) modified
4
Chester City Walls
These are among the best preserved Roman Walls in the UK
Chester was an important city for the Ancient Romans, and these sandstone walls are among the finest remaining Roman defences in England. Chester City Walls are so well preserved, you can walk along them for long stretches. The walls were reconstructed several times after the Romans left Britain, but you can see part of the original construction running along the Chester Canal. Don't miss King Charles Tower for great views.
5
Chester Roman Amphitheatre
This ancient landmark was only rediscovered in 1929
Chester Amphitheatre is the largest Roman spectator arena found in the UK, which would have been used for such gruesome sports as gladiatorial combat and bull fighting. These days, the excavated site is far more relaxed, with the grassy embankments used for picnics and a 50-metre trompe l'oeil mural that imagines how the amphitheatre must have looked thousands of years ago. You shouldn't expect anything on the scale of Rome's Colosseum, but for anyone with an interest in history, the Chester Amphitheatre is still a fascinating place to visit. Head to the Dewa Roman Experience museum nearby for more information on the days of the Roman Empire.
Location: Roman Amphitheatre, Little St John St, Chester CH1 1RE, UK
photo by Rept0n1x (CC BY-SA 3.0) modified
6
Chester Rows
Ancient shopping arcade and cultural icon of Chester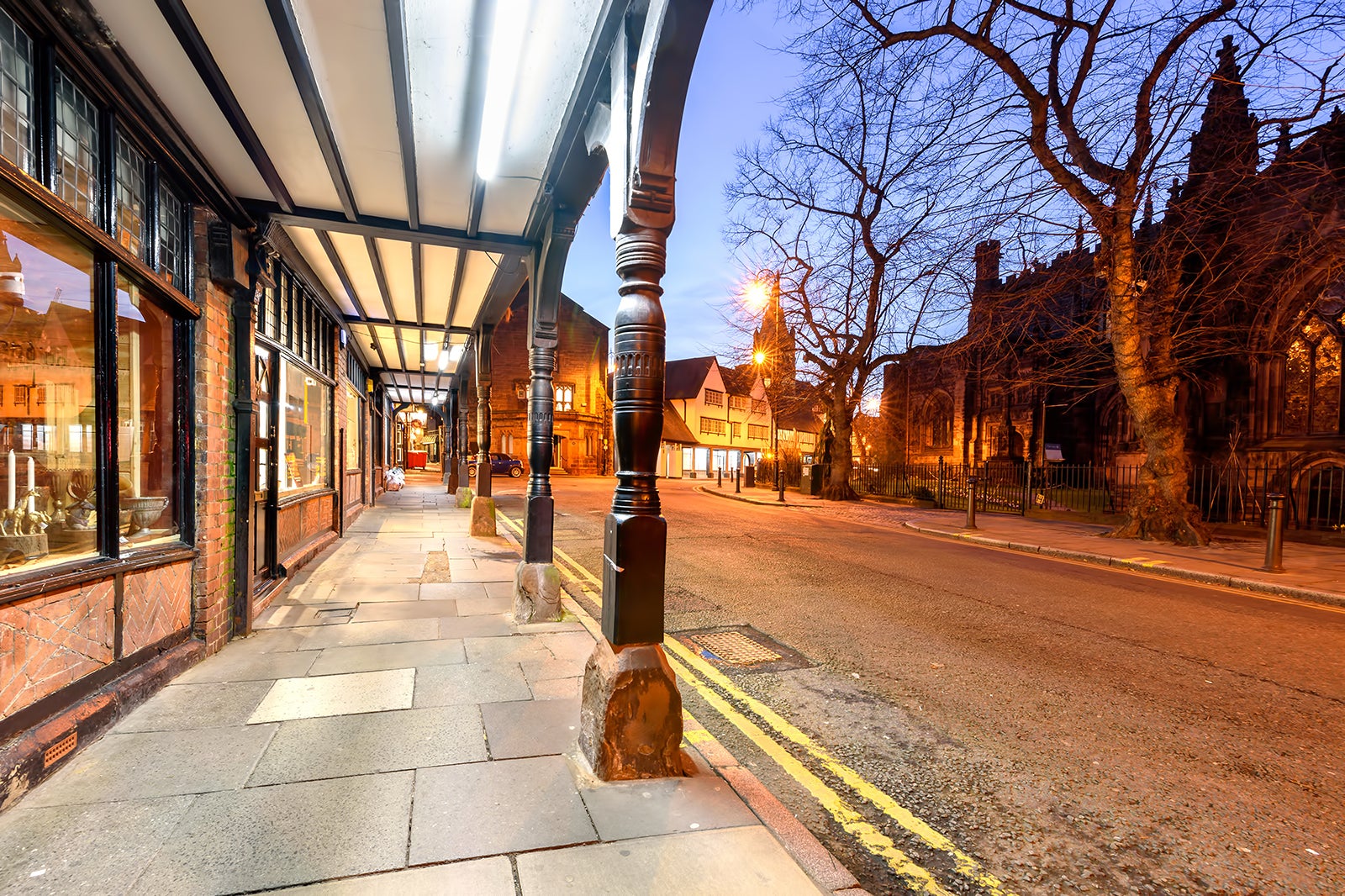 This arcade of half-timber houses has shops on 2 levels, with a diverse range of stores and cafés to explore. This Tudor building has been part of Chester for hundreds of years, offering a rich combination of culture and shopping when compared to the more modern shopping centres nearby.
Shopping highlights at Chester Rows includes Debenhams department store, men's fashion brand Reiss, and one-off gifts and jewellery in independent Harriet & Dee. Look out for sweet little cafés on the 2nd floor of the building.
Location: 1-21 Eastgate St, Chester, UK
Open: Daily from 9 am to 6 pm (hours vary by shop)
7
Enjoy afternoon tea
Choose from several different options in the city centre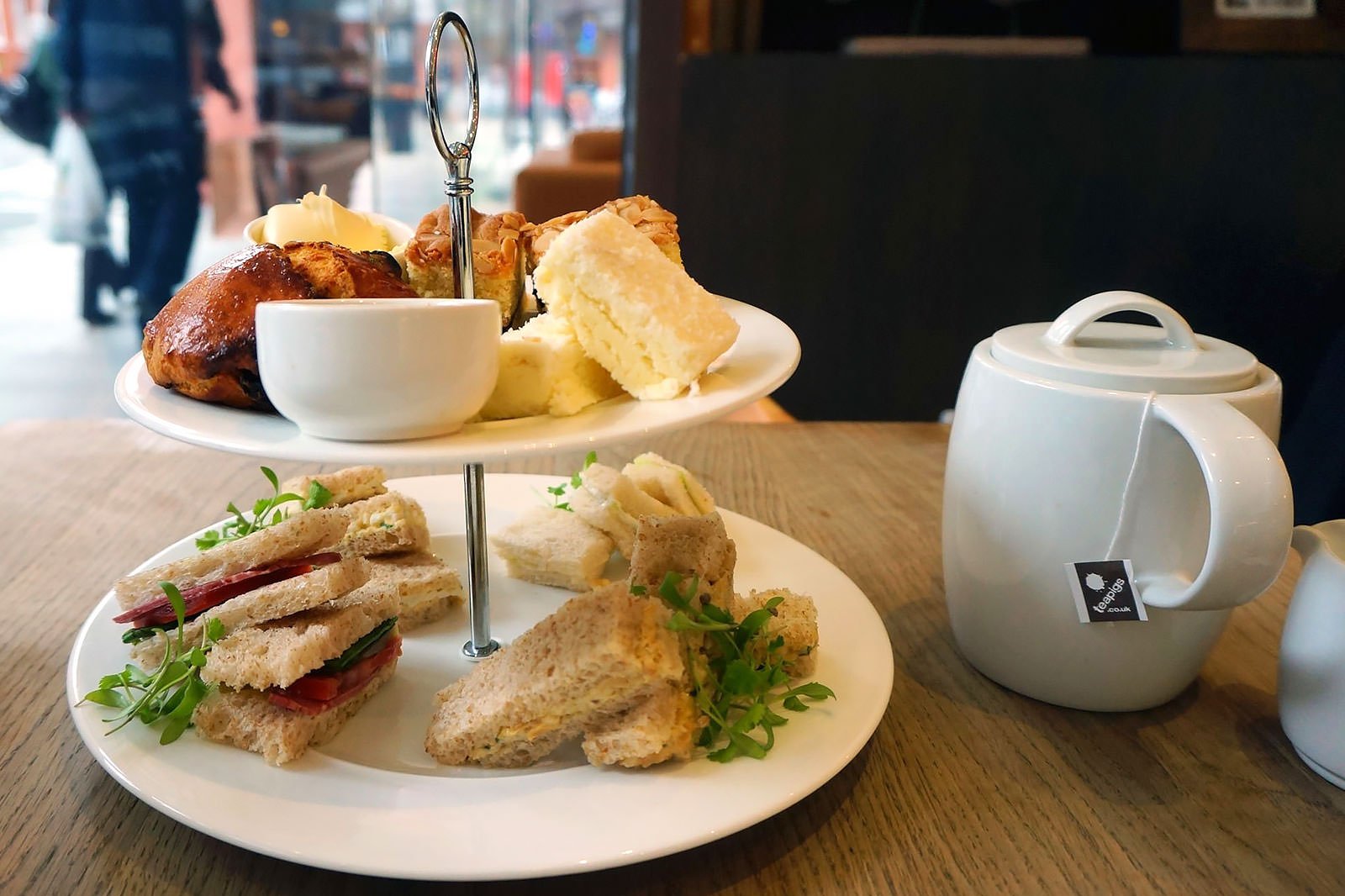 Chester has some fantastic afternoon tea offerings, varying from Alice in Wonderland-themed dining room at Oddfellows hotel, to the more classically themed spread at The Chester Grosvenor. The Grosvenor has been serving afternoon tea since 1882. There are 4 different sets to choose from, including a Gentleman's selection with more hearty options like thick, crusty sandwiches.
Location: The Chester Grosvenor, Eastgate, Chester CH1 1LT, UK
Phone: +44 (0)1244 324024
8
Try your hand at falconry
Hold out your gloved hand and watch a falcon swoop in to land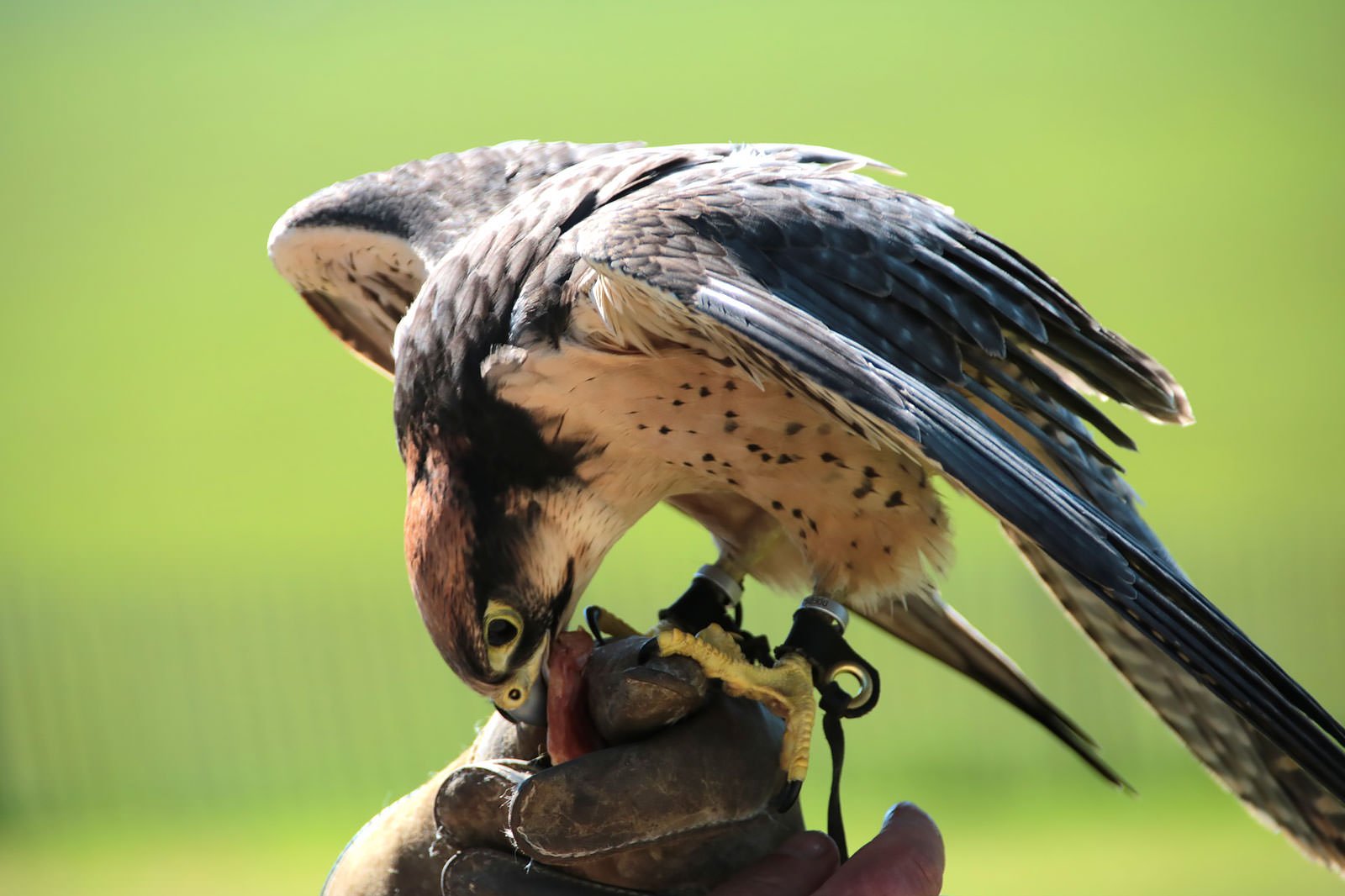 In the gardens of Chester Cathedral, you will find several falcons that you can watch fly and even get to hold. The birds are surprisingly large, but you will be taught how to interact with them.
You'll be able to see other birds like hawks, owls, and a vulture, as well as several reptiles. The birds will fly into the air and demonstrate their skills. It's quite a small attraction, but learning to hold these birds of prey is certainly something unusual to do in the city centre.
Location: 12 Abbey Square, Chester CH1 2HU, UK
Open: Hours vary by season
Phone: +44 (0)1244 699053
9
River Dee
See the city from a new angle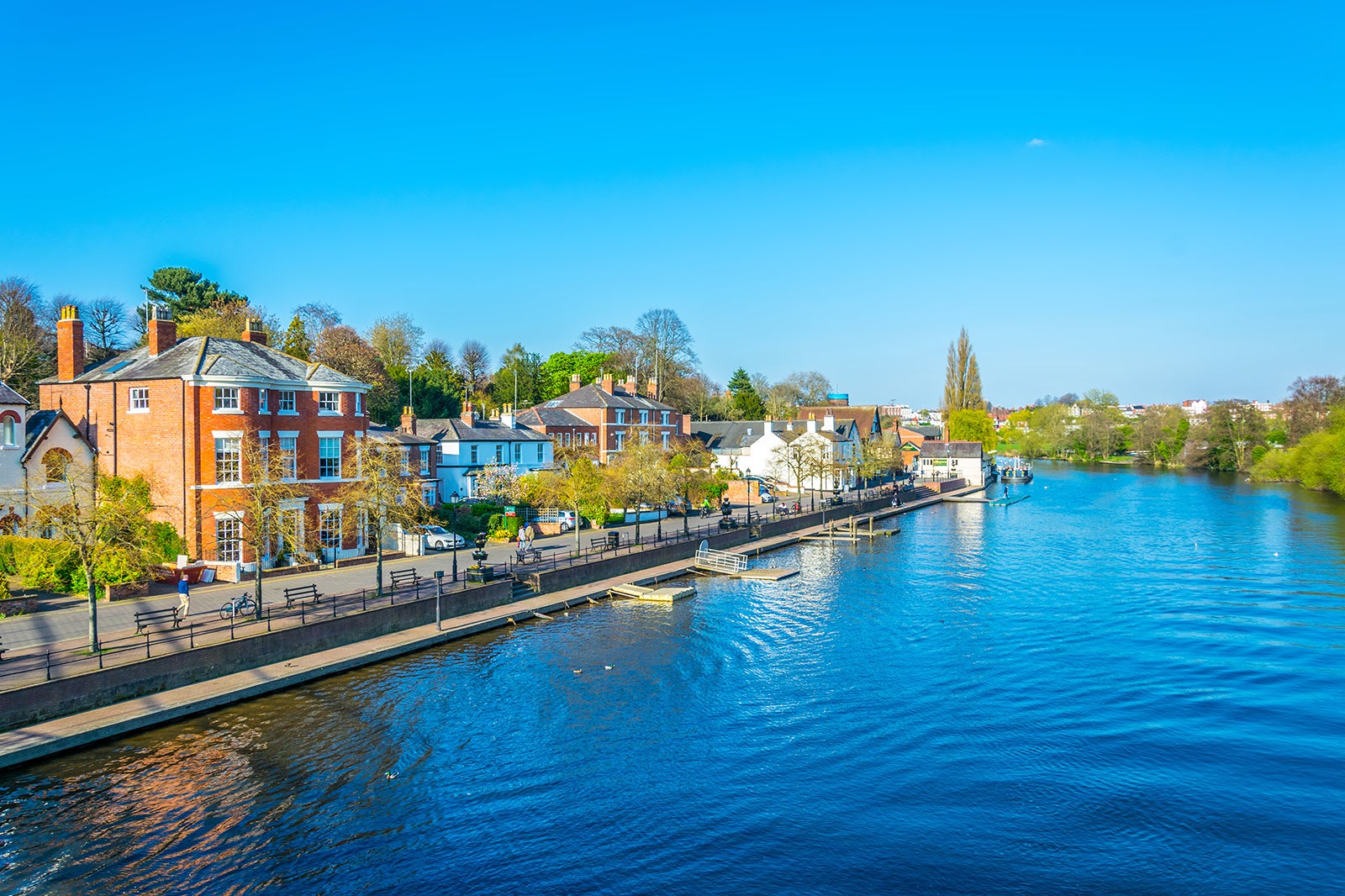 The River Dee flows to the south of the city and out into the Irish Sea. You can take to the water in a variety of ways – everything from pedalos and kayaks to cruise boats that will sail you out to the mouth of the river. On board the larger boats, you can enjoy some themed events, such as a curry & quiz night or a 3-hour party cruise. You'll find plenty of boat operators on The Groves, a footpath that runs alongside the river.
Location: The Groves, Chester CH1 1SD, UK
Phone: +44 (0)1244 325394
10
The Storyhouse
Live theatre, music, and opera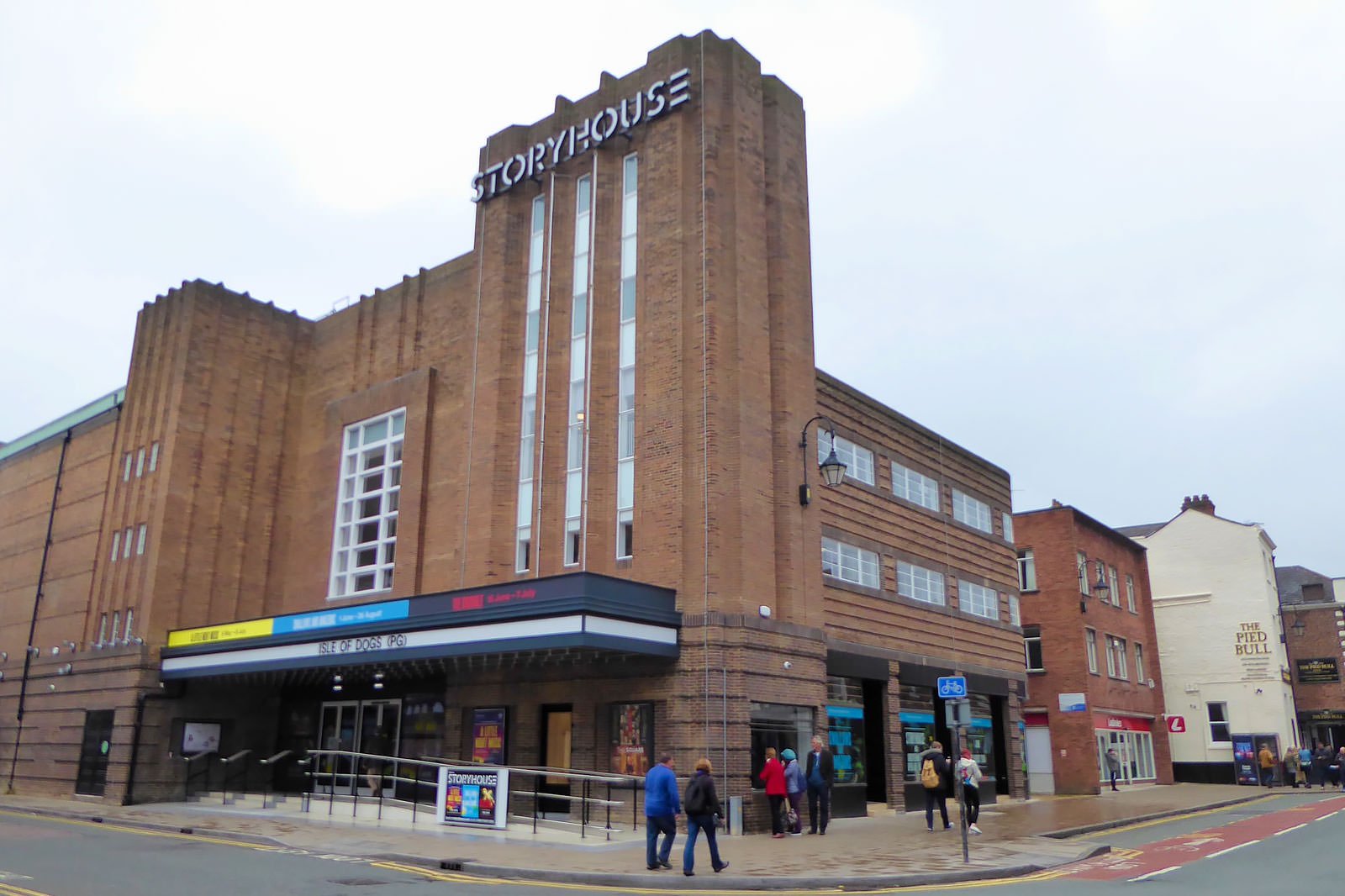 The Storyhouse is a theatre in Chester that hosts a variety of cultural performances. You might see opera, Shakespearean theatre, or some modern plays from up-and-coming writers. It's easy to find in the centre of Chester, walking distance from the shops and Chester train station. Don't miss the rooftop Garret Bar for pre-show cocktails with a sweeping view. There's also a cinema, library-cum-cafe, and a restaurant.
Location: Hunter St, Chester CH1 2AR, UK
Phone: +44 (0)1244 409113
Back to top