10 Places to Learn Something New in New York
New York's Arts and Culture Venues
New York brims with skyscrapers and modernity but when planning a trip to the Big Apple, cultural exploration is likely to be top of your list. From museums, theatre, and dance, to all manner of music, this city is as much renowned for having birthed major movements as for being a springboard for new talent. Follow us through this list of New York's arts and culture venues.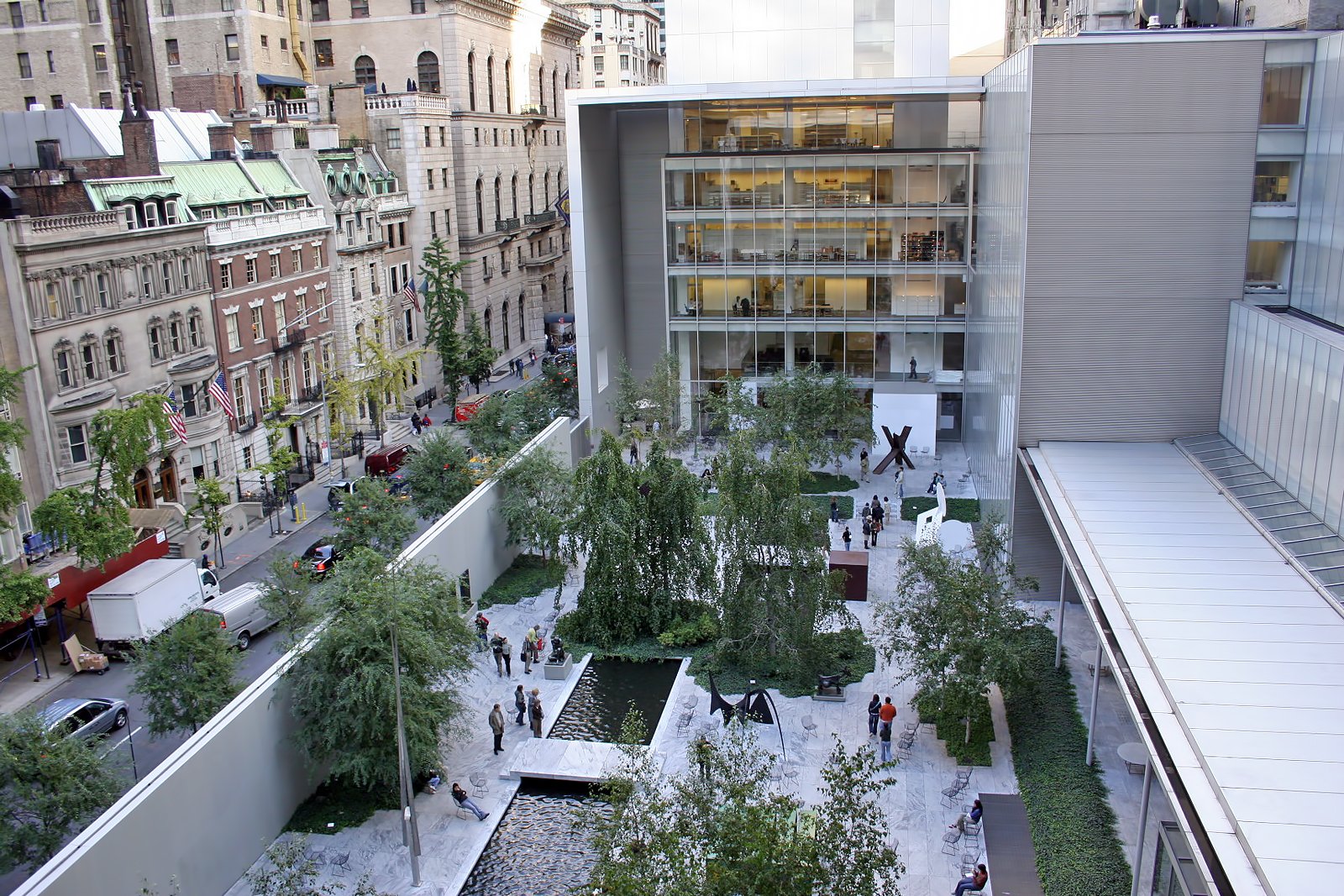 In New York, visual art is as much a part of the city's identity as its iconic skyline. World-class institutions like the Metropolitan Museum of Art and the Museum of Modern Art are must-sees, while SoHo's independent galleries, Central Park's installations, and the graffiti that peppers the Lower East Side, as well as Brooklyn's Williamsburg and Bushwick districts, are delightful artistic add-ons.
photo by Alsandro (CC BY-SA 3.0) modified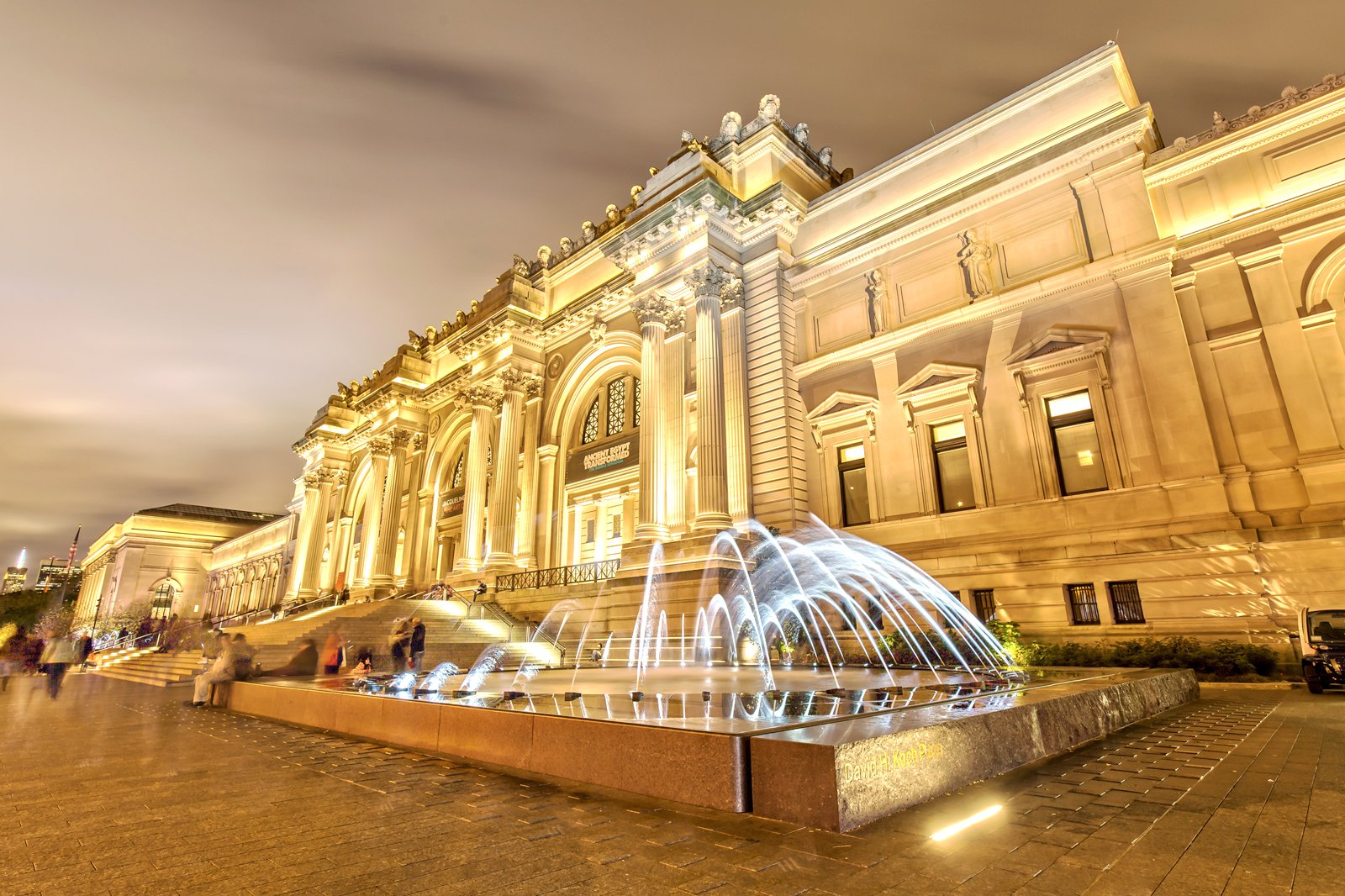 The Metropolitan Museum of Art
One of the largest museums in the world, The Met, as it is commonly known, features a permanent collection that spans classical antiquity to modern American art. It also houses an extensive collection of historical artifacts.
Location: 1000 5th Avenue, New York, NY 10028, USA
Open: Sunday–Thursday from 10 am to 5.30 pm, Friday and Saturday from 10 am to 9 pm
Phone: +1 212-535-7710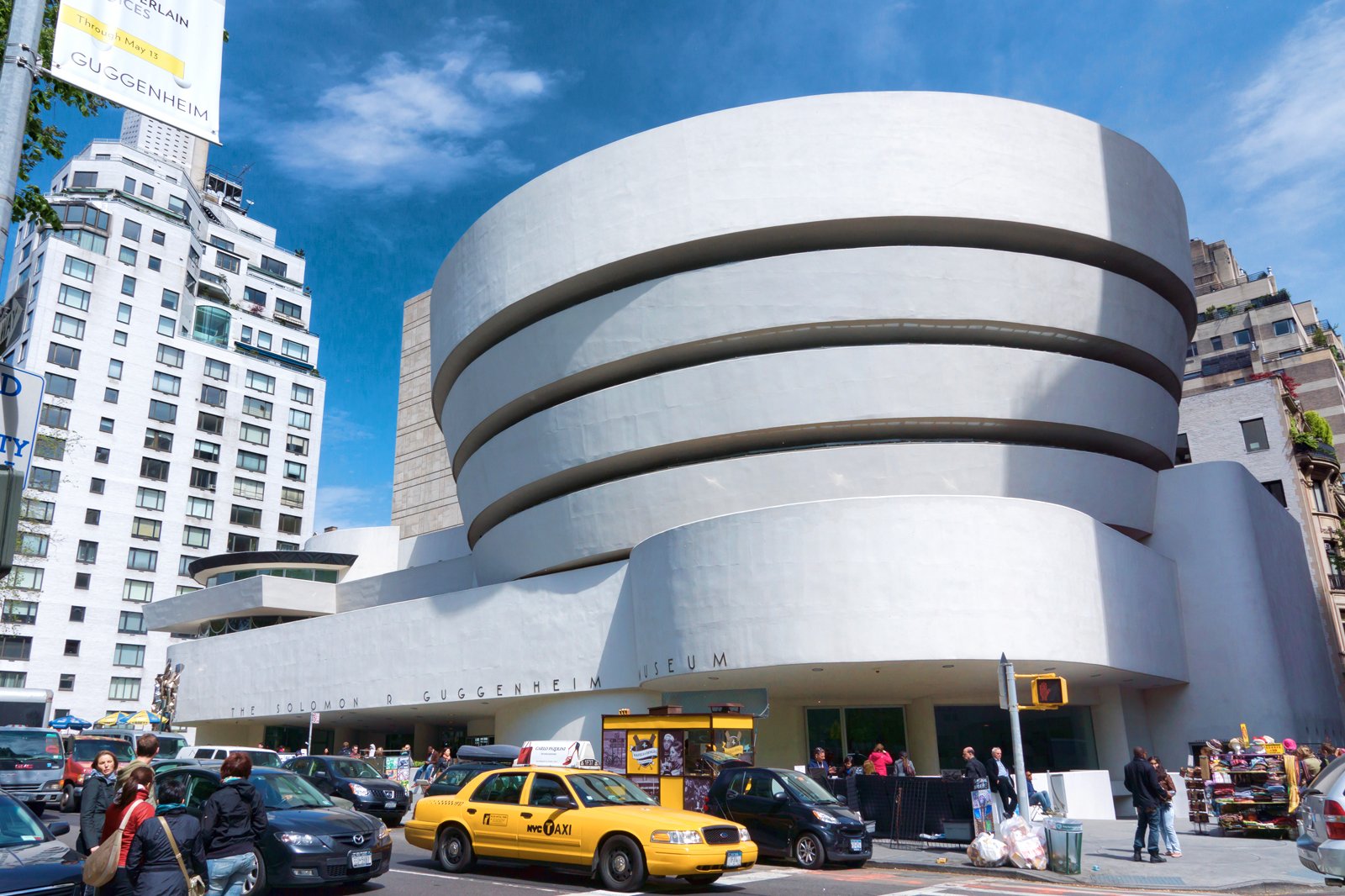 Solomon R. Guggenheim Museum
Designed by legendary architect Frank Lloyd Wright, the Guggenheim is dedicated to showcasing contemporary international art. Its distinctive rounded and winding structure sets the stage for unique installations and seminal works of modern art.
Location: 1071 5th Avenue, New York, NY 10128, USA
Open: Sunday, Monday and Wednesday–Friday from 10 am to 5.30 pm, Tuesday and Saturday from 10 am to 8 pm
Phone: +1 212-423-3575
photo by Jean-Christophe BENOIST (CC BY 3.0) modified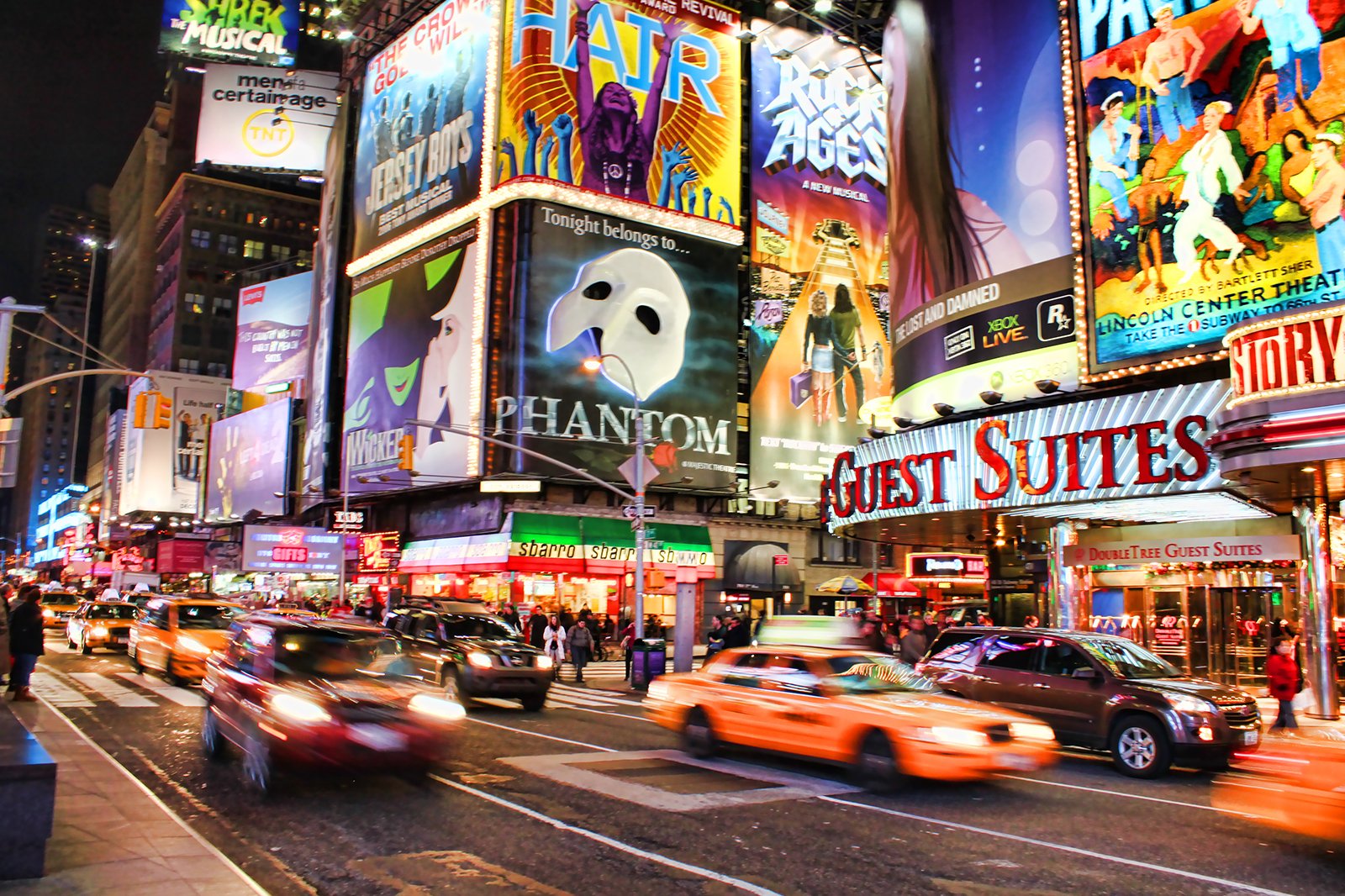 The bright lights of Broadway
Known for cementing New York as America's cultural capital, the Broadway theatre district comprises 40 official venues staging musicals, dramas, and comedies. The area offers a myriad of restaurants, from chains to upscale eateries, to accommodate the influx of locals and tourists who flock here every day, making it one of the city's greatest draws.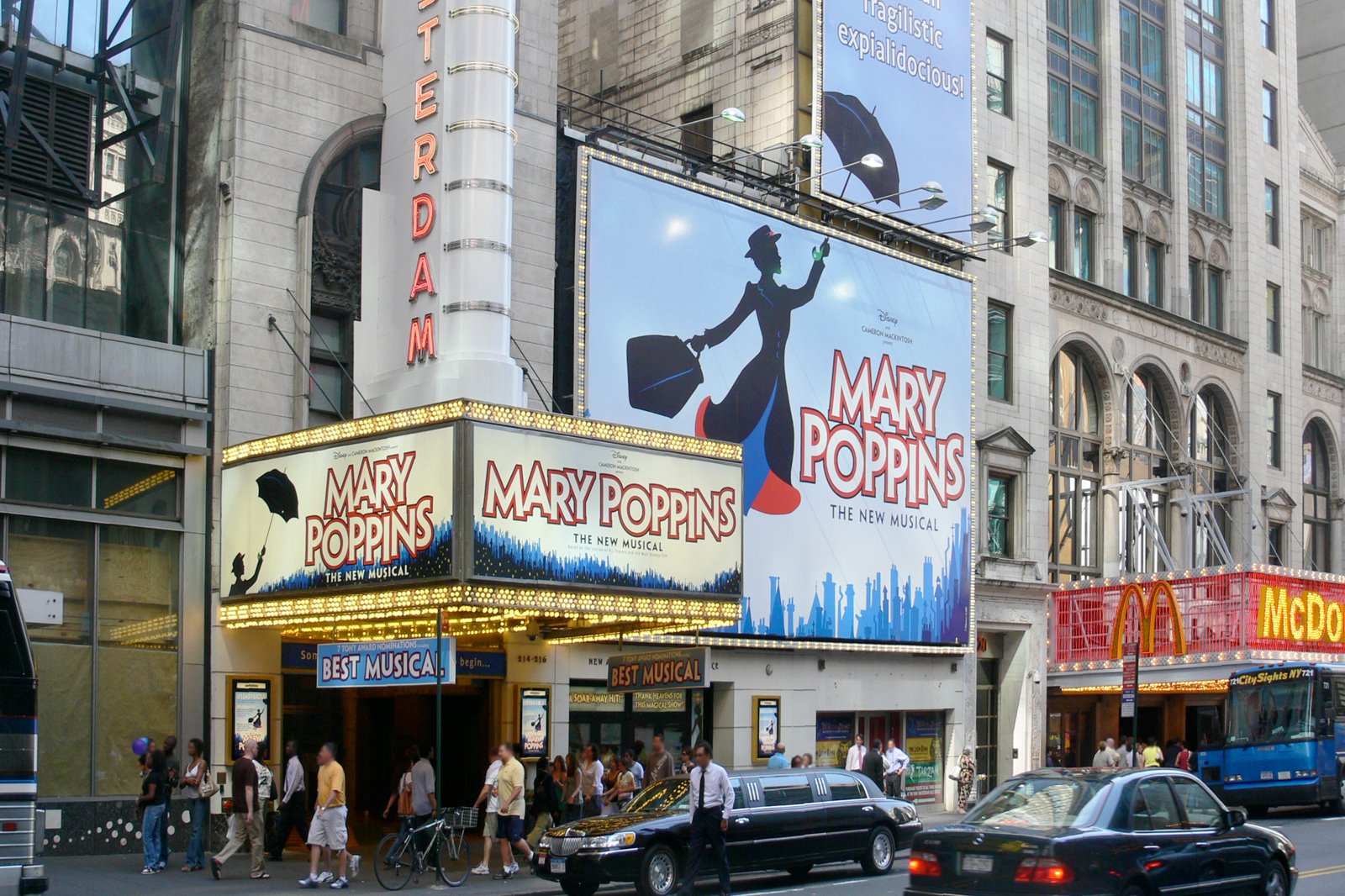 This is among the oldest functioning Broadway theatres, home to the famous Ziegfeld Follies until 1927. It is now the exclusive home for Disney presentations, counting shows like "The Lion King" among its wildly popular productions.
Location: 214 West 42nd Street, New York, NY 10036, USA
Phone: +1 212-282-2900
photo by Andreas Praefcke (CC BY 3.0) modified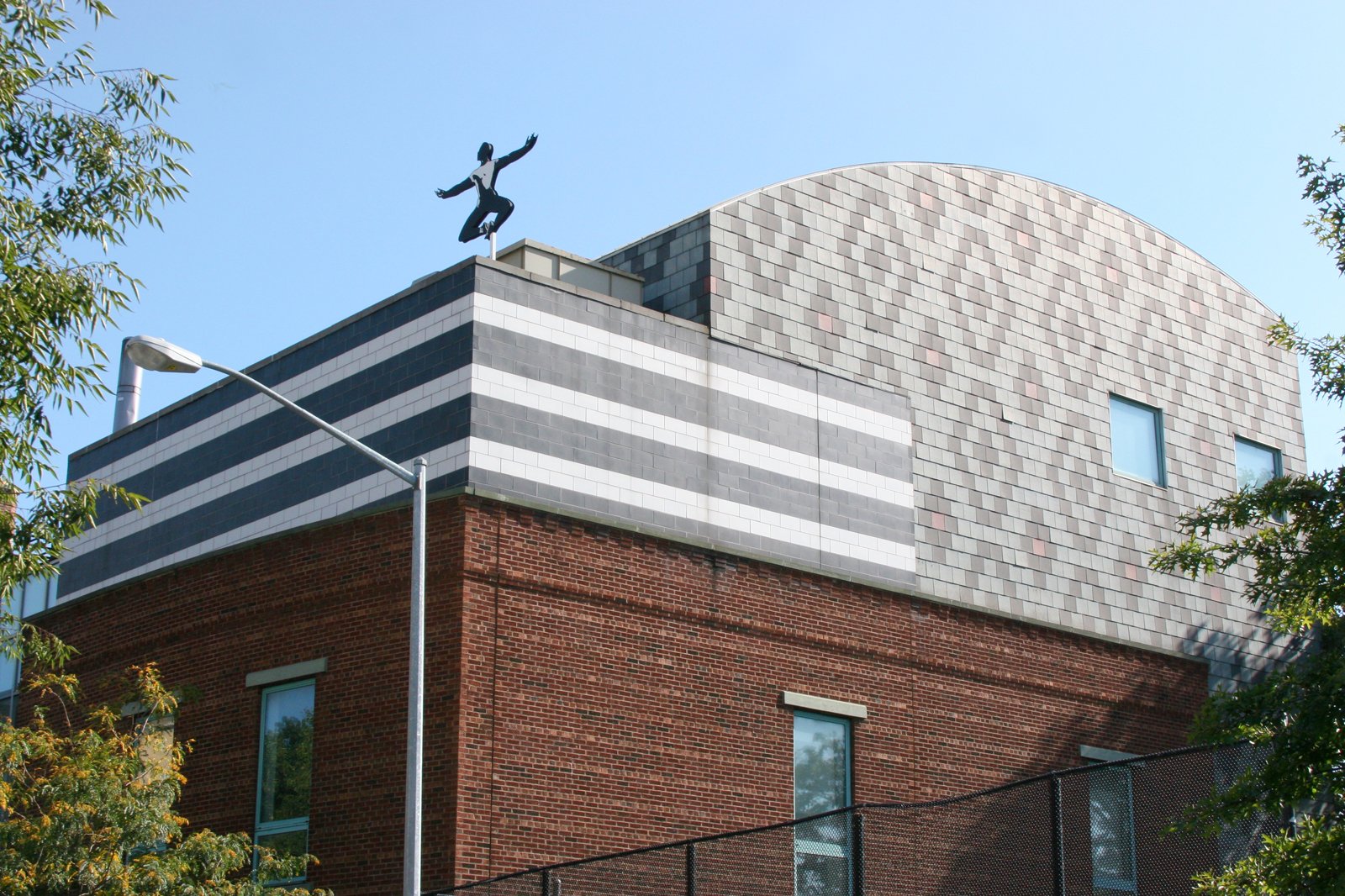 From the classical to the contemporary, with a healthy dose of culturally diverse companies and productions, New York's dance scene is second to none. Maybe you're in the mood for traditional Balanchine at the New York City Ballet, or for a contemporary production set to the sounds of soul music at the Dance Theatre of Harlem.
photo by Aude (CC BY-SA 3.0) modified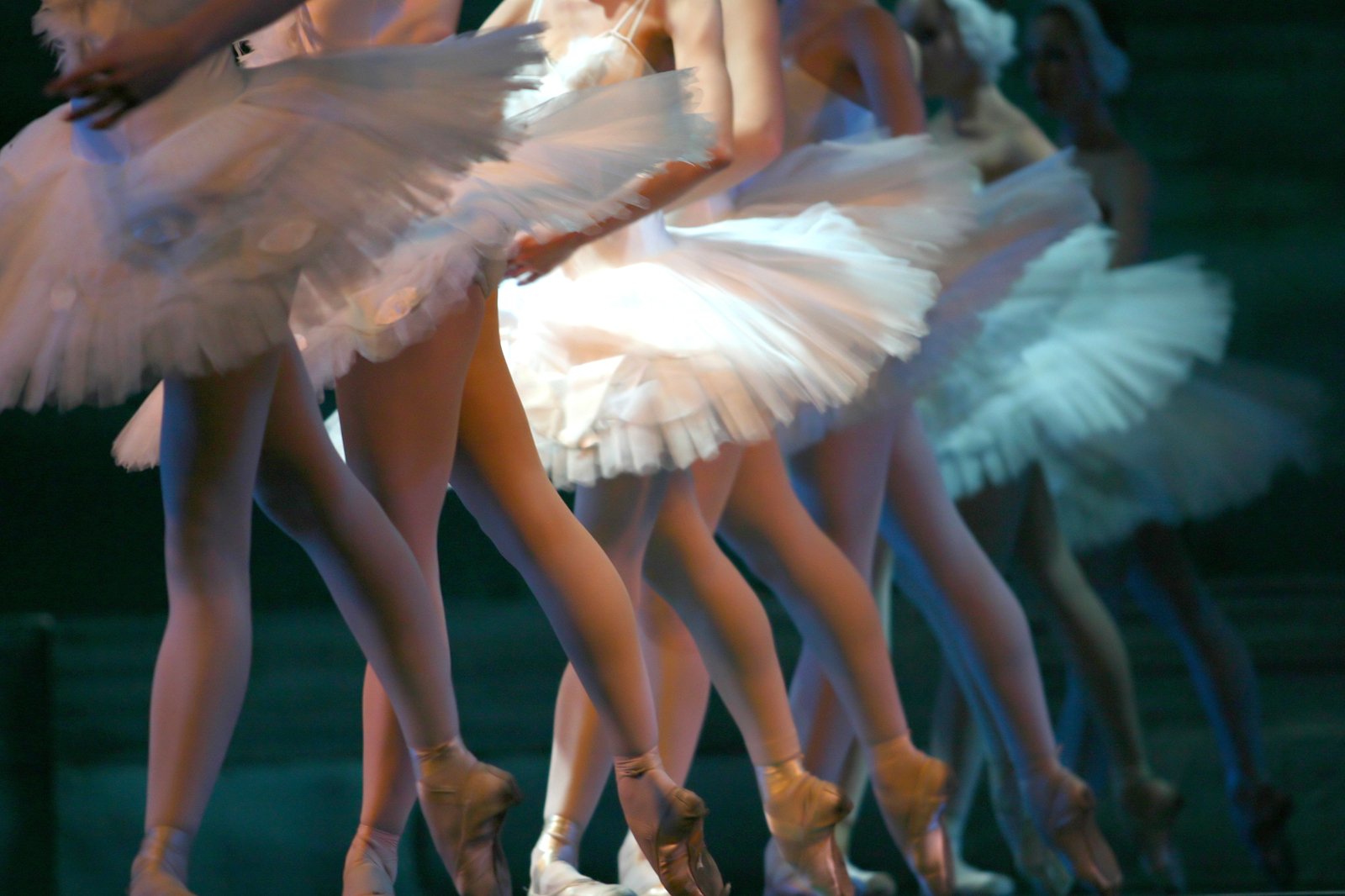 Co-founded by legendary choreographer George Balanchine in 1948, the NYCB is one of the world's foremost ballet companies. Productions range from beloved classics to explosive modern works.
Location: 20 Lincoln Center Plaza, New York, NY 10023, USA
Phone: +1 212-496-0600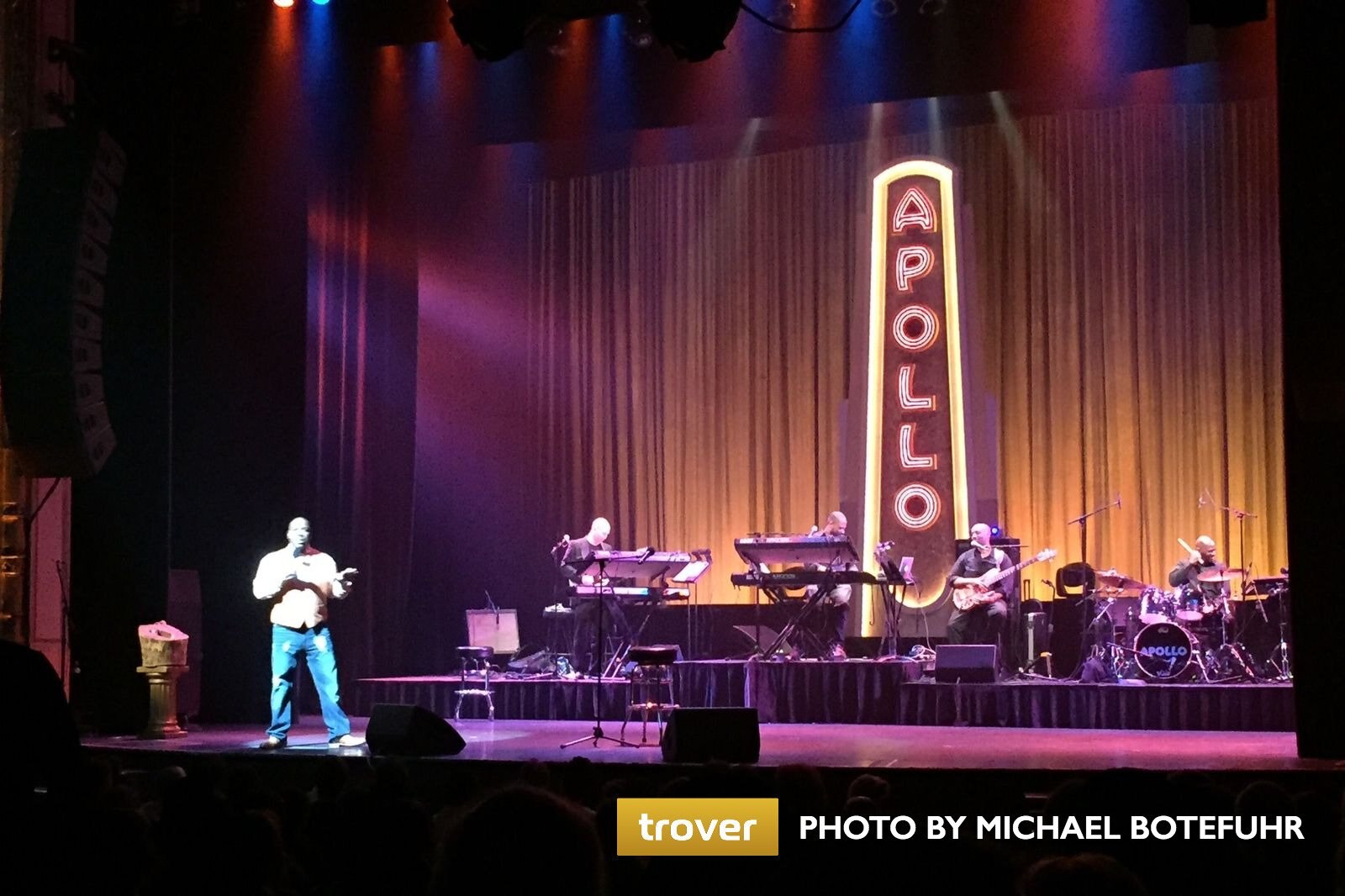 A harmony of musical activity
Thanks to its rich cultural diversity, New York is the birthplace of numerous musical movements, from hip-hop and doo-wop to disco and salsa. Its music scene boasts seminal moments like The Ramones' debut at CBGB, which kicked off punk rock in the States, and Josephine Baker's first appearance at the Apollo Theater.
The city remains a hotbed of activity today, as seen in the plethora of musical venues and concerts offered.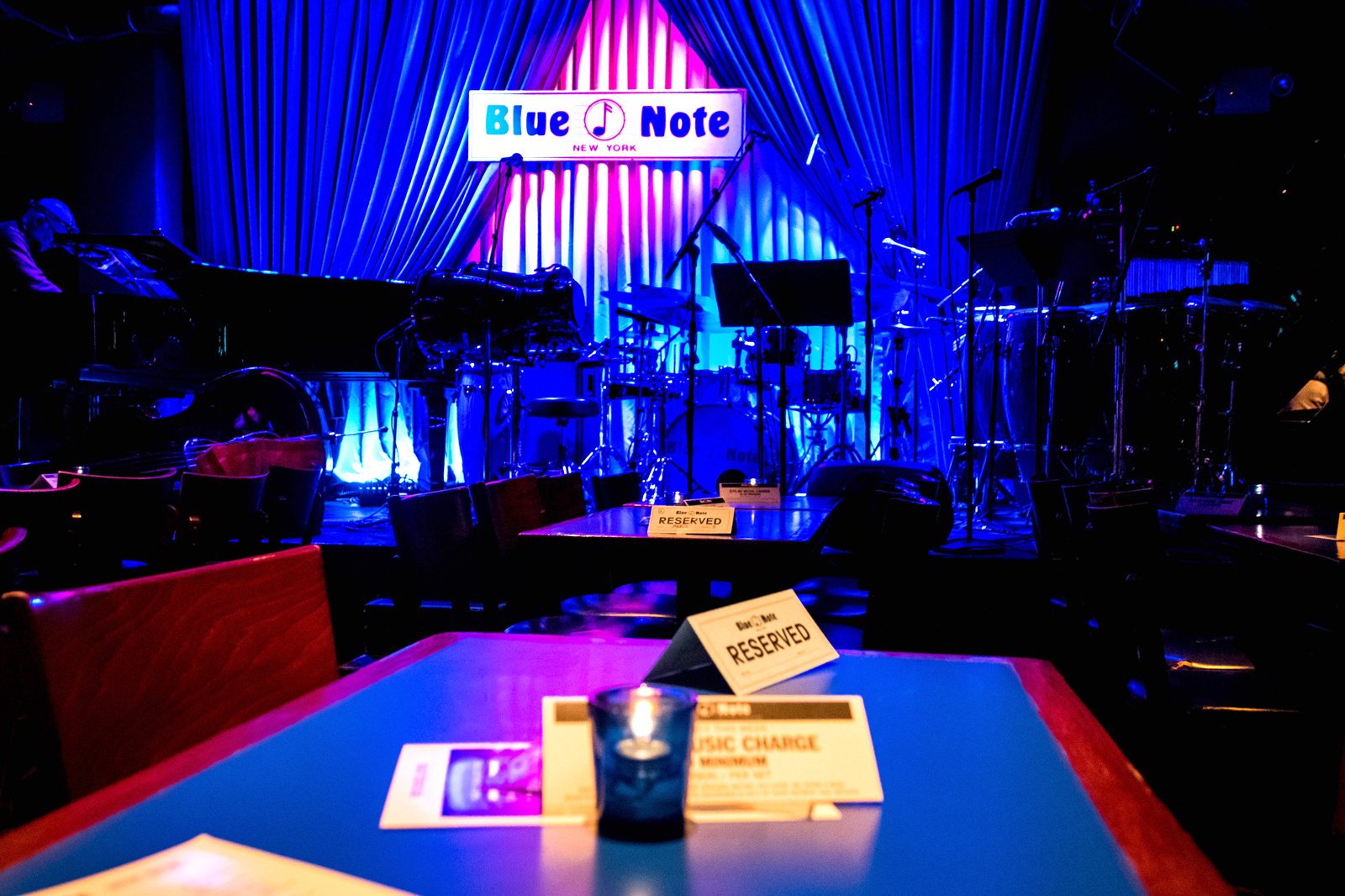 Renowned for bringing together jazz greats from a variety of cultural and ethnic backgrounds in an intimate and comfortable setting. Its reputation was built on featuring leading artists like Dizzy Gillespie, Oscar Peterson, and Tito Puente.
Location: 131 West 3rd Street, New York, NY 10012, USA
Open: Daily from 9 am to 12 am
Phone: +1 212-475-8592
photo by Maria Eklind (CC BY-SA 2.0) modified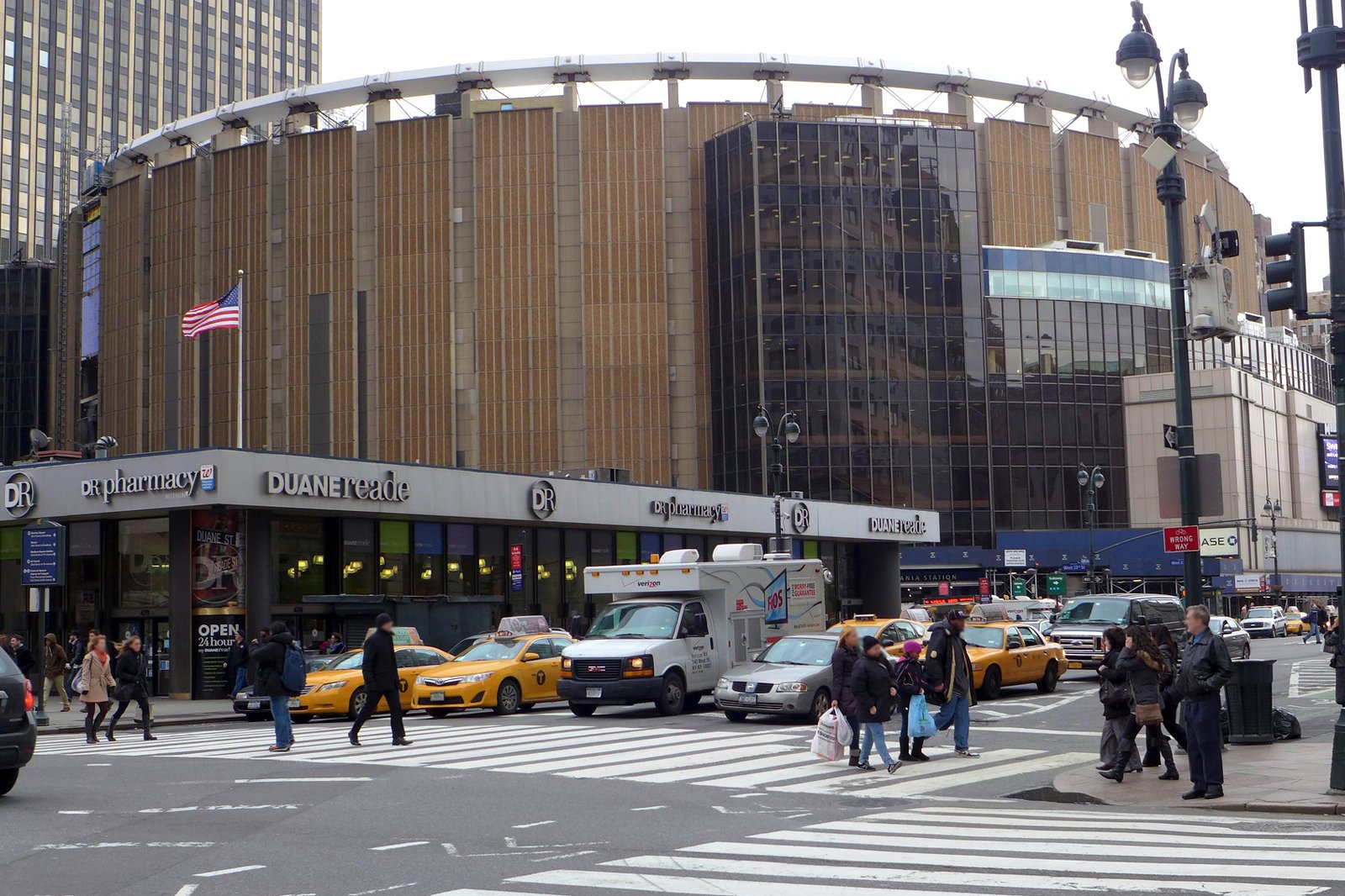 A multi-purpose sports and entertainment arena in Midtown Manhattan, MSG is home to New York's hockey and basketball teams, as well as the residency of Billy Joel, who is the venue's first musical franchise.
Location: 4 Pennsylvania Plaza, New York, NY 10001, USA
Phone: +1 212-465-6741
photo by Rich Mitchell (CC BY 2.0) modified