The New York Public Library Main Branch is renowned for its 2 iconic marble lions, named Patience and Fortitude, that guard the entrance to the Beaux-Arts style building. This famed library is part of the city's public library system, which was established in 1895 and holds nearly 53 million items amongst 92 locations. The library system is privately owned and independently run as a nonprofit corporation.
Depending on your love of books, you could spend an hour or a day wandering the shelves, reading an assortment of titles, and gazing up at the magnificent ceilings. With this famous branch's location on 5th Avenue, there's plenty else to see, do, shop, eat, and drink in the surrounding area, as the famed street is packed with bakeries, boutiques, and everything in-between, leaving no shortage of things to experience.
New York Public Library - one of the highlights of 10 Things to Do with Your Family in New York and 10 Free Things to Do in New York (Read all about New York here)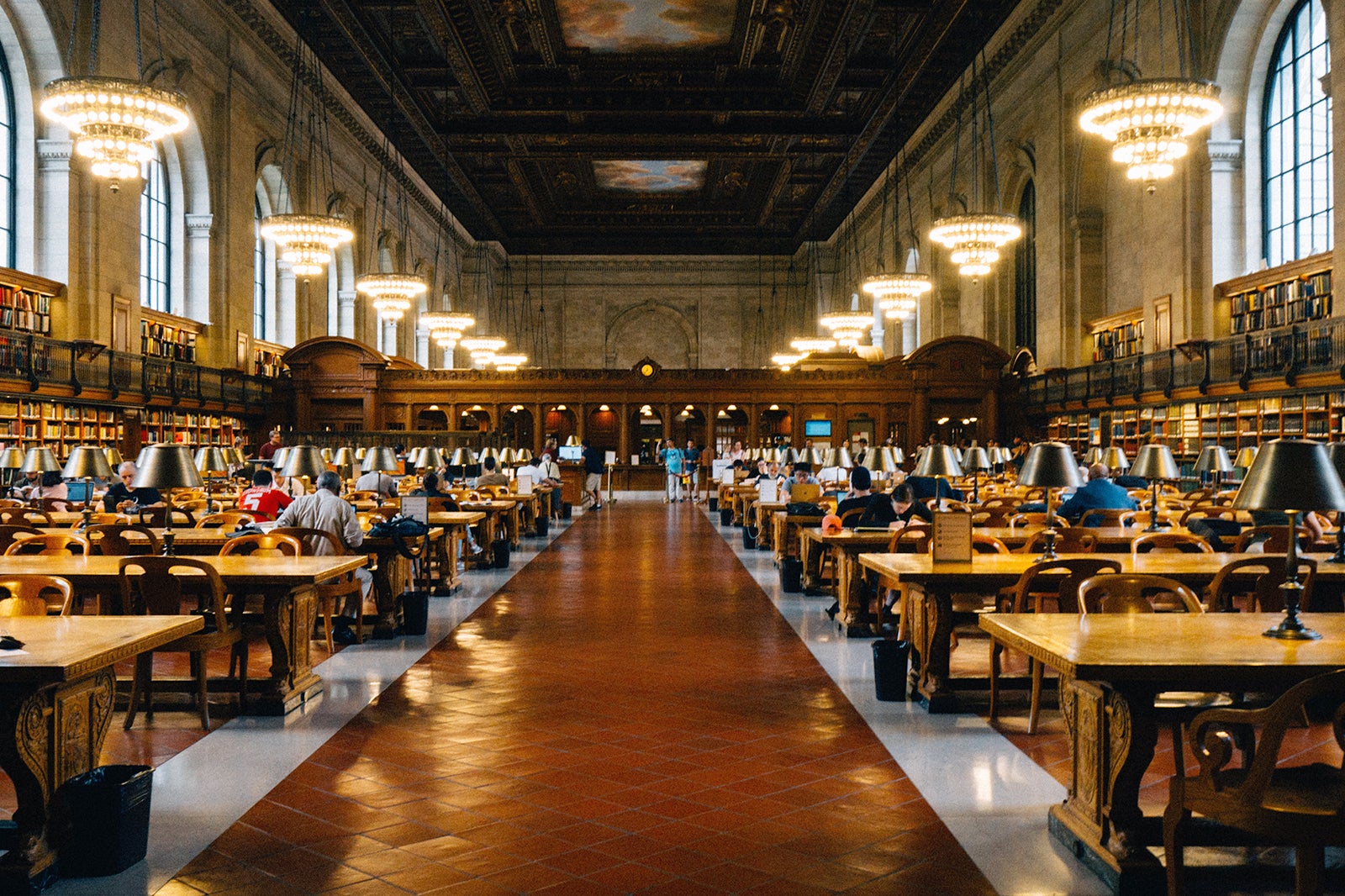 New York City Public Library highlights
After wandering through the library, head over to Bryant Park to meander through the 9.6-acre public park, and maybe grab a book from the gift shop to read out on the lawn. Head down a few blocks to St. Patrick's Cathedral for more highlights of architecture and to admire the neo-Gothic structure that's been around since 1879. In the opposite direction, you can head down a few blocks to reach the Empire State Building, at which point you'll likely decide to gawk up from the ground or head to the top.
The iconic Rockefeller Centre isn't too far either. Depending on the time of year, you could head up to the observation deck or take a whirl around the magical skating rink at Christmas time. It's the perfect place to do some major shopping or grab a bite to eat at one of the countless options.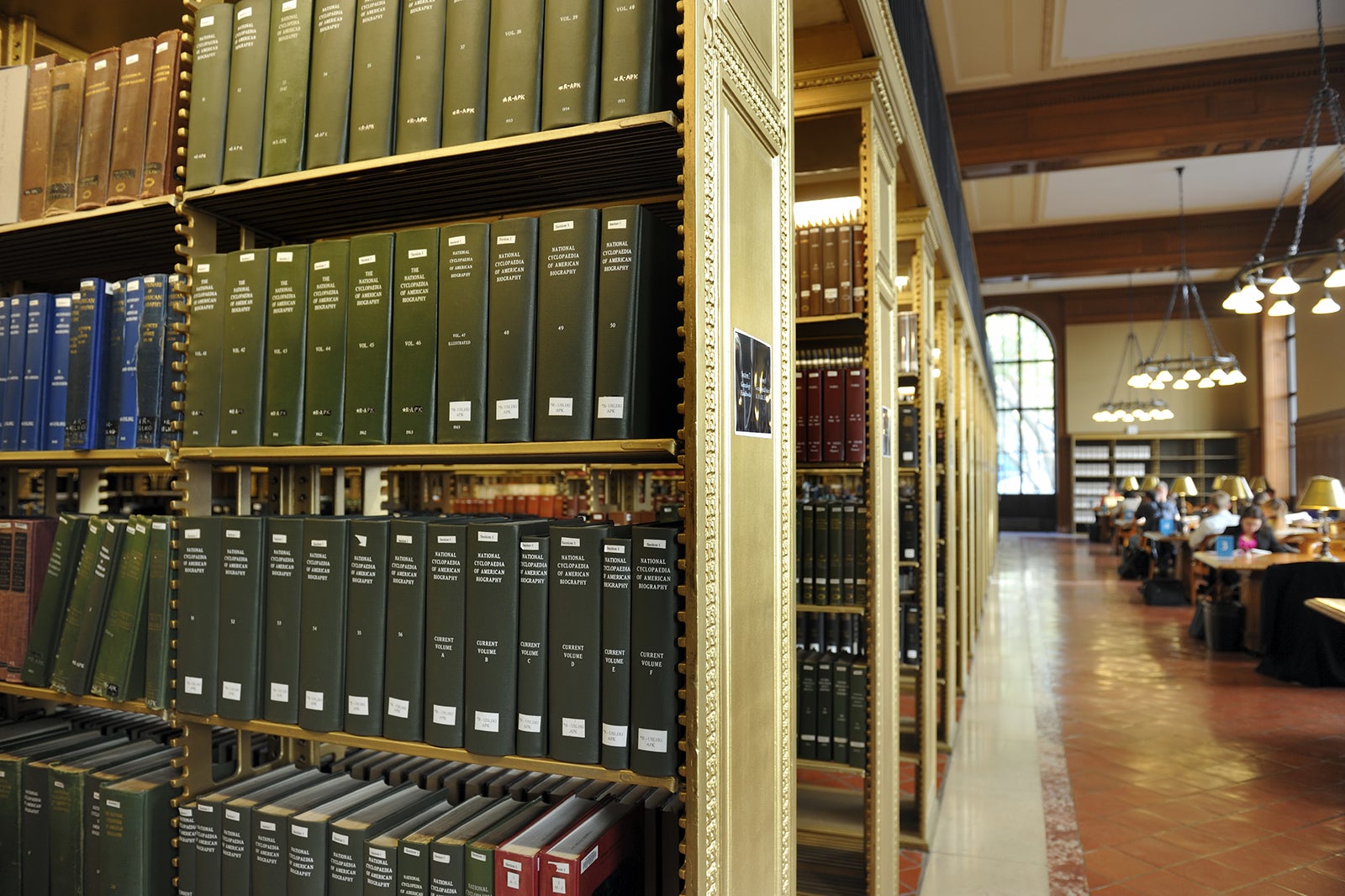 History of the New York Public Library
The New York Public Library was born during a time when New York City was becoming established as one of the world's most active and important cities. Governor Samuel J. Tilden left much of his fortune upon his death to provide for a library for the booming city. After Tilden, others continued upon this legacy, including John Jacob Astor, who already had 2 libraries at the time.
Astor worked alongside Tilden's vision to create a space in which books could be accessed freely for reference, and he opened his next library in 1849, even though books did not circulate and hours were minimal. James Lenox, who also owned a major library in New York, eventually joined forces with Astor in 1892, as both experienced financial struggle. This was the birth of what was to become The New York Public Library as we know it today.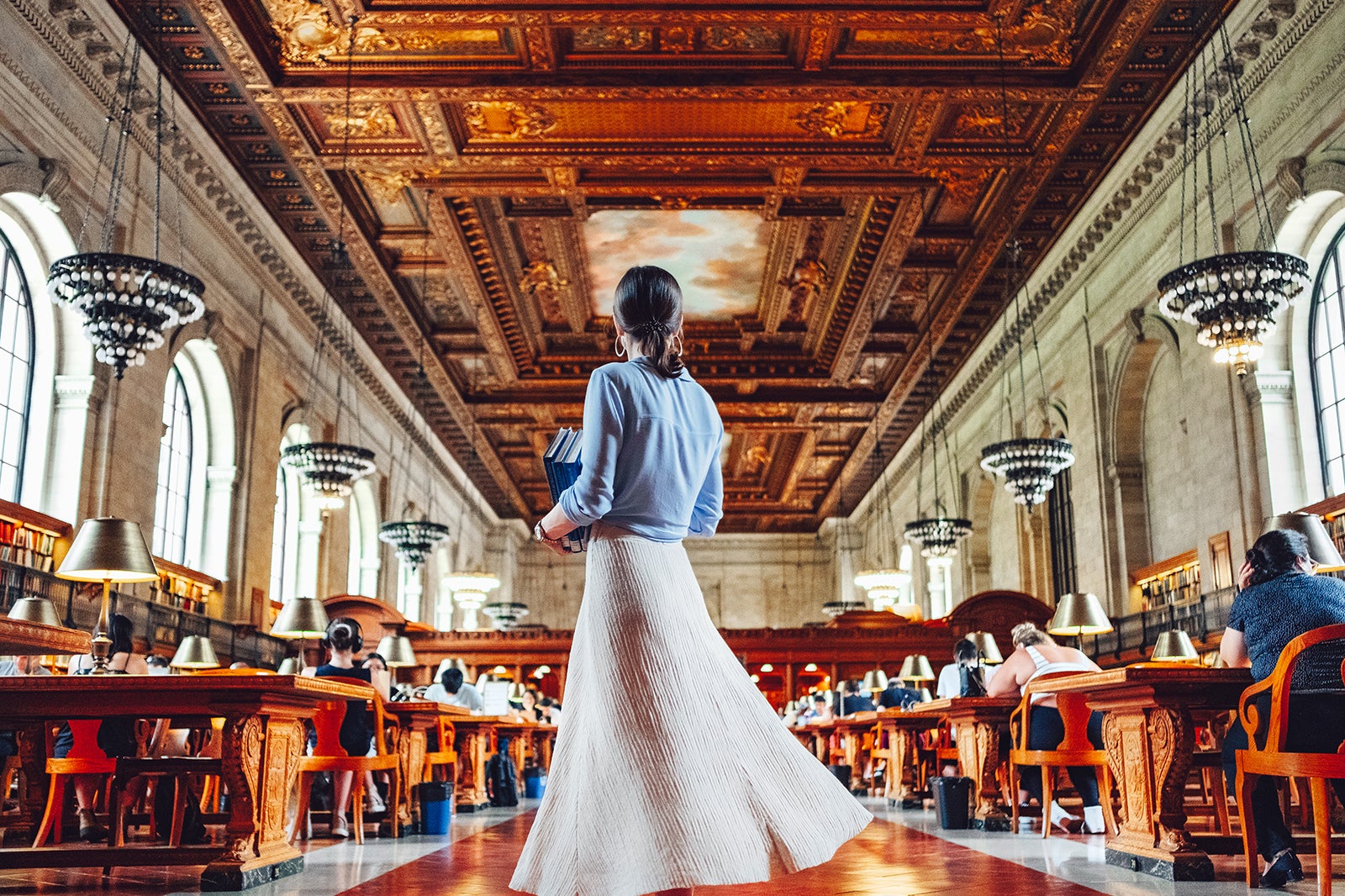 Good to know when visiting the New York City Public Library
If you're interested in a guided tour of the library, make sure to visit between 11 am and 2 pm Monday through Saturday. Tours are the only way to have access to certain spots in the library, such as the Rose Main Reading Room and the library's exhibitions. Tours are free and last about an hour. Get there early to ensure you'll have a spot since tours are limited to groups of 25 people and are administered on a first-come basis.
For even more engaging history and information, check out tours for The Schomburg Centre for Research in Black Culture of The New York Public Library. Founded in 1925 during the Harlem Renaissance, the Centre now has a collection of over 10 million resource materials, such as manuscripts, archives, rare books, photographs, prints, and more.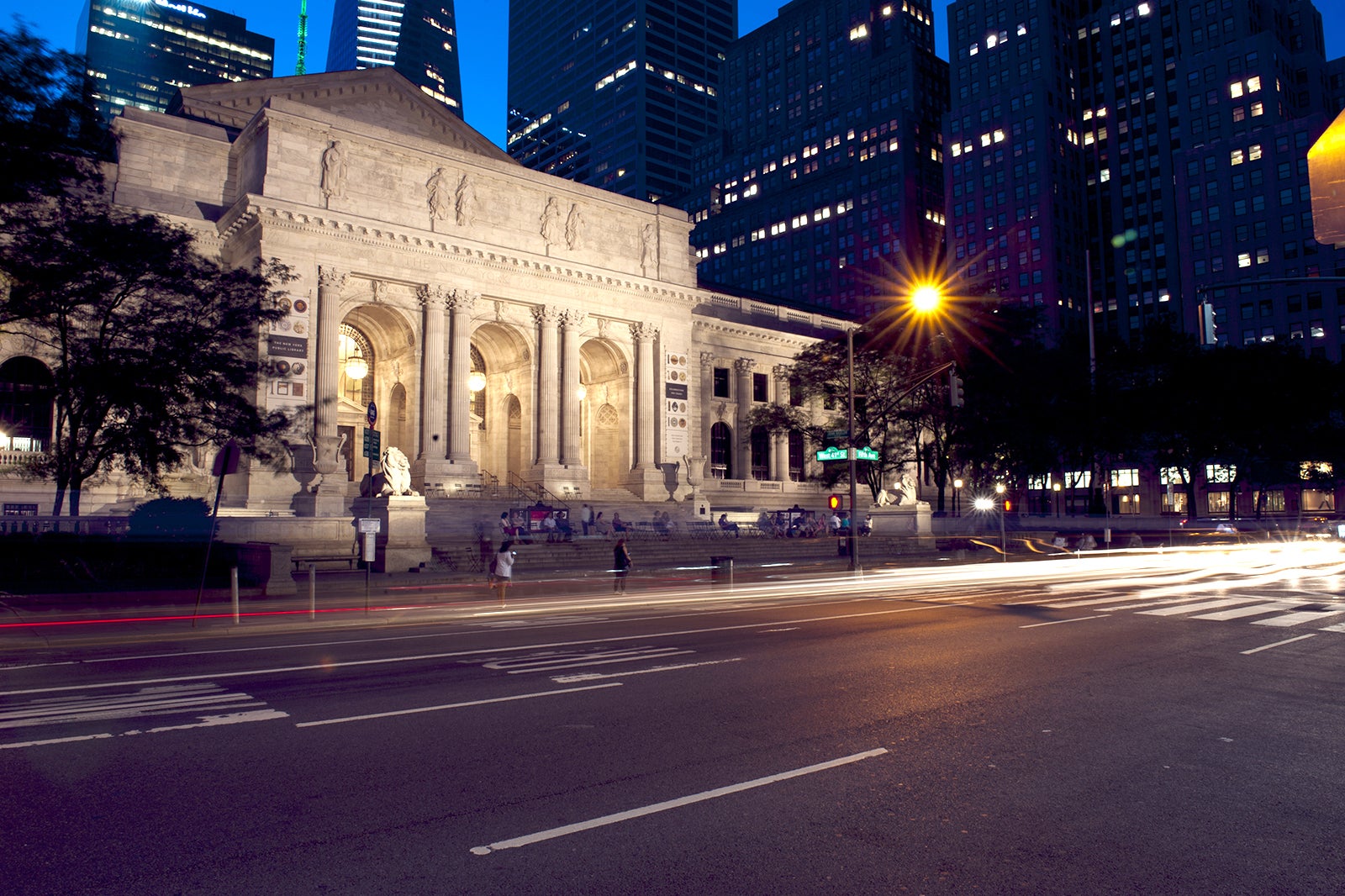 New York Public Library
Location: 476 5th Ave, New York, NY 10018, USA
Open: Monday–Friday from 10 am to 6 pm, Saturday from 11 am to 5 pm (closed on Sundays)
Phone: +1 212-340-0863
Why book with Hotels.com?