King Street is a historic major street running through the Manchester city centre with numerous attractions and an extensive array of high-end shops. It's often considered the most upmarket shopping era in the city, with high-end stores offering the latest fashions you won't find anywhere else in town. In fact, the allure of King Street has become so synonymous with high-end shopping that the stores on Bridge Street, which is south of King Street West, are considered a part of King Street shopping.
Visitors who love high-end fashion and are willing to dish out the money for it will love shopping here. If you're looking for a more budget-friendly experience, you can still enjoy a bit of window shopping and the lovely architecture along the street. People can easily spend all afternoon along this street, but it takes about 2 or 3 hours to explore all of the big-name stores.
King Street in Manchester - one of the highlights of 10 Most Popular Streets in Manchester (Read all about Manchester here)
King Street highlights
The best part of King Street is the selection of retailers, and you'll find some of the best here. Hermes, Whistles and Gant all have shops here. You'll also find iconic American companies like DKNY, Polo Ralph Lauren and Timberland. These are just a small sample of everything you'll find along King Street, so it's best to check out the varied selection yourself.
In addition to the shops, you'll also find quite a few historical buildings along the street with impressive architectural designs. The Old Town Hall tends to stand out among the rest, though it's been a long time since it was used as the town hall building. These days, the massive Edwardian Baroque building is used as a bank, though the exterior splendour is reason enough to visit.
King Street history
King Street began in the 18th century after St James's Square was first crafted by the Jacobites. About a century later, King Street was effectively split into an east side and a west side. The east side consisted primarily of office buildings and the financial sector, while the west side was designated for shopping.
As the shopping aspect of King Street grew in popularity, more and more high-end retailers started setting up along its path. In response to the increased shopping throughout the area, the street was pedestrianised to prevent vehicle access, allowing visitors to shop freely without having to worry about traffic apart from other pedestrians. Today, King Street stands as the centre of high-end shopping for the entire city.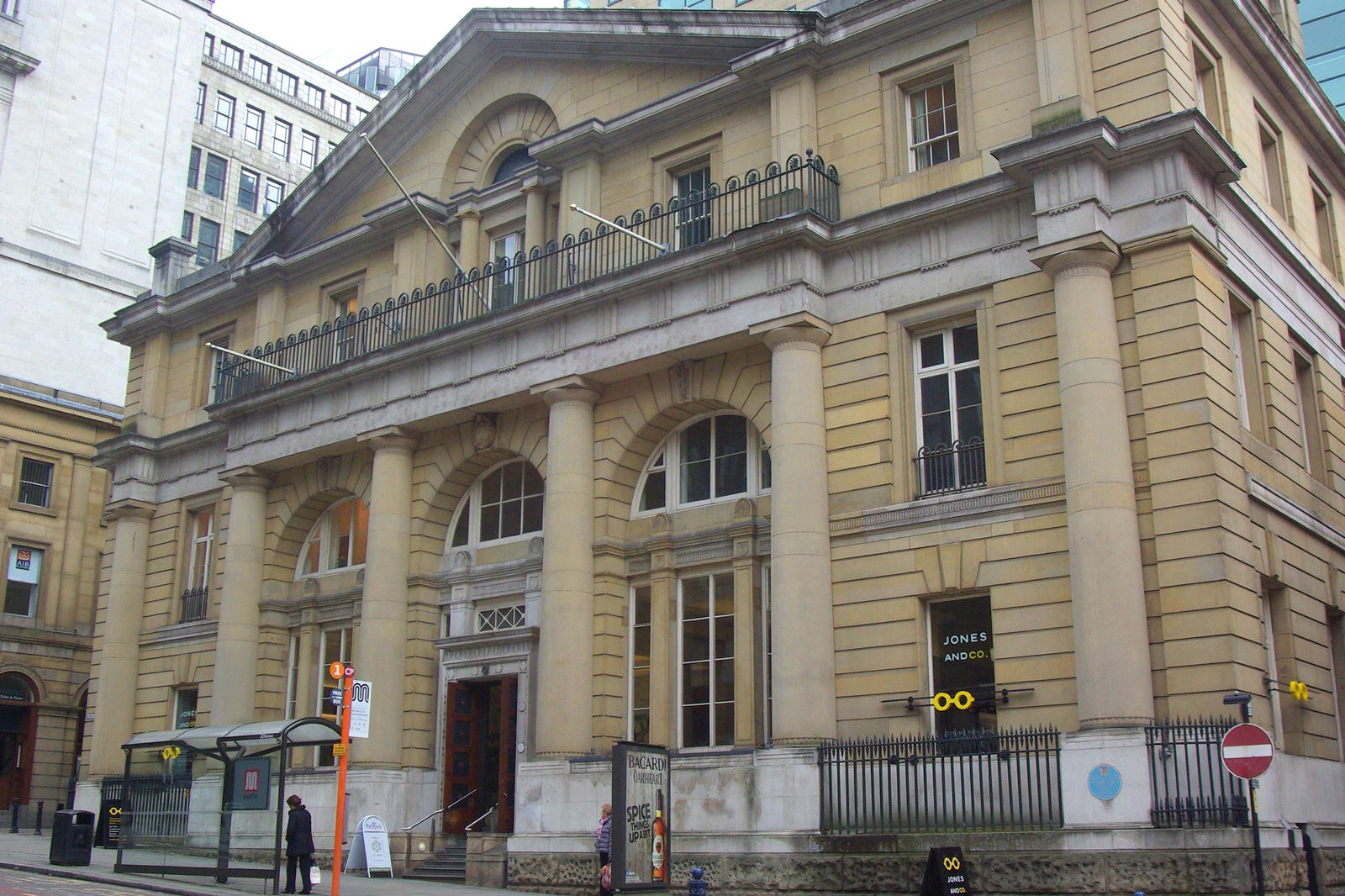 Good to know when visiting King Street
When you're looking to visit King Street, it's important to know that various shops have their own hours. If you want to visit particular shops along the street, be sure to check their individual hours beforehand so you know when each is open. Getting to King Street is fairly easy when you're in Manchester. The city centre free bus service can take you directly to King Street via the King Street (Cross Street) stop if you're riding Route 1.
If you're looking to drive yourself, there are quite a few car parks in the area, with the closest being 5 minutes away on foot. This is on King Street West, and it's the most expensive. The Bridge Street car park is significantly more affordable at nearly half the price of its King Street West counterpart, but it's nearly 10 minutes away and has just 65 spots.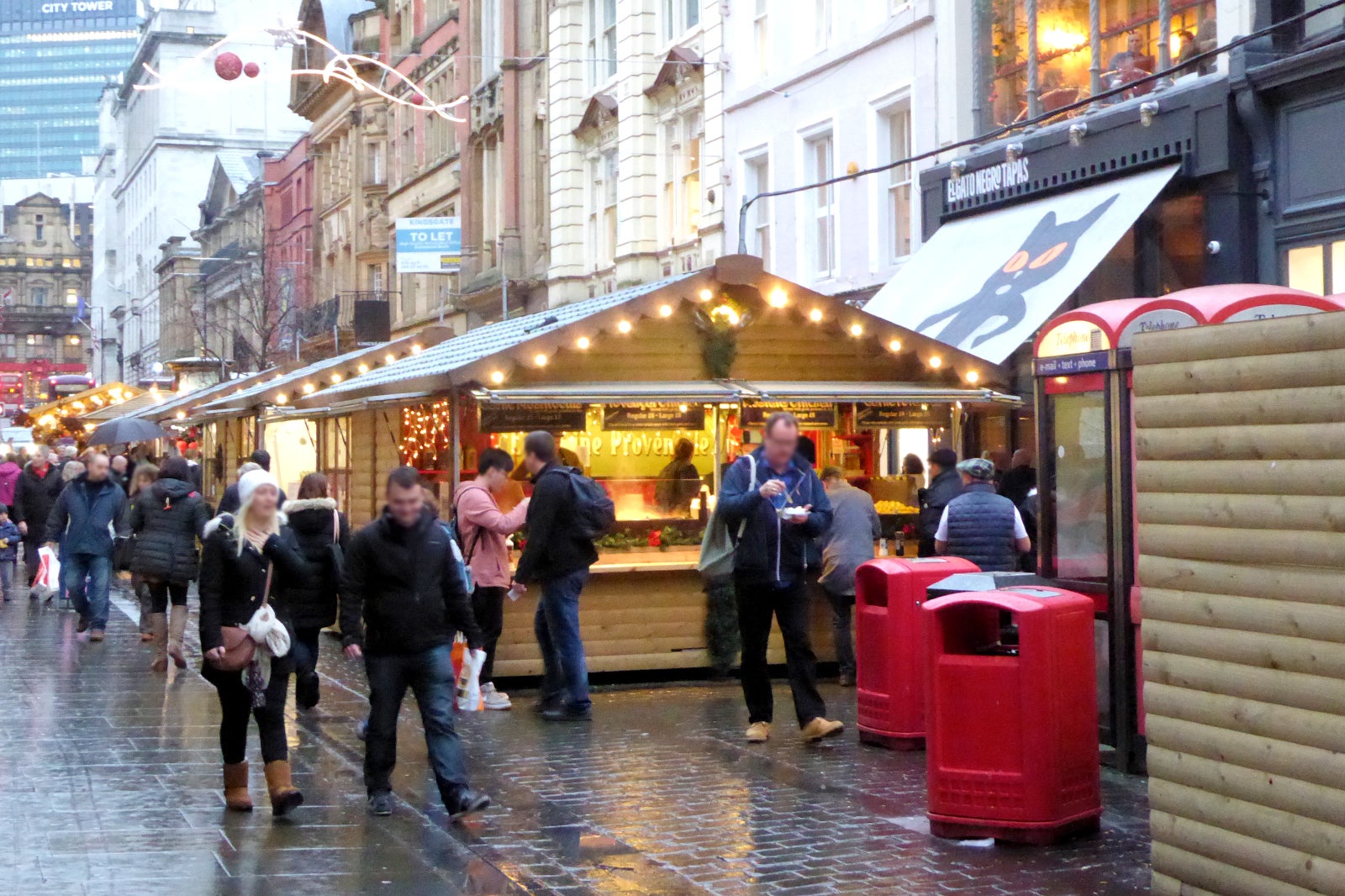 King Street in Manchester
Location: King St, Manchester M2 7AZ, UK
Back to top