The Salford Museum and Art Gallery is a fascinating museum that features artefacts chronicling the history of Salford and a wealth of Victorian art and architecture. The museum is home to galleries and collection displays, re-created Victorian streets, fine-art galleries and a library with photographs and documents of Salford's past.
The museum has something for every age and interest, whether you like historic archives or fine art and decorative arts. You'll also find a wide range of activities for children, such as dress-up areas, craft workshops, gallery quizzes and a Victorian sweet shop.
Salford Museum and Art Gallery in Manchester - one of the highlights of 10 Best Museums and Galleries in Manchester (Read all about Manchester here)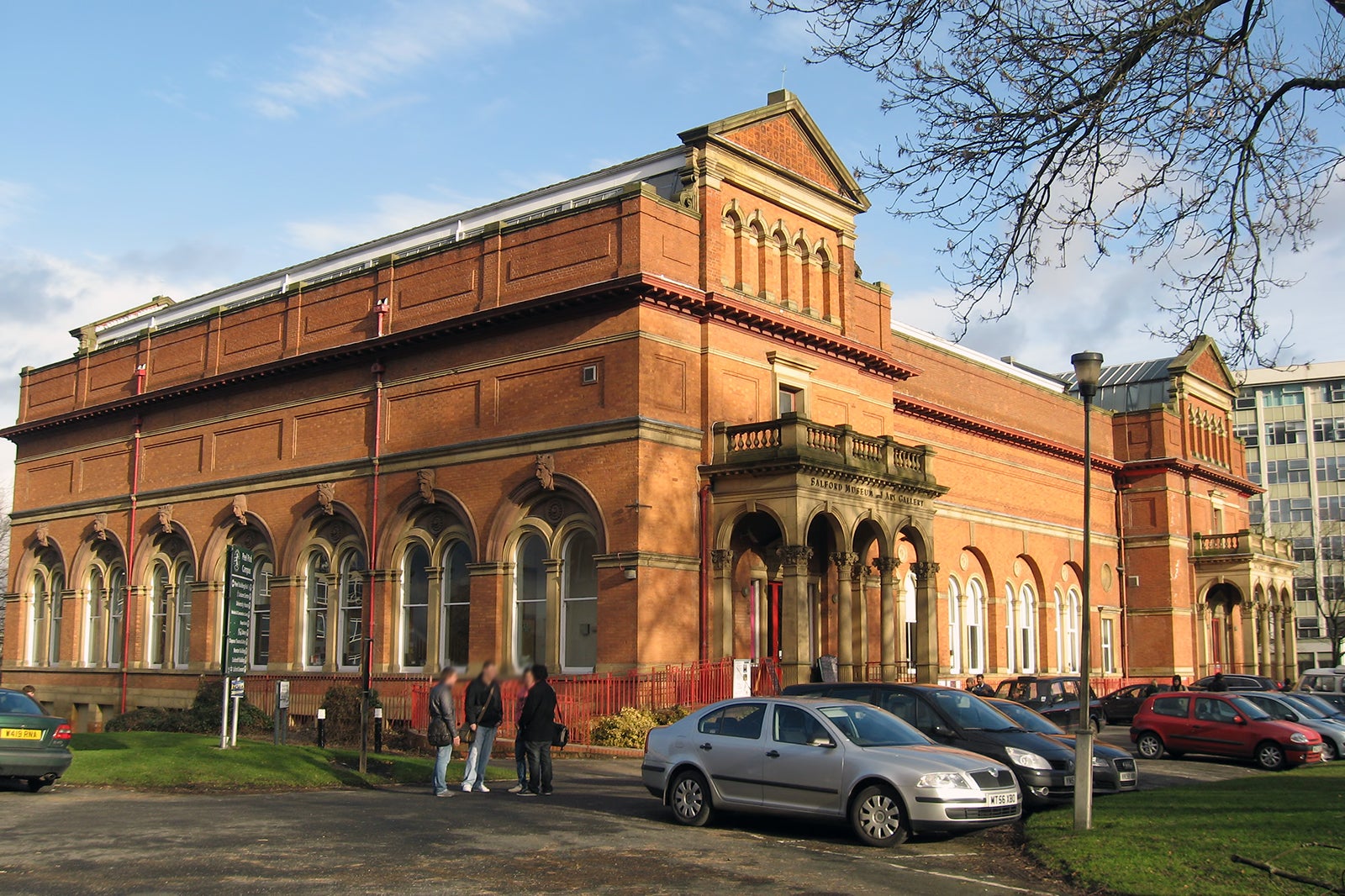 Highlights of the Salford Museum and Art Gallery
The Salford Museum and Art Gallery opened in 1850 and has an extensive collection of displays and gallery spaces. The Collections Gallery and Victorian Gallery feature most of the fine artwork and decorative artwork. You could also visit Lark Hill Place, a re-created Victorian street with authentic period boutiques and rooms.
Another highlight is the Pilkington collection, which features stunning examples of most wares produced by the factory between 1900 and the 1950s. The Local History Library is an archive of Salford's history that's home to documents, newspapers and photographs related to Salford.
Good to know when visiting the Salford Museum and Art Gallery
Along with the permanent exhibitions, the Salford Museum and Art Gallery offers an extensive programme of activities, crafts, workshops and demonstrations that take place year-round. Before you visit, check the calendar to see what events are taking place and plan your itinerary.
The museum has a gift shop and cafe for souvenirs, tea and desserts. You could also stop in the By Hand Gallery to pick out handmade arts and crafts for a souvenir. Salford has numerous attractions near the museum, such as the Working Class Movement Library and the Salford Cathedral.
Salford Museum and Art Gallery in Manchester
Location: Crescent, Salford M5 4WU, UK
Open: Tuesday–Sunday from 11.30 am to 4 pm (closed on Mondays)
Phone: +44 (0)1617 780800
Back to top