Coney Island is a neighbourhood at the southern tip of Brooklyn known for being one of the most popular destinations in New York during hot summer months. With a sandy beach, wooden boardwalk, and dozens of attractions and rides, locals and tourists love to spend a day here for some fun in the sun.
Coney Island is famous for being an amusement resort – along the beach, you'll find 2 theme parks still thriving today: Luna Park and Deno's Wonder Wheel Amusement Park.
Coney Island in New York - one of the highlights of 10 Best Things to Do in New York for Couples and 10 Most Instagrammable Places in New York (Read all about New York here)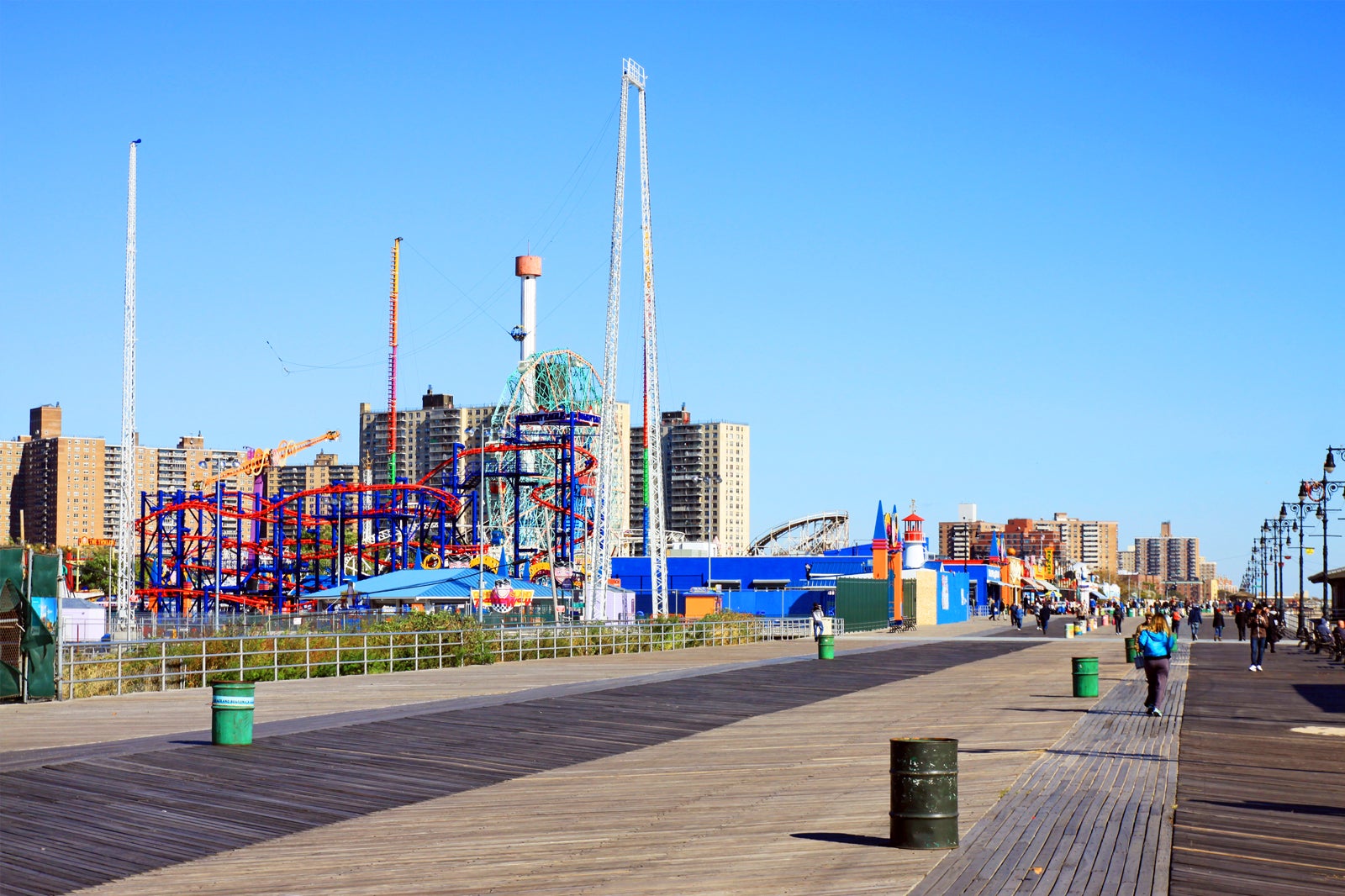 What are the highlights of Coney Island?
Amusement parks are among the major highlight of Coney Island. Located in Deno's Wonder Wheel Amusement Park, Wonder Wheel is a 150-ft-tall steel Ferris wheel that opened in 1920. It provides the best views of the boardwalk and beach below. The Ferris wheel is also a great spot to snap a picture as its historic design has been preserved throughout the years.
Another landmark ride is a merry-go-round in Luna Park called the B&B Carousell. This ride dates back to 1906, making it the oldest in Coney Island. Highlights include the colourful hand-carved wooden horses and original feature of a traditional roll-operated fairground organ. The final historic ride is the Coney Island Cyclone, also in Luna Park. Built in 1927, it's one of the oldest wooden rollercoasters still operating in the US today.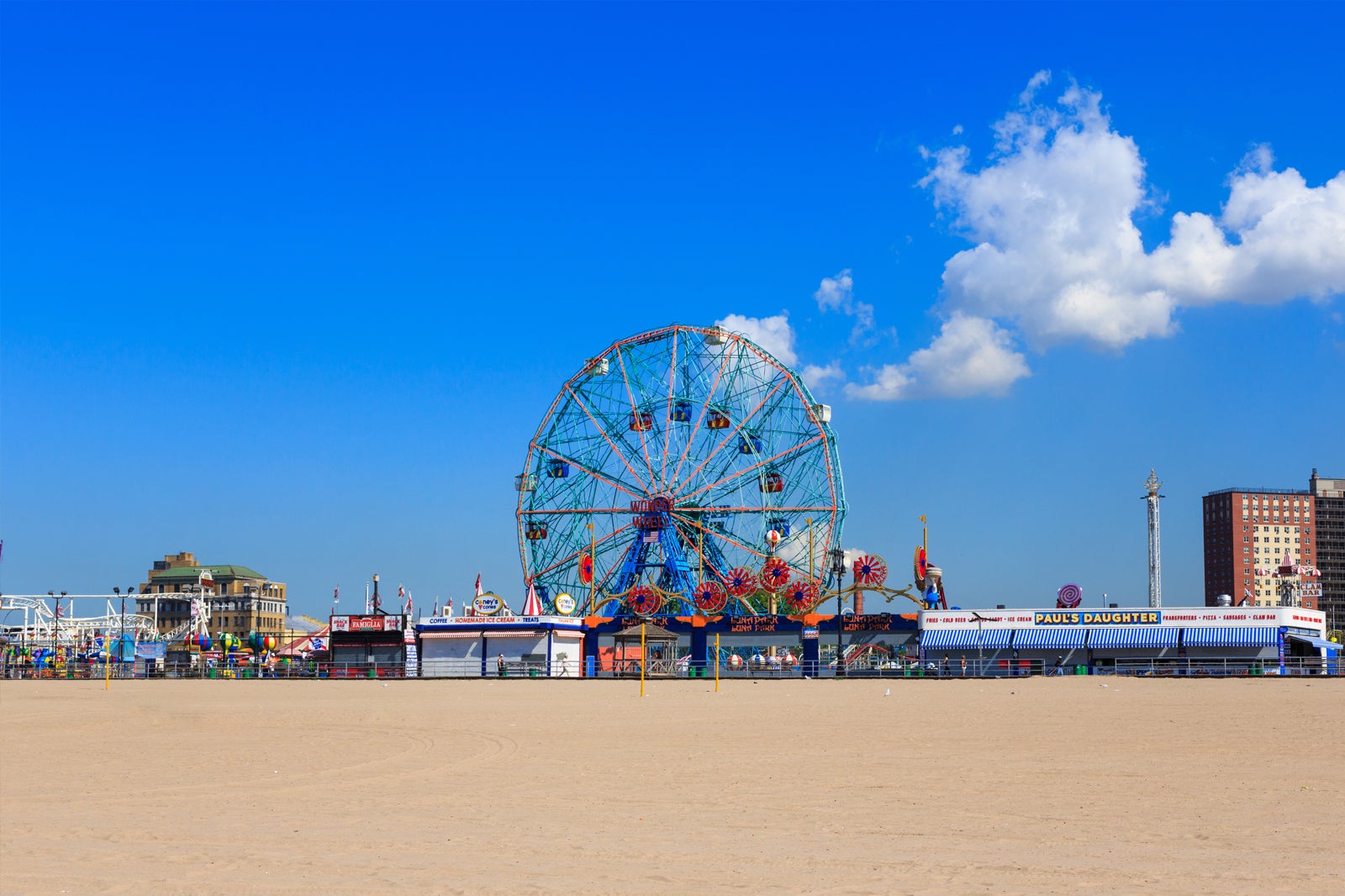 What are the best things to do on Coney Island?
If you're spending the whole day on Coney Island, make sure to head to the beach early and snag a prime spot by the ocean before enjoying the thrilling rides. For those who like a little exercise during their day at the beach, take a walk along the oceanfront or head to the traditional wooden boardwalk that runs along the sandy shores. The beach is public and free, making it a great place to take a dip during hot months. For those visiting New York during the peak of the summer, head to Coney Island on Friday nights where Luna Park puts on an impressive firework show.
On Coney Island, there are dozens of restaurants and food stands serving delicious American fair food. Must-tries include funnel cakes, ice cream cones with sprinkles, and burgers. No visit is complete without heading to Nathan's Hot Dogs, known as the birthplace of the hot dog. It's famous for its annual hot dog eating contest, which usually takes place in July. The best meal to order at Nathan's is a classic hot dog, refreshing lemonade, and a side of crinkle-cut fries.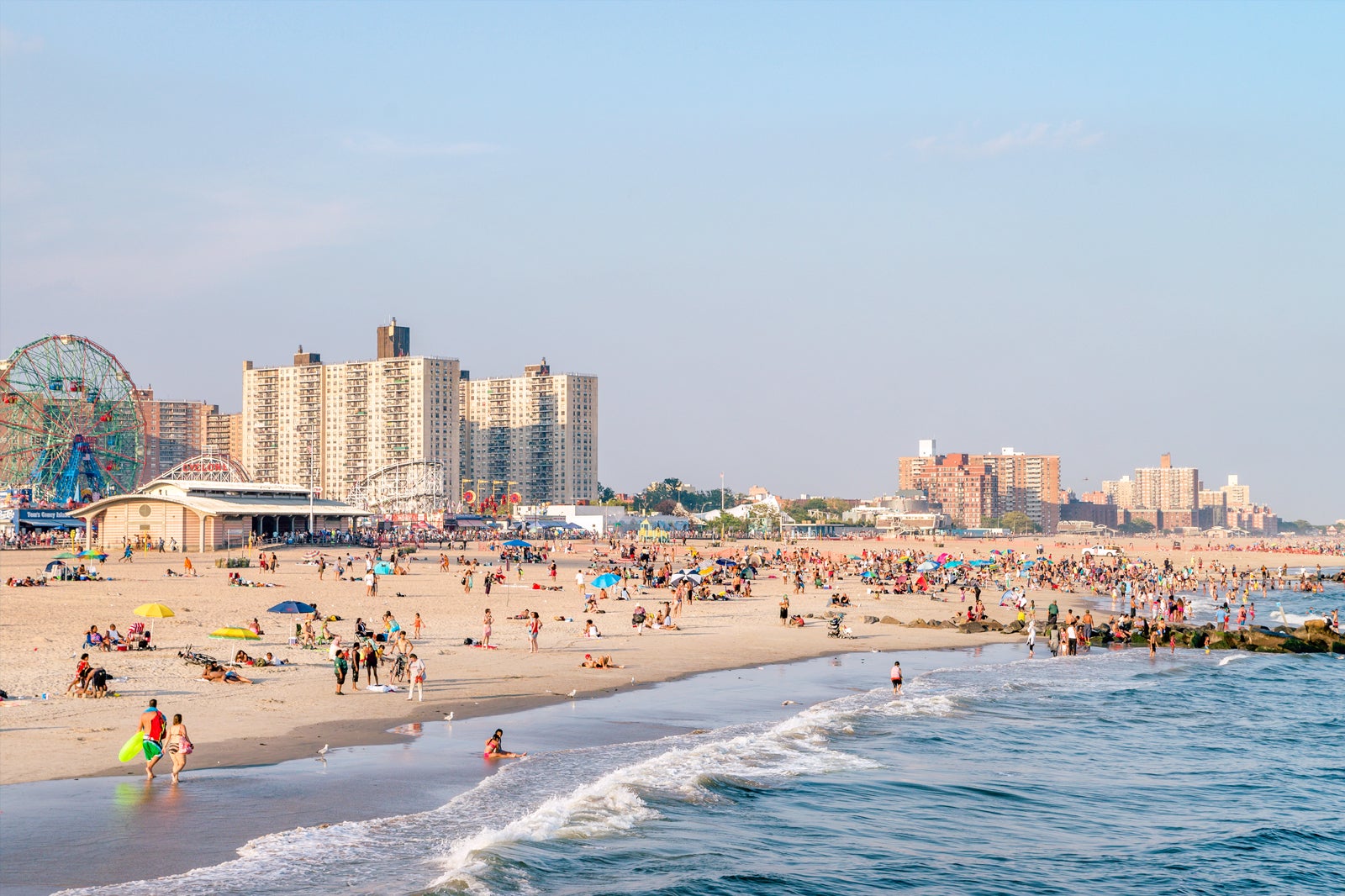 Good to know about Coney Island
If you head out to Coney Island by car, there are a few nearby attractions worth stopping by. Head over to Brighton Beach for a laidback day by the ocean or catch a minor league baseball game played by the Brooklyn Cyclones (they were named after the famous wooden rollercoaster). If you find yourself in NYC in June, you'll want to make a trip to Coney Island to check out the largest art parade in the US, known as the Mermaid Parade.
Similar to what you'd find in New Orleans around Mardi Gras, the Mermaid Parade is a long-standing tradition, attracting hundreds of thousands of onlookers all there to check out the timeless costumes and lively parade. The neighbourhood is popular year-round, thanks to attractions like Nathan's Hot Dogs and the New York Aquarium.
Getting to Coney Island from New York City is a breeze. There are plenty of parking lots if you feel like driving, or you can hop on a bus or the subway. The train ride takes about an hour from midtown Manhattan on the orange and yellow lines. Get off at Stillwell Avenue and you're just a few blocks from the boardwalk.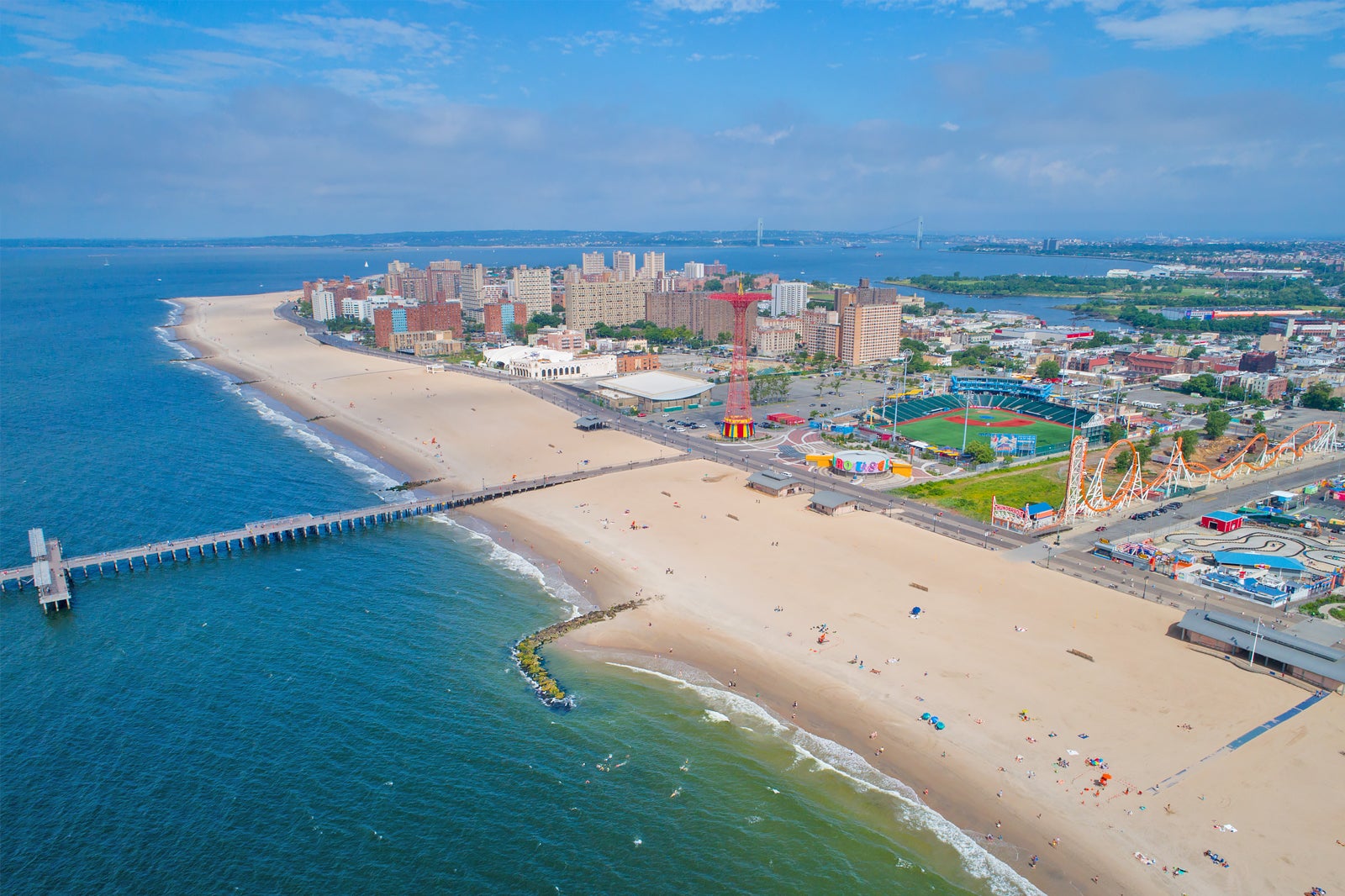 Coney Island in New York
Back to top