11 Best Things to Do for Couples in Cheltenham
Cheltenham's Most Romantic Places
Cheltenham offers plenty of options for couples hoping to enjoy a special visit. As a spa town, there are some great choices when it comes to pampering yourself and your loved one, while elegant theatres and concert halls will keep your date going from day to evening.
If you both share a love of nature then there are boating lakes, formal gardens and hiking trails to explore, plus panoramic views of the countryside on a hot air balloon ride. Whether you're celebrating a significant milestone or just want to get away together, these are the best things to do for couples in Cheltenham.
1
Leckhampton Hill
Peaceful nature reserve with magnificent views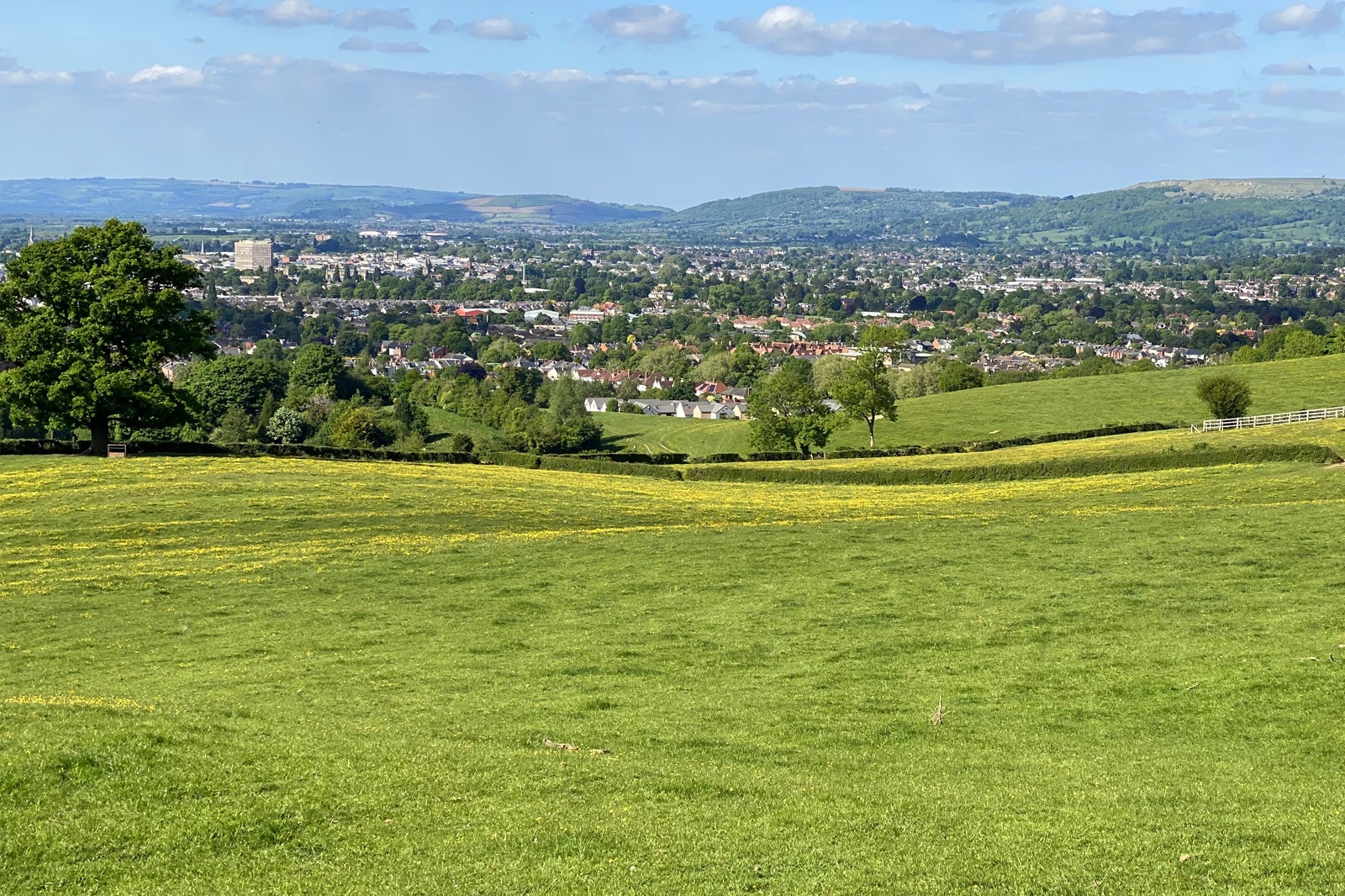 Go on a date in the great outdoors at Leckhampton Hill, a 10-minute drive from central Cheltenham. The hill is covered in hiking trails that take you past ancient archaeological sites, wildflower meadows and mature woodland. The area is a haven for local wildlife, including roe deer, hedgehogs, badgers, bats and birds, with buzzards and kestrels often seen here.
Near the top of the hill is Devil's Chimney, a limestone pinnacle where, according to local legend, the devil would sit and hurl rocks at praying pilgrims. The views from the top are spectacular, across Cheltenham and out to the Malvern Hills, and make for a great couple's photo opportunity.
Location: Cotswold Way, Shurdington, Cheltenham GL53 9QH, UK
2
Imperial Gardens
Take a stroll around this refined historical park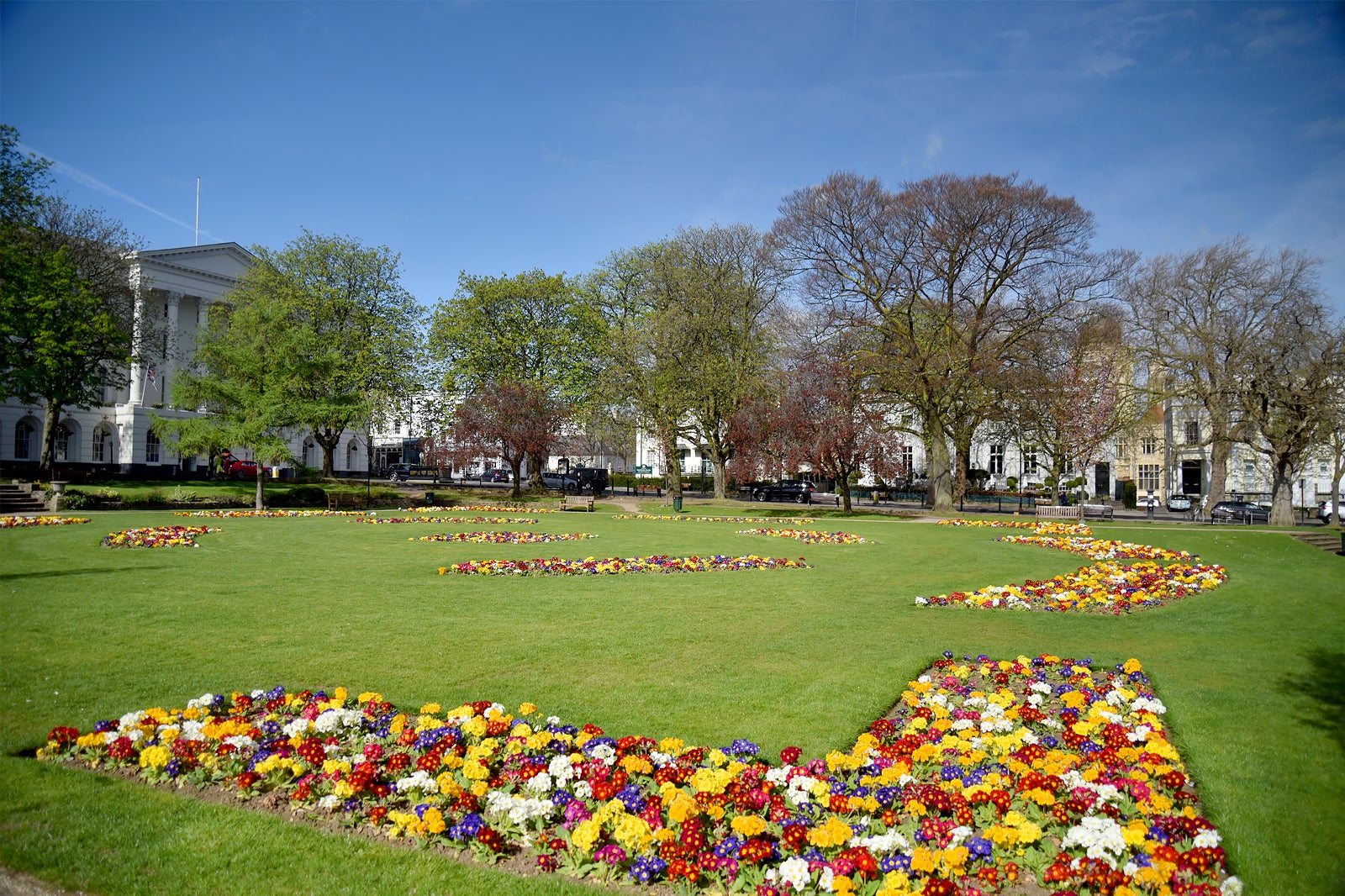 The Imperial Gardens, laid out in the early 19th century, are surrounded by stunning Regency buildings. The gardens' immaculate landscaping and colourful displays of flowers are produced by more than 25,000 bedding plants. Every summer, the gardens host literature and music festivals and outdoor art galleries.
The gardens are a great place for a picnic, so buy lunch at one of the many bakeries on the Promenade and grab a spot under the trees. Alternatively, the Imperial Garden Bar does a nice range of beers and ciders – its outdoor terrace has excellent views of the gardens.
Location: Imperial Square, Cheltenham GL50 1QZ, UK
Phone: +44 (0)1242 262626
3
Get a couple's spa treatment
Spoil yourselves with a relaxing massage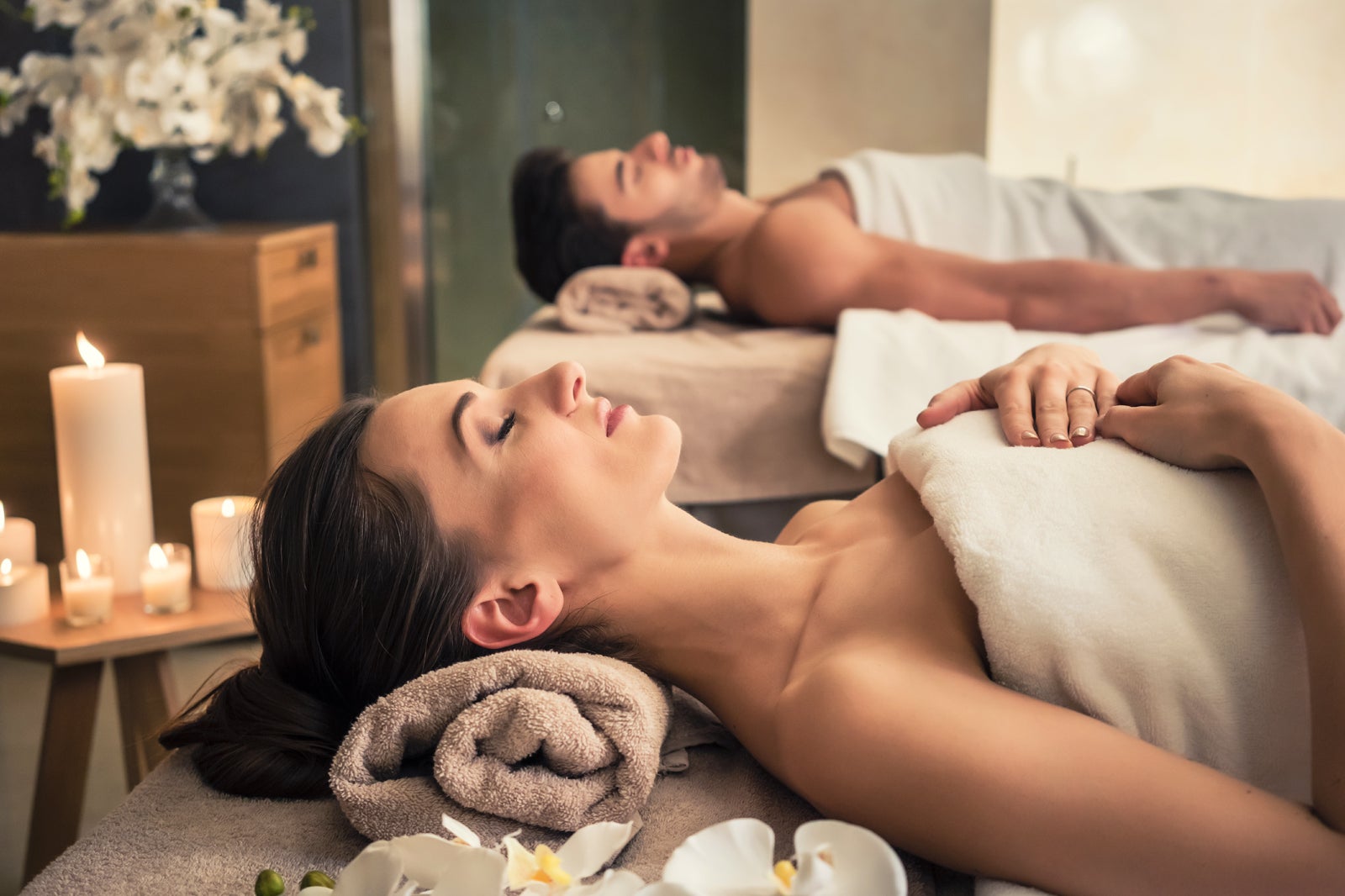 Indulge in a bit of luxurious pampering on a date in one of Cheltenham's spas. The spas make good use of local salt-rich mineral water, and in keeping with the town's historic roots, many are in gorgeous historic buildings.
Chapel Spa, set in a picturesque 19th-century chapel, includes a hydrotherapy pool and traditional Arabian thermal mud treatment called rasul. You can enjoy a jacuzzi, sauna and heated outdoor pool in the 15th-century manor of Ellenborough Park. Local hotels are also a good option – both DoubleTree by Hilton and the Cheltenham Chase Hotel have a sauna, steam room and an extensive range of beauty and body treatments.
4
Tour Cheltenham's microbreweries
Grown-up fun for beer buffs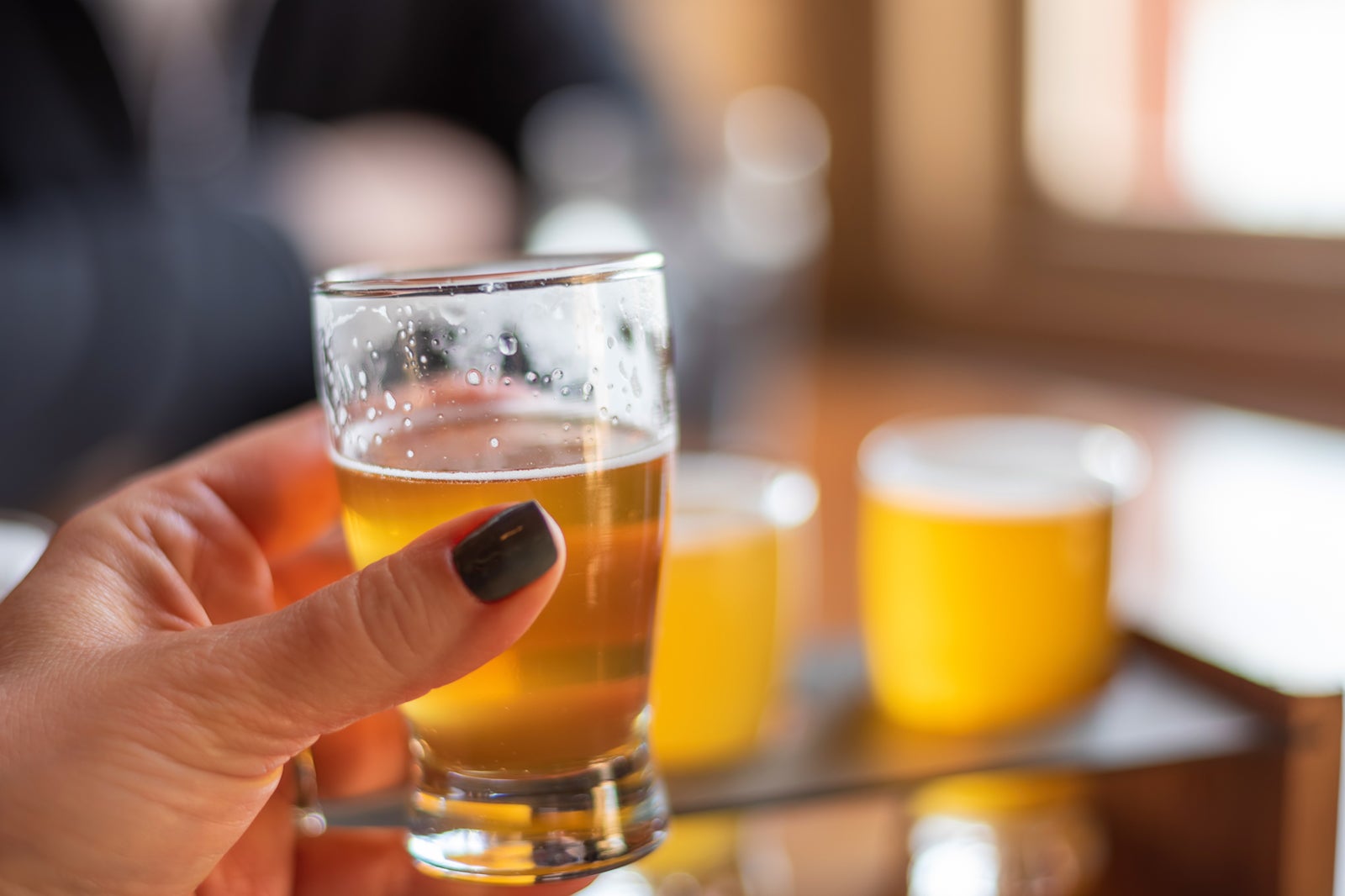 Cheltenham's microbreweries are passionate about great brews, so if you and your other half are enthusiasts why not sample some of the best? DEYA Brewing makes oatmeal porters and hoppy IPAs which you can taste in their colourful modern taproom, while the tours at Prescott Ales demonstrate the traditional cask brewing techniques used to make their award-winning real ales.
Battledown Brewery is Cheltenham's oldest, having first started brewing in the 17th century, and offers 90-minute tours where you can try some of their finest products with accompanying snacks. While you're there visit Dunkerton's Cider Company next door, which brews award-winning organic ciders from apples grown in its own orchard.
5
Go boating in Pittville Park
A tranquil date in beautiful leafy surroundings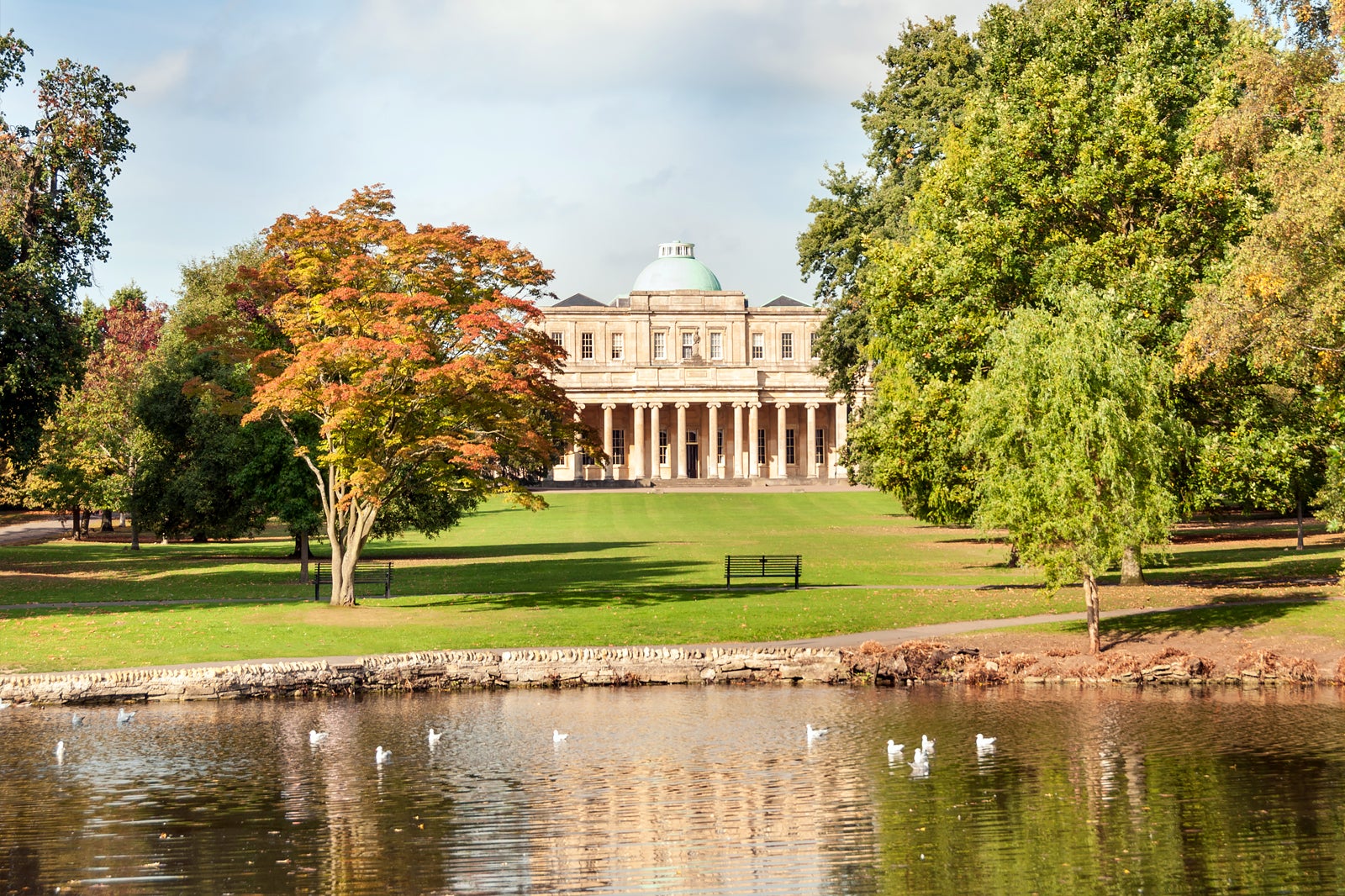 Enjoy splashing around in Pittville Park, one of Cheltenham's loveliest parks. With 2 serene lakes and some lovely patches of woodland, the park's ornamental upper lake has a central fountain and elegant bridges where you can snap some romantic pictures, along with a small menagerie of colourful birds.
At the lower lake, you can rent a paddleboat or rowboat for 2 and paddle around the lake or go for a stroll along the lakeside paths. There are also angling platforms where you can fish for pike, carp and bream, and a pitch-and-putt golf course. Pittville Park's quaint 19th-century boathouse has a cafe serving freshly ground coffee, tea, ice cream and homemade cakes.
Location: Prestbury, Cheltenham GL50 4SH, UK
Open: Boathouse: daily from 9.30 am to 5 pm
Phone: +44 (0)1242 262626
6
Take a hot air balloon ride
An exhilarating flight over the Cotswolds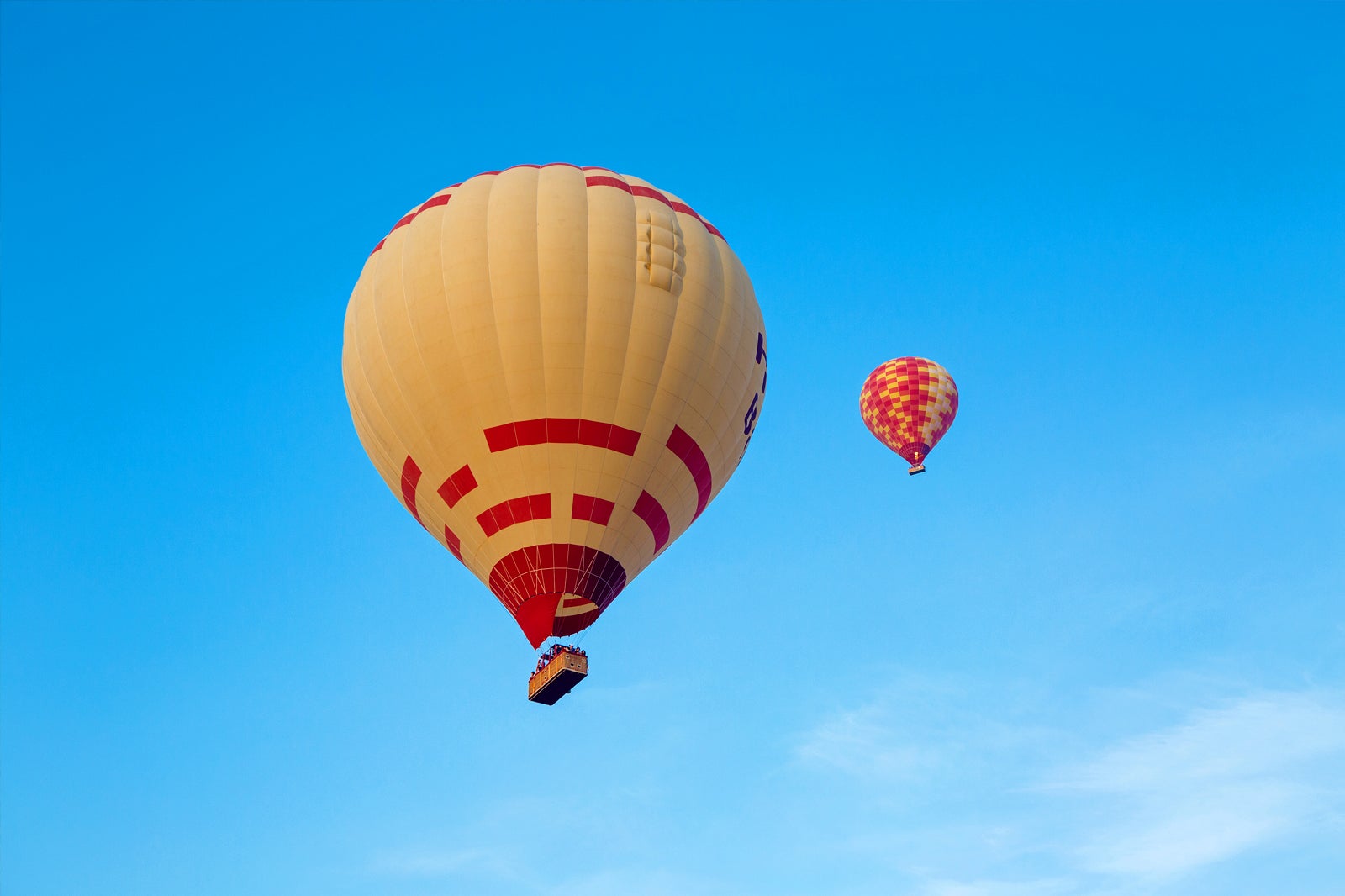 Get a new appreciation for the stunning Cotswolds countryside by seeing it from above on a hot air balloon ride. Depending on wind direction, you might spot the Royal Forest of Dean, the River Severn, float over the medieval town of Tewkesbury or soar above Sudeley Castle. Go first thing in the morning for a serene flight at dawn or book an evening tour for exceptional sunset views.
Special 2-person flight are available for anniversaries, proposals or other special occasions, complete with a celebratory glass of champagne. If you'd rather keep your feet on the ground then visit the Hot Air Balloon Fiesta in August, which has balloon shows, live music, a giant funfair and a firework display.
7
Tour the Cotswold's prettiest villages
Explore charming historic hamlets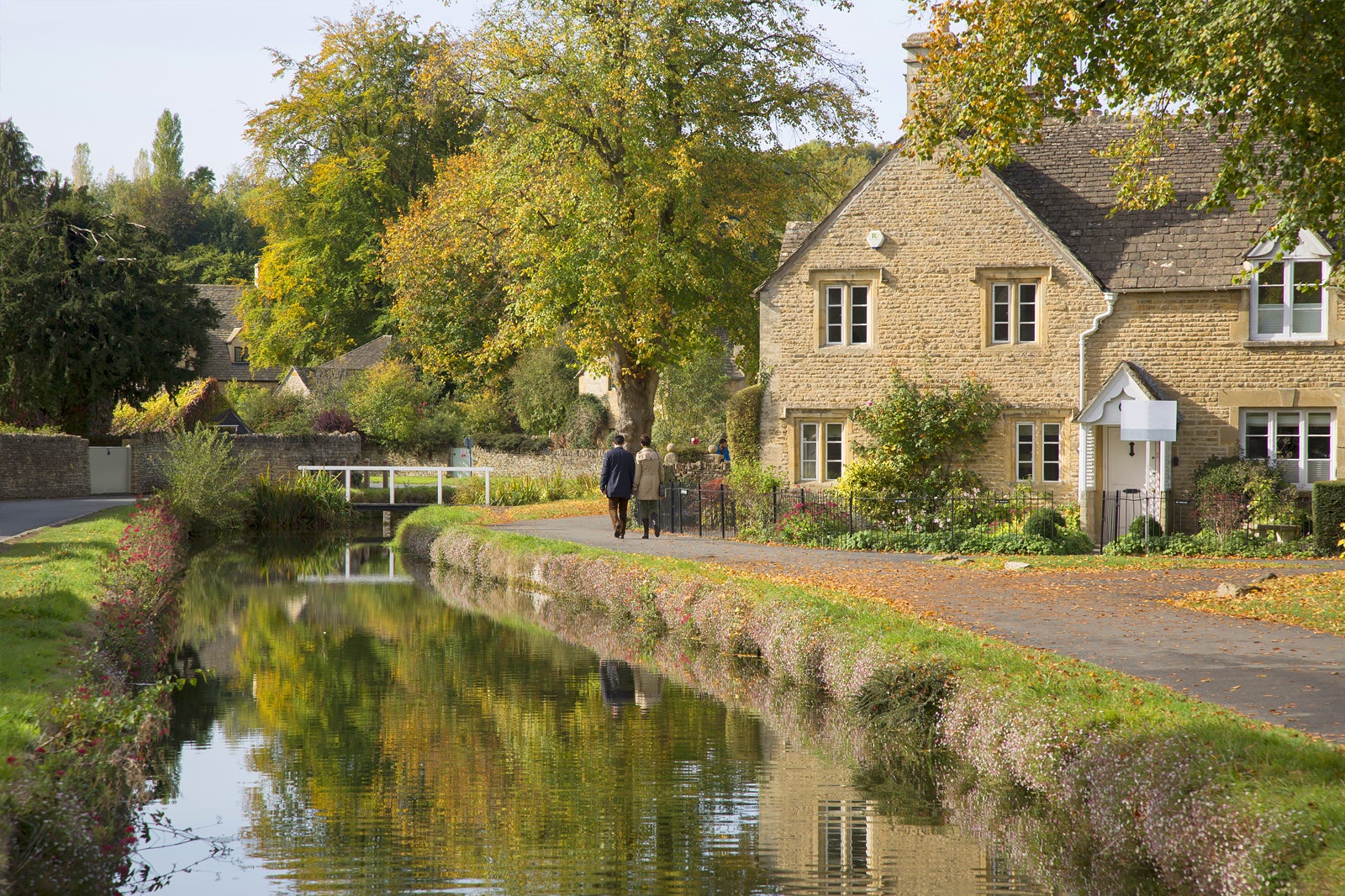 Couples
History
Photo
Budget
As well as being full of stunning architecture, Cheltenham is surrounded by some of the loveliest villages in the Cotswolds. Many of the houses are made of traditional honey-coloured stone, topped with thatched roofs or moss-covered tiles. Historically significant buildings are abundant, like Chipping Campden's 400-year-old Market Hall, or the medieval almshouses of Upper Slaughter.
Wander down pretty lanes filled with wildflowers, cross curved stone bridges over meandering streams, and visit elegant manor houses. Many tours include afternoon tea at a quaint Cotswold cafe and scones with jam and cream, or a stop for some retail therapy in some of the villages' small independent shops.
8
Cheltenham Town Hall
Concerts and performances in an elegant Edwardian hall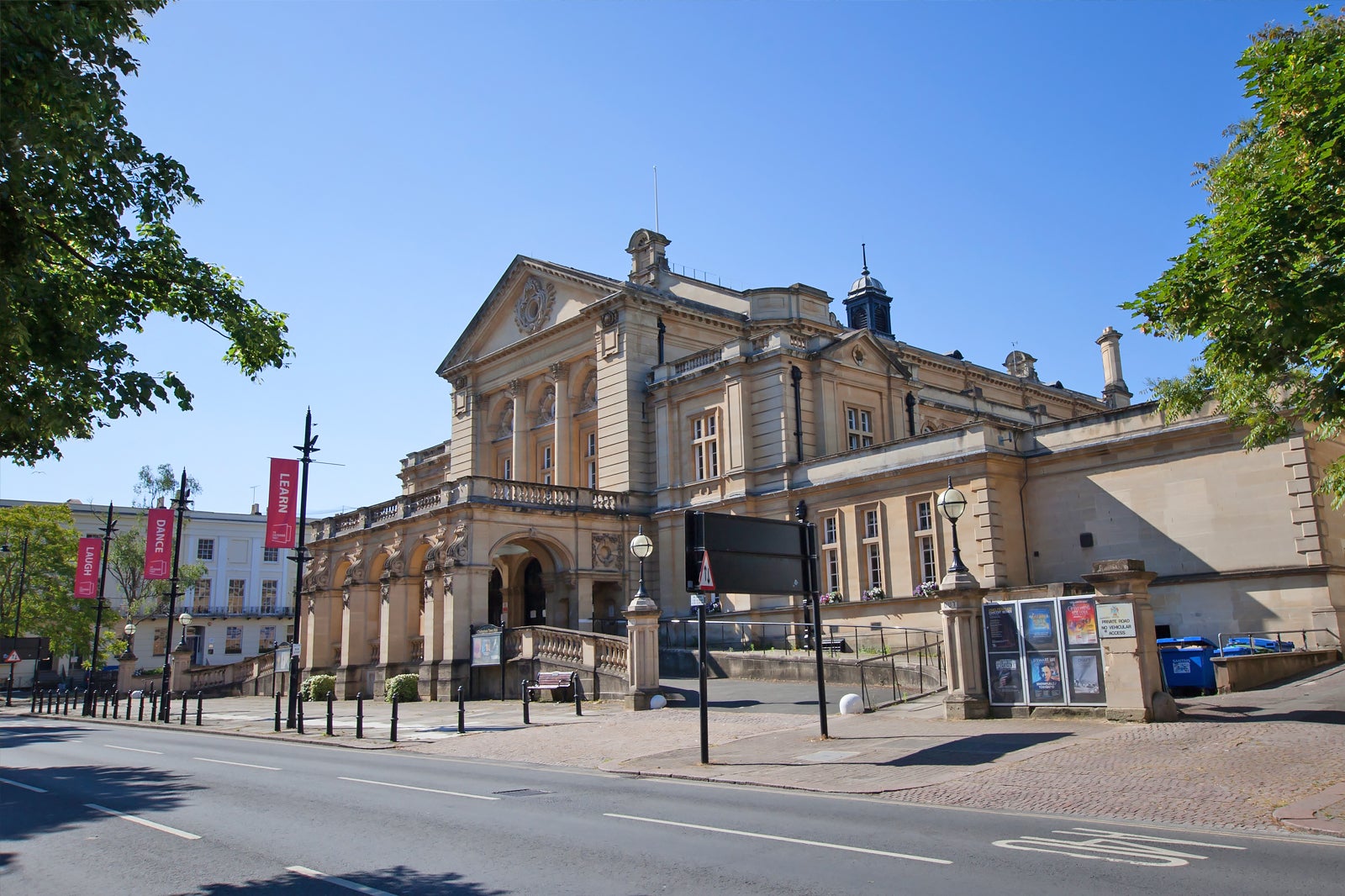 The Cheltenham Town Hall is an excellent place to watch award-winning orchestras like the Oxford Philharmonic and the National Symphony Orchestra. Performances range from violin concertos to folk singers and world music, plus comedy nights, dance performances and a program of lectures.
Walking into the ornate main hall will transport you straight back to the Edwardian era. The Pillar Room boasts a full-length bar and serves beer, wine and cocktails during the interval, while Regency Cafe serves afternoon tea and pre-performance menus inspired by Italy and India.
Location: Imperial Square, Cheltenham GL50 1QA, UK
Open: Box office: Monday–Friday from 10 am to 5.30 pm, Saturday from 9.30 am to 5 pm (closed on Sundays)
Phone: +44 (0)844 576 2210
9
Sudeley Castle
Wander the gardens of this breathtaking mansion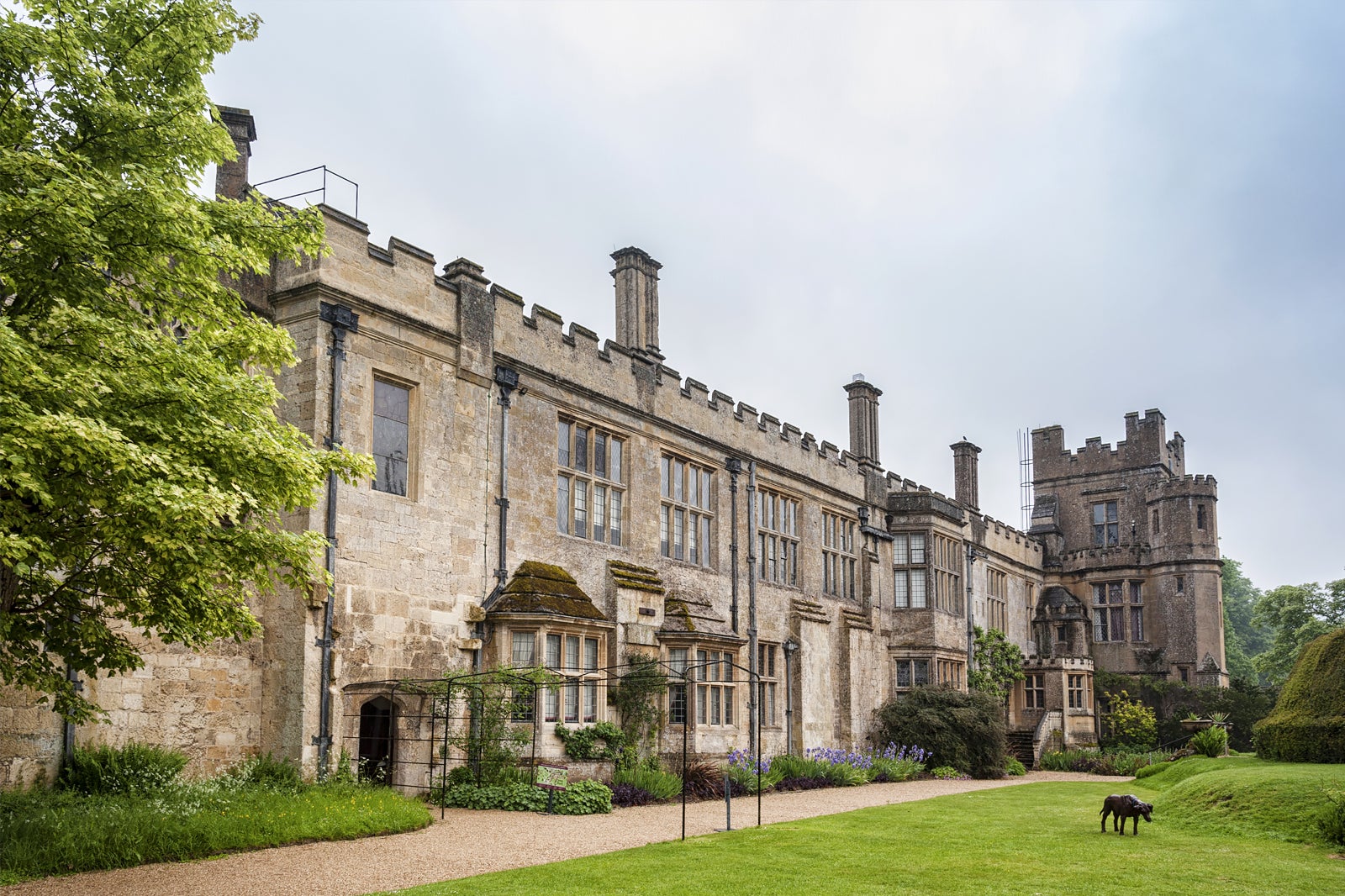 Sudeley Castle has played a significant role in much of England's history, from being seized during the War of the Roses to becoming a refuge for Charles I during the Civil War. Historic gems housed within its walls include a rare 16th-century tapestry, a library of more than 1,000 books, and an iconic painting of Elizabeth I.
The castle's main draw is the awe-inspiring 1200-acre estate, divided into 10 gardens. Stop and smell the delightful roses in the Queen's Garden, learn about Tudor medicine in the Physic Garden or take a romantic stroll through the Secret Garden. There's also a pheasantry, which boasts a collection of endangered birds from all over the world.
Location: Winchcombe GL54 5JD, UK
Open: Daily from 11 am to 5 pm
Phone: +44 (0)1242 604244
10
Have a romantic dinner on Regent Street
Wide range of choices for fine dining and casual fare
Regent Street is one of Cheltenham's prettiest Georgian streets and the best area of town to find interesting local restaurants. Dine in style at Woodkraft, a creative restaurant run by MasterChef winner Simon Wood, or relax with a pizza or burger in a laidback atmosphere at Bill's or Fat Toni's.
Popular restaurants for couples include Carluccio's, a contemporary Italian restaurant and delicatessen with seasonal specials menus, and Domaine 16 if you love all things cheese and wine. Enjoy a craft cocktail with your meal at Bar Padron or Whittle Taps, or try some amazing authentic Japanese food at Kibou Sushi or Koj Cheltenham.
11
Gloucestershire Warwickshire Railway
Take a scenic 14-mile journey through delightful countryside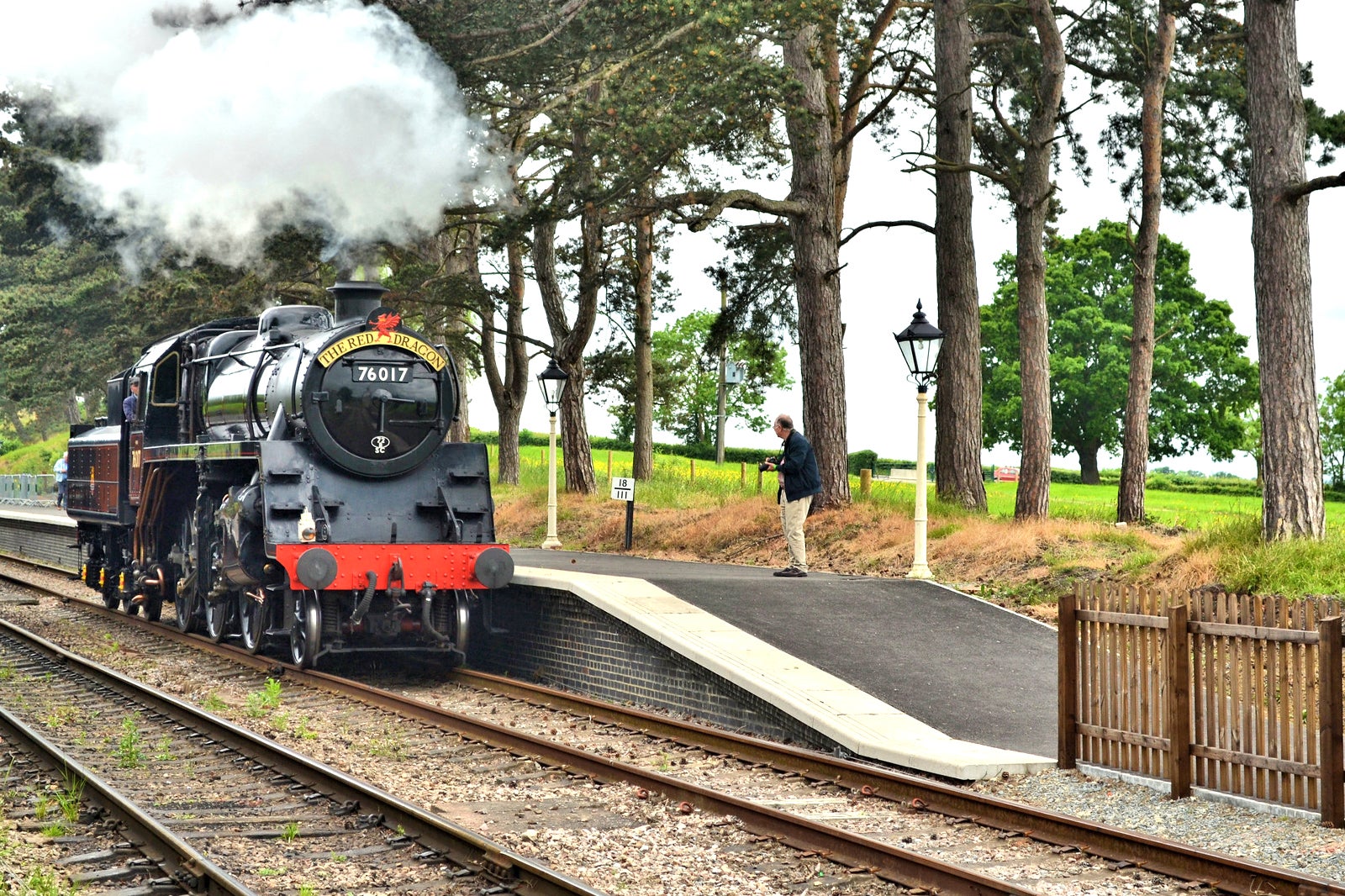 Enjoy a picturesque trip through the Cotswolds on the Gloucestershire Warwickshire Railway, a heritage railway line first opened in 1906. The journey takes you through pretty villages and valleys, with views across the Malvern Hills and the Vale of Evesham. Sign up for a day course and you can even learn to drive one of the trains.
The steam and diesel locomotives date from between 1919 and the 1960s and have been fully restored in period style, along with accompanying carriages. A catering car serving tea, coffee and bottles of the locally brewed Rail Ale is available on all trains. Some also have a 1950s-style restaurant buffet car that serves bacon rolls and cakes.
Location: Prestbury, Cheltenham GL50 4SH, UK
Phone: +44 (0)1242 621405
photo by Juan Enrique Gilardi (CC BY-SA 2.0) modified
Back to top