The Adventuredome is an indoor amusement park in Las Vegas that is full of roller coasters, games, and onstage entertainment. Best suited to older children and young adults, the theme park combines the best parts of outdoor carnivals, fairs, and circuses all under one roof for unlimited entertainment, rain or shine.
The Adventuredome is located inside Circus Circus, which is a hotel and entertainment complex on the Las Vegas Strip. Circus Circus is considered to be the largest permanent big top in the world. It is also centrally located, making it the perfect way to break up the day if you're travelling with kids. You can spend as much or as little time here as you would like with the Ride All Day pass, but you could easily spend 6 hours in the park and still not see and do everything.
The Adventuredome in Las Vegas - one of the highlights of Las Vegas for People Who Hate Casinos (Read all about Las Vegas here)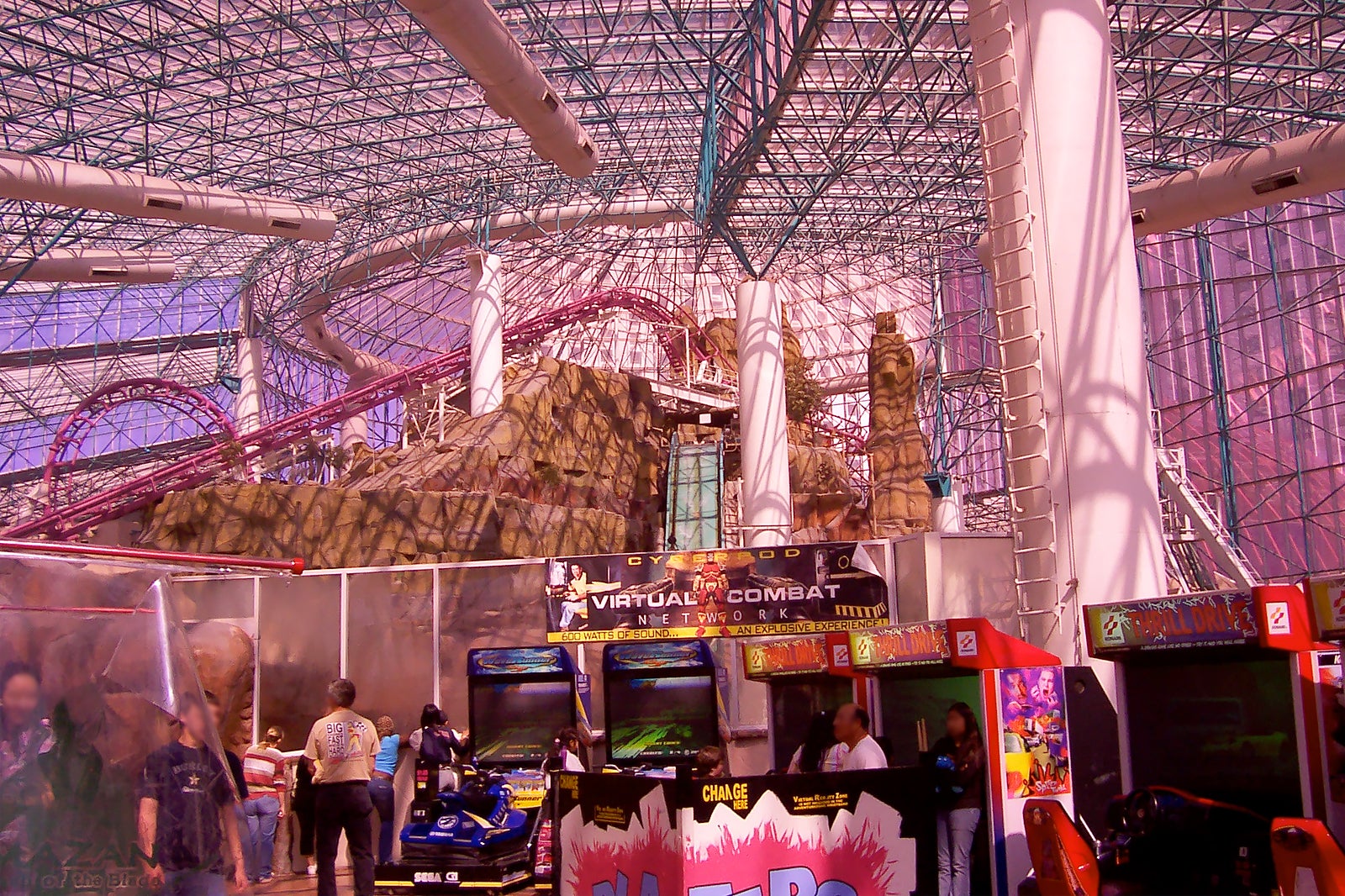 The Adventuredome highlights
For adventurous visitors, the Adventuredome has roller coasters to keep the adrenaline flowing. These range from mild to intense, and you can ride as many as you want under your general admission. If you're still looking for some extra fun, you can participate in indoor rock climbing. For true extreme-sports lovers, there's indoor bungee jumping.
One of the tamer options available at Adventuredome is the classic 18-hole mini-golf course with a pirate theme. If this sounds more your speed, you may also appreciate their miniature on-site bowling alley. You can also peruse the indoor midway and arcades to enjoy current and classic video arcade games and classic carnival games. This is a great way to stay entertained all afternoon and win some prizes to bring home as souvenirs.
Entertainment
In addition to all the rides and games, The Adventuredome offers a rotation of free circus performances on the midway stage. Starting in the early afternoon, you can expect to be entertained by trapeze artists, aerial silks dancers, clowns, jugglers, contortionists, and more. On weekend evenings, many of these performances become glow-in-the-dark as part of their Neon Nights event, as do many of the other rides and attractions. If you are really feeling in the groove, you can even try out some neon face painting.
There is also a 4D theatre inside the Adventuredome where riders can experience an Ice Age or Spongebob Squarepants adventure through the use of coaster-seats and special effects.
Good to know
While some rides allow guests at 33 inches tall, many of the coasters require riders to be at least 48 inches tall. While there are some activities that are suitable for younger guests, this is an attraction that's less appropriate for families with small children. If you're travelling with kids, it would be wise to check the Adventuredome website for height requirements. In some cases, there could be as few as 1 or 2 activities that would be suitable for the children on the junior pass, so this is the best way to avoid disappointment upon arrival.
Circus Circus also has 11 different shops, ranging from sweets shops to souvenir stores, so if you don't win anything at the midway, you can always stop and pick out your own souvenir to bring home. There is also a convenience store on-site.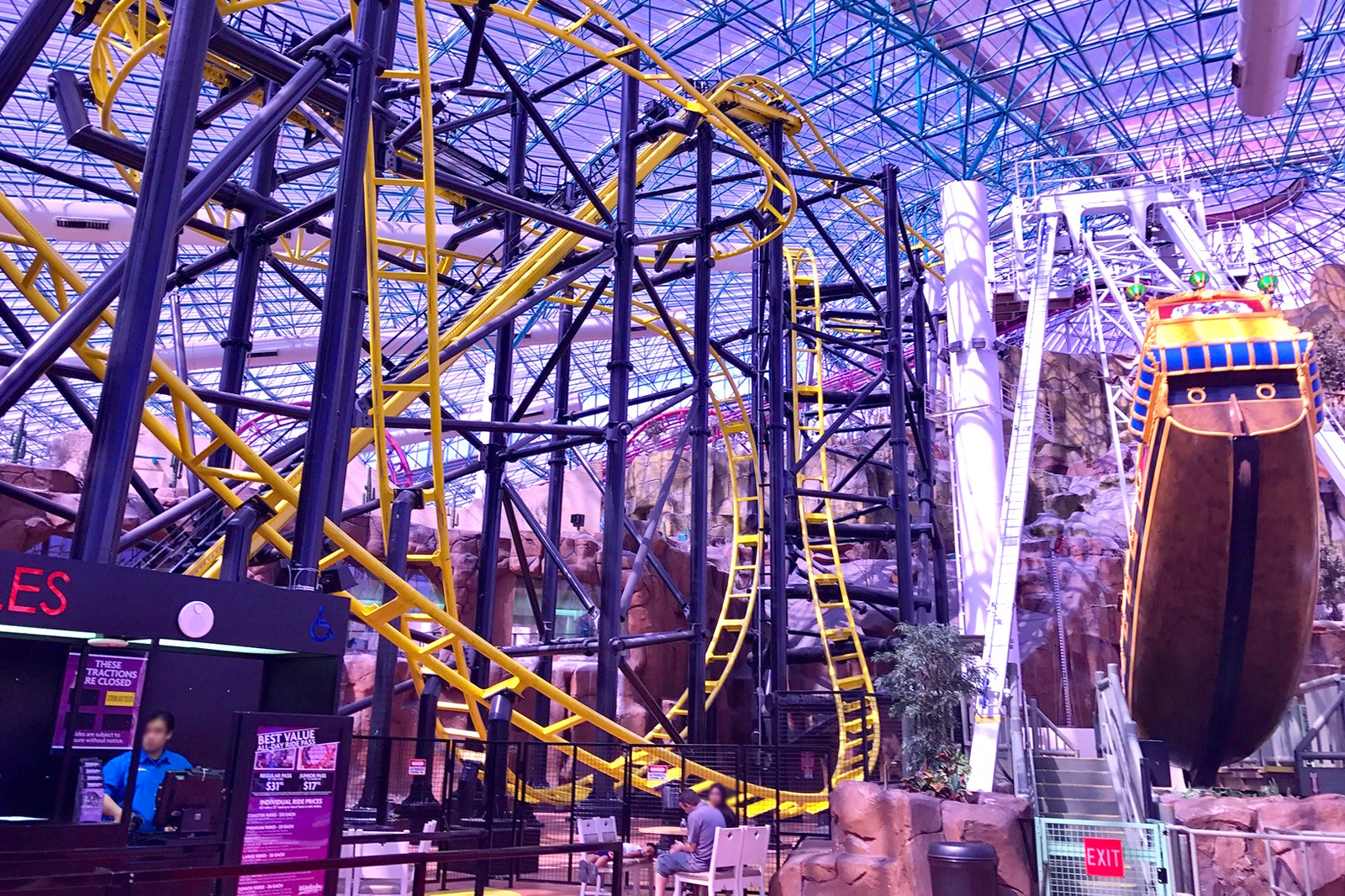 The Adventuredome in Las Vegas
Location: 2880 S Las Vegas Blvd, Las Vegas, NV 89109, USA
Open: Hours vary
Phone: +1 702-794-3939
Back to top