Times Square in New York
New York City's epicentre for Broadway shows, culture and quirky sights
Times Square is teeming with glitzy billboards, unique characters, iconic landmarks, and award-winning entertainment. This commercial district in Midtown Manhattan runs from West 42nd to West 47th Streets. Dining options are plentiful, ranging from high-end restaurants by world-renowned chefs to humble food stands selling hot dogs and sandwiches.
One of the main reasons why Times Square is so popular is the sheer amount of theatres along Broadway, in Lincoln Centre, and the Theater District. You can catch award-winning plays and musicals all year long. The area is busiest during annual festivities, especially New Year's Eve. Due to its iconic setting, Times Square has featured in various Hollywood films, making it a must-visit when you're in New York City.
Times Square in New York - one of the highlights of 11 Best Things to Do in New York and 10 Movie Locations in New York (Read all about New York here)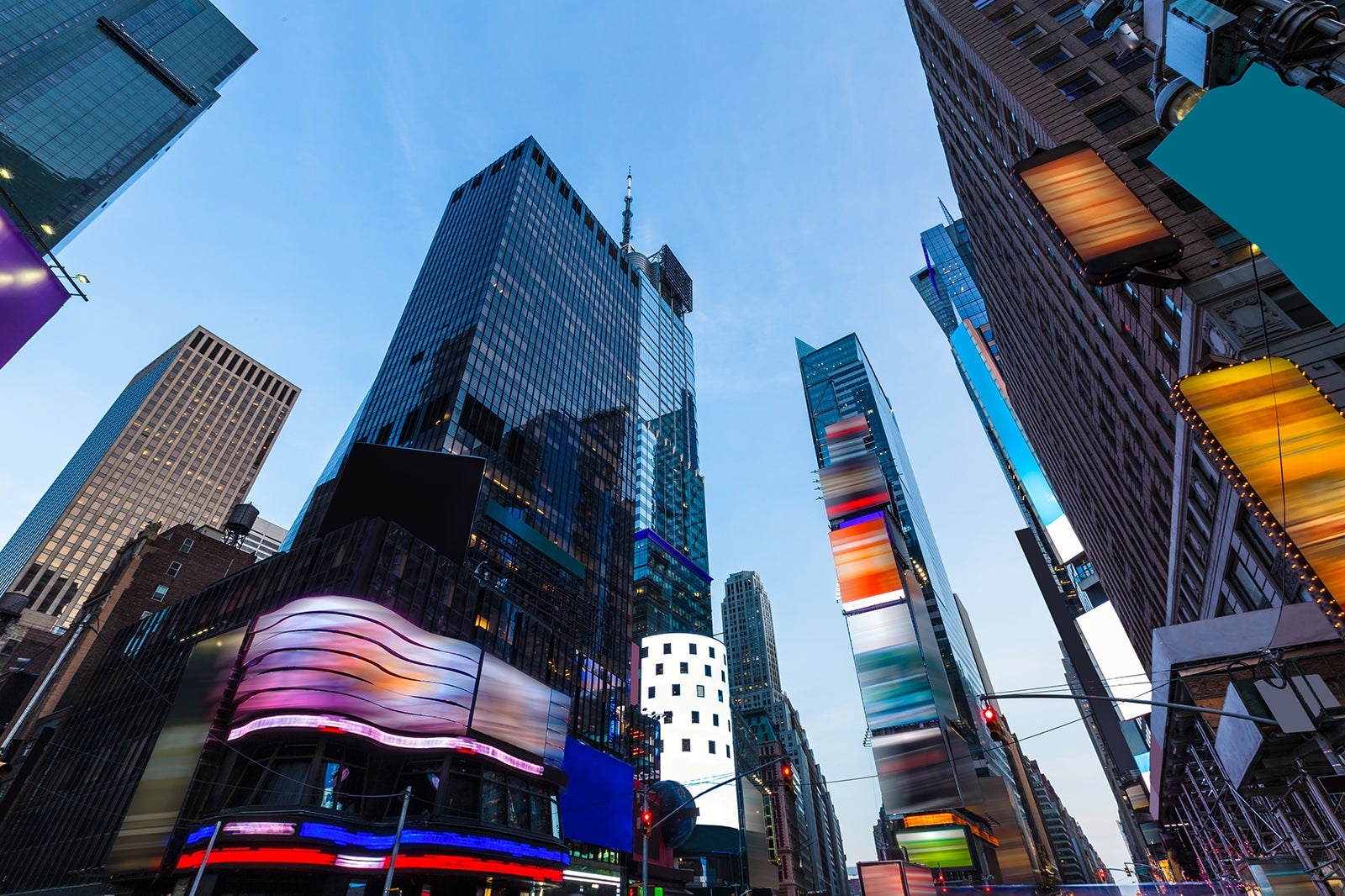 History of Times Square
Times Square dates back to the late 1880s when it was named Long Acre Square after a carriage district in London. The public space underwent several transformations over the years, thanks to the introduction of streetlights and advertisements, as well as the Interborough Rapid Transit Company (IRT), New York's first rapid transit system.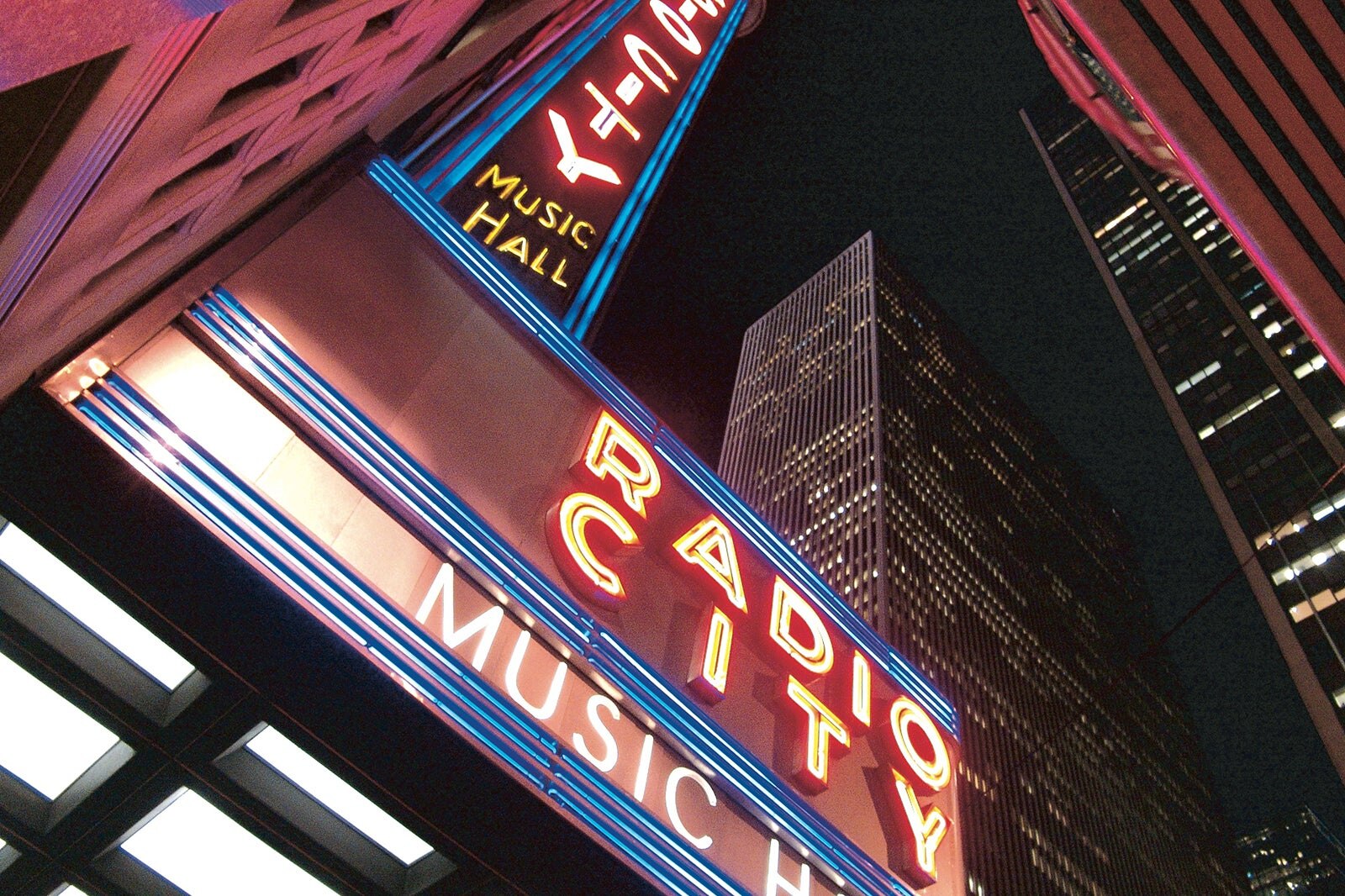 What are the highlights and features of Times Square?
Times Square offers a wide range of things to see, do, eat, and shop. You can enjoy street performances, explore museums and galleries, as well as catch award-winning Broadway shows. This open square also offers unique attractions like a Madame Tussauds Wax Museum and a Ripley's Believe It or Not! Museum.
Located in Rockefeller Center, Radio City Music Hall serves as the headquarters of the world-famous Rockettes. Join the Radio City Stage Door Tour to explore the building's glamourous Art Deco rooms and Great Stage – if you're lucky, you might meet one of the dancers during your visit.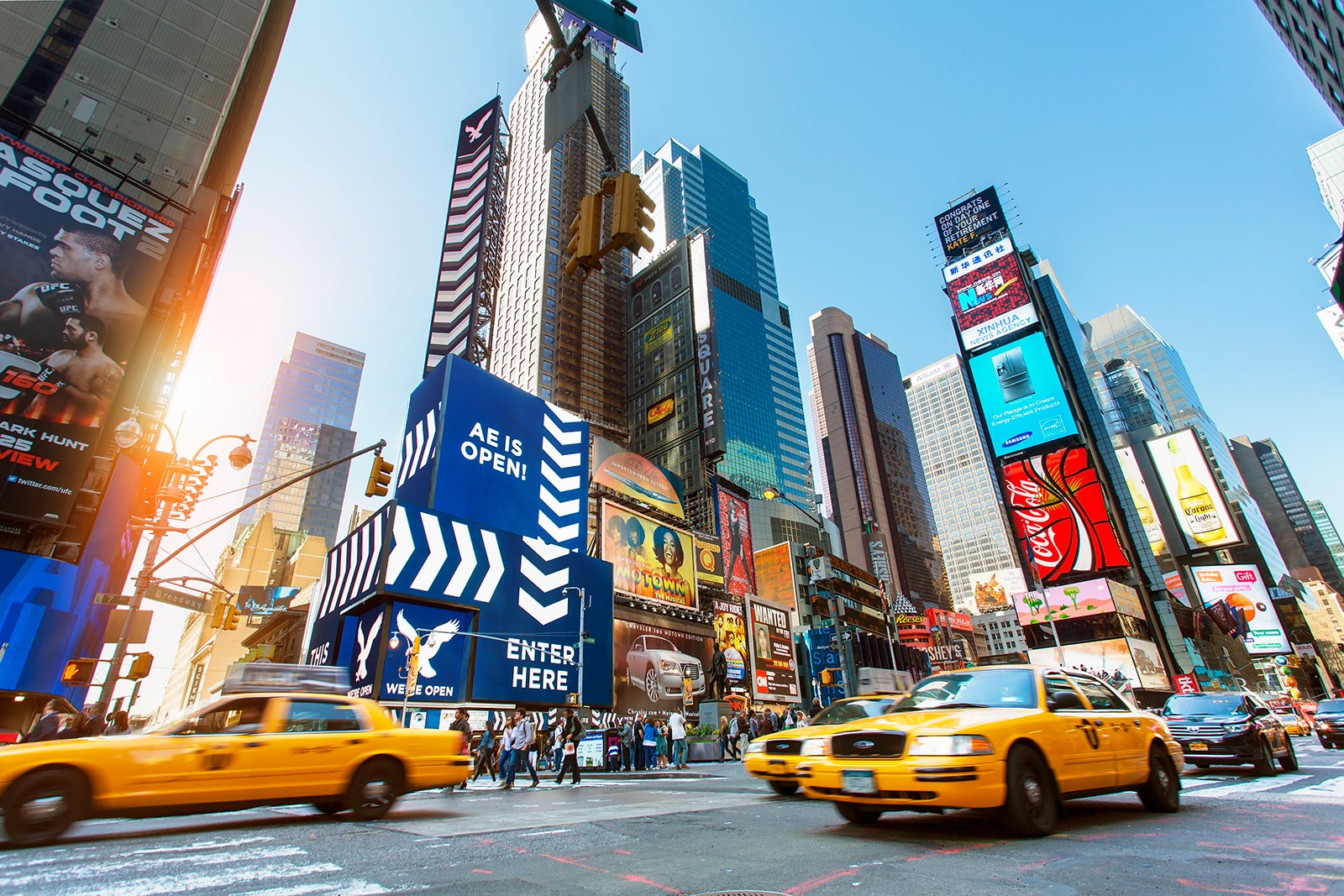 Broadway in Times Square
There are over 40 theatres in Times Square, most of which are in Midtown West's Theater District. Catching a Broadway show is a must in New York – the opening overture pulls you into a performance filled with lavish sets, creative costumes, and musical numbers.
Notable live venues include Broadway Theatre, St James Theatre, Shubert Theatre, and Richard Rodgers Theatre. The New Amsterdam Theatre is one of New York City's oldest functioning Broadway theatres. Home to the famous Ziegfeld Follies until 1927, the venue exclusively hosts Disney productions, such as The Lion King, Aladdin, and Frozen.
You can get tickets at the theatre box offices, though popular shows get sold out very quickly. Your best bet is to purchase them online well in advance. If you're on a budget, TKTS booths offer discounted tickets to same-day performances for Broadway, off-Broadway, music, and dance concerts.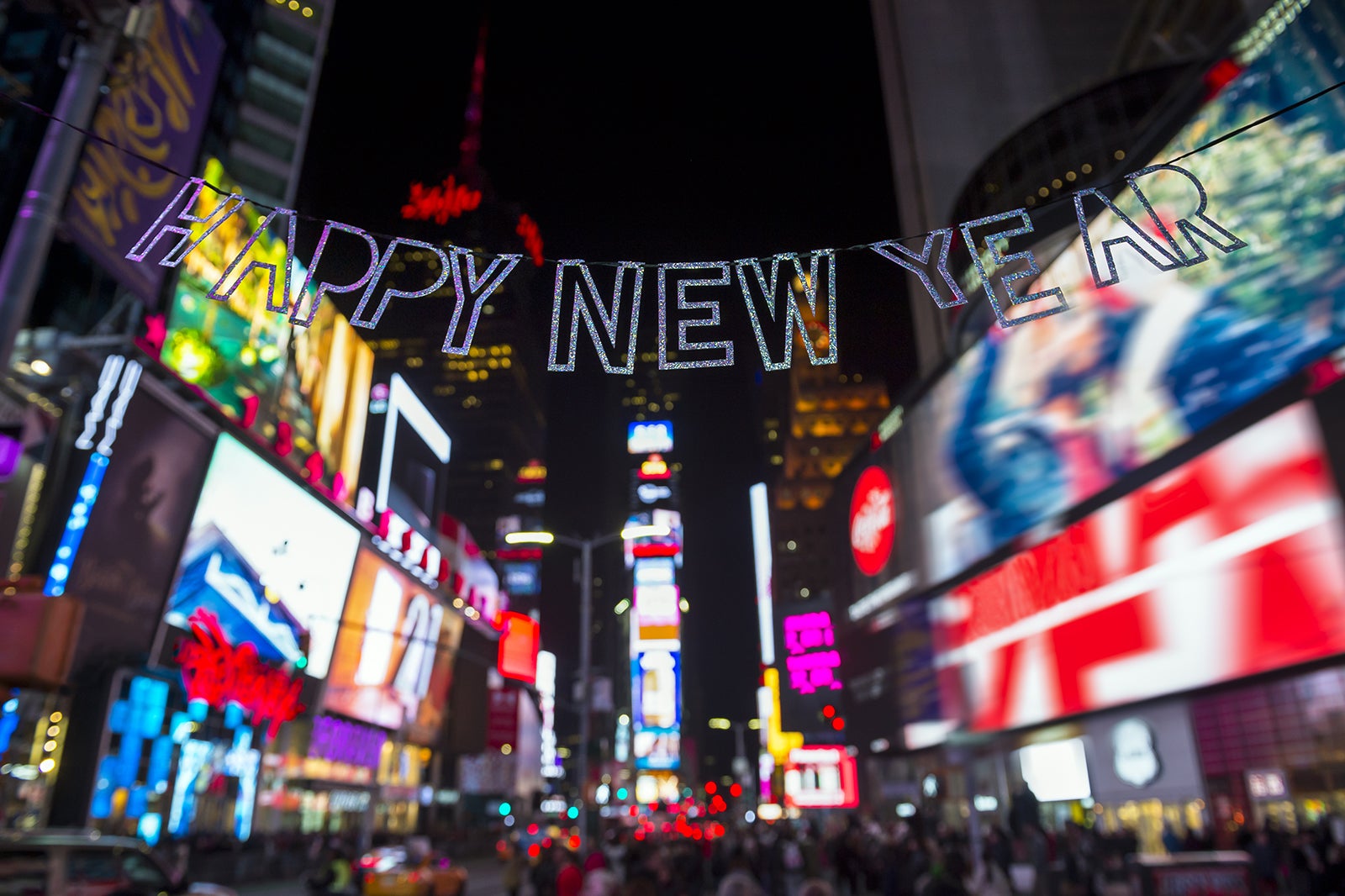 New Year's Eve in Times Square
If you're in New York in December, you get to watch star-studded concerts and the iconic New Year's Eve ball drop in Times Square. On the One Times Square building, you can see the city's famous Waterford crystal ball descending 77 ft from a pole.
During this time, Times Square gets extremely crowded – expect millions of spectators – so it's a good idea to come here in the early morning and stay until the event takes place.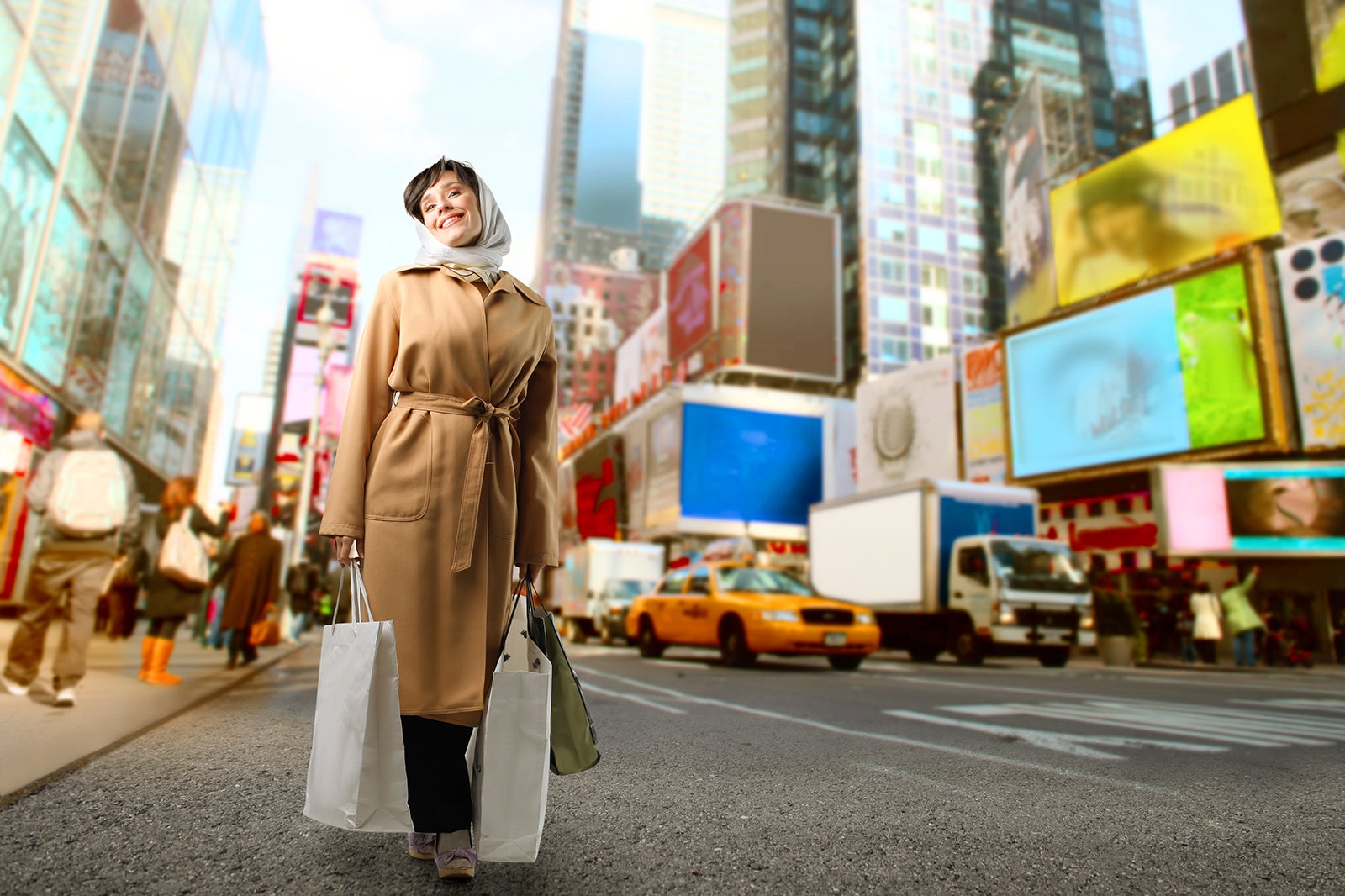 Shopping in Times Square
Most shops in Times Square stay open until 10 pm or midnight, giving you plenty of time to shop after you've explored the area's sights. You can find many prominent local and international brands, such as Sephora, H&M, American Eagle Outfitters, Muji, and GAP.
Families and those with a sweet tooth can check out either M&M's World or Hershey's Chocolate World. Both stores offer customisable treats, great for mementoes of your trip to New York. Shop for official merch of your favourite cartoons at Times Square's famous Disney Store, or stock up on festive ornaments at Christmas in New York.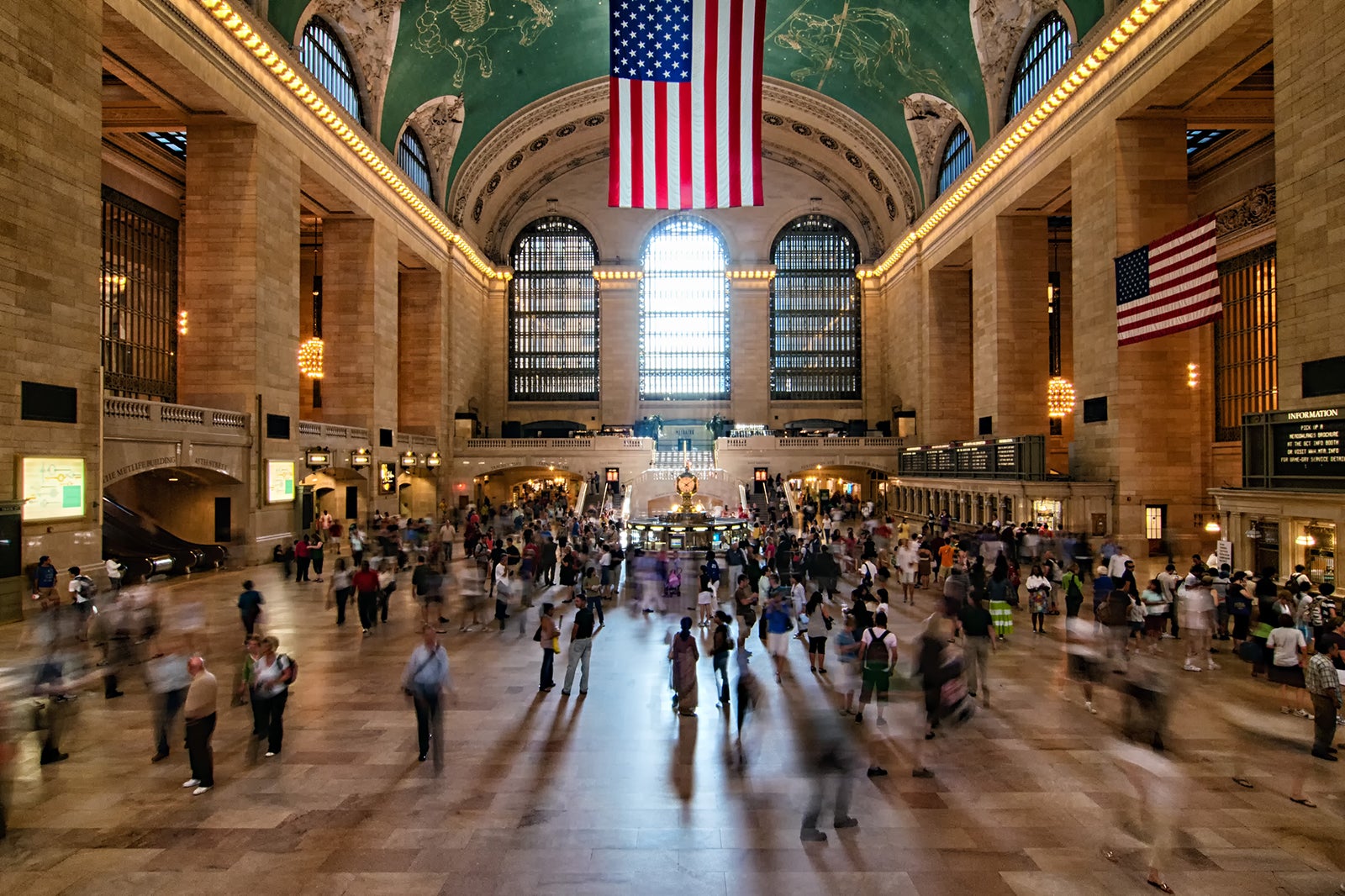 What's good to know about Times Square?
You can get to Times Square from just about anywhere in New York City. The Times Square–42 Street Station is served by several subway lines (N, Q, R, S, W, 1, 2, 3 and 7). From Grand Central Station, you can take the S train to Times Square.
Note that this is one of the busiest stations in New York City, so avoid peak times if you're uncomfortable with large crowds. A good option is taking the N, R or W train to the 49 Street Station, located around 4 blocks north of Times Square.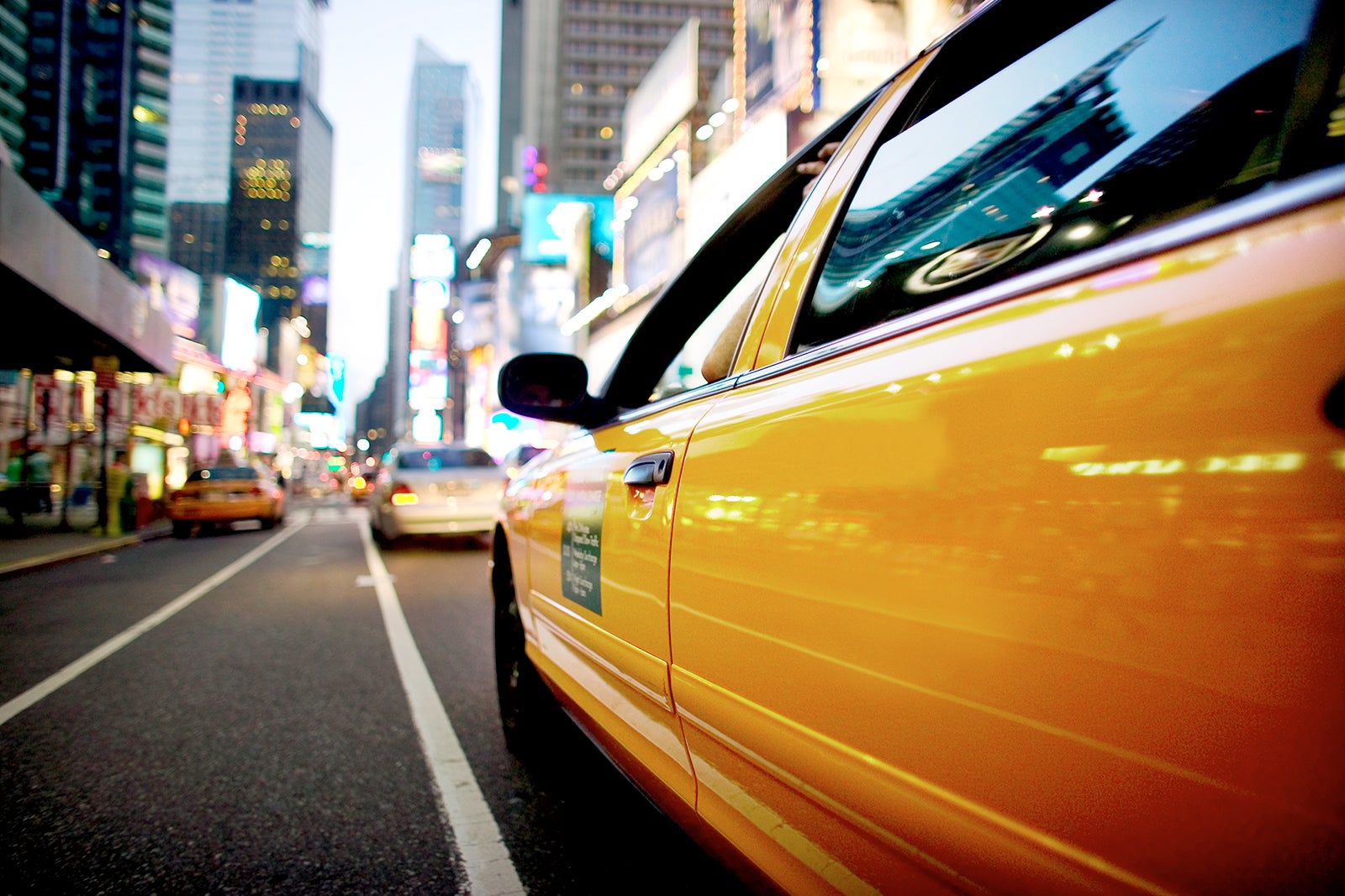 Times Square in New York
Location: Manhattan, NY 10036, USA
Back to top