The Alan Turing Memorial is a sculpture dedicated to Alan Turing, an English mathematician, computer scientist, logician and theoretical biologist who contributed to the field of modern computing. He helped develop theoretical computer science at the University of Manchester and was a celebrated wartime code-breaker. He was also a cultural icon for the LGBT community.
Alan Turing's contribution to wartime code-breaking is believed to have saved roughly 14 million lives, and his work in computers helped to pave the way for modern computing. He's also an icon to the LGBT community for his prosecution for 'gross indecency', which is believed to have led to his suicide.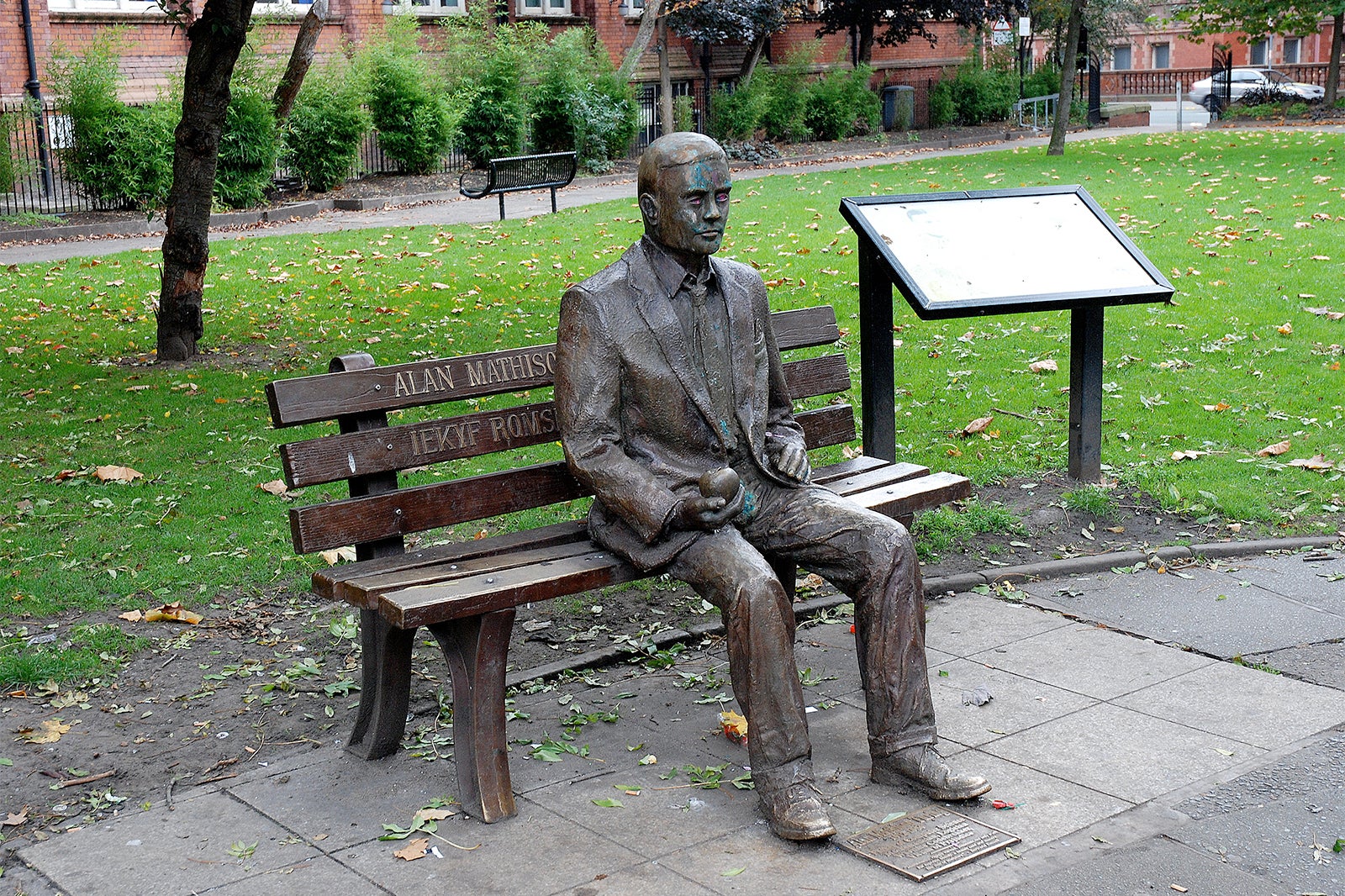 Highlights of the Alan Turing Memorial
The memorial in Sackville Park depicts Turing seated on a bench with an apple in his hand as a symbol of forbidden love, the tree of knowledge, the inspiration for Newton's theory of gravitation and Turing's suicide.
The bronze bench that holds the statue features the inscription 'Alan Mathison Turing 1912-1954' and the quote 'Founder of Computer Science' written as code by the Enigma machine. At the statue's feet, you'll find a plinth that reads 'Father of computer science, mathematician, logician, wartime codebreaker, victim of prejudice' and a quote from Bertrand Russell.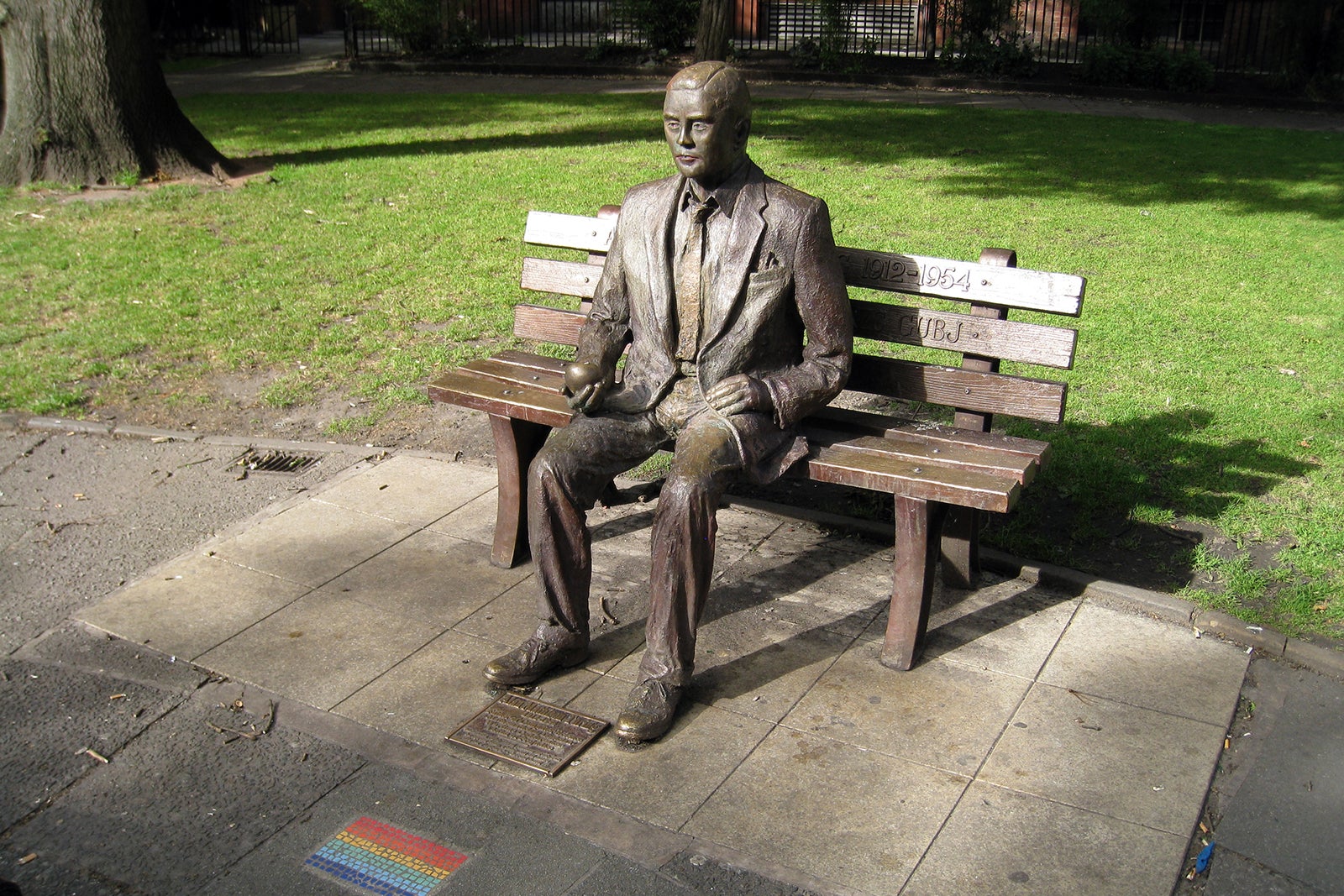 Good to know when visiting the Alan Turing Memorial
Sackville Gardens was selected as the home of the Alan Turing Memorial because of its location between the university and Canal Street, the city's gay village. After seeing the memorial, you could explore the rest of Sackville Gardens, such as the Beacon of Hope, a memorial to people living with HIV and AIDS.
The park is the host of many annual events and a starting point for the Free Manchester Walking Tours. With a walking tour, you'll see Manchester's top attractions and local hotspots from your local tour guide, a resident Mancunian.
Alan Turing Memorial in Manchester
Location: Sackville Park, Fairfield St, Manchester M1 3HB, UK
Open: 24/7
Why book with Hotels.com?