Bridgewater Hall is a premier concert venue that's home to the Hallé Youth Orchestra and Choir and the Hallé Orchestra and serves as a BBC Philharmonic concert venue. It opened in 1996 to host performances from the orchestras, the BBC Philharmonic and the Manchester Camerata. It also hosts conferences and events for universities and other organisations.
Many people come to Bridgewater Hall to see orchestra concerts and other events. Each year, the hall hosts over 300 performances that include classical music, pop, rock, jazz, international and more. You'll even find events for kids, such as the Kidz Bop World Tour.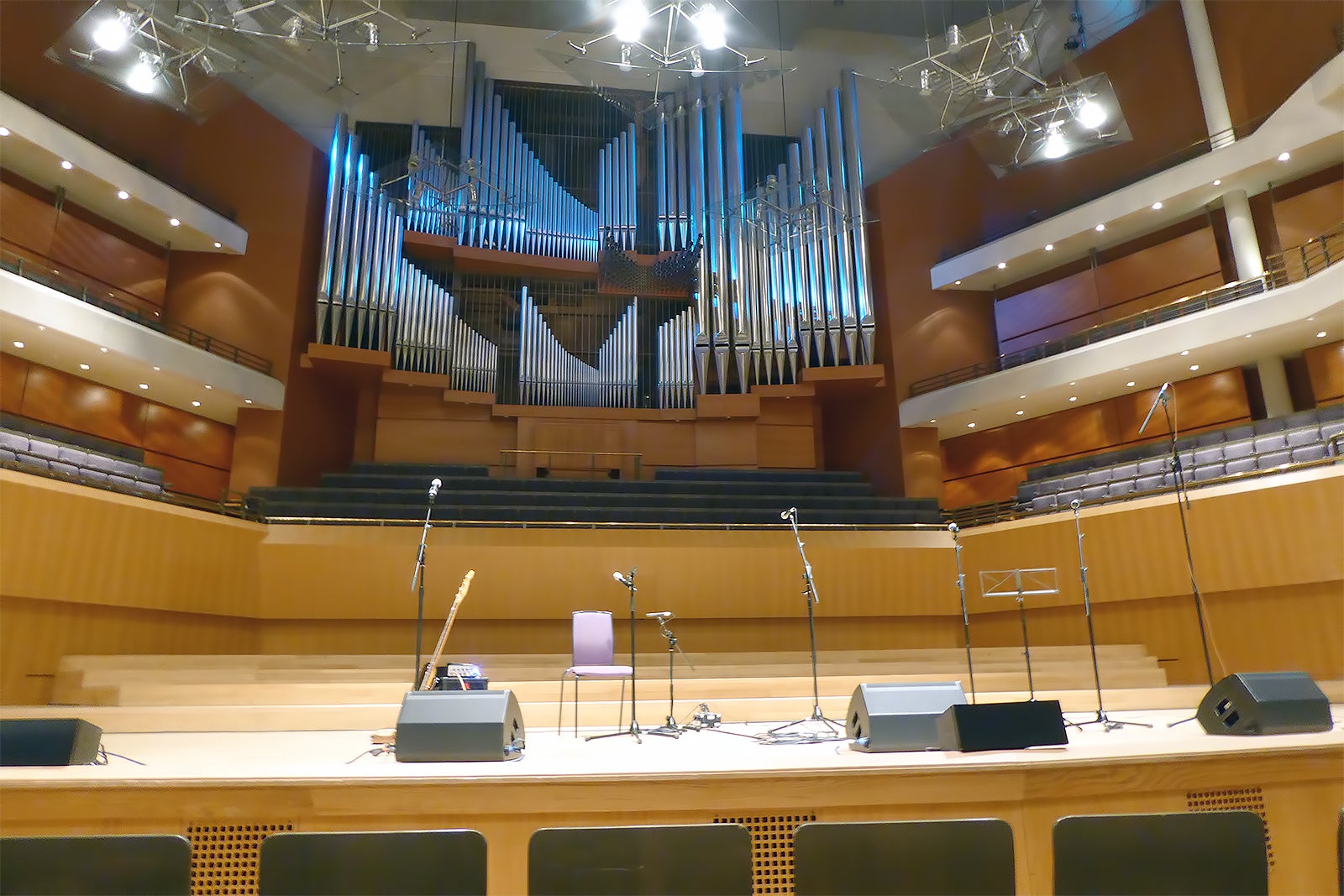 Highlights of the Bridgewater Hall
One of the unique features of Bridgewater Hall is that it's constructed on rows of isolation bearings and steel springs to reduce external noise. Inside, you'll find a massive pipe organ with 5,500 pipes and 4 manuals that's the centrepiece of the auditorium. Outside, you'll see Ishinki Touchstone, a sculpture made of Carrara marble by Kan Yasuda, and a sculpture of Sir John Barbirolli.
The concert hall features an array of emerging and established artists and bands. Some of the past acts include Van de Graaf Generator, Jamie Cullum, Joe Satriani, 'Anything for Love – the Meatloaf Story' and Go West.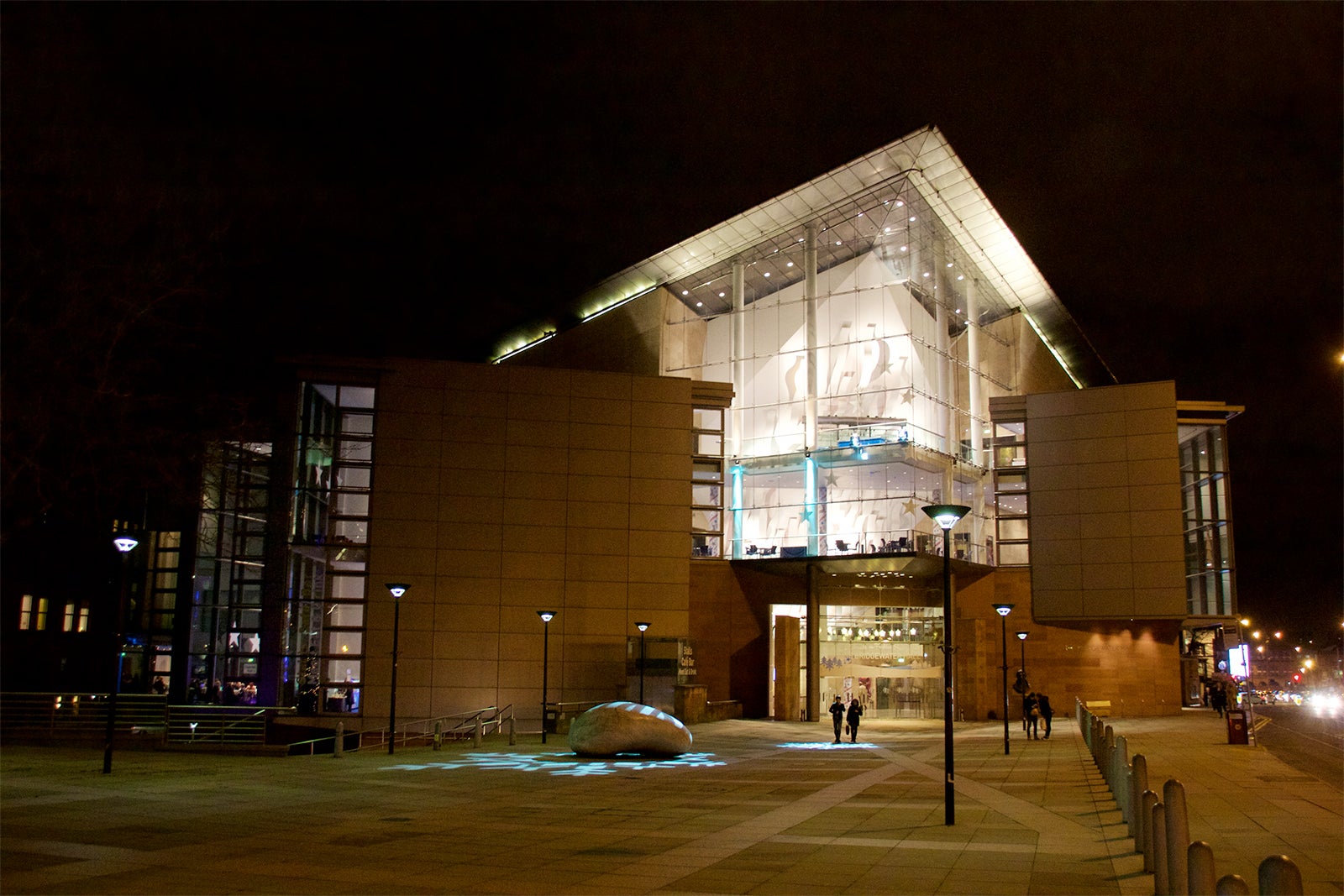 Good to know when visiting the Bridgewater Hall
If you want to attend a concert during your trip, check the Bridgewater Hall website for upcoming shows and to book your ticket. You could also book a tour to see the interior and behind the scenes of Bridgewater Hall and learn about the history and architecture. On a tour, you'll see parts of the building that aren't usually open to the public, such as the undercroft that houses the springs.
For dining, Bridgewater Hall offers a fine-dining experience at the Charles Halle Restaurant. You can have a more casual dining experience at the Stalls Cafe Bar.
Bridgewater Hall in Manchester
Location: The Bridgewater Hall, Lower Mosley St, Manchester M2 3WS, UK
Phone: +44 (0)1619 079000
Back to top