The Hidden Gem, officially known as St Mary's Catholic Church, is a church with impressive Italian-style architecture and a rich history dating back nearly 2 centuries to its consecration. This church is especially important considering it was the first permanent Catholic Church opened in the city following the Reformation.
Whether you want to attend a service or simply admire the brilliant work that went into the construction of the building, you'll find satisfaction with a visit. Most visitors spend about 30 minutes to an hour here, but you may stay longer if you really want to embrace the tranquillity this destination offers.
Hidden Gem in Manchester - one of the highlights of 10 Best Things to Do in Manchester and 10 Free Things to Do in Manchester (Read all about Manchester here)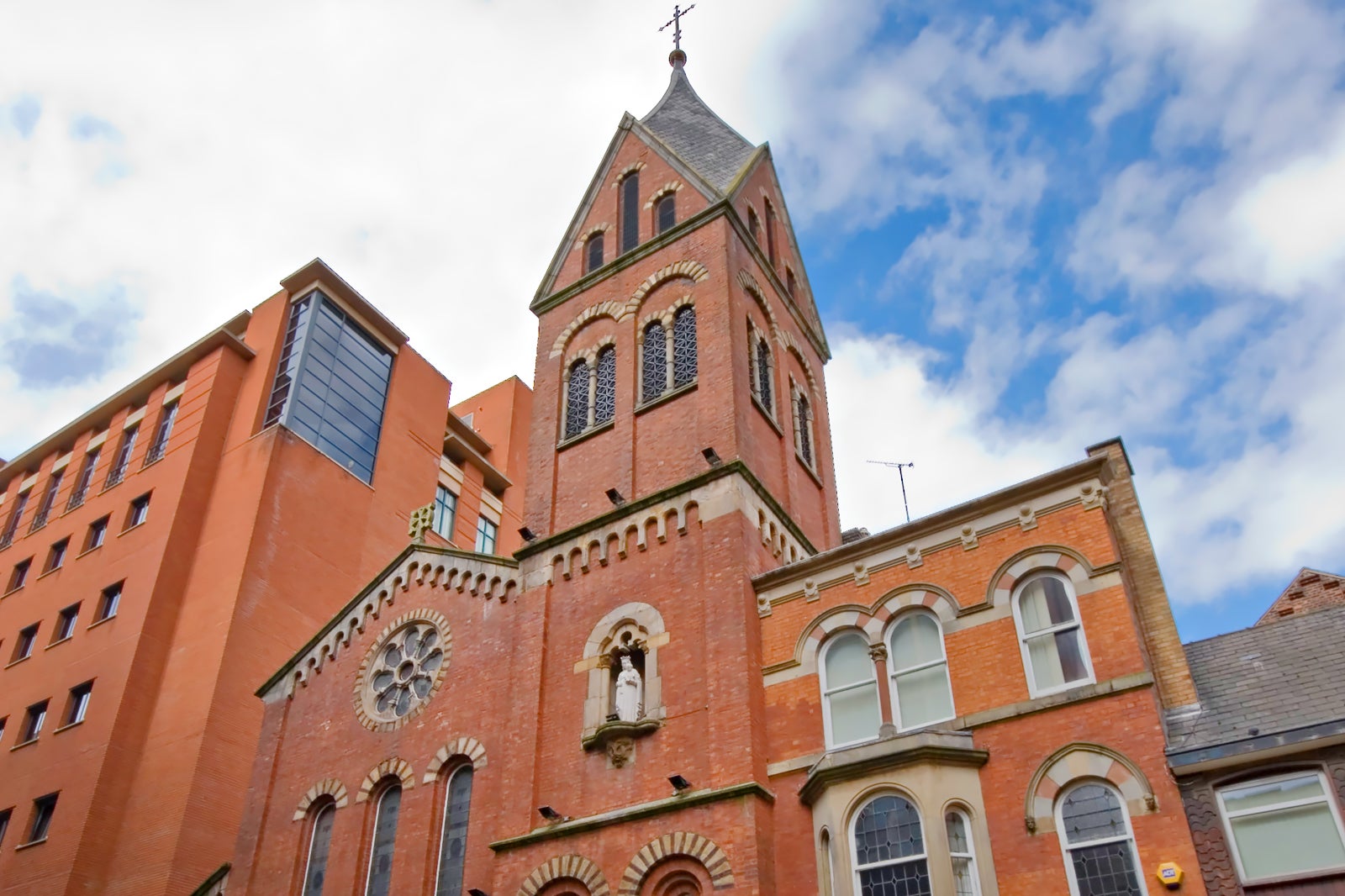 Hidden Gem highlights
The major highlights of the Hidden Gem can be found throughout its construction. Outside, you'll notice that the church is crafted with plain-red brick similar to many of its surrounding buildings, though the Italian architectural style still distinguishes its features significantly. The stone-dressed windows and stone doorway are impressive as well, especially the intricately carved angels on the doorway.
Inside, the carvings are notably Victorian with a marble high altar. Being a Catholic Church, images of Our Lady are prevalent throughout with additional imagery of St Stephen, St Patrick, St Peter and more. Above the tabernacle, you can spot Christ bearing the Sacred Heart.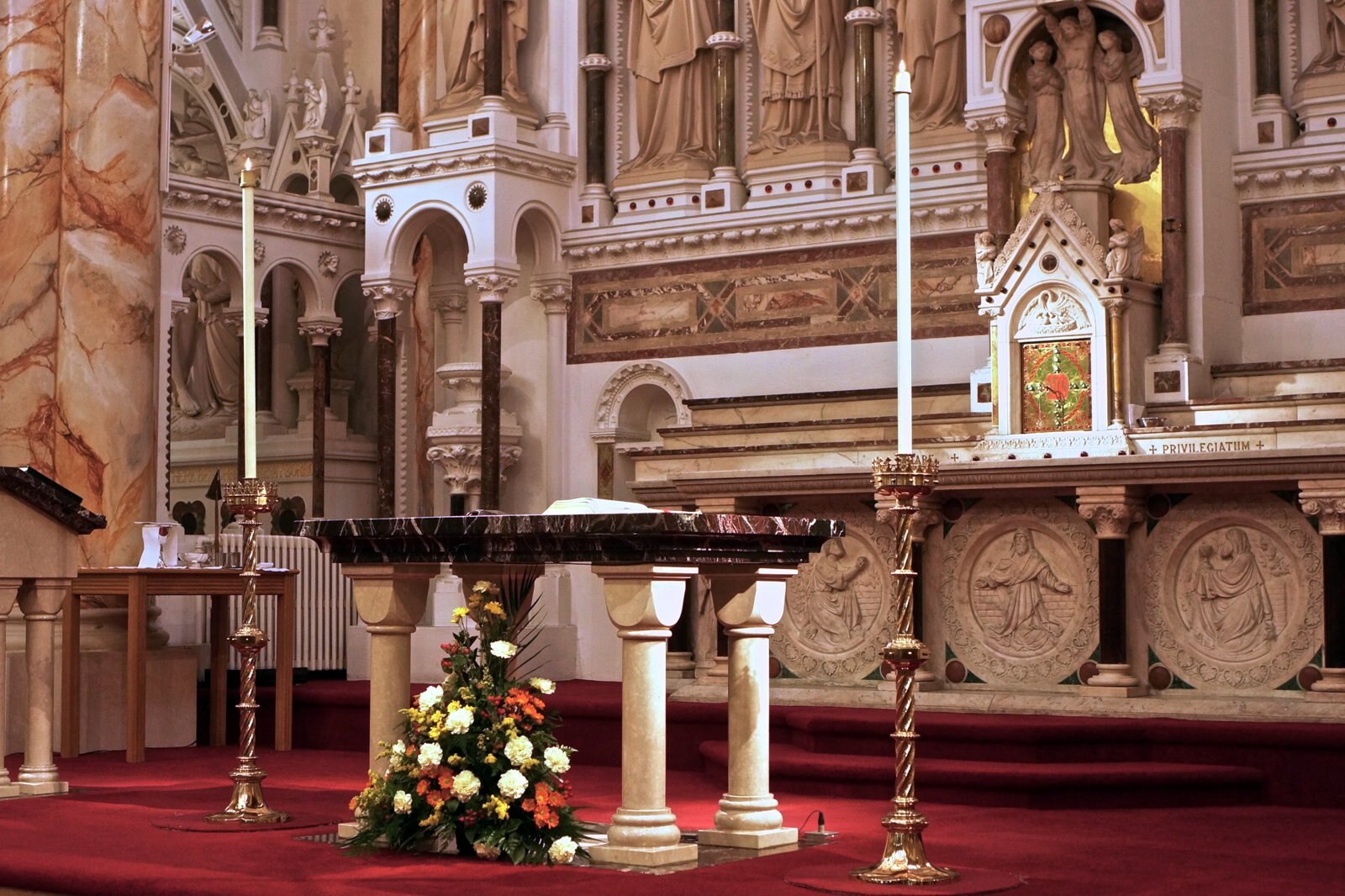 Good to know when visiting the Hidden Gem
The first thing to keep in mind is that this is an active church. You're welcome to explore the Hidden Gem as you like to appreciate its impressive architecture and art, but it holds active services that you're not permitted to interrupt.
Visiting this church will put you close to quite a few other fun attractions in town. If you're visiting during the holiday season, you can enjoy the Manchester Christmas Market just a few steps to the east. You'll also find attractions like The Bridgewater Hall to the south and the People's History Museum to the west, both within walking distance.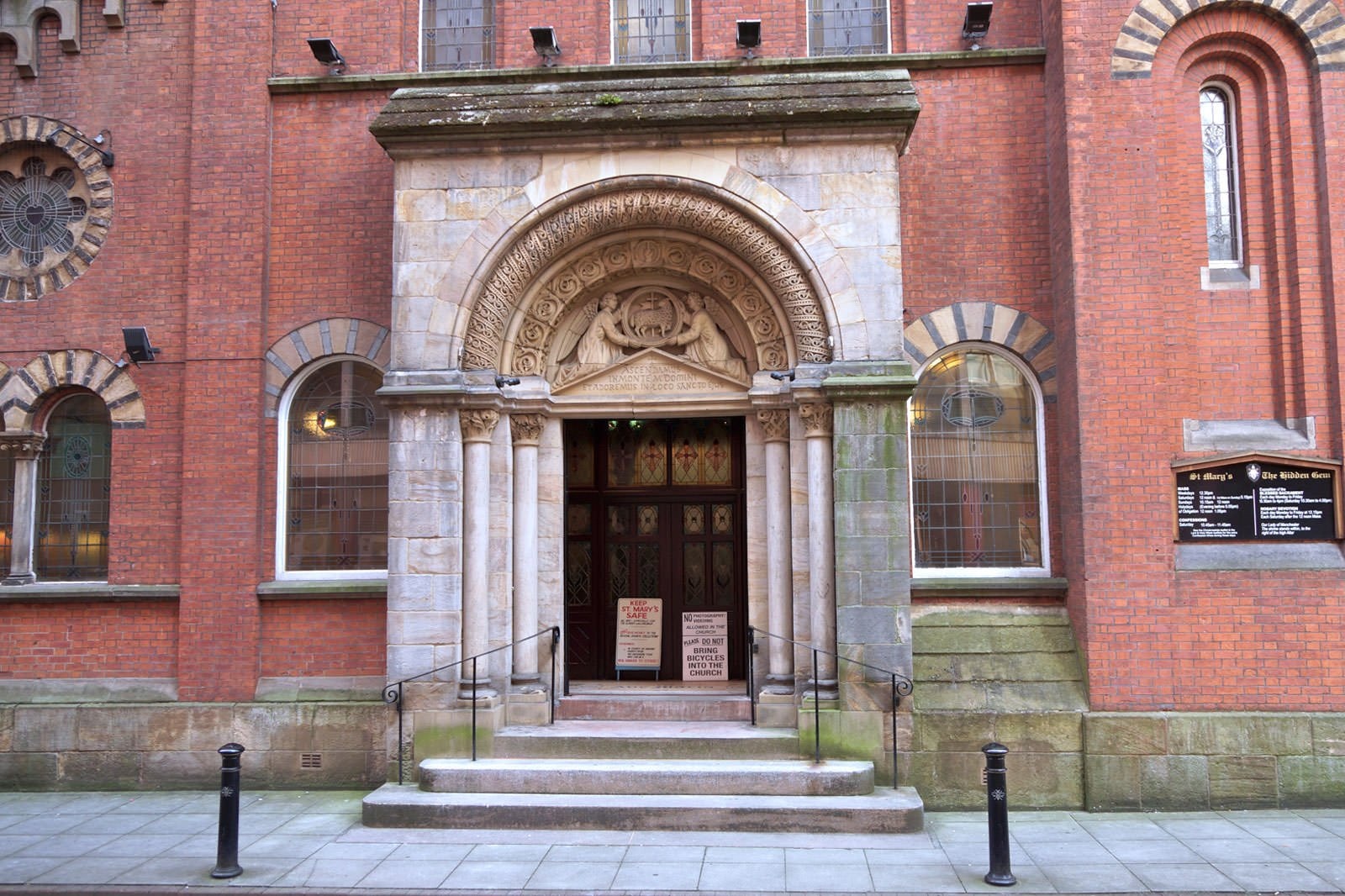 Hidden Gem in Manchester
Location: St Mary's Church, 17 Mulberry St, Manchester M2 6LN, UK
Open: Monday–Saturday from 8 am to 6 pm, Sunday from 8 am to 4 pm
Phone: +44 (0)1618 343547
Why book with Hotels.com?