Spinningfields is Manchester's shiny financial and entertainment quarter near the city centre between Deansgate and the River Irwell. A £1.5 billion investment in the 2000s transformed the area from a run-down college campus to a new urban landscape. Gleaming high-rises, exclusive restaurants, and pricey apartments make the quarter the city's wealthiest district. It's also one of Europe's most successful urban renewal projects. It's often described as the "Canary Wharf of the North".
Besides a headquarter for global corporations, the glass-and-steel neighbourhood is a top destination for foodies, shoppers, and partygoers. There are dozens of luxury fashion brands and swank restaurants and bars to visit in Spinningfields. You can also tour one of the city's most historic buildings, the People's History Museum. With so much to offer, put Spinningfields in your plans for your next visit to Manchester.
Spinningfields in Manchester - one of the highlights of 10 Most Popular Neighbourhoods in Manchester and A Nightlife Guide to Manchester (Read all about Manchester here)
What are the highlights of Spinningfields?
Spinningfields is a vibrant district within easy walking distance from the city centre. You'll find office workers in pursuit of post-work cocktails, weekend shoppers, and culture-seeking locals. For unmatched views of Manchester's skyline, head to the 20 Stories rooftop bar and restaurant. It's the city's highest building, from where you can enjoy spectacular vistas in a glamorous setting.
A block away is The Alchemist cocktail bar, which offers a splendid drinks menu and a year-round outdoor terrace. For casual dining, the Leftbank neighbourhood on the River Irwell is home to several alfresco waterfront eateries serving international cuisine.
In-between eating and drinking, you'll have plenty of opportunities to shop. A famous mall in Spinningfields is The Avenue. The upmarket shopping centre houses luxurious and designer fashion brands. Among them, you'll find Armani, Prada, Kenzo, Moncler, Mulberry, and Oliver Sweeney. Personal shopping and in-store tailoring are also available.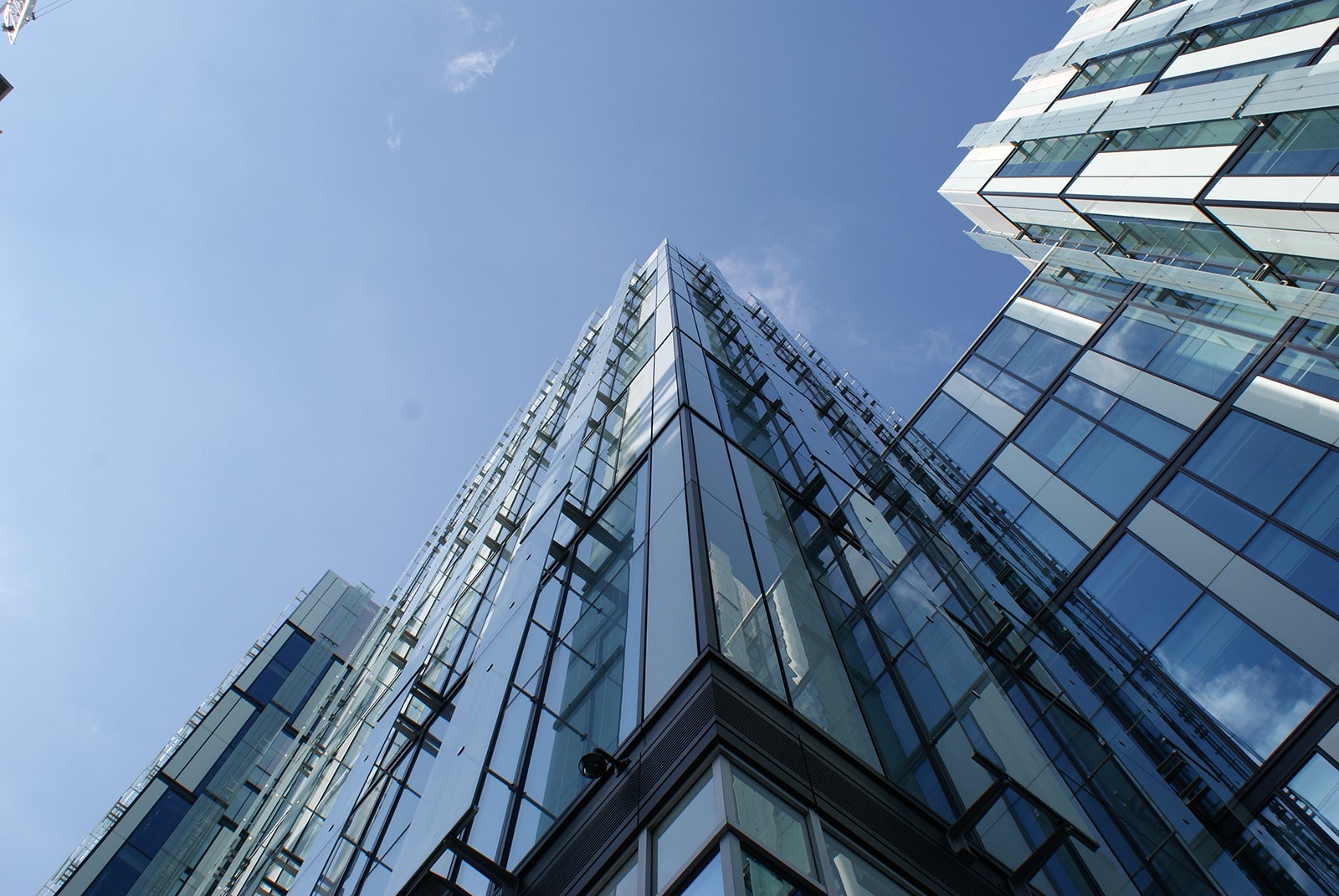 What else can you do in Spinningfields?
Spinningfields is also a hub for arts and culture. The award-winning People's History Museum tells the story of democracy in Britain. With plenty of impressive displays about equality and social justice, the museum is a great place to explore for a couple of hours.
The John Rylands Library is an iconic landmark that occupies a Victorian neo-gothic building. Inside, you'll find extraordinary collections, including medieval and religious manuscripts, rare prints, and letters of famous people. There's even a Gutenberg Bible and the oldest known piece of the New Testament. The library is open daily but closed on Monday and Sunday mornings. Entrance is free.
You can plan to see a show at the Manchester Opera House. The premier venue hosts West End shows, big-name concerts, musicals, and comedians all year.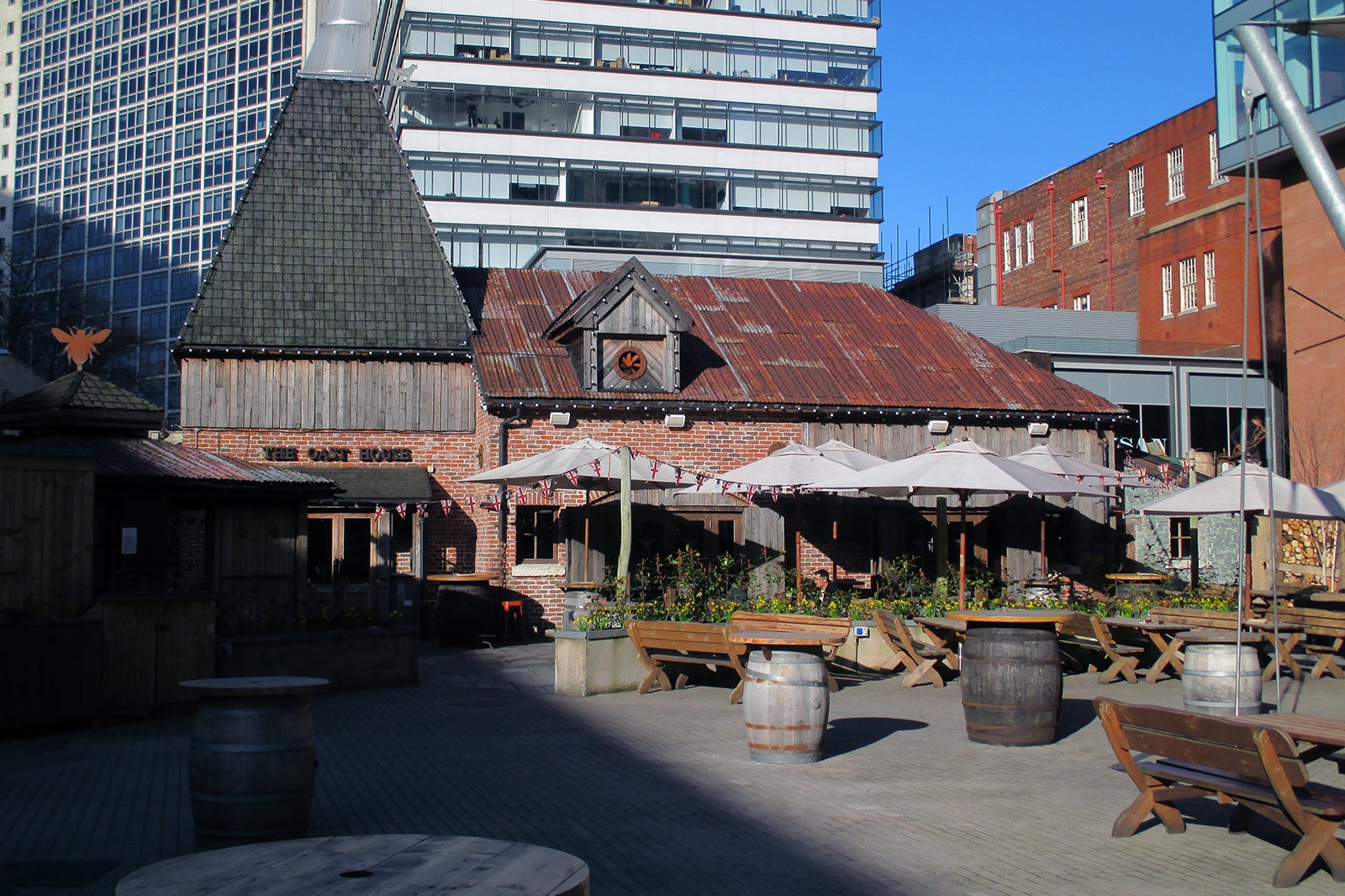 Good to know about Spinningfields
You don't need deep pockets to enjoy Spinningfields in Manchester. Grab a takeaway coffee and stroll along the paved pedestrian pathway. There's also plenty of modern architecture to admire and people to watch.
Spinningfields is a 10-minute walk from the Medieval Quarter. There, you can enjoy the rich history of Manchester and see some of the city's oldest buildings. Take a donation-based tour of the magnificent Manchester Cathedral. The historic church has existed in some form for almost 600 years. About 300 metres away is Chetham's Library. It has been in continuous use since 1653 and is the oldest public library in the English-speaking world. Are you a sports fanatic? You can have a ball at the National Football Stadium. The museum displays football memorabilia, from trophies to photos.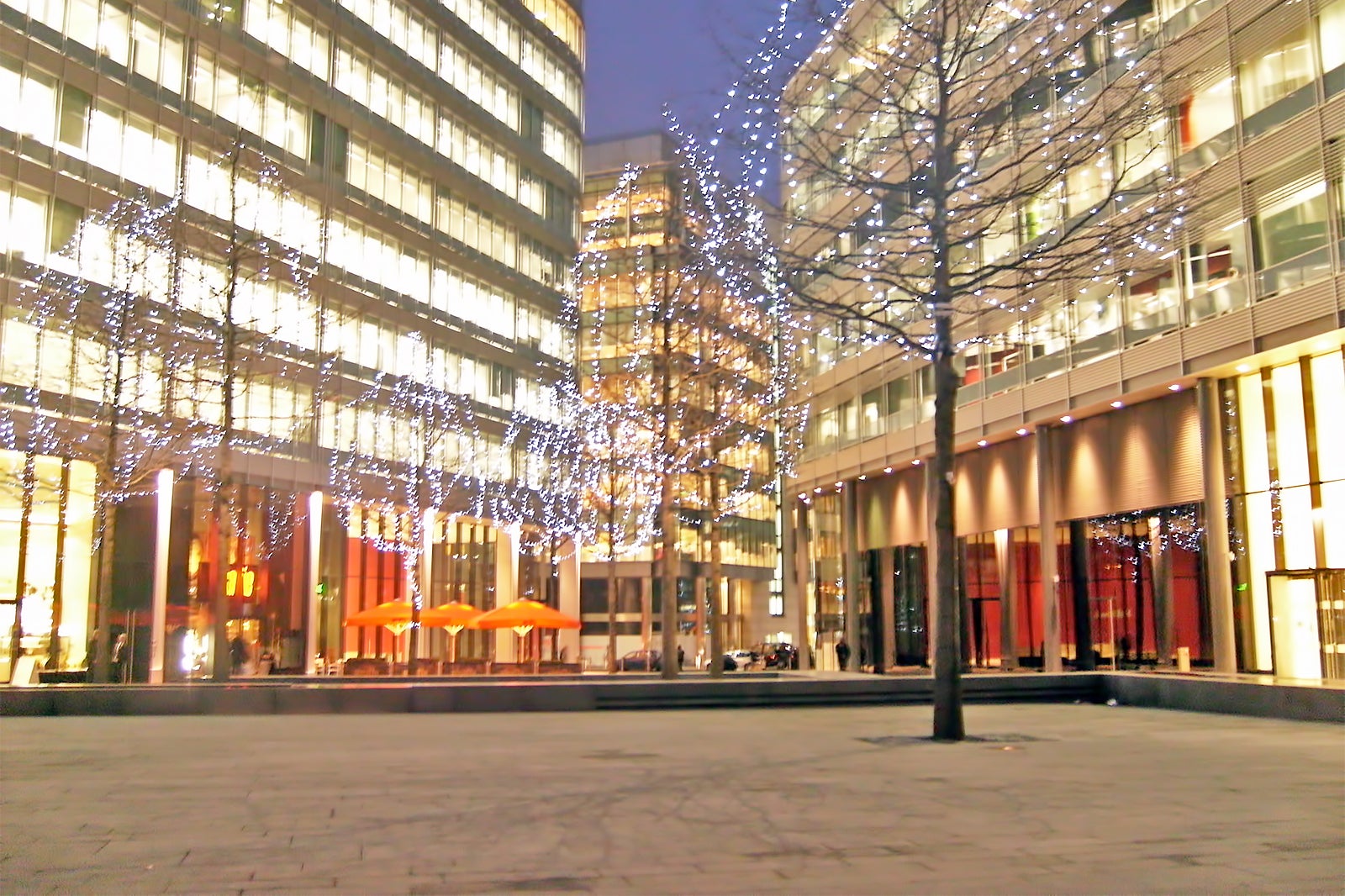 Spinningfields in Manchester
Location: Spinningfields, Manchester, UK
Why book with Hotels.com?